Many members of fitness communities live different lifestyles, such as vegan, paleo, Atkins, you name it. Manhattan is full of fitness junkies who live different lifestyles, which means there are spots where consumers can get their clean meal fix for the day. There are over ten vegan restaurants in the city due to the popularity of the lifestyle. The paleo lifestyle, however, has been very high in demand and many tourists who follow the way of living are wondering if there are any paleo restaurants in the city.
Crossfit athletes, yogis, boxers, and the majority of fitness aficionados are always looking to have a healthy eats and clean meal after their training session or simply just for pleasure.
Everything consumed when living a paleo life is unprocessed, whole, and organic. The paleo way of living consists of eating grass fed beef, leafy greens, nuts, fruit on occasions, and unprocessed foods.
Manhattan, indeed, has paleo restaurant options for anyone who follows the lifestyle or just wants to explore different restaurants that will satisfy their gut.
Here are Paleo restaurants in NYC for Paleo Eaters
1) Hu Kitchen
The HU Kitchen is one of Manhattan's first paleo restaurants. Located in the heart of Union Square, meals all the way from breakfast to dinner are grain-free, dairy-free, organic, and all of that jazz. The restaurant also has Organic Kombucha on tap, pure non-dairy milk for your latte fix, and their delectable chocolate bars which are made in-house and can be found at select supermarkets as well as coffee shops.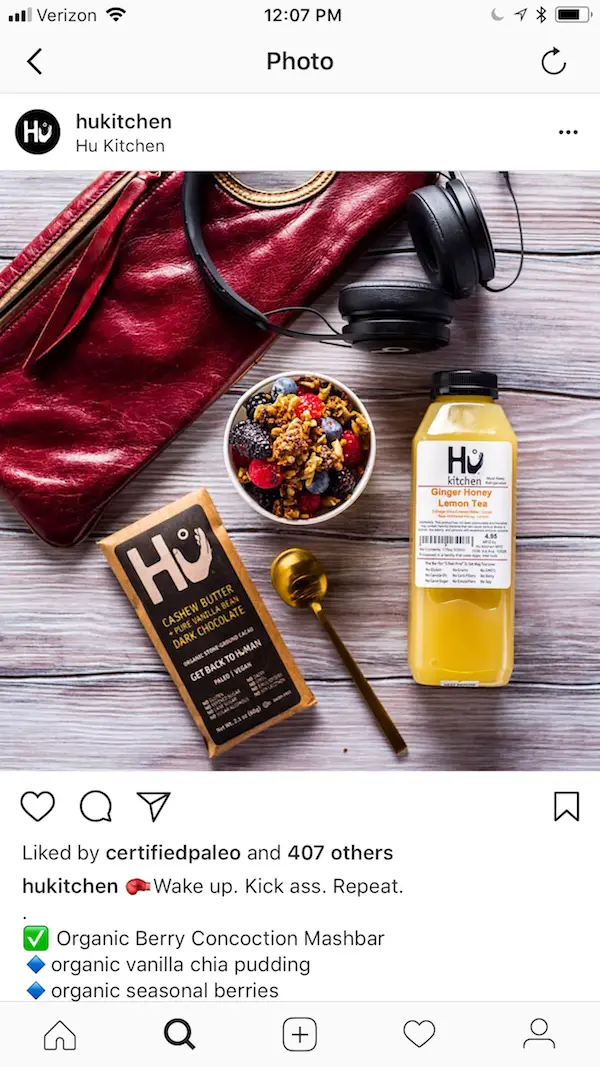 The Hu Kitchen is located at 78 5th Avenue.
2) Springbone Kitchen
Springbone Kitchen is nestled right in the West Village. The restaurant's signature product is Bone Broth which has a variety of benefits such as collagin and gelatin, glucosamine and chondroitin sulfate, amino acids, and hyaluronic acid.
There are over five flavors of broth you can try. The founders of Springbone Kitchen are taking the ancient concept and giving it a twist by creating tasty recipes that make healthy eating fun and easy.
This quaint little spot also offers society's favorite cozy drinks in a paleo friendly version, such as Butter Coffee and Healthy Hot Chocolate. The best part about the Springbone Kitchen is that paleo breakfasts are served all day!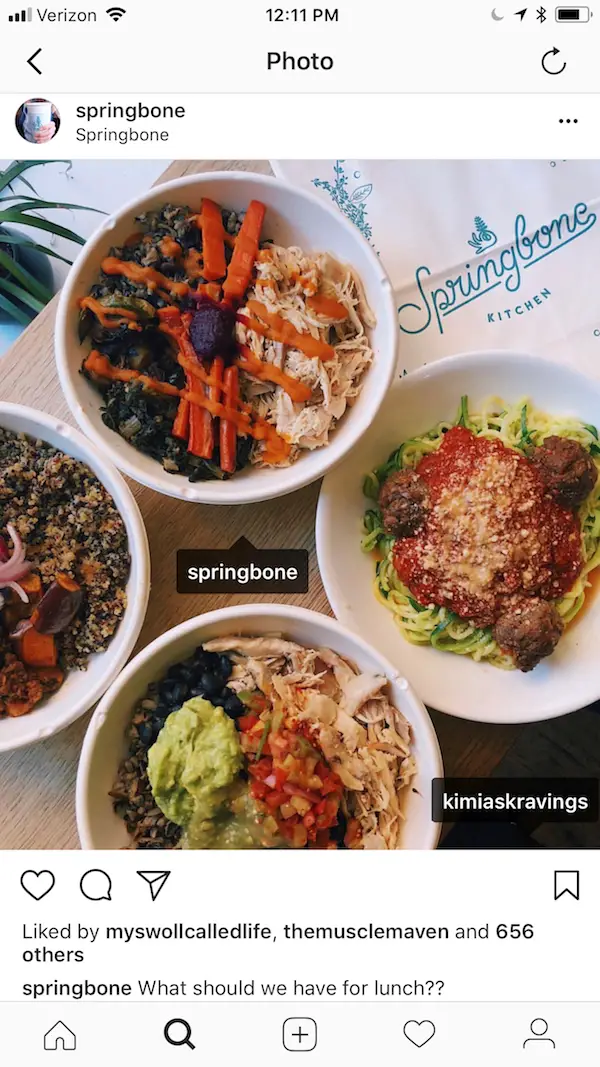 The Spring Bone Kitchen is located at 90 W 3rd Street.
3) The Green Street LIC
The Green Street LIC is located in Long Island City. The restaurant may be outside of Manhattan, however, it is one of the first paleo restaurants serving organic and gluten-free Korean tableside BBQ, paleo and vegan specialties, along with organic juice press and organic liquors.
The Green Street LIC is the place to go to if you want somewhat of a guilt-free boozy brunch. Pair an Organic Hibiscus Margarita with paleo friendly and gluten free Korean Fried Chicken and Kimchi Waffles.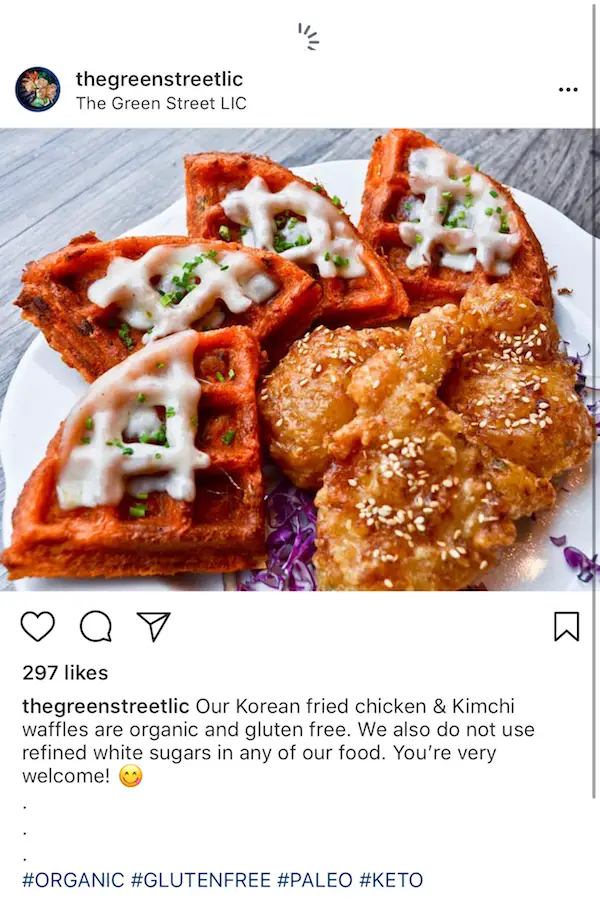 The Green Street LIC is located at 10-29 47th Road, Long Island City
4) Dig Inn
Although there are many Dig Inn locations in Manhattan, the Soho location is the clean eater's dream since there are Matcha Bar hours.
Dig Inn's philosophy is to buy food from farms, cook meals from scratch, and to serve mostly vegetables. This eatery's dishes are also inspired by seasons.
Dig Inn is the perfect place to stop by for lunch since nutritious meals such as the Herb Grilled Steak Marketbowl are up for grabs. The prices at Dig Inn are affordable for the typical consumer and even tourist that is on a budget as well.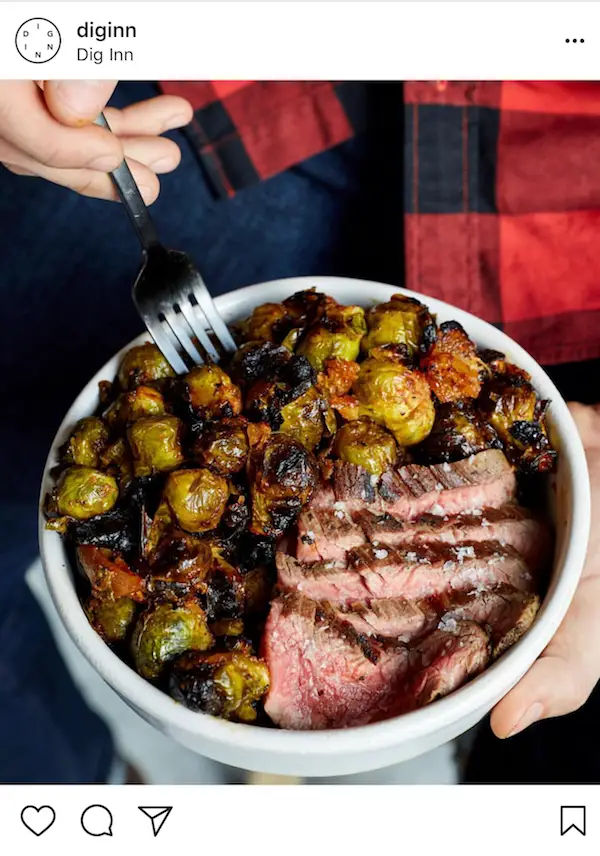 Dig Inn is located at 70 Prince Street
Image Credit: Nom Nom Paleo