A popular way to show uniqueness and improve personal style is to pierce your nose. I'm eager to explore the world of nose piercings as a fashion blogger with a love of self-expression and to provide you with insightful information to take into account before making the decision. Let's examine the crucial information you need to know to wear your nose piercing with confidence and style, from selecting the proper sort of piercing to aftercare and style advice.
1. Nose Piercing Forms:
Become familiar with the many forms of nose piercings before having one. Septum piercing, bridge piercing, and nose piercing are the most popular choices. Each kind has a distinct appearance and calls for certain jewelry designs. Spend some time researching, then select the type that most closely matches your tastes and personal style.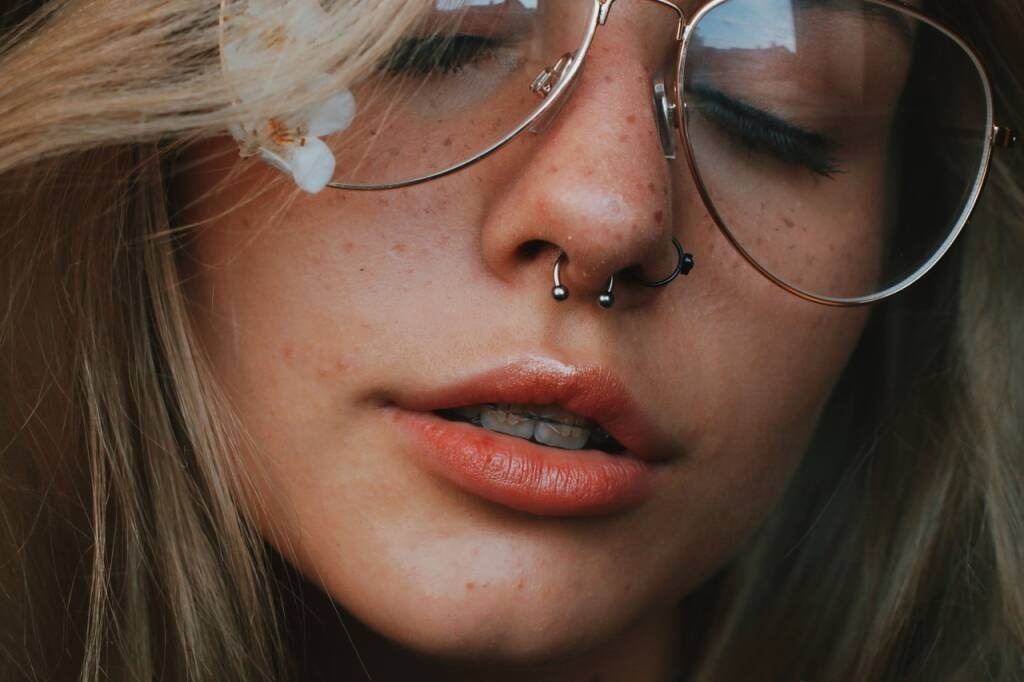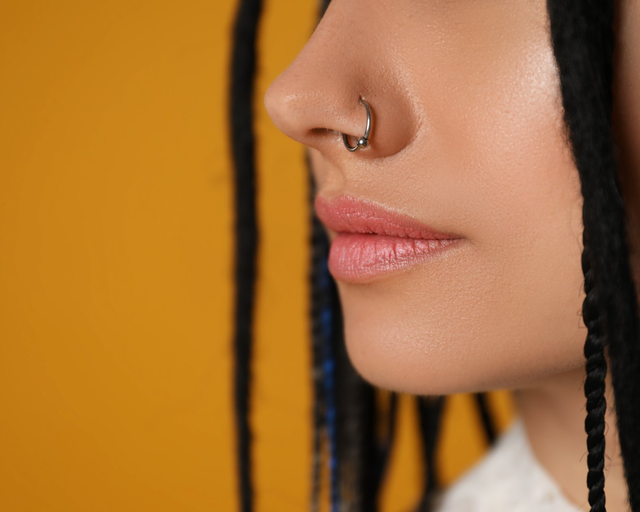 2. Choosing a Professional Piercer
To guarantee a secure and satisfying nose piercing experience, it is essential to select a knowledgeable and respected piercer. Ask for referrals from reliable friends or online forums after doing some research on nearby piercing studios and reading reviews. Plan meetings with prospective piercers to evaluate their expertise, cleanliness standards, and portfolio of prior work. Choose a piercer who makes you feel comfortable, and follow your gut feelings.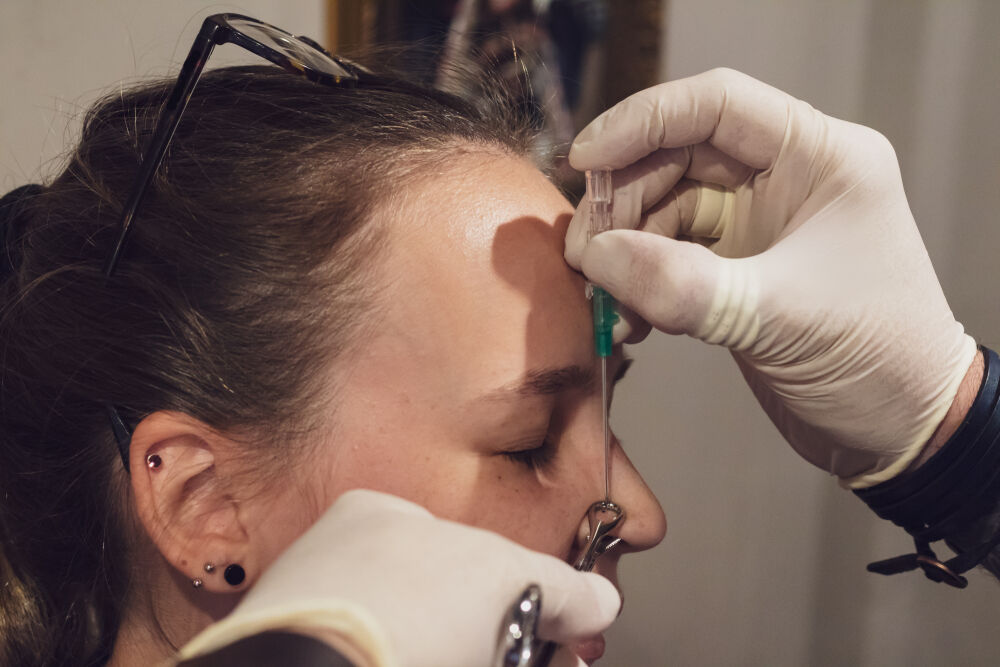 3. Pain, Healing, and Aftercare:
It's crucial to realize that getting your nose pierced will likely cause some discomfort. Be ready for a quick, sharp feeling throughout the piercing procedure, even though everyone's threshold for pain differs. After that, you can expect some swelling, discomfort, and a healing process that usually takes a few weeks. Be sure to carefully adhere to your piercer's aftercare recommendations, which may include washing the piercing with saline solution, refraining from engaging in particular activities, and handling the jewelry with clean hands.
4. Jewellery Selection:
It is important for both comfort and appearance to have a nose piercing. Your piercer will probably start off with a little ring or stud as jewelry. As your piercing heals, you may look into a variety of fashionable alternatives, such as tiny studs, hoops, or one-of-a-kind creations that showcase your sense of style. Think about the metal size, shape, and kind that best suits your features and sense of fashion.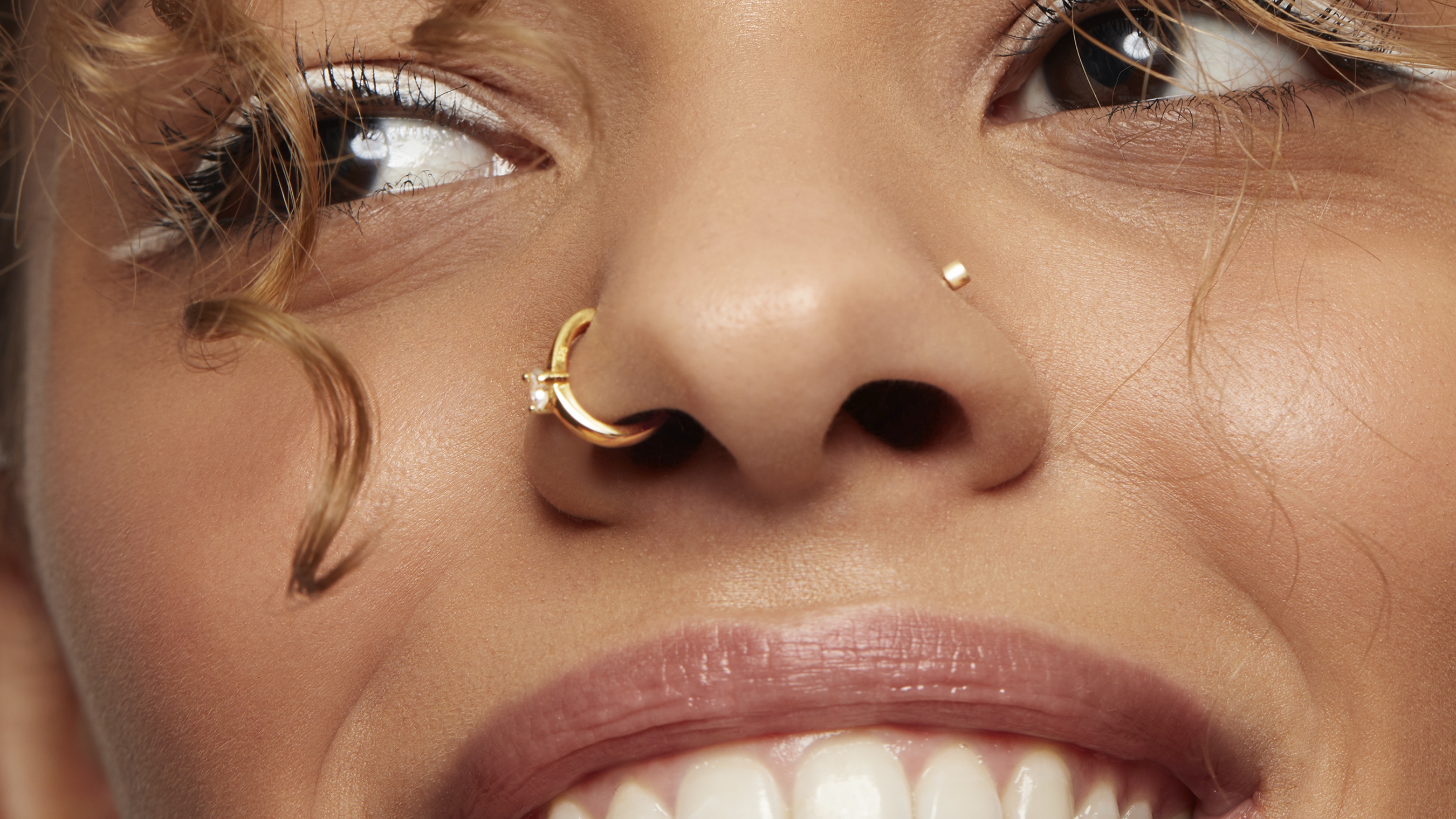 5. Considerations for Fashion and Makeup:
Your new nose piercing might become a key component of your overall fashion statement. Consider how it will go with your current accessories and attire. To create ensembles that are flexible, play around with various jewelry types and colors. Additionally, think about how your nose piercing could influence how you apply makeup. Make sure your makeup doesn't bother or interfere with the healing process by using caution when applying items close to the piercing site.
6. Long-Term Care:
Getting a nose piercing calls for a certain amount of dedication and accountability. Recognize that piercings may need many months to heal completely and that you must follow the right aftercare procedures throughout this period. To protect the lifetime and health of your piercing, be ready for possible lifestyle changes, such as avoiding particular activities, reducing contact with irritants, and adopting strict cleanliness practices.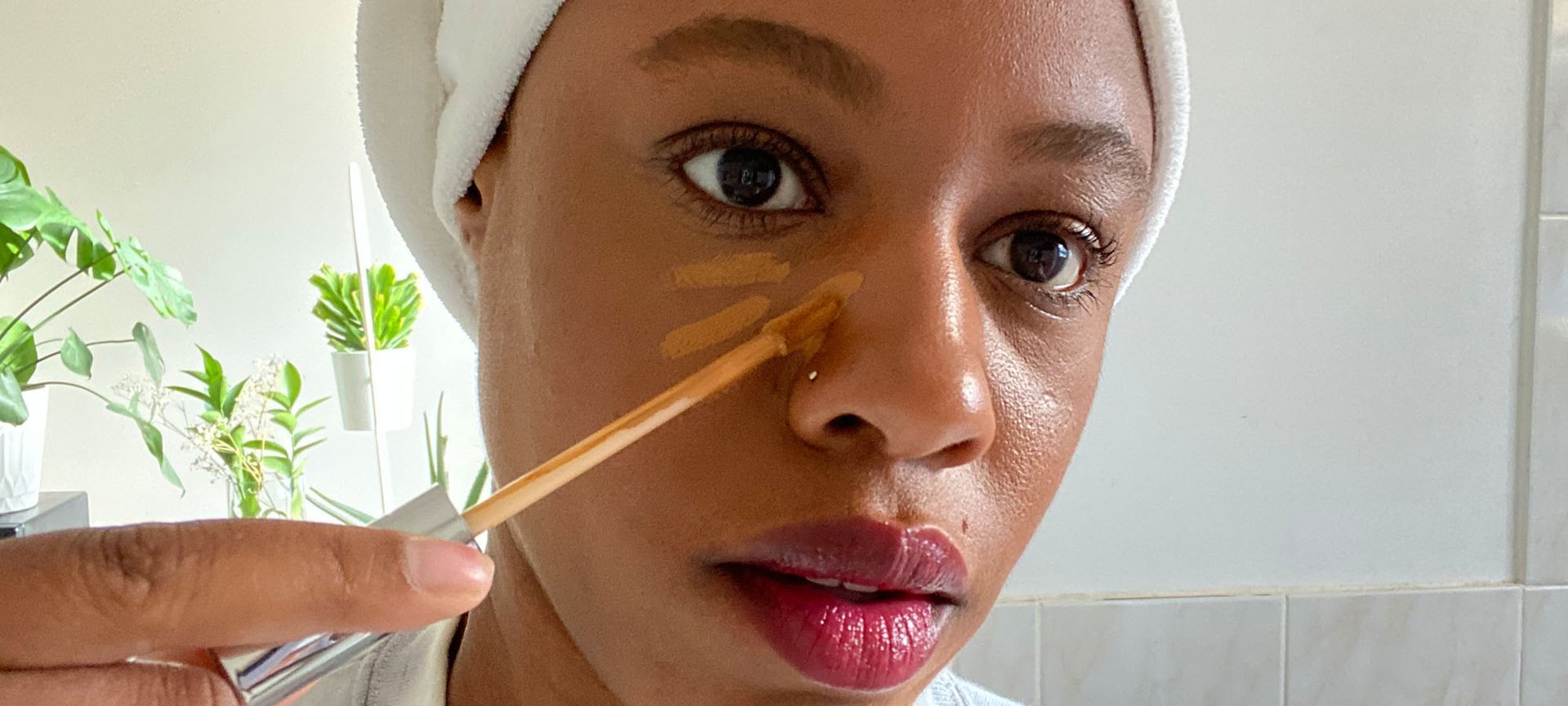 7. Think About Location and Facial Anatomy:
The position of your nose piercing affects both its appearance and comfort. Determine the ideal placement in conjunction with your piercer's knowledge of your facial structure. To create a balanced and visually attractive outcome, factors such as your nose's shape, nostril size, and personal preferences should be taken into consideration.
8. Potential Allergies and Sensitivities:
Some people may be allergic to or sensitive to certain metals, such as nickel, that are frequently used in nose-piercing jewelry. Discuss any known allergies or sensitivities with your piercer before getting pierced. To reduce the possibility of discomfort or negative responses, use hypoallergenic materials like surgical-grade stainless steel, titanium, or gold.
Nose piercings, like any other body piercing, require healing time in order to be properly healed. It's important to realize that the full healing process might take several months or even a year, even if the first healing phase only lasts a few weeks. Be aware of any potential issues during this period, such as infections, keloids, or migration. Consult your piercer or a doctor right away if you have any unsettling symptoms.
9. Lifestyle Considerations:
Your way of life and your routine activities might have an impact on the comfort and healing of your nose piercing. Take the necessary steps to safeguard your piercing if you participate in sports or other activities that require physical contact or exposure to water. To minimize irritability or harm, be conscious of your sleeping postures and refrain from repeatedly touching or moving your jewelry.
Making a fashion statement and enhancing your individual style is excitingly possible with a nose piercing. You may confidently start on this trendy adventure by thinking about the many sorts of piercings, finding a trustworthy piercer, comprehending the healing process, picking the proper jewelry, and incorporating your nose piercing into your choice of clothing and cosmetics. Enjoy the opportunities for self-expression and flair that come with your new nose piercing, and keep hygiene a priority. Accept this revolutionary piece of jewelry and let it contribute significantly to your individual sense of style.