Shadow and Bone, a Netflix series based on the Grishaverse novels, has been very successful since its 2021 debut. The series has received high marks for its innovative storytelling, visually gorgeous set design, and wide range of interesting characters. The classic series of books by Leigh Bardugo has also received fresh attention as a result. The story and the charming characters continue to keep viewers hooked on the show.
If you loved the Shadow and Bone show, then we have chosen four similar shows for you.
There are plenty more shows, both fantasy and historical, that share the same sense of adrenaline and thrill as Shadow and Bone.
If you have watched Shadow and Bone, you'll probably enjoy the series we discuss here. We have everything you're searching for, whether it be more romance, political intrigue, or fantastical stories. So unwind, settle down, and get ready to explore some fantastic new worlds.
Shadow and Bone: An Overview
Shadow and Bone is a Netflix original fantasy series based on the Grishaverse book series by Leigh Bardugo. The show premiered in April 2021 and quickly became a hit among viewers, ranking as one of Netflix's most-watched shows of the year.
The series follows Alina Starkov, an orphan mapmaker and soldier who discovers she has the power to summon and control light. She is taken under the wing of General Kirigan, the leader of the Grisha, a group of people with magical abilities who are able to manipulate the elements.
Jessie Mei Li plays Alina in the show; Ben Barnes plays Kirigan; and Archie Renaux plays Mal, Alina's childhood friend and potential love interest. Audiences have been enthralled by the show's amazing graphics, sophisticated world-building, and compelling plot, and they are anxiously anticipating the second season.
Shadow and Bone's beautiful production design, intriguing characters, and captivating storyline have made it a huge success with audiences since the show's debut. Audiences have been intrigued by the show's mix of high fantasy, romance, and political intrigue, making it one of Netflix's most successful original shows. In short, the show has much more to discover if you are into fantasy and adventure.
Similar Shows
The Witcher
Netflix's The Witcher is a fantasy series based on a book series written by Polish author Andrzej Sapkowski. It follows the exploits of Geralt of Rivia, a formidable monster hunter with magical skills. This series has a highly fantasized world with complex characters and political machinations.
Like Shadow and Bone, the show delves into questions of fate, authority, and the battle between good and evil. Another notable aspect is the presence of a formidable female protagonist in the form of Yennefer of Vengerberg, a sorceress with a rich and interesting history of her own. The Witcher combines fantasy with political intrigue, appealing to fans of Shadow and Bone. The show, like the Grishaverse, is filled with magical beings and powers. Paralleling themes from Shadow and Bone, the show examines how those in positions of authority can become compromised by their position.
Game of thrones
The HBO series Game of Thrones was developed by David Benioff and D.B. Weiss. The fictional land of Westeros, from George R.R. Martin's book series A Song of Ice and Fire, has a power struggle among the aristocratic houses for the Iron Throne. In a short amount of time, this show has gained enormous popularity.
Game of Thrones, like Shadow and Bone, presents a fully realized fictional universe complete with a diverse cast of characters and an intricate political system. Power, loyalty, and the repercussions of conflict are all examined throughout the series. Paranormal aspects, such as dragons and the undead, are also included in this work.
The show's characters are nuanced, and nuanced changes occur in their motives and allegiances during the course of the series.
His Dark Materials
Jack Thorne adapted Philip Pullman's fantasy novel series His Dark Materials into a television show for the BBC and HBO. Daemons are animal companions that are tangible manifestations of a person's soul, and the show is set in a world similar to our own.
His Dark Materials combines fantasy with a coming-of-age narrative for young adults in a way that will appeal to fans of Sky and Bone. It follows Lyra Belacqua, a powerful woman who is motivated to learn the truth about her planet and her own history. Like Alina in Shadow and Bone, Lyra must realize her destiny while negotiating treacherous political terrain. These aspects may intrigue the Shadow and Bone lover to watch this.
Carnival Row
Carnival Row is a fantasy series created by Travis Beacham for Amazon Prime Video. The show is set in a Victorian-era-inspired world where mythical creatures known as faeries live alongside humans in a city called The Burgue. The series follows the story of a human detective and a faerie as they investigate a string of murders that threaten to ignite tensions between the two communities.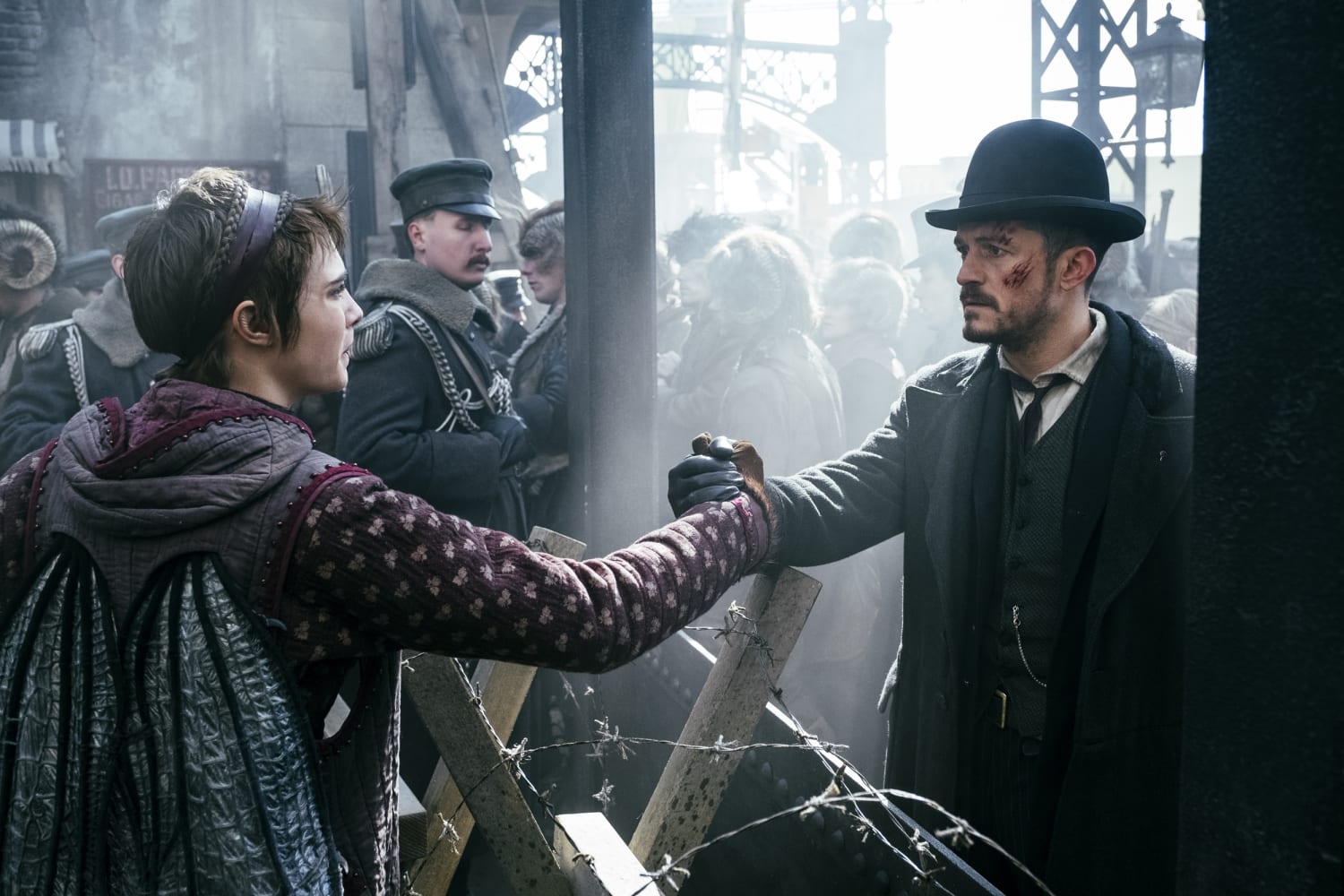 Carnival Row is a fantasy and supernatural show that explores themes of discrimination, class struggle, and the struggle for power between different factions. It also features supernatural creatures and a richly imagined world with a detailed history and mythology. The show has about 80% similarity with Shadow and Bone.
These awesome shows will delight viewers with innovative takes on magical schools, historical fiction, and mystical animals. The above suggestions list several shows with similarities to Shadow and Bone, such as fantasy elements, political intrigue, and coming-of-age storylines.