420 fashion goals is the holy grail holiday for any lover of cannabis, chill vibes and good times. Since NYC is the fashion capital of the world, of course, and New Yorkers love their ganja, 420 fashion is everything here.
420 Fashion Goals
New York City women are known for their keen fashion sense; it's pretty rare to come across a New Yorker that doesn't have impeccable style.
Streetwear was a go-to style when it came to 420 fashion. When we think of this day sometimes we automatically envision socks, t-shirts, etc…and I did see a lot of that, but 420 jewelry was even more popular this year.
Big hoop cannabis leaf earrings added a festive flair to a few outfits. Brands such as Blunted Objects and Healer had very chic stoner collections this year.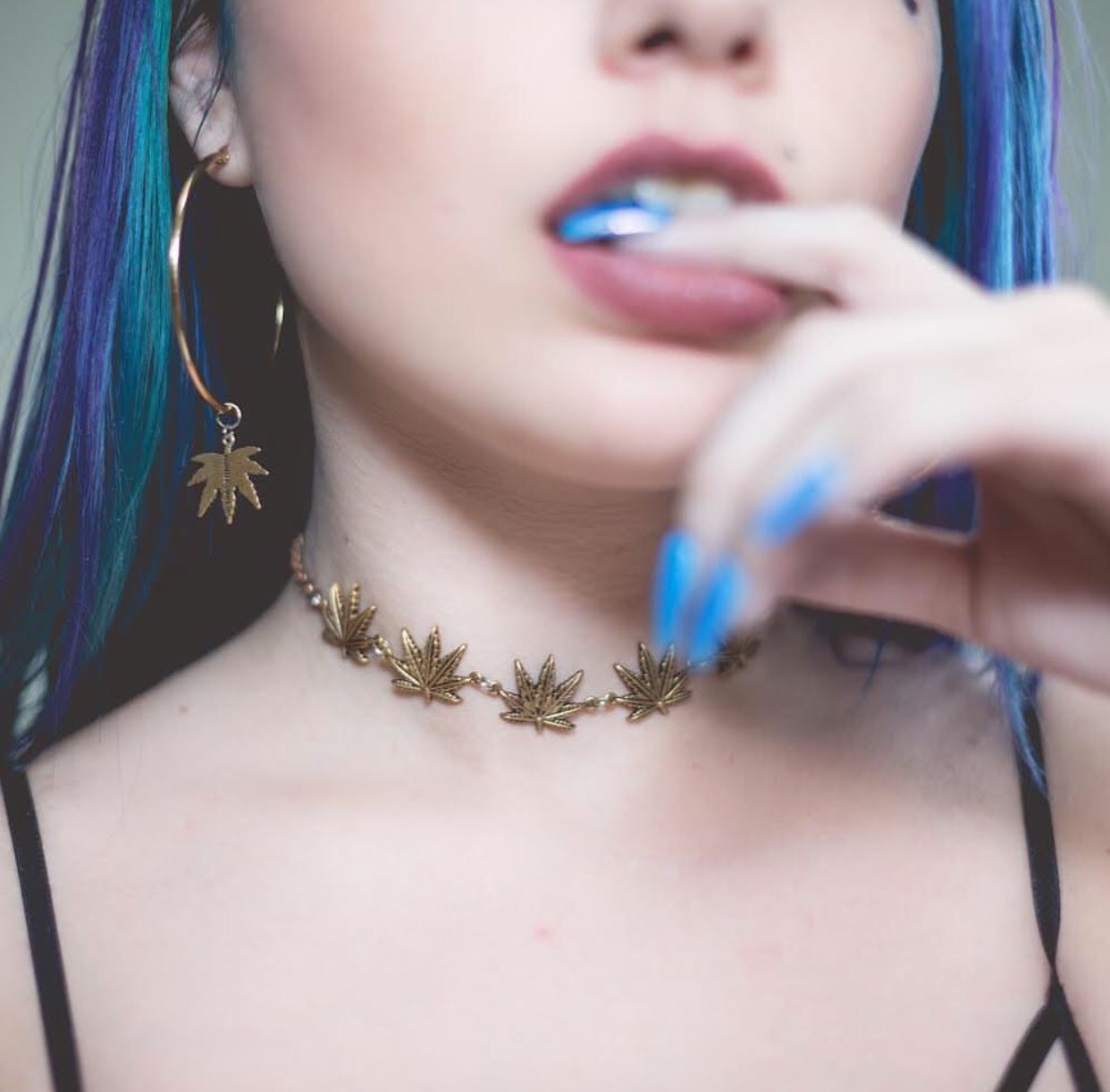 Not only were the cutest earrings poppin' over the weekend, chokers, bracelets and more were also trending. Rings were maybe one of the most popular jewelry pieces worn over the weekend.
When it comes to jewelry that represents the 420 community, you don't always have to rock the cannabis leaf in order to represent. The 420 culture is completely laid back and chill, so the fashion truly represents that. There's a ton of ways to still be laid back, chill, and stylish at the same time.
Boho chic is a classic go to look for that cool, chill, outfit of the day. I've seen a lot of women wearing stone jewelry; crystals, gems, and other types of stones usually represent peaceful energy.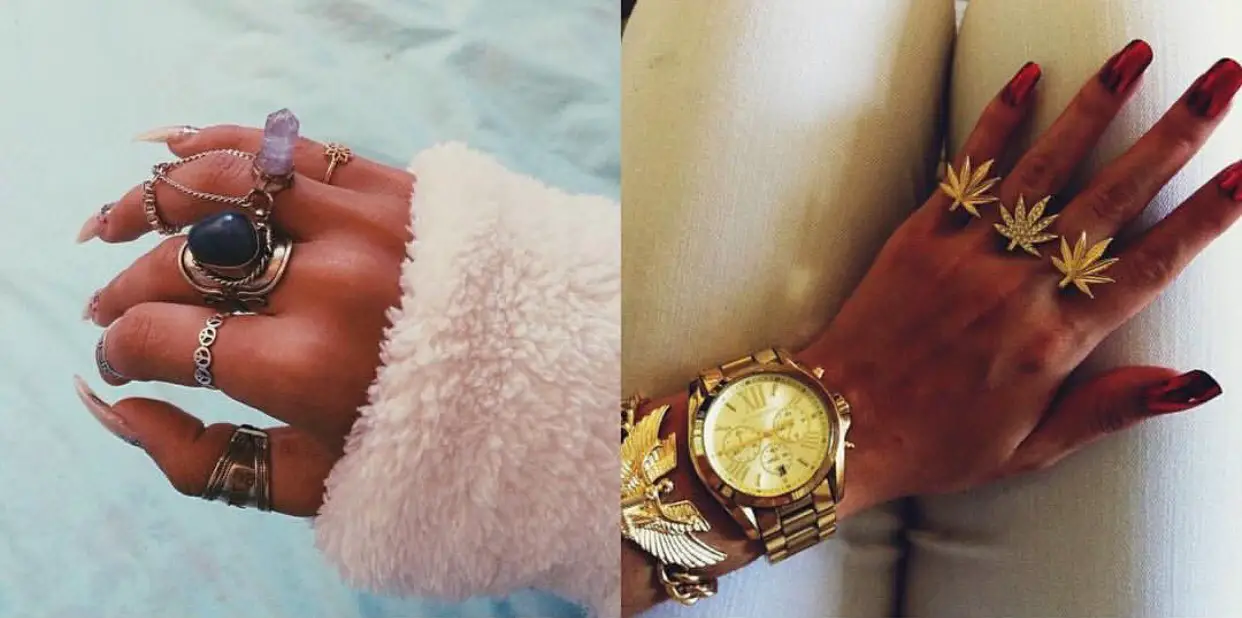 420 Style Inspo
Typically most fashionistas can be found on social media sporting cute leggings with bright green cannabis leaves all over them. This year New York chicks stepped it up a bit. Every fly fashionista must have gotten the same memo that this year's theme was hot and trendy.
Over the knee boots are sexy, and since it's spring, it's the perfect time to start wearing them again. If you have a pair, wearing them with an oversized 420 hoodie or t-shirt has been one of my favorite looks from the weekend. Those cannabis leaves are a recurring pattern that's leveled up this year.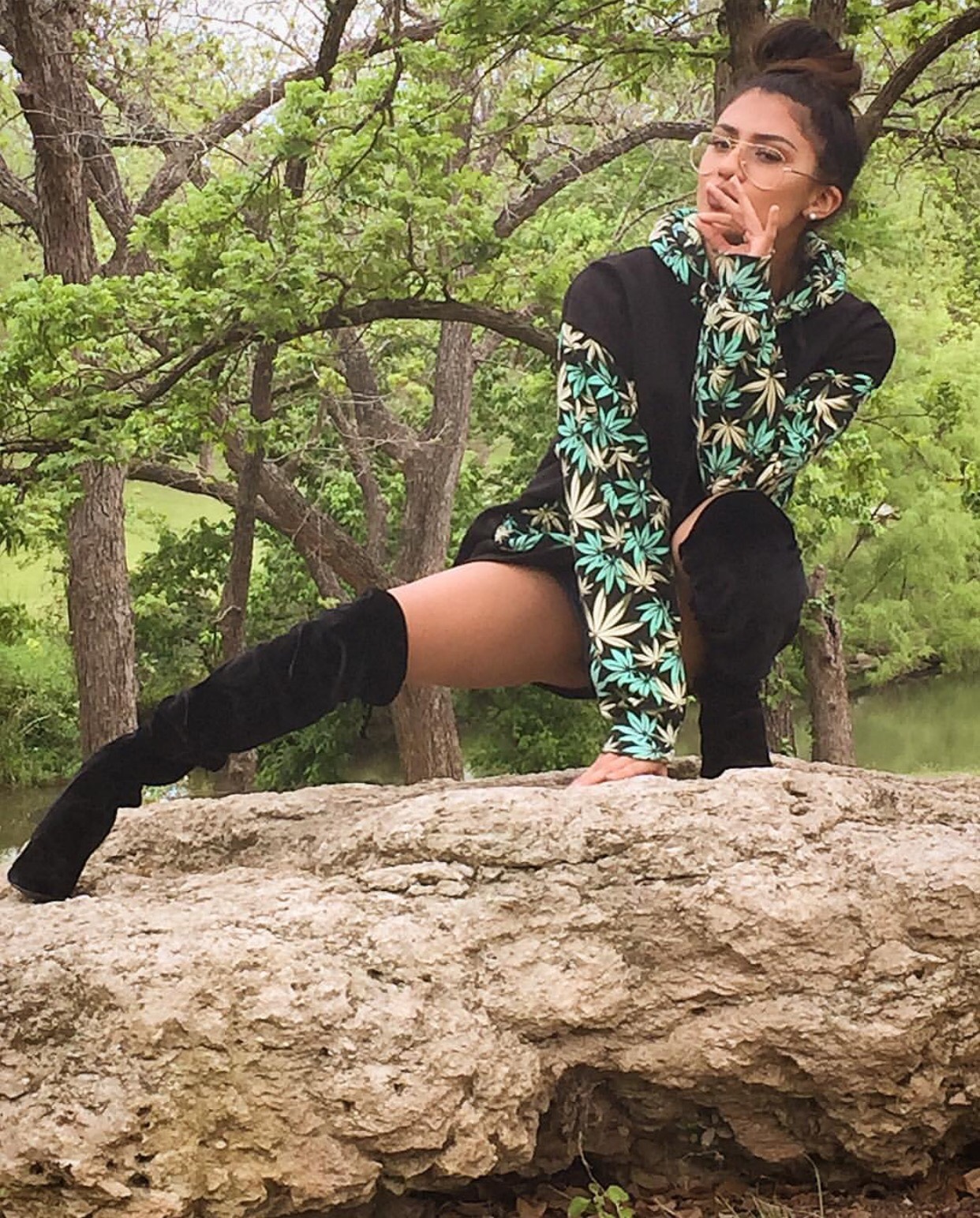 Brands such as Dope by Nature and The High Council have used the cannabis leaf to add some edginess to oversized hoodies, t-shirts, watches, and more. There are many ways to wear the leaf without over saturating it on certain pieces of fashion. You could even do 420 fashion perfectly well without even including a leaf.
Add a Watch To Your Style
For instance, adding a watch is an easy way to accessorize your 420 looks. Go from casual toker style to chronic smoking professional with a simple yet classic and functional watch, like Nordgreen's women's rose gold watch.
Unlike an ugly Christmas sweater, you can wear this holiday's festive fashion all year round. 70's inspired clothing, prints, patterns, and bold colors are the go- to. Also, most things eclectic make a pretty solid statement.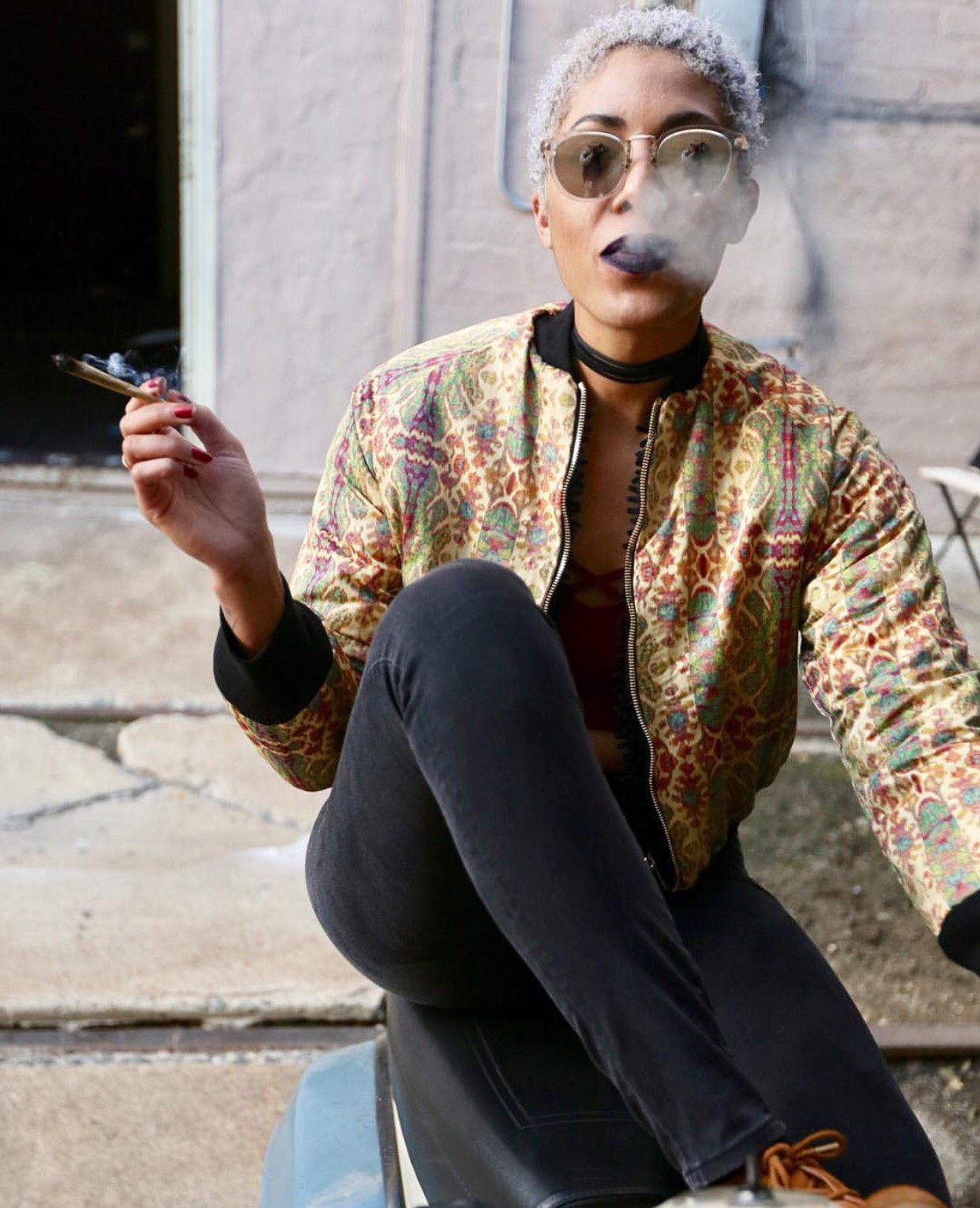 Big shades or just a cute pair of sunglasses, in general, are the perfect accessory. A colorful jacket, pair of pants, or even colorful hair, makes super chill, yet interestingly edgy outfit.
Let's Talk About Shoes Real Quick
There's always lots to do in the city on 420. Events, hangouts, festivals, you name it—I've seen some of the best shoes this weekend. Boots, creepers, and thick platform soles were everywhere. I love a chunky heel or a thick platform sole.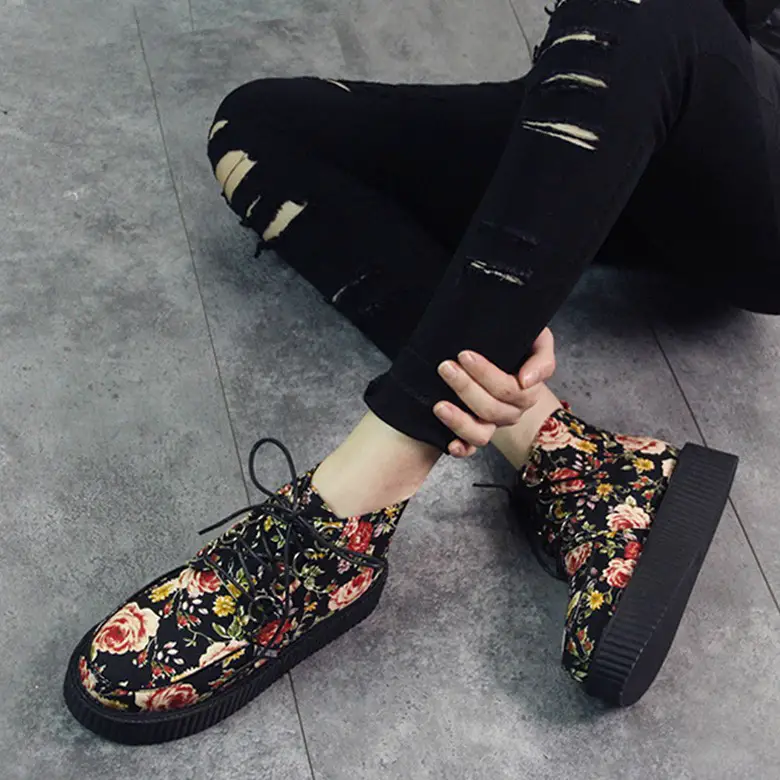 This style has been leading the way in spring/summer fashion for the past two years, and I'm honestly not tired of it at all. It just goes to show how versatile fashion is. There's even a 420 fashion week: you can't tell me that's not legit.