There are two things that an NYgal must have: a good roommate and an even better wardrobe.
With so many fashion trends coming and going, it can be hard to keep up with the latest styles. That's why we're excited to introduce Choosy, a new fashion brand inspired by Instagram algorithms.
This company finds the top trending fashions and models and base their product's looks off of them, taking out all the hard work for you! You no longer have to ask, "is this still in style?"
Based in New York, you can trust this brand to bring you all the best NYC looks for under $100.
While Choosy just launched this July, they already have over 20,000 Instagram followers and loyal influencers. This brand has taken off fast and there are no signs of it slowing down.
Here's how it works:
Utilizing Social Media For Styles
We are all guilty of fawning over our favorite celeb's OOTD on Instagram. Choosy relies on this method to see what consumers want.
Instagram users can use the hashtag, #getchoosy, to let the company know what styles they would like to see created. You can also DM them at @getchoosy.
Some of their styles include pieces inspired by Gigi and Bella Hadid's popular looks and even Beyonce's tour costumes.
Choosy interacts with Instagram users and tries to reply to every comment received. Now that's what we call good customer service!
Made To Order
To eliminate waste, each style is made to order. Choosy creates sizes 0 to 20, which is pretty inclusive. Because of its made to order service, expect to receive your items in about two weeks.
The good thing is, they currently offer free shipping which you'll receive a tracking number so you'll always know the status of your delivery. They also offer styling help for questions about sizing and material.
See Also: Asos Says No to Silk, Mohair, and Cashmere
Each Style Is Available For A Limited Time
Choosy tries its best to keep up with current trend algorithms; because of this, each style is only available for three and a half days. They launch five new styles twice a week (Tuesday and Friday) based on trending looks.
They have even included a countdown on their homepage to remind you how much time you have left to order your favorite looks. So, we encourage you to order as soon as possible.
If you hesitate to buy and miss a certain look, it may be possible to still order it. All you have to do visit the 'Recent Styles' page and if you see the one you want, you can join the waitlist.
Hopefully, the waitlist isn't as long as their follower list.
Choosy Loyalty Program
If you want perks while shopping, Choosy offers a generous loyalty program. There are four levels within the program: Silver, Rose, Gold, and Platinum status. Each level offers you points that will eventually lead up to $100 in gift cards for Choosy. With this loyalty program, you can be an official #choosybae.
If you haven't checked out Choosy's Instagram feed or website, you are definitely missing out. Head over to the site to see their latest looks and don't wait to place your order.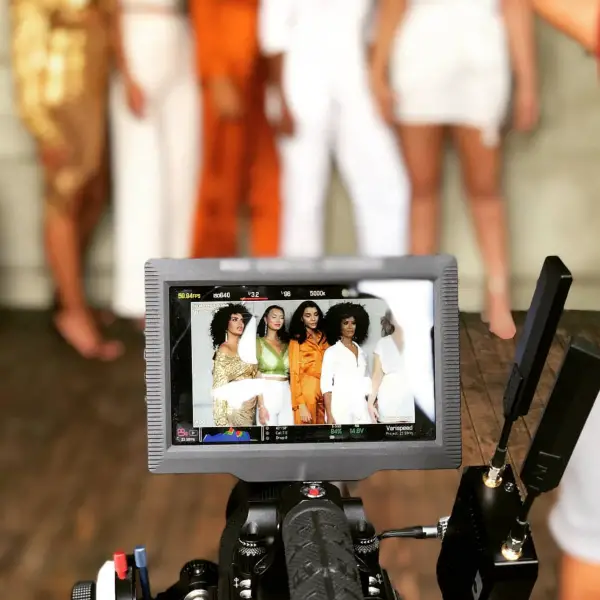 Image credit: @getchoosy via Instagram