Think of every hair removal advertisement you have ever seen; A woman's toned, sleek and hairless arm or armpit appears followed by a wax strip, razor or a cream that removes the unwanted hair.
Seriously. Every. Single. One.

Image Source: My Billie
For 100 years, this subdued and tabooed way of feminizing natural aspects of women is what companies have used to sell female products. Like, the way that menstrual blood is often depicted as a blue detergent-like liquid in sanitary pad commercials to demonstrate the quality of absorption.
So when female razor brand, Billie, released their latest campaign video, the first one ever to show actual hair being shaved, it quickly went viral.
The Project Body Hair video, shot by photographer Ashley Armitage, told Glamour that she wanted to keep it natural, unposed and playful.
Showing an unairbrushed, unshaven pair of legs as the opening shot with the words: Hair-Everyone Has It-Even Women, in bold white writing over the soundtrack of Princess Nokia's, Tomboy, is how the video starts. Close-ups of armpit hair, belly hair (aka "happy-trails"), monobrows and even toe hair can be clearly seen.
Billie brands itself as being female-first, tackling the lack of concern and needs that women's companies have failed to meet as opposed to men's razor companies. Hello, Dollar Shave Club.
"Women shouldn't be an afterthought in the shaving category. We deserve to have a great shave and no, we're not paying more for it," reads their website.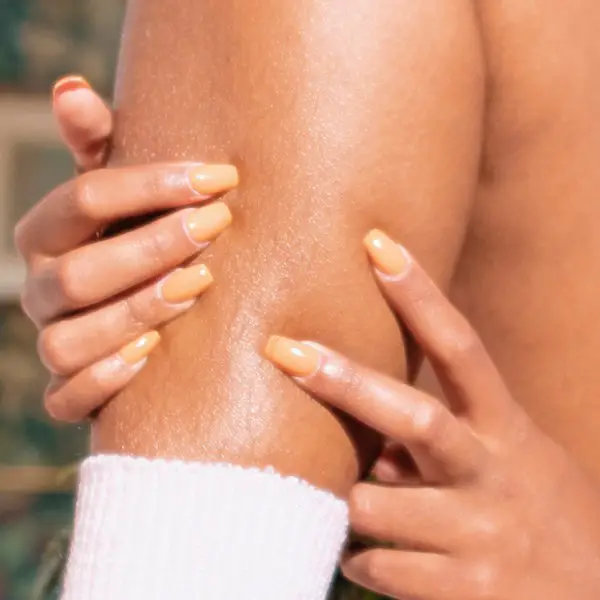 Image Source: My Billie
Pink tax, as NYgal recently covered, is the extra amount of money women are charged for items such as razors, clothes and sanitary products. Why? Because according to the government: They are luxury items.
This, of course, isn't applied to men's products. Men's razors are much cheaper. Billie, understanding this, but not condoning it at all, has ensured that their razor subscriptions are "priced in line with men's razor subscriptions."
Although the subscriptions are cheap, costing just $9 for a starter kit and free shipping always, their product description details the effort and ethos of Billie; cheap in quantity, not quality.
"5 sharp blades, encased in 360° of aloe shave soap, with rounded edges to help you navigate those curves. Our products are free of toxins and bad additives — we only use premium, healthy ingredients," reads their site.
Billie co-founder, Georgina Gooley, who also spoke to Glamour about the campaign, mentioned that,
"When brands pretend that all women have hairless bodies, it's a version of body shaming," she said. "It's saying you should feel ashamed of having body hair."
Gooley not only wants to eliminate pink tax through her independent business, that will be a cheaper and more ethical alternative, she also wants to change the cultural shame around women and their body hair. To add to this cause Billie has made a FREE women's body hair gallery available for download and use!
After the initial starter kit, when customers pick their preferred color razor (Cool Blue, Billie Blush or Coral), there is a frequency option for when the four replacement cartridges will arrive: Every month, every two months or every three months. Still, for only $9! There is also an additional, optional, last step for a moderately priced shave cream, body wash, and lotion.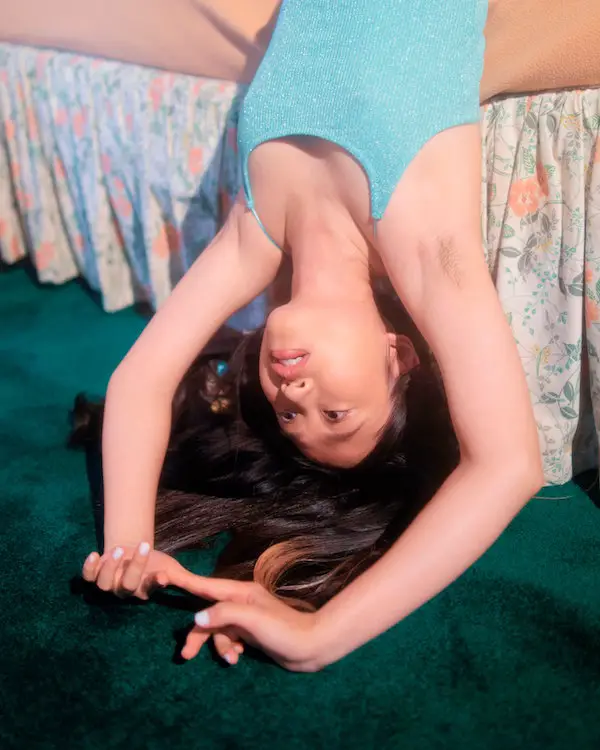 Image Source: My Billie
As represented in the video and through the option of the recurrence time of the new cartridges, it's clear that Billie doesn't want to tell people that they have to shave, or when to or even what to!
"Everyone has short stubble, long strands, or something in between," it says on Billie's Project Body Hair page. "What you do with yours is up to you – grow it, get rid of it, or comb it. It's your hair, after all." If women want to be as hairless as a dolphin, that's fine with Billie, and so is not shaving at all!
Ultimately women, equal rights, and an unjustified tax is why Billie was founded. To show their credibility for these causes Billie donates 1% of all revenue to global organizations bettering women's lives. At the moment, their chosen one is helping pregnant women stay safe during pregnancy and childbirth; it's called Every Mother Counts.
Cover Image source: My Billie