Meghan Markle and Prince Harry of Wales will finally be walking down the aisle this Saturday! Everyone has been waiting for this grand moment and what better way to watch the Royal Wedding than by throwing a viewing party.
Since the grand event is on a Saturday at 7:00 a.m EDT, throwing a viewing brunch party would be ideal. Want to throw a Royal Wedding brunch reception that your guests will never forget? Not to worry, because we've got you covered.
Have a British Buffet
Having traditional British breakfast options at your Royal Wedding gathering is a must. If you're not able to stock up on your own scones, then make your own tonight! Making scones isn't as complicated as we think. Try to whip up Authentic British Scones, which are far more dense, a bit on the drier side, and have more of a crumble than your typical biscuits. Technically, the British Scones contain less butter than American Biscuits as well. Once you make these, set some Clotted Cream and jam on the side to top the scones with.
Image Credit: Culinary Ginger
Other items you can whip up for your last minute Royal Wedding brunch extravaganza would be a Traditional Quiche Lorraine, Poached Eggs, Bacon Wrapped Sausages, and a grapefruit, Avocado and Watercress salad. You can also purchase some English Muffins and waffles at your local supermarket in case you don't have time to make any.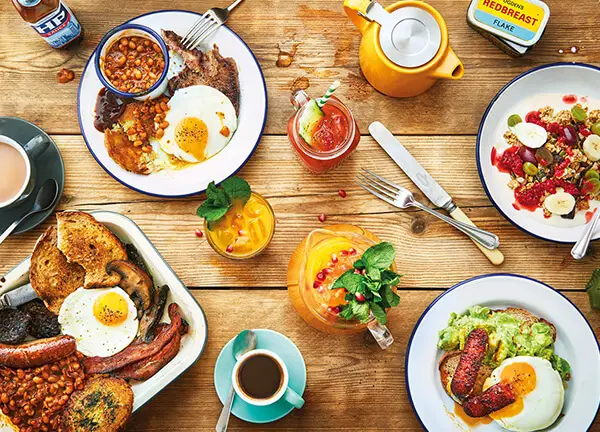 Image Credit: Honest Burgers
Lastly, try to order the limited edition Royal Wedding Cupcake or Cake from Magnolia's Bakery for a sweet ending. The bakery will be making the elderflower cake with lemon curd topped with a light elderflower meringue to mimic Meghan Markle and Prince Harry's wedding cake.
Booze Up or Sip Some High Tea
A brunch without booze is not brunch. With that being said, get your mixology on and make some easy cocktails such as Hot Toddy's, Mimosas, Pimms Cocktails, and Bellinis. You can't forget to pop the bubbly either! Of course, if anyone wants to keep their drinks virgin, they can simply sip on some Earl Grey English Breakfast Tea or coffee. Make sure to borrow your mother or grandmother's teapot for the Hot Toddy's, tea, or coffee!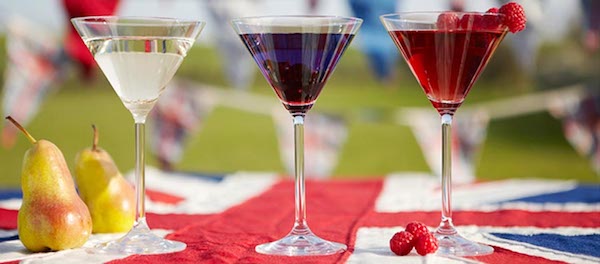 Image Credit: Grow In England
Decorate and Dress Up
Although it might be too late to purchase Meghan and Harry Decorations, you can always go to your local party store and purchase napkins and plates containing a floral print in addition to some wedding photo booth props along with crowns for all of your guests. If you're feeling super creative and have a state of the art printer, print out animated masks of Prince Harry, Meghan, and the whole gang.
Stream the Wedding
Make sure you stream the wedding! Channels you can tune into are ABC, CBS, and NBC. ABC's wedding coverage will begin at 5 a.m. EDT, CBS at 4 a.m. EDT, NBC at 4:30 a.m EDT on Saturday.If you don't want to watch the Royal Wedding on broadcast television, then you can stream it on Hulu, People.com, sites pertaining to the BBC, as well as on other news and entertainment apps.
Image Credit: Anna Kucera