When it comes to beauty and skincare, one must be very careful when selecting products. Some might think that you only need to select your makeup products properly since skincare is meant to heal your skin, so any type of skin care product would be good regardless of the ingredients, but makeup might do damage. Others could be of the opinion that more attention must be paid to skincare products since they are used to benefit the skin, so any random ingredient wouldn't suit the skin, which is why one must be careful when buying them. Both points are valid at some point. But the truth is that you need to beware and be careful while buying either of the two. So, below are some things to keep in mind before buying a beauty product.
1. Check the Expiry Date
One of the most significant things that one needs to keep in mind is to check the validity of any product before buying it. And you should be extra careful while buying products that are directly going to affect your health and skin, which is why when buying beauty or skin care products, check the label to see if the products have a long-term validity or not, or if they have already expired. This often happens during periods of sales and discounts by brands. One of the main reasons why prices often fall in discounts is due to the lower remaining validity, which we often tend to overlook, excited by the drop in prices for our favorite brands. But always be aware of its validity before buying any beauty product.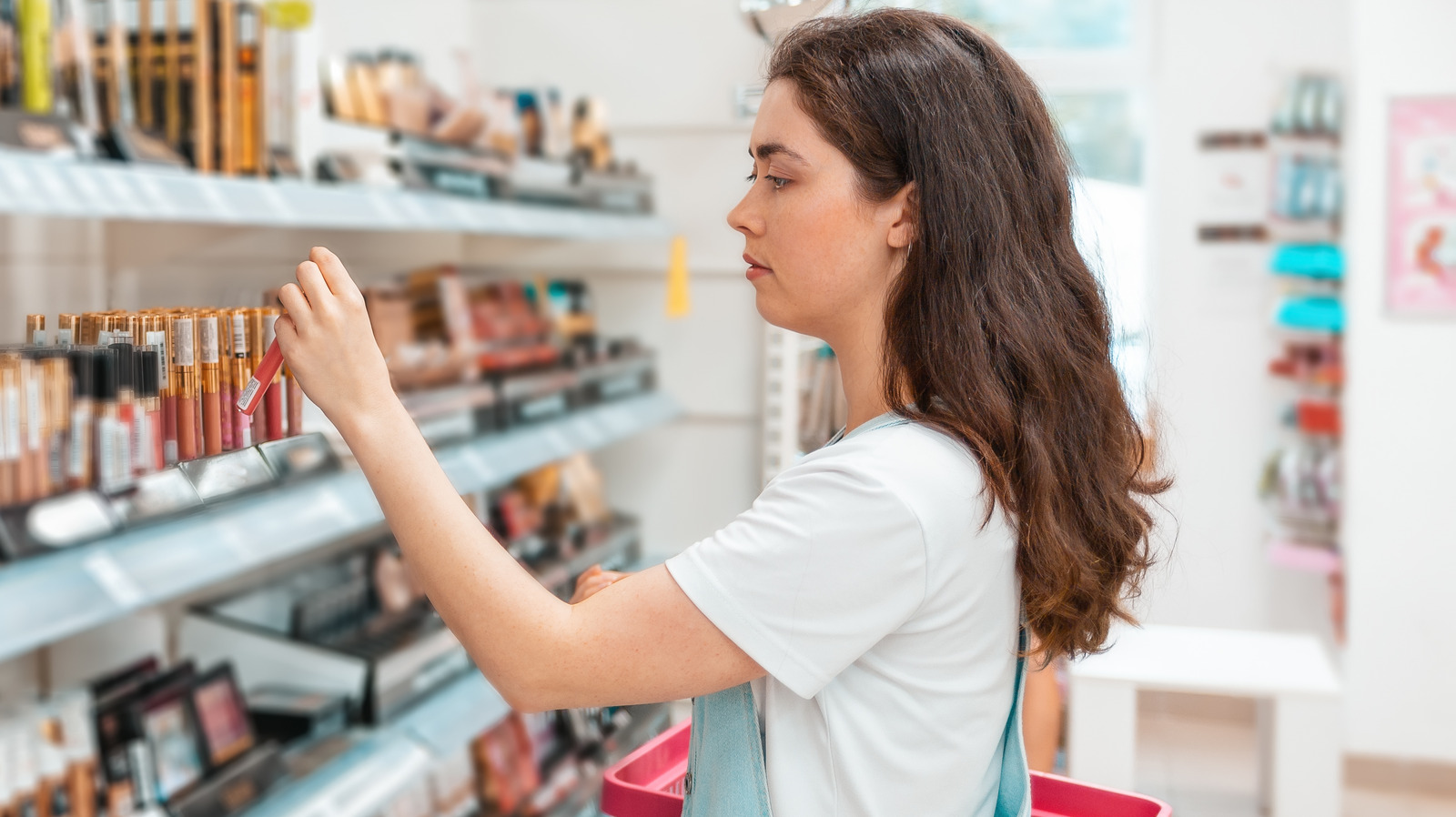 2. Check the Ingredients
Certain ingredients will almost always be part of beauty products, especially if the product is cheaper than expected. Nonetheless, this happens with expensive products as well. Chemicals like sulfates, parabens, and formaldehyde will be present in beauty products, especially if the product is cheaper than expected. Nonetheless, this happens with expensive products as well. Chemicals like sulfates, parabens, formaldehyde releasers, and even fragrances are what you need to watch out for. These are some of the most commonly used ingredients in beauty products, and these are what you need to avoid. Instead, choose to go for products that consist of ceramides and hyaluronic acid, vitamin C, vitamin E, retinol, niacinamide, and so on. Chemicals like parabens and sulfates have the tendency to cause acne and create irritation in the skin, whereas ingredients like ceramides and vitamins only enrich the skin to make it healthier rather than degrading it. Always be careful of the minerals you choose to pour into your skin.
3. Don't Fall for the Hype
Packaging and popularity are sometimes easy traps and shouldn't hold too much weight or value in what we select for our skin. When we see a product that looks visually appealing, we get the urge to buy it as soon as possible. If you're going to buy a product based on a friend's or influencer's recommendation, you shouldn't just pay attention to how good their skin looks now. That will give you a more reliable indicator of how well the product will work for you, rather than wondering why something worked for someone else but not for you.
4. Know Your Skin Type
Knowing your skin type is the most important factor in determining what beauty products will work best for you. If you have oily skin, products with a cream base aren't for you. However, if you have a dry skin type, then products with a cream base might do the job for you. And if it's a combination skin type that you have, then something else will suit you better. If you apply products that are the opposite of what your skin needs, damage is set to be done. So know what your skin needs before going out of your way to spend money on products that might not be right for you.
5. Do a Patch Test
A patch test is a smart practice in your process of product elimination. Plus, it's a great excuse to make a trip to Ulta or Sephora without spending money. Testing all your ingredients before committing to them takes a little time at first, but it can save you a lot of money and grief in the end. You'd know what product is made for you and what isn't.
Beauty products cost a lot, and it is important that you invest in what actually suits you and meets your needs. There's no one-size-fits-all beauty and skincare solution. An individualized approach is crucial to finding the right products with the right ingredients for your skin. This takes a little extra time and patience, but it's all worth it in the end. With this information in your back pocket, you can feel like a confident consumer and buy the products you need without fear of any kind of disaster.