Are you prepared to embrace the newest hairstyle that's sweeping TikTok? I'm referring to the "hair cycling" movement, also known as "hair reset." This trend is for you if you're seeking a solution to give your lifeless, boring locks some color. Everything you need to know about hair cycling, including its advantages and practical application, will be covered in this article. Then let's get going!
What is Hair Cycling?
Hair cycling involves changing up your hair care regimen to reset your hair. It entails utilizing a range of products for a predetermined amount of time in order to stimulate the scalp, get rid of buildup, and encourage healthy hair development. The theory behind "hair cycling" is that over time, as our hair grows accustomed to our typical hair care regimen, it becomes less effective. We may give our hair the much-needed reset it needs and obtain healthier, shinier locks by switching up our hair care regimen.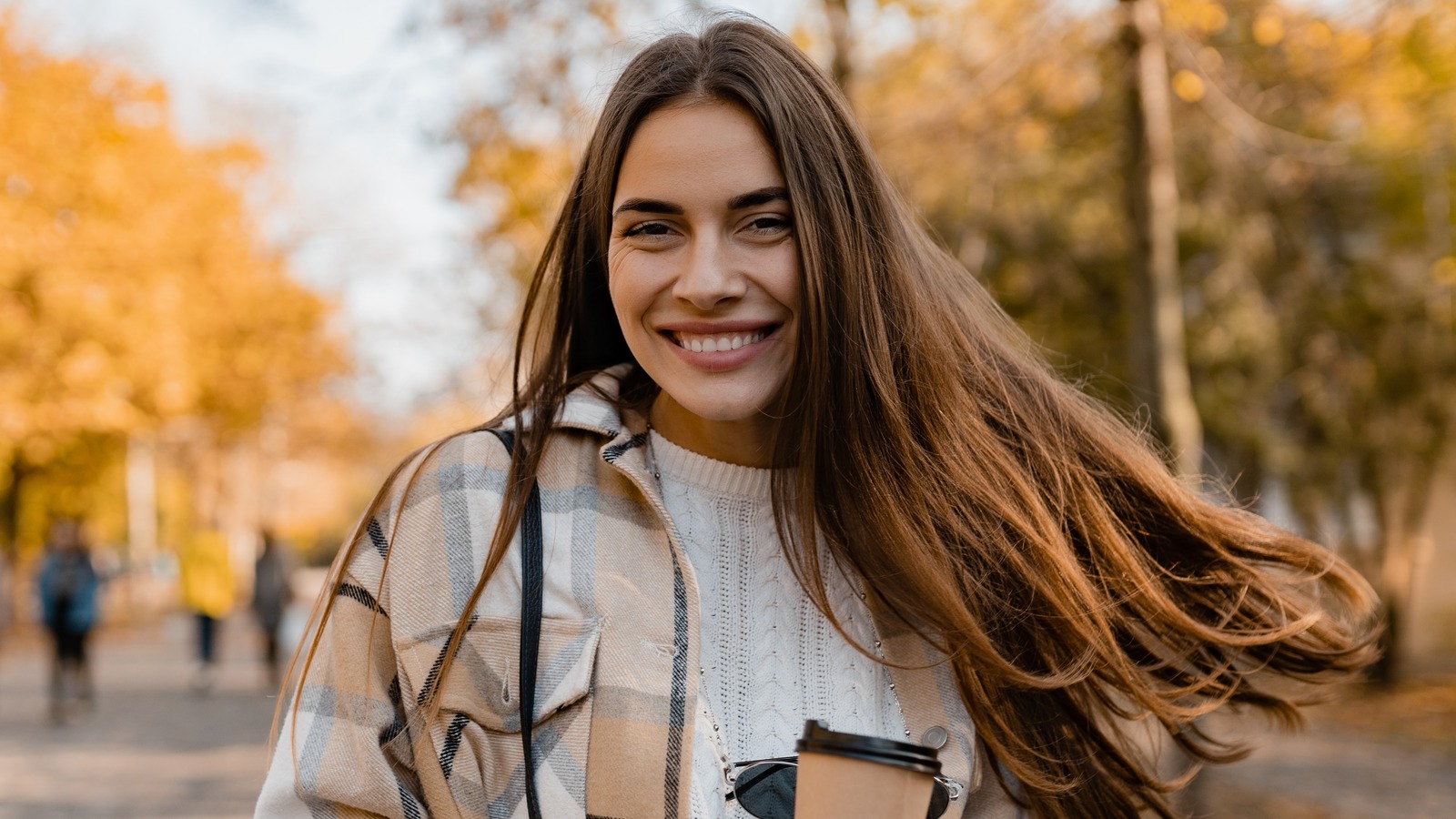 The Benefits of Hair Cycling
Numerous advantages to hair cycling exist. It mostly aids in clearing debris from your hair and scalp. Hairspray, dry shampoo, and other styling chemicals can accumulate over time on your hair and scalp, obstructing the airflow and growth of your hair. By removing this buildup, hair cycling enables your hair to grow thicker and healthier.
Hair cycling also stimulates the scalp, which is a bonus. By applying various items to your hair, you can stimulate the scalp and encourage the growth of healthy hair. Additionally, by varying your hair care regimen, you can target particular hair issues like dryness, frizz, or breakage.
How to Incorporate Hair Cycling into Your Routine
Here's how to add hair cycling into your routine if you're ready to give it a try:
Step 1: Start with a clarifying shampoo
Utilizing a clarifying shampoo to get rid of buildup from your hair and scalp is the first step in the hair cycling process. Choose a shampoo with chemicals like salicylic acid, apple cider vinegar, or tea tree oil, which are known for their clarifying effects.
Step 2: Use a moisturizing shampoo
To replenish moisture in your hair after using a clarifying shampoo, it's crucial to use a moisturizing shampoo next. A shampoo with elements like coconut oil, shea butter, or argan oil, which are well renowned for their moisturizing qualities, is what you should seek out.
Step 3: Incorporate a Hair Mask
Include a hair mask in your routine once a week. Look for a mask with components like keratin, biotin, or collagen, which are recognized for their capacity to thicken hair. Before rinsing the mask off, let it sit for 10 to 15 minutes.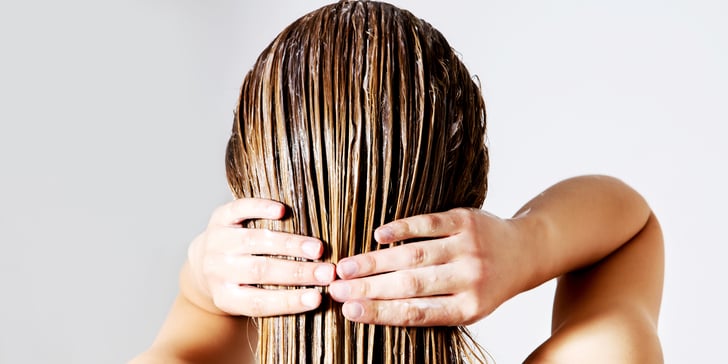 Step 4: Finish with a leave-in conditioner
Apply a leave-in conditioner to your hair at the end of your routine to keep it moisturized all day. If you want a conditioner that will keep your hair moisturized, look for one that includes components like aloe vera, jojoba oil, or vitamin E.
Product Recommendations
If you're ready to give hair cycling a try, here are some product recommendations to get you started:
ACURE Curiously Clarifying Shampoo: This clarifying shampoo contains apple cider vinegar and argan oil to remove buildup and restore moisture to your hair.
OGX Renewing + Argan Oil of Morocco Shampoo: This moisturizing shampoo contains argan oil to hydrate and nourish your hair.
Briogeo Don't despair, repair! Deep Conditioning Mask: This hair mask contains biotin and keratin to strengthen and repair damaged hair.
Shea Moisture Jamaican Black Castor Oil Leave-In Conditioner: This leave-in conditioner contains Jamaican black castor oil and shea butter to moisturize and protect hair from damage.
Living Proof Perfect Hair Day Dry Shampoo: This dry shampoo removes oil and buildup from your hair without leaving any residue or buildup.
If you're interested in trying out hair cycling but prefer to use DIY methods, here are some tips to get you started:
Make a paste by combining baking soda and water in equal amounts to make your own clarifying shampoo. After massaging the paste into your scalp and hair, thoroughly rinse.
Mix 1-2 tablespoons of honey with your usual shampoo to make a DIY moisturizing shampoo. Because honey is a natural humectant, it draws and holds moisture in your hair.
Make your own hair mask by combining an avocado and some olive oil. Avocado and olive oil are combined and mashed until a paste forms. Focusing on the ends of your hair, apply the mask to your hair and allow it to sit for 20 to 30 minutes before rinsing.
Make your own conditioner. In a spray bottle, combine equal parts water and aloe vera gel. After washing and conditioning your hair, mist it with the mixture.
Make your own scalp scrub by combining equal parts sugar and olive oil. For a few minutes, gently massage the scrub into your scalp. Then, thoroughly rinse.
Keep in mind that hair cycling is not a fix-all remedy. It's crucial to pay attention to your hair's needs and modify your routine accordingly. Some people could require monthly hair cycling, while others might only need it every few months. Try out several goods and techniques to determine which ones suit you the best.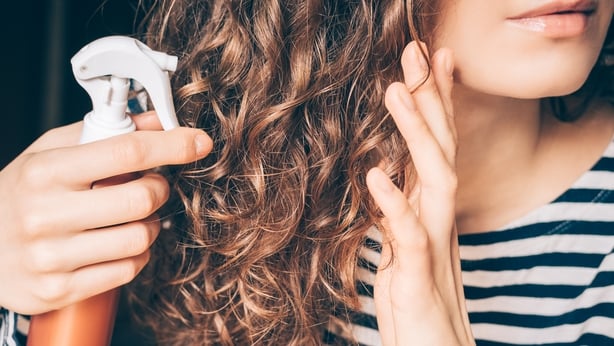 In conclusion, the hair-cycling trend is one that will endure. It's a terrific approach to revitalizing your hair and getting nicer, healthier locks. You can remove buildup, stimulate the scalp, and address particular hair issues by including a number of products in your routine. Try it out, then let us know how it goes.