When the news of an engagement breaks, it's not just the ring that steals the spotlight. Fashionistas and beauty enthusiasts alike are often equally eager to catch a glimpse of the engagement manicure that complements the dazzling new rock. And right now, the chic and vibrant engagement manicure of none other than Zooey Deschanel has taken the stage, captivating hearts with its playful elegance. So, grab your nail polish and get ready to recreate this delightful look that's as vibrant as it is charming.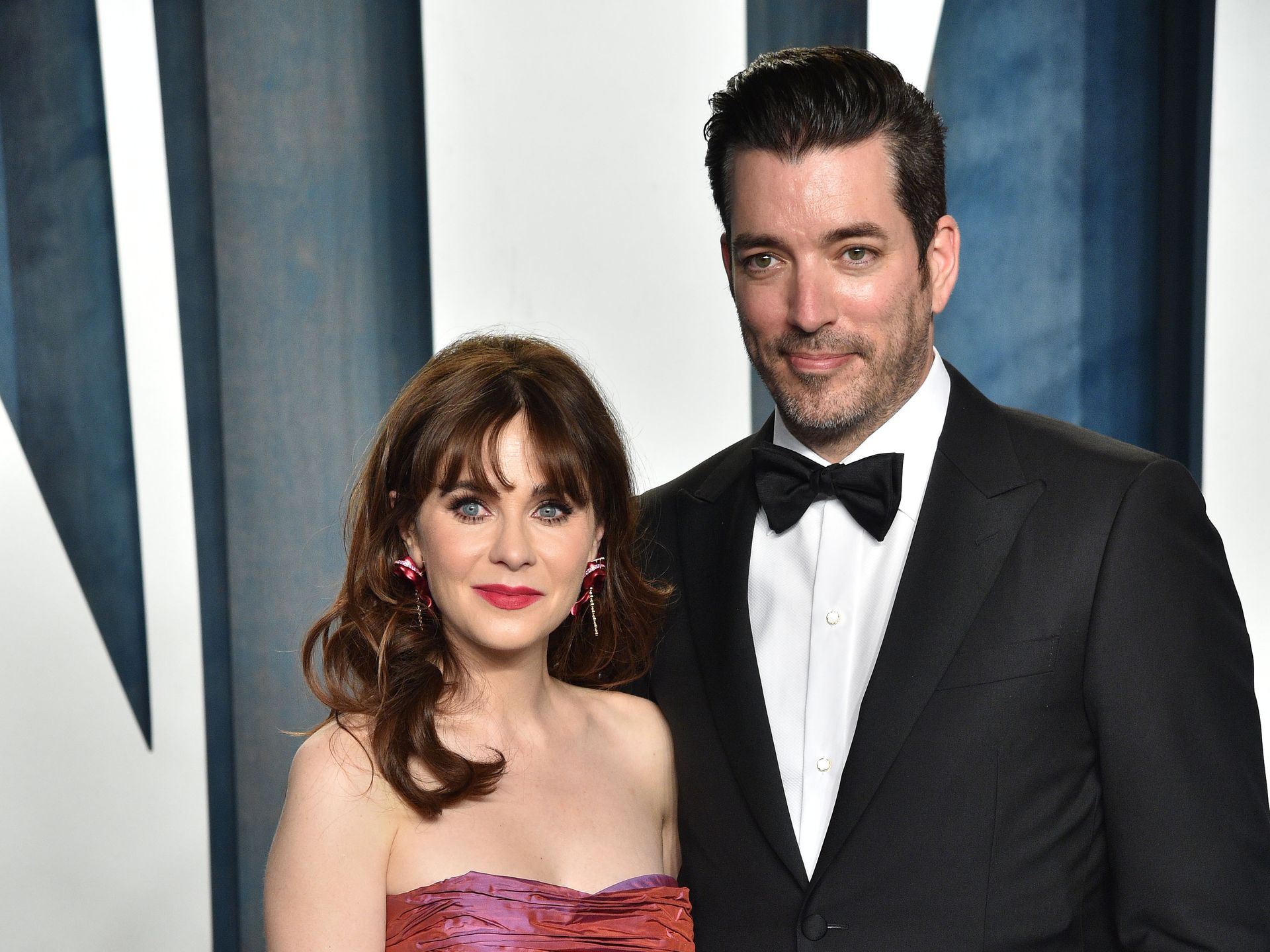 Zooey Deschanel: A Quirky Style Icon
Zooey Deschanel has long been celebrated for her unique and whimsical fashion sense. The actress and singer have carved their niche in Hollywood with a style that effortlessly combines retro elegance and contemporary flair. Known for her signature bangs, vintage dresses, and playful accessories, Deschanel has become an icon for those who appreciate fashion as a form of self-expression. Her engagement manicure is a true reflection of her style: quirky yet chic, traditional with a twist. Just as she's been unafraid to break fashion norms, her engagement manicure showcases her ability to redefine even the most classic of looks.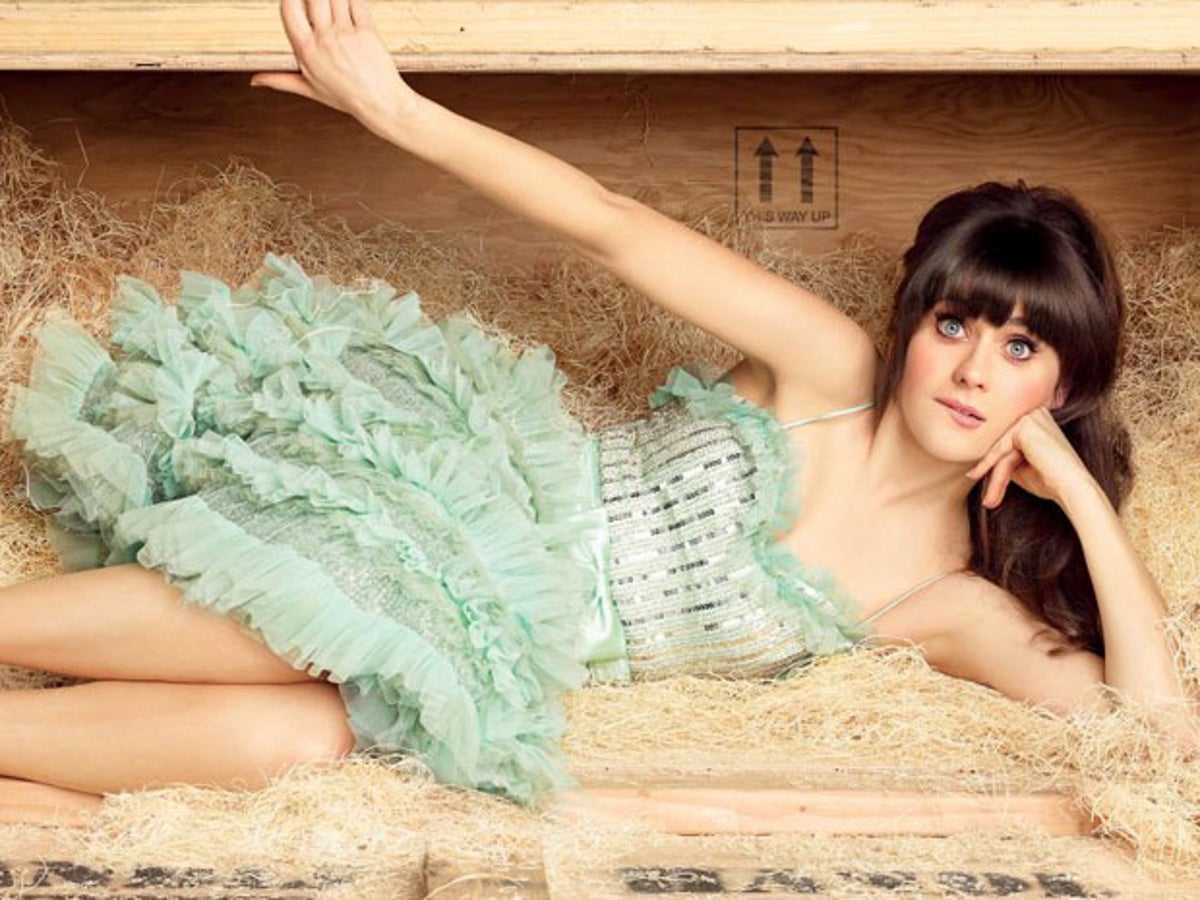 A Monochromatic Delight
On August 14th, Zooey Deschanel delighted her fans with the news of her engagement to Jonathan Scott, a familiar face from the Property Brothers franchise. In an Instagram post that radiated joy and love, the couple showcased not only the stunning engagement ring but also Deschanel's eye-catching monochromatic engagement manicure.
The canvas for this artistic expression? Her elegantly shaped short nails gracefully merged the lines between square and rounded. But it was the choice of color that truly set this manicure apart.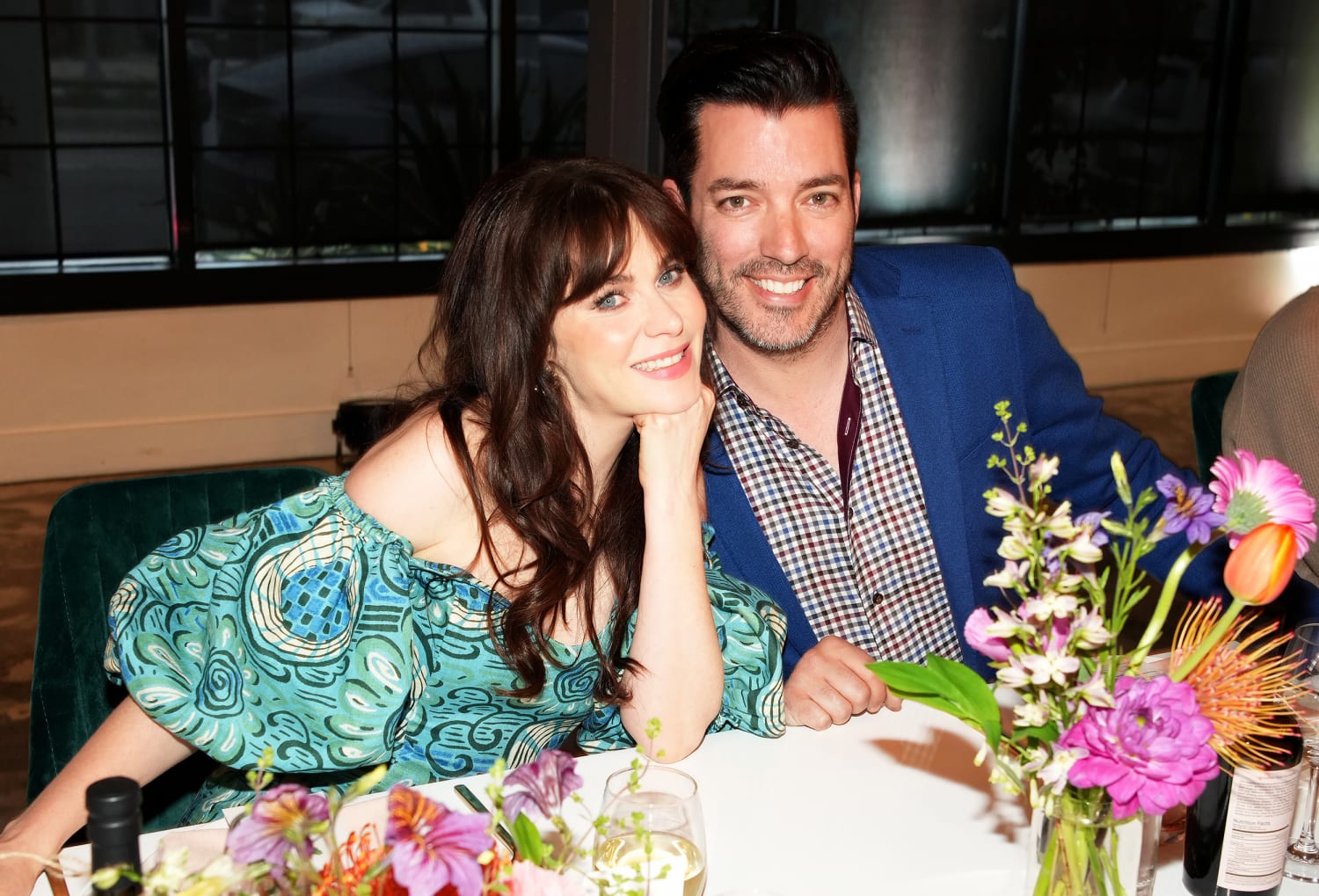 The Pink Palette
Imagine a palette that embodies the softness of baby pink and the vivacity of Barbie-pink hues. That's the stunning range Zooey Deschanel adorned her nails with. The result? A manicure that's far from ordinary, instantly elevating her style game.
On her thumb, middle, and ring fingernails, a delicate baby-pink polish reigned supreme. This shade not only whispered sophistication but also added a touch of tenderness to the overall look. On her index and pinky nails, a bolder choice emerged—a shade of pink reminiscent of the iconic Barbie doll. The juxtaposition of these two shades was a stroke of creative genius, showcasing a harmonious yet playful contrast.
Easy Elegance
What makes Zooey Deschanel's engagement manicure stand out, even more, is its accessibility. While it might appear like a creation meant for a high-end nail salon, the truth is refreshingly different. This manicure is not only striking but also incredibly easy to recreate, right in the comfort of your own home.
Unlike some intricate nail-art designs that demand a toolbox of specialized tools, this engagement manicure is achievable with the basics. All you need are the right shades of pink nail polish and a steady hand.
Nailing the Shades
Although Zooey Deschanel hasn't officially revealed the exact nail polish shades she sported, we've got a few recommendations that can help you achieve a similar fashionable flair.
For that soft and charming baby-pink shade, consider trying out Sinful Colors Nail Polish in Pink Smart or Essie Nail Polish in Fiji. These shades embody the delicate elegance that Deschanel's manicure radiates.
On the other hand, if you're craving that bold Barbie-pink hue, turn your attention to Zoya's Nail Polish in Dacey. Alternatively, OPI's Nail Lacquer in Telenovela Me About It promises to deliver that captivating vibrancy.
A Glimpse into the Future
As we admire the exquisite engagement manicure that Zooey Deschanel donned, we're left in eager anticipation of the upcoming chapter—her wedding day. One can only imagine the artistic expression that her wedding manicure will bring forth, perfectly tailored to match the spirit of the occasion. With her impeccable taste, it's safe to say that all eyes will once again be on her nails, ready to be wowed by her choice.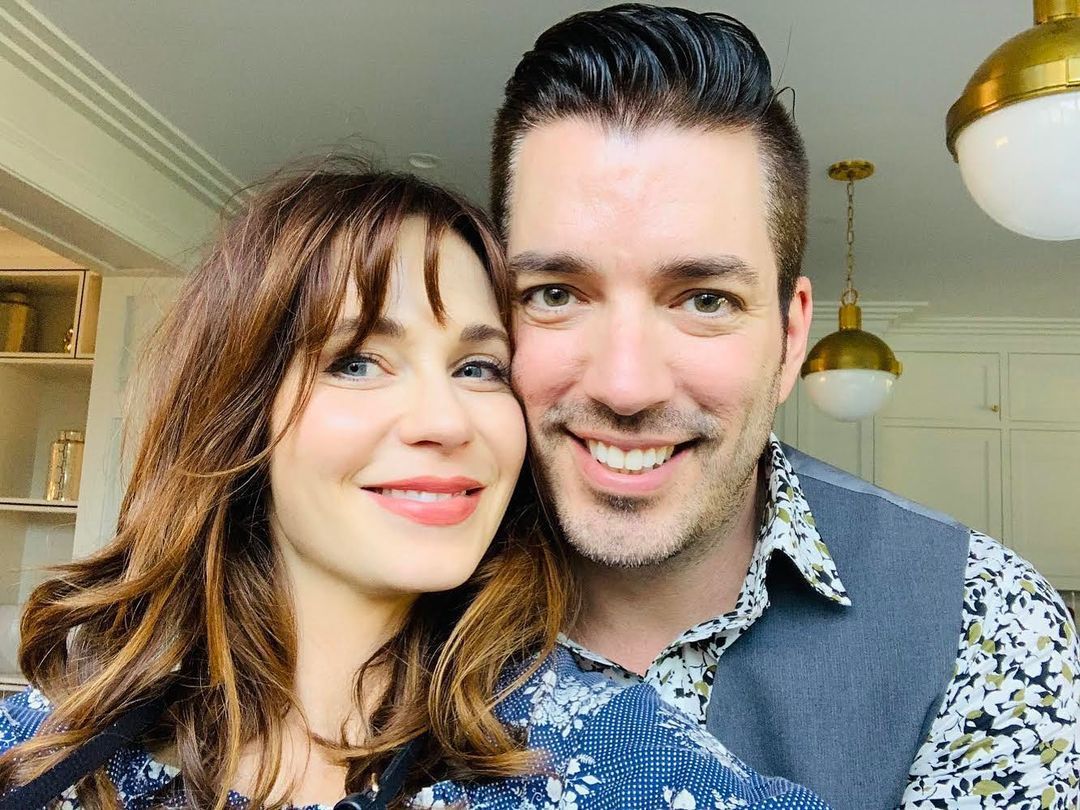 Favorite Engagement Rings: A Dazzling Delight
Speaking of engagement rings, the world of Hollywood is no stranger to jaw-dropping rocks that leave us in awe. From timeless classics to modern marvels, there's a ring for every style and personality.
One such favorite is the stunning ring adorning the finger of Duchess Meghan Markle. Prince Harry's choice, designed by himself with a trio of diamonds—one from Botswana and two from his mother's collection—speaks volumes of personal significance and love. This ring exudes an understated elegance, making it a favorite among those who appreciate the beauty of simplicity.
Another beloved engagement ring comes from the world of pop culture royalty, given by singer Justin Timberlake to actress Jessica Biel. This vintage-inspired piece features a square-cut diamond flanked by smaller round diamonds on each side. Its intricate design and nod to classic aesthetics make it a timeless treasure.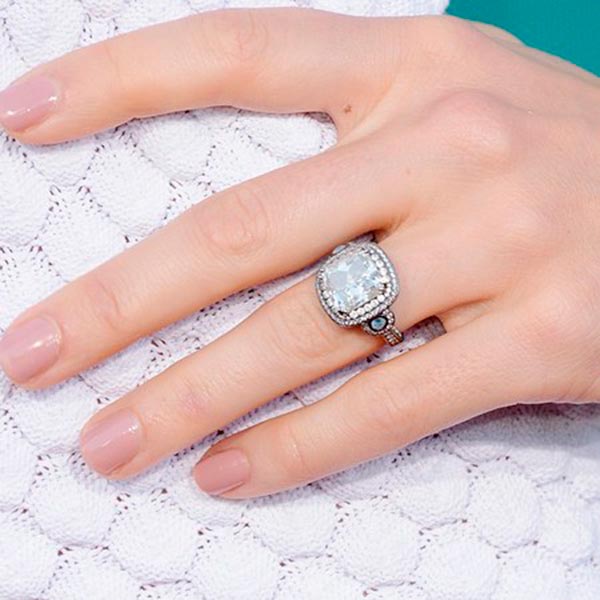 In conclusion, Zooey Deschanel's engagement manicure is not just a fleeting trend; it's an ode to the artistry of nails. It showcases that a touch of creativity and a palette of colors can transform a simple manicure into a statement of style and personality. So, whether you're gearing up for your engagement or simply want to add a splash of playfulness to your nails, take inspiration from Zooey's choice and let your nails be your canvas of self-expression.