Chances are, the term radiofrequency (RF) microneedling has reached your ears before. Maybe you're aware that its goal is to give your skin a firmer feel. Yet, what's the story behind this technique? Well, imagine a fusion of microneedling, a method that research suggests can work wonders on acne scars, pesky fine lines, and that not-so-smooth skin texture, with a touch of heat. And what's the grand purpose of this combo? Picture this: it's all about gracefully diminishing those subtle lines, enhancing the symphony of your skin tone, and even treating it to a bit of a snug sensation.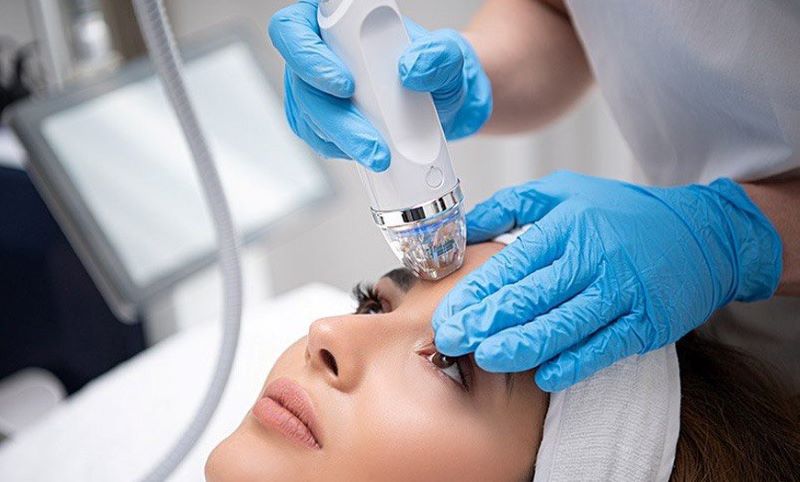 What is Radiofrequency Microneedling?
Well, as time marches on and the sun does its thing, coupled with certain lifestyle choices like smoking, our skin's collagen and elastin tend to throw in the towel. But fear not! The remedy lies in treatments like RF microneedling, which can sprinkle some youthful firmness back into our skin.
So, here's the scoop: Traditional microneedling involves the art of creating minuscule skin "ouchies" that kickstart a natural healing process, leading to a collagen production extravaganza. But wait, there's more! RF microneedling takes this wonder a step further by teaming up with radiofrequency energy. Picture this duo as the dynamic skin-rejuvenating duo, with radiofrequency playing the role of the heat conductor to the tissue below. This sizzling partnership not only cranks up the collagen factory but also throws in some extra elastin and hyaluronic acid action. And as if that weren't enough, it also works its magic to tighten up that skin, leaving you looking fabulously firm.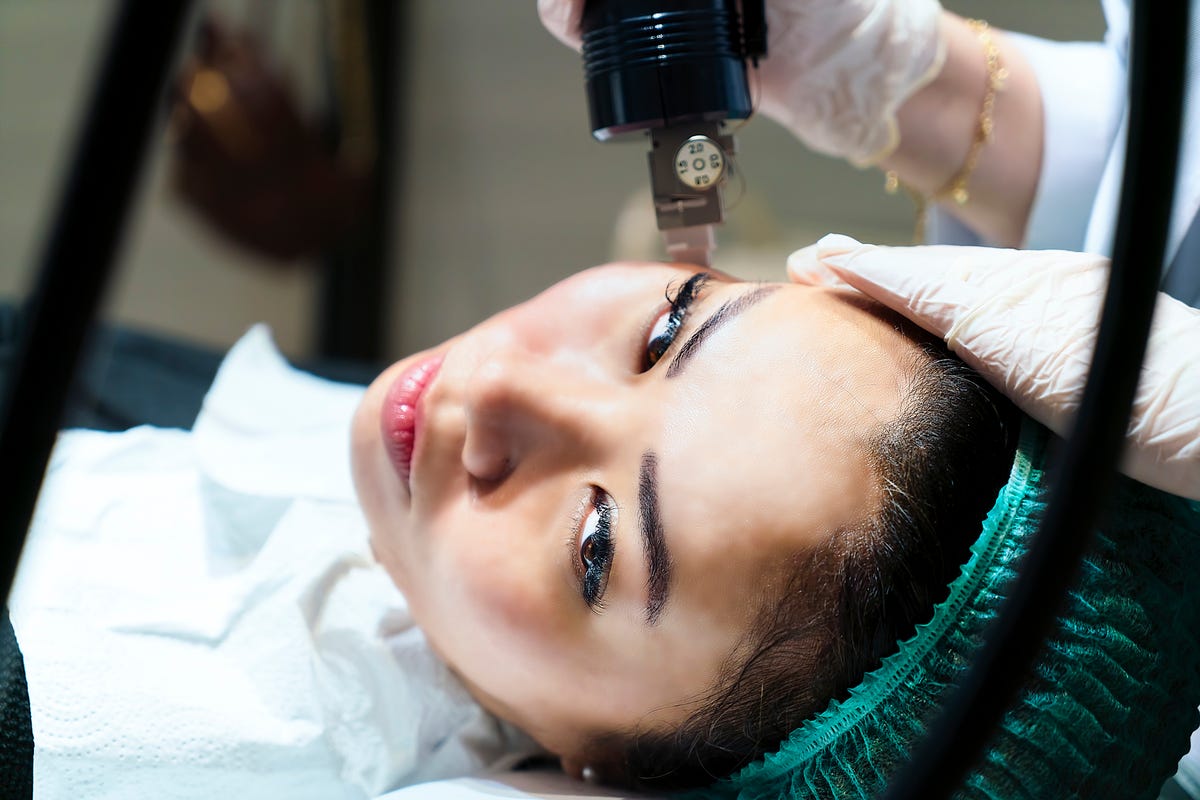 The door to RF microneedling is wide open for most adults, no matter their skin tone or type. If you're dealing with mild to moderate worries about skin tone and texture—think small sags or faint unevenness—and you're not looking for heavy-duty lasers like Fraxel, then RF microneedling is waving at you. Yet, for bigger sagging battles and intense sun scuffles, it's not the hero you're seeking.
What to Expect
The Initial Steps
To begin, the skin is thoroughly cleansed to stave off any potential infections. Subsequently, a numbing ointment is delicately spread across the skin's surface and given an hour to work its magic in alleviating discomfort. If impatience strikes and the hour-long wait isn't appealing an alternative option involves the use of a local anesthetic like lidocaine, directly injected to provide rapid relief.
The Process
Imagine a tiny RF microneedling device, roughly the size of a postage stamp, led by its commander, the applicator's head. This ingenious head employs minuscule pins to create tiny punctures on the skin's surface. Not content with just that, these needle tips also unleash radiofrequency waves through these openings, orchestrating a symphony of warmth that envelops the neighboring tissue. As time dances on, this rhythmic stamping of the applicator waltzes across the entire visage, a performance lasting approximately half an hour.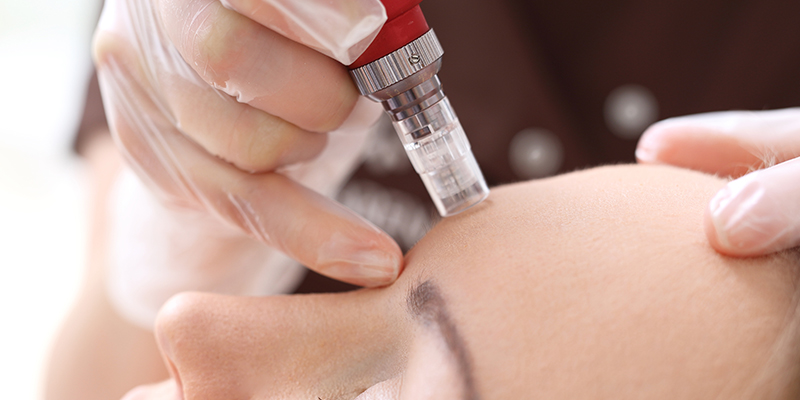 The Agony Quotient
According to the insights gathered from our discussions, RF microneedling has the potential to induce some degree of unease, even when utilizing numbing ointments. However, fear not, for a handful of comforting measures are woven into the procedure's fabric, going beyond the mere application of numbing creams.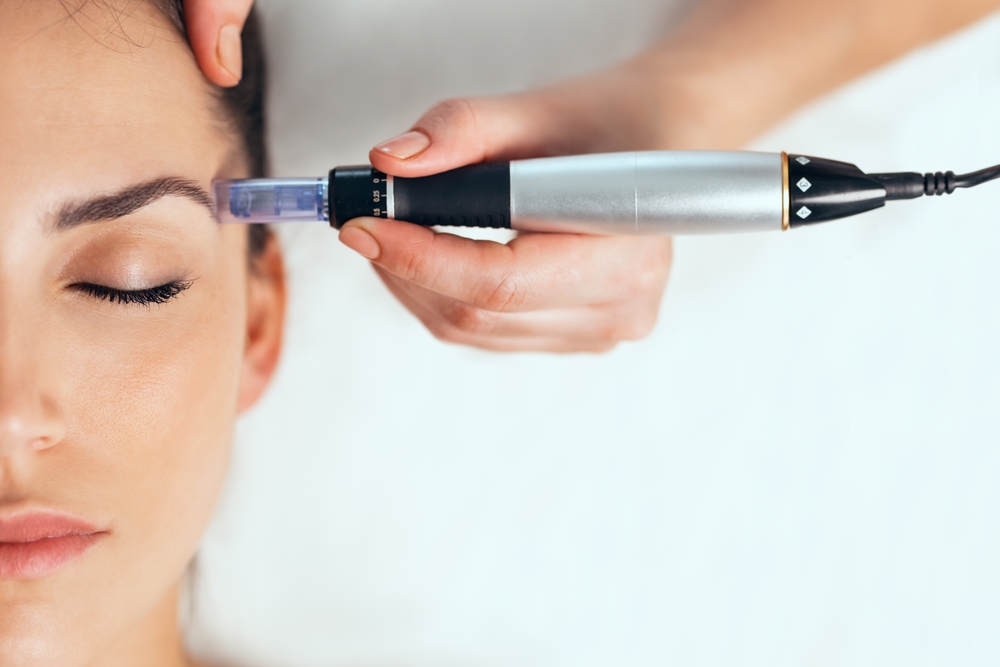 Potential Dangers
If the procedure isn't executed accurately, potential outcomes could include increased skin pigmentation and the development of scars. Moreover, there's a slight chance of loss of facial fat and the occurrence of infections. Adhering to the post-treatment instructions significantly reduces the likelihood of infection.
Regulations differ from one state to another, allowing certain aestheticians to legally conduct RF microneedling procedures. However, given the potential gravity of the associated risks, all the experts we consulted strongly recommend consulting only with certified dermatologists or plastic surgeons. These professionals possess the necessary training to address any complications that may arise.
Recuperation Process
The journey to recovery varies individually, with most individuals experiencing slight warmth and tenderness within the initial 24-48 hours. Following the treatment, you might notice a temporary redness, prompting you to consider postponing any immediate errands. The skin's agitation typically subsides within the subsequent day. There's a possibility of observing areas of minor bleeding, swelling, and bruising, which could persist for up to a week. Many individuals find themselves comfortable enough to resume work the next day, perhaps with just a touch of makeup.
During the recovery phase of RF microneedling, it's crucial to treat your skin with the utmost care since it bears tiny, open wounds. Avoid any skincare for the first 48 hours, and then you can gradually introduce gentle skin care practices for the following week. This entails the basics: cleansing, moisturizing, and sun protection. In fact, sun protection is of utmost importance. Applying SPF 30 is essential to minimize the risk of post-procedure hyperpigmentation. Vigilantly reapplying sunscreen every two hours during the initial week is particularly vital.