In a world brimming with digital distractions and fast-paced routines, couples are increasingly seeking novel ways to deepen their emotional connections. Enter recreational intimacy, a concept that marries shared outdoor adventures with strengthened bonds.
As the urban jungle draws couples away from the tranquility of nature, the allure of outdoor activities provides an enticing alternative for couples eager to break away from the monotony and rediscover each other. Thus, recreational intimacy beckons with the promise of rejuvenation and rekindled sparks, nestled within the grandeur of the great outdoors.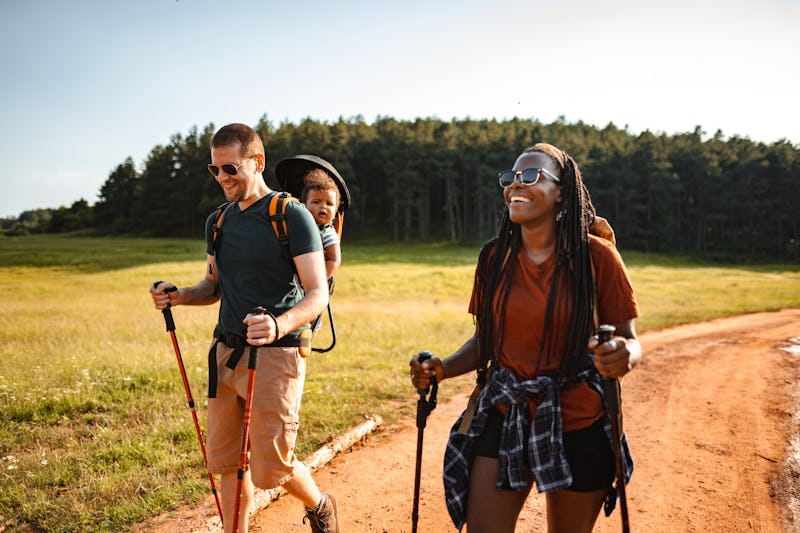 In this exploration of shared adventures and shared emotions, the bonds that tie them together flourish. Read on to find out more about recreational intimacy and how it helps rediscover love.
Defining Recreational Intimacy: A Blend of Shared Leisure and Emotional Connection
Recreational intimacy isn't solely about spending time together; it's the art of intertwining shared leisure activities with emotional closeness. It's a synergy that takes couples beyond the mundane routines of everyday life and delves into the heart of what it means to connect on a deeper level. This form of intimacy is nurtured through the exploration of outdoor pursuits that allow partners to be fully present with each other and the natural world.
The Power of Outdoor Pursuits: Quality Time, Communication, and Mutual Growth
When couples venture into the great outdoors, they're granted a reprieve from the distractions that often clutter modern relationships. The undistracted environment enables them to engage in quality time away from the pressures of work emails, social media, and screens. Engaging in activities like hiking, camping, or kayaking fosters an environment conducive to meaningful conversations and deepening understanding.
In the midst of nature's embrace, communication flows more naturally. The absence of constant notifications encourages partners to actively listen and share, leading to heartfelt exchanges that might not occur in the hustle and bustle of daily life. These experiences often reveal facets of each other that remain hidden amidst the demands of urban living, resulting in a profound sense of mutual growth.
Outdoor Activities Fostering Recreational Intimacy: A Tapestry of Connection
The great outdoors is a treasure trove of experiences that beckon couples to step outside their comfort zones and explore the depths of their connection. Recreational intimacy, the fusion of shared outdoor activities and emotional closeness, finds its canvas in a myriad of engaging pursuits. Each activity carries its own allure, providing a unique backdrop for partners to delve into new dimensions of their relationship.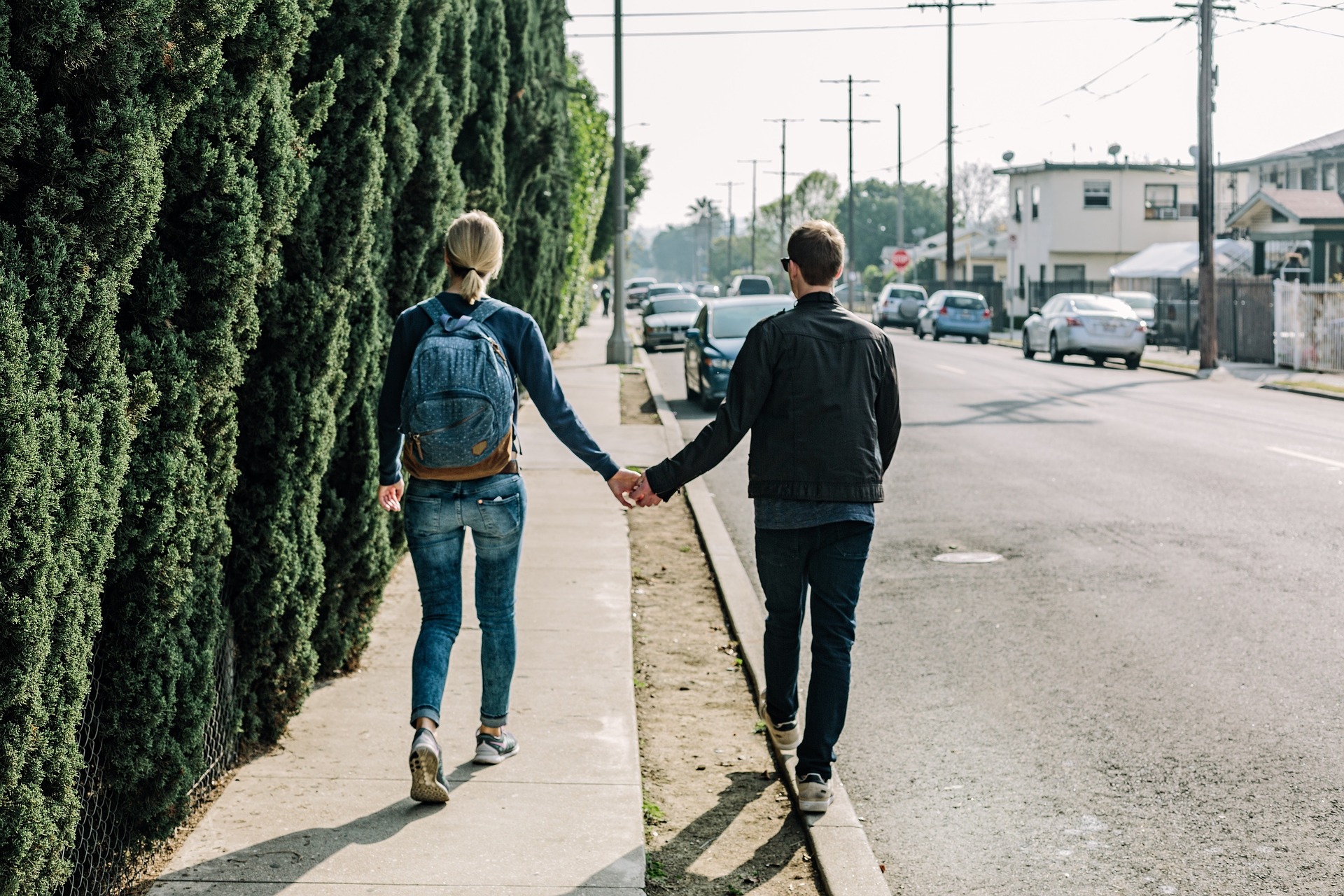 Hiking: Conquering Challenges Amidst Breathtaking Vistas
Embarking on a hiking trail is more than just a stroll in nature; it's an opportunity to conquer challenges together while relishing breathtaking landscapes. The physical exertion required for hiking strengthens bonds as partners navigate rocky paths and steep inclines. The journey itself unfolds like a metaphor for their relationship, marked by ups and downs but navigated with determination and support. The uninterrupted conversations amidst the beauty of nature invite genuine exchanges, unburdened by the distractions of everyday life.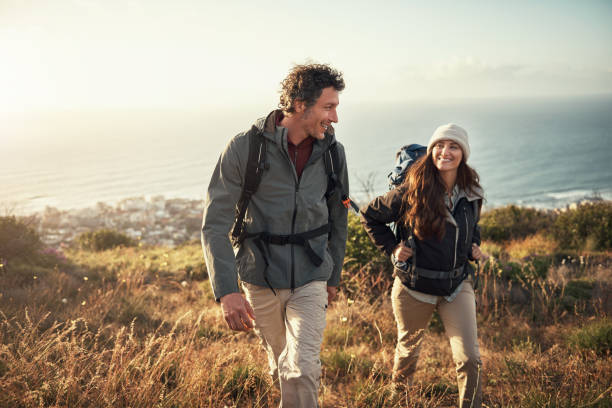 Camping: Igniting Joy Through Shared Preparation
Camping under a canopy of stars evokes a sense of wonder and nostalgia. From setting up the tent to building a campfire, every step becomes a joint endeavor that ignites joy and a sense of togetherness.
As night falls, the fireside conversations extend into the depths of the night, fostering an environment where vulnerabilities can be shared under the comforting embrace of nature. The simplicity of camping unveils the true essence of connection: stripped of material comforts, partners are left with each other's presence, sparking conversations that transcend the ordinary.
Kayaking: Serene Waters and Teamwork
Gently gliding through serene waters, kayaking fosters a unique form of intimacy. It's a testament to the beauty of teamwork as both partners synchronize their efforts to navigate the currents. Moments of tranquility and reflection are interspersed with shared laughter and conversations, creating a harmonious blend of serenity and camaraderie.
The rhythmic motion of paddling becomes a metaphor for the rhythm of their relationship—a seamless balance between individuality and partnership.
Exploring Other Avenues of Connection
Beyond hiking, camping, and kayaking, there are a plethora of activities that pave the way for recreational intimacy. A leisurely picnic in a park provides a charming backdrop for conversations and shared meals.
Attending outdoor concerts exposes couples to the joy of music in an open setting, letting their emotions dance to the rhythm of the melodies. Exploring local farmers' markets encourages partners to engage with their surroundings while discovering unique treasures together.
The Key: Finding Common Ground
The heart of recreational intimacy lies in discovering activities that resonate with both partners' interests and comfort levels. It's not solely about trying every adventure out there but selecting activities that allow for genuine connection. Whether it's strolling through a botanical garden, embarking on a photography expedition, or even engaging in a friendly game of frisbee, the shared enjoyment is what weaves a thread of intimacy through these experiences.
Conclusion
Recreational intimacy weaves a tapestry of shared experiences, emotional connection, and personal growth against the backdrop of nature. Engaging in outdoor activities grants couples the space to embrace each other without distraction, fostering open communication and deeper understanding. As couples embark on outdoor adventures that resonate with their interests and comfort levels, they open the door to a world of intimacy that is simultaneously adventurous and profoundly enriching.