Smartphones have evolved into an extension of who we are in the present digital era, acting as our assistants, social networking tools, and informational encyclopedias. Have you ever thought about what your phone's lock screen says about you, though? When examined closely, your lock screen contains subtle hints about your personality, interests, and goals. At first glance, it may only appear to be a quick way to access your smartphone or a basic background image.
Let's set out on an adventure of discovery and dig into the fascinating world of lock screens to reveal the secret histories that these screens conceal about the people who use them.
The Fan of Nature:
The pull of nature is evident to those who select a stunning view as their lock screen. The pull of nature is obvious to those who select a stunning view as their lock screen. These people discover peace and renewal in nature, whether it is a stunning mountain range, a tranquil beach at dusk, or a lush forest. They are probably free-spirited adventurers who yearn to discover and engage with the world. Their lock screen encourages individuals to leave the digital world and see the beauties of nature by serving as a reminder of the beauty that lies beyond it.
The Pet Enthusiast:
Ah, the animal enthusiasts! Their lock screens are decorated with beautiful fuzzy faces whose innocent expressions melt hearts. These people have a particular place in their hearts for their animal friends, whether it is a devoted dog, a playful cat, or a vivid aquarium teaming with colorful fish. They enjoy the unconditional love and company that their animal pals offer to their lives and are kind and nurturing people. They are reminded of the unwavering love that awaits them at home by the touching tribute to their relationship that appears on their lock screen.
The Dreamer Who Travels:
Owners of lock screens with famous landmarks, globes, or airplane wings experience wanderlust. These people aspire to experience new cultures, travel, and adventure. They are enthralled by the richness of the globe and want adventures that will extend their perspectives.
Their lock screen serves as a continual source of motivation, encouraging them to pursue their exploration fantasies and serving as a constant reminder that there is a large world out there just waiting to be explored.
The Artistic Soul:
Creative souls' lock screens are changed into expressive canvases. These people could pick a beautiful painting, a picture of an intriguing piece of art, or even a close-up of their works of art. The visual and emotional impact of art profoundly affects creative souls, who find comfort and inspiration in its presence. Their lock screen is a window into their inner creativity and a representation of their own worldview.
The Motivated Achiever:
For those who are driven to succeed, lock screens serve as a vision board for their goals. They display inspirational quotes on their displays.
They decorate their screens with motivating sayings, pictures of accomplishment, or pictures of people who have excelled in their fields. Their lock screens serve as daily reminders of their objectives and the potential that they hold, and these people have an unshakeable desire to succeed in all they do. Their lock screen serves as a source of motivation and drive, helping individuals advance on their way to success.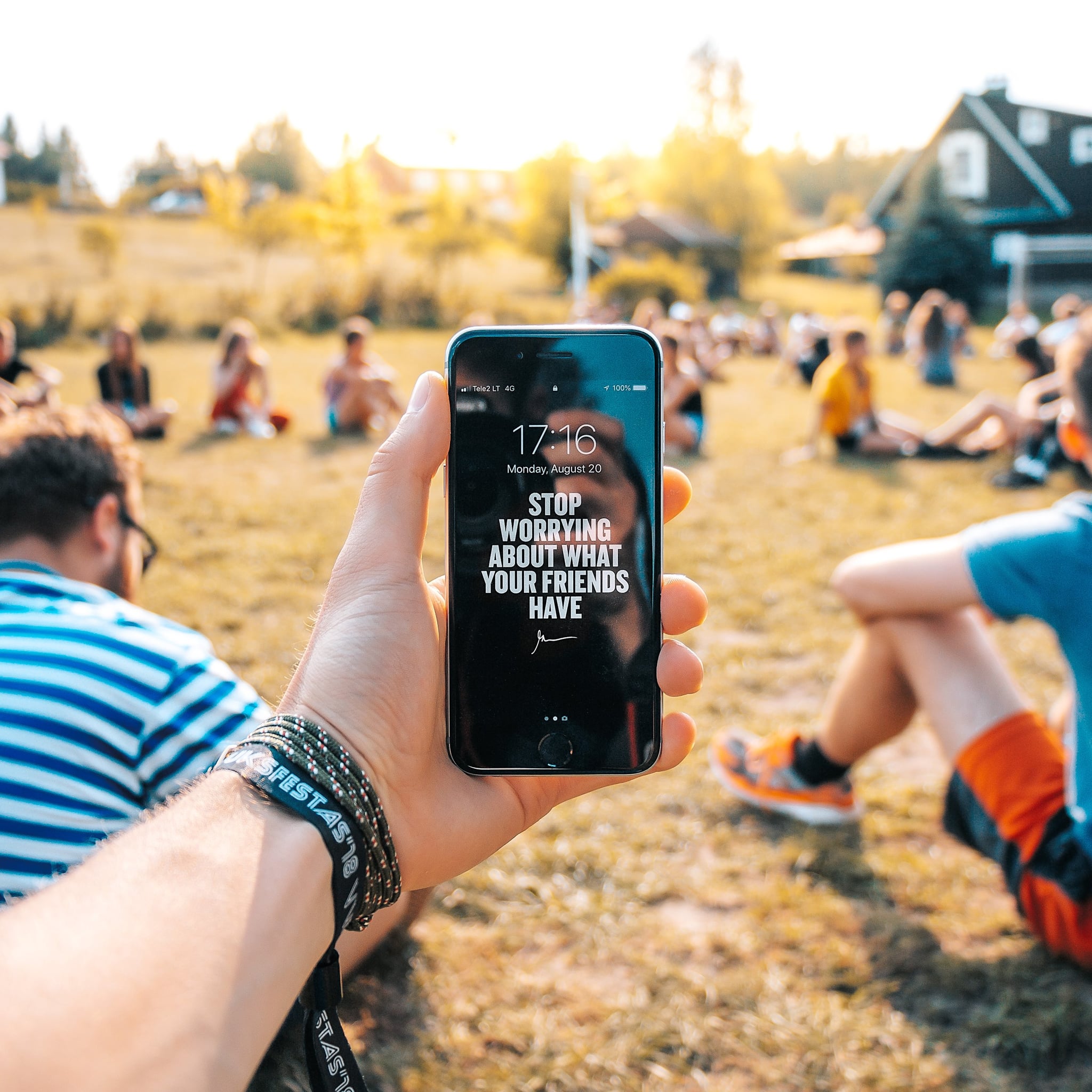 Images of Beloved Ones:
Many people use the lock screen as a special place to put a picture of a loved one, such as a spouse, kid, or close friend. These moments capture emotional ties and serve as a source of solace, affection, and inspiration. A person who values connections and treasures the memories linked with people closest to them is shown by a phone bearing a photo of a loved one.
Personal Mantras and Quotations:
Some users choose to display empowering quotations or mantras on their lock screens. These declarations provide a window into their inner selves, displaying their goals, principles, and driving forces. A person who always strives for self-improvement and finds encouragement in encouraging words will have a positive affirmation lock screen.
In conclusion, our cell phones have evolved into strong mirrors of who we are in a connected world. We learn about our personalities, hobbies, and goals by exploring the subtleties of our lock screens.
Our lock screens convey stories—stories that reveal the distinctive fabric of our lives—whether it's through the joyful wallpaper, the useful widgets that keep us organized, or the inspirational phrases that lift our spirits every day.
Consider the complex elements of your lock screen the next time you grab your phone. What mysteries does it conceal? What personality traits does it highlight? Keep in mind that your lock screen is a window into your spirit that is just waiting to be discovered, not just a way to unlock your phone.
See Also: Anxiety Triggers: How to Identify and Deal with Them