Anxiety triggers are real. They can cause sudden anxiety and panic attacks, and you might find yourself in a difficult situation. Different people experience different symptoms when they face anxiety triggers. For instance, some feel the gurgling of the stomach, some go through breathlessness, and others get chest pain. More often than not, people are sensitive to certain topics and situations. Being aware of these anxiety triggers will help you deal with the situation better. Let's dive deep into the world of anxiety triggers and decode the complicated mental health maze.
What are Anxiety Triggers?
Anxiety triggers are things or situations that can give you anxiety. If you have been in a traumatic situation in the past due to a closed room, small or closed spaces can give you anxiety. Anxiety triggers can also be apples for some, depending on their story. If you find yourself in situations where you are getting sudden anxiety attacks, there is one of the anxiety triggers around. Here are some examples of anxiety triggers that might be at the root of the problem.
1. Stress Due to Personal Life 
Professional life, career, or even finance, for that matter, can act as huge anxiety triggers. Many people have admitted to having their anxiety triggered by stress in their professional lives. If this is the case, it can get worse. Even the thought of an ongoing project or some minor incomplete work can give you attacks. You need to see a therapist and deal with it easily. It is highly plausible that the work environment you are in is toxic or that you take your professional work very personally. Find a way to deal with it nicely because it can worsen over time.
2. Unhealthy Eating Habits
It is a known fact that our bodies have a way of conveying any message. This includes telling us when it's hungry. One should have fixed times for daily meals, and these meals should not always include a lot of junk. Many people go through anxiety attacks because they eat at different times of the day or eat a lot of unhealthy food. Our mental and physical health are connected. Hence, when you do not keep yourself physically healthy, it will affect your mental health, acting as an anxiety trigger.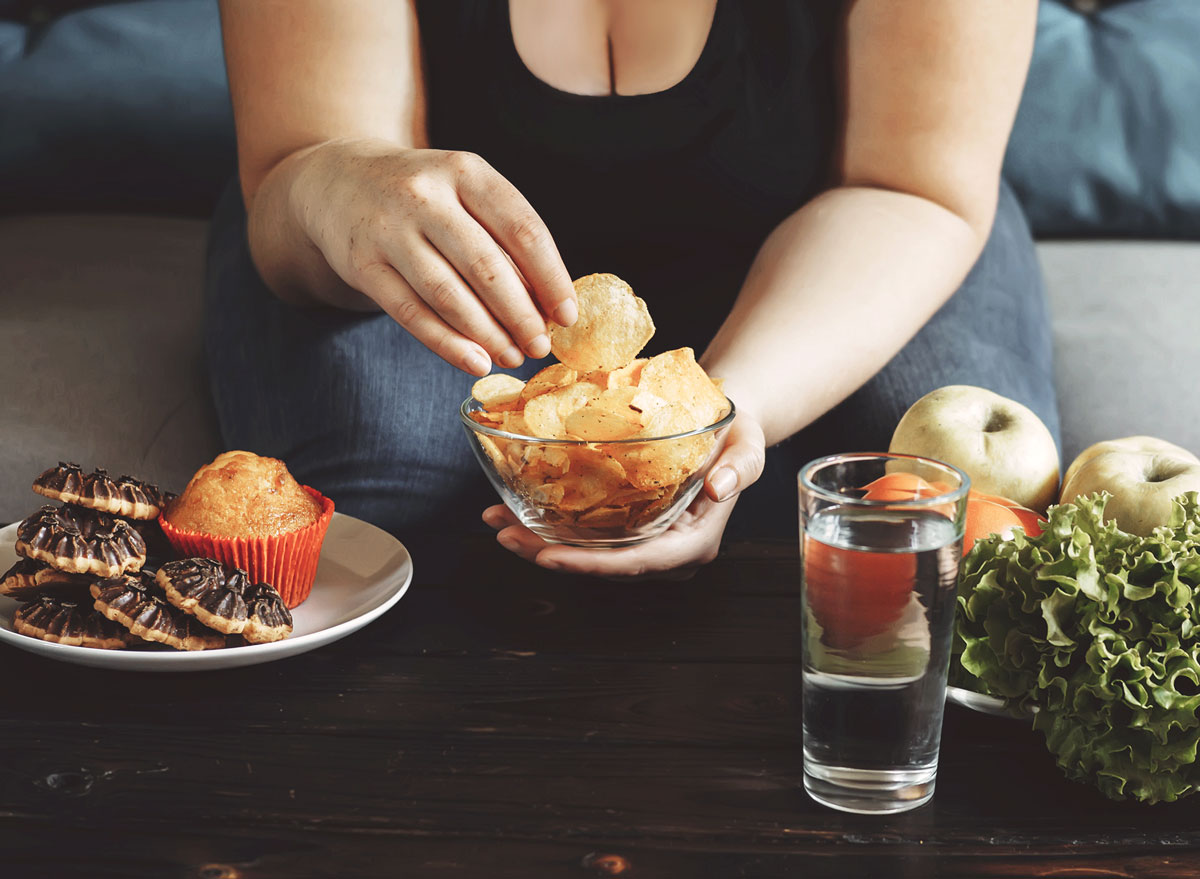 3. Too Much Caffeine 
Have a caffeine addiction? It's problematic! Whether your caffeine intake is in the form of coffee after waking up in the morning, keeping you awake at night, or just a bottle of soft drinks to keep you going, it is a problem. Caffeine, according to experts and a lot of research, acts as an anxiety trigger for many people. It does not cause sudden anxiety but puts the body in a position to become more vulnerable to anxiety and panic attacks. Hence, taking caffeine is not a bad thing, but one should know how much is good or bad for them.
4. Medications 
Medications are meant to cure you. We know that many medicines can have side effects. What we skip over is the fact that these side effects can affect mental health as well. An example of such medication is the day-after or birth control pill. This pill messes up your hormones, causing anxiety. There are other similar medications that can trigger your anxiety. Hence, it is important to know the side effects of the medicines you are prescribed. Apart from this, if you are already taking medicines that have this effect on you, you can ask your doctor to give you an alternative to that medicine.
5. Socializing and Stage Fear
This is one of the most common anxiety triggers among introverts and even ambiverts. Talking to people outside of their circle or getting on calls can take a toll on their mental health. Apart from this, public appearances can be difficult for them as well. It includes a stage appearance for a performance, just anchoring, or even receiving a prize. Basically, being noticed by people gives them anxiety. Have you ever been in a group of people sitting comfortably in a room? And then you have to get up to throw something in the trash can. You think many times before actually going to the trash and think of the possible ways you can embarrass yourself. This is a sign of anxiety because of socializing and stage fright. There are ways you can work on it, and you can take the help of a professional in doing so.
Anxiety can be bad. But there is always a way to deal with it and work on yourself. All you need to do is find ways that will help you not only temporarily but permanently. You can always get expert help. Listening to music and taking long showers are also temporary solutions. Look for permanent solutions.
See Also: 5 Biggest Ways People Waste Their Money