"The wrong shoe theory" is spreading across TikTok like wildfire! Embraced by influential figures like Kendall Jenner, this captivating concept is amassing a growing community of enthusiasts. Yet the burning question remains: what exactly does it entail?
What is it?
Embrace the power of a clever twist: the concept is straightforward yet remarkably impactful. Once you've meticulously assembled your ensemble, you complete it with a shoe style that traditionally defies expectations. The notion of "wrong" shoes typically arises from their divergence in style from the rest of the outfit, yet therein lies their charm. It's the association of strength and delicacy, refinement and ease, playfulness and boldness, structure and fluidity, that injects depth and distinctiveness, setting these looks apart.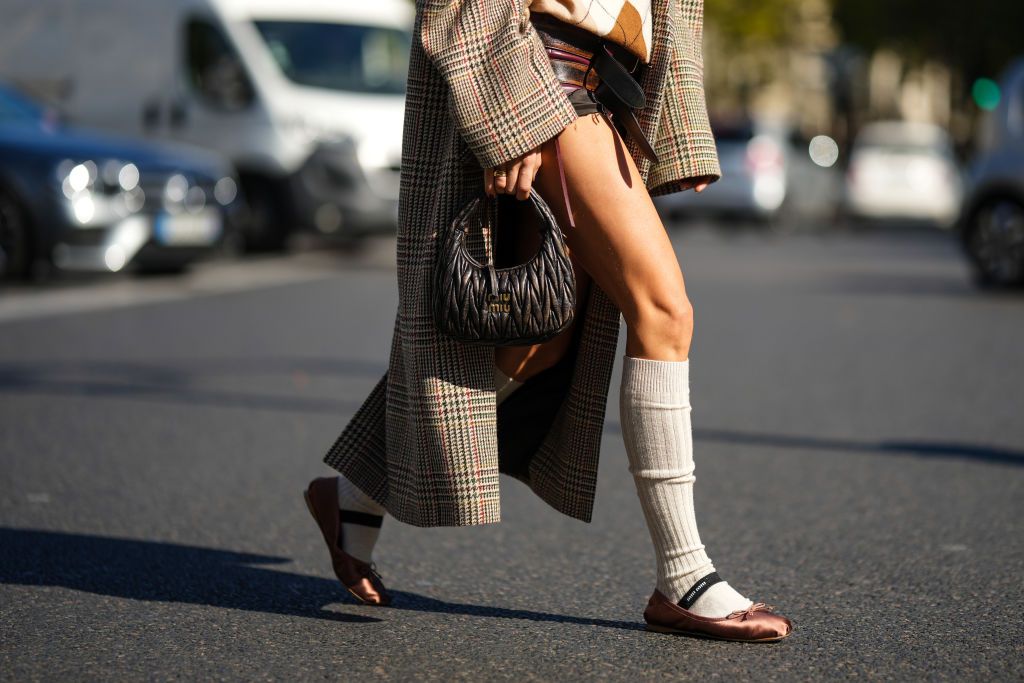 You may have encountered this approach before, perhaps without realizing its designated label—think tailored trousers paired with sun-kissed sandals, a flowing skirt with chunky boots, or loose-fitting jeans accompanied by dainty ballet flats. Now that it has a name, the entire concept becomes easier to identify and, consequently, replicate in our personal wardrobes. The beauty of mixing styles through shoes is that they enhance rather than detract from the overall outfit. While adding a leather jacket to a breezy summer dress undoubtedly adds intrigue, it also conceals parts of the dress, whereas shoes have the ability to reveal and elevate the ensemble in their own distinctive way.
How Did the Trend Start?
The concept gained momentum when Allison Bornstein, a popular TikToker and fashion expert, shared an enlightening video illustrating how the technique can elevate an ensemble, making it uniquely individual, captivating, and well-coordinated. In this widely circulated clip, which has garnered a staggering 27 million views, Bornstein delves into deliberately selecting footwear as a means of self-expression rather than simply choosing for practicality's sake.
How to Ace the Trend?
Imagine this: You opt for a splendid pair of sneakers, embracing their functional and cosy allure. Here's the intriguing twist: your ensemble need not conform to the relaxed and sporty essence of those sneakers.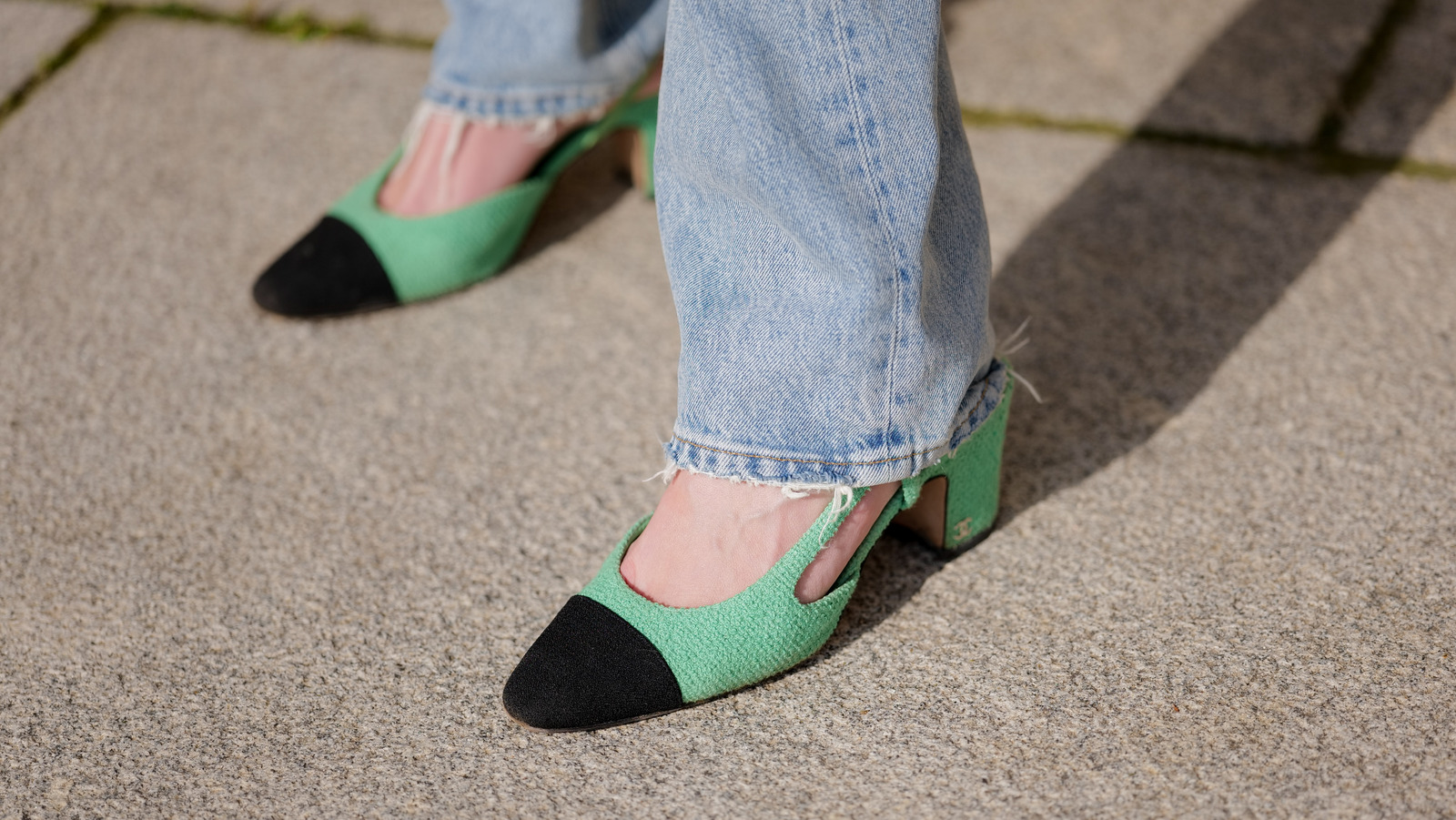 Picture this: you flawlessly match the sneakers with a graceful dress or an elegant maxi skirt, just like Bornstein showcased on TikTok. Voila! Suddenly, your choice of footwear exudes a deliberate and chic style statement, all the while serving its functional purpose.
A Celeb-Favourite
Kendall Jenner
As we speak, the idea is garnering followers, much to the delight of influential figures like Kendall Jenner. Kendall Jenner, the fashion-forward individual she is, embraces the art of combining sleek trousers with stylish flip-flops.
 Elle Fanning
An instance of this can be seen when you pair up a stylish pair of trousers with a set of flip-flops, a combination that Elle Fanning confidently rocked in Cannes not long ago. According to Bornstein, this unconventional match-up brings together the relaxed and carefree vibe of flip-flops with the sophisticated touch of tailored trousers. While trousers exude elegance with a traditional heel or loafer, incorporating flip-flops introduces a refreshing twist to your outfit, preventing it from appearing too ordinary or monotonous. It's a simple and risk-free technique to experiment with, adding a dash of creativity to your style.
Katie Holmes
In a delightful twist of fashion audacity, Katie Holmes graced the red carpet adorned in a mesmerizing, floor-skimming crochet gown, effortlessly paired with her elegant Miu Miu ballet flats. Her unconventional selection pleasantly surprised onlookers, as the anticipated path of stiletto-clad grace was gracefully bypassed.
Additional famous individuals who adhere to the misguided-footwear notion include the Olsen twins, who frequently enhance an outfit by incorporating unconventional shoes. Bornstein remarks, "While donning The Row, renowned for its minimalistic and sophisticated style, I truly admire their ability to infuse it with a sense of familiarity by introducing sandals, sneakers, or slippers, lending it their distinct lived-in touch."
Try the Magic of the "Wrong-Shoe Theory" with Imaginative Outfit Inspirations:
Floaty Skirt + Sporty Sneakers
For a lot of people, adopting airy fashion trends might come across as excessively whimsical. Fortunately, the perfect footwear, such as athletic sneakers, can balance this aesthetic.
Smart Tailoring + Relaxed Sandals
When it comes to customizing your outfit, we frequently opt for sophisticated loafers to complement the polished ensemble. However, to infuse a touch of uniqueness, elegant sandals can be equally impactful, particularly when aiming for a more relaxed and casual approach to styling your tailored attire.
Slinky Dress + Retro Sneakers
The theory of mismatched footwear not only adds an element of fascination but also grants you the freedom to fashion specific items for different events. Consider this elegant satin slip dress, typically saved for extraordinary moments. When paired with vintage sneakers, it transforms into the perfect ensemble for a casual daytime affair.
Lace Skirt + Chunky Boots
At this point, you've grasped the essence. The key is to blend different aesthetics, finding harmony between delicate and rugged elements. Here, the intricate lace embellishments are juxtaposed with robust, chunky boots, adding a touch of toughness.
See Also: 7 Best Fashion Podcasts to Spruce Up Your Free Time