Whoever is a make-up lover and has a lot of knowledge about the same must know that the eyes can change the whole look of a person. Eye makeup, if done right, holds the ability to change your entire look, vibe, and persona and give you a fresh outlook. But if not done properly, it can wreak havoc. The right kind of makeup applied in the right way that looks pleasing to the viewer's eyes ensures that you have had a great job done on your eyes. Eyeshadow is one of the best products to create different types of looks. But does it mean that every eye shadow colour will suit every type of skin tone? Well, the answer to this is a clear-cut no. Not every colour is meant to suit every skin tone. Hence, check out the article below to find out the best and worst eyeshadow colours for all skin tones:
For Light or Fair Skin Tones:
Less is more when it comes to eyeshadow colours for light skin tones. Light colours of pigment can make a big impact, so always choose soft colours, such as taupe, champagne, or soft plum.
Avoid highly pigmented or very dark colours because these can look stark and overwhelming, and when contouring your eyes, you'll want to choose something that is only a few shades darker than your skin colour, not something that sits like a total out-of-this-world shade.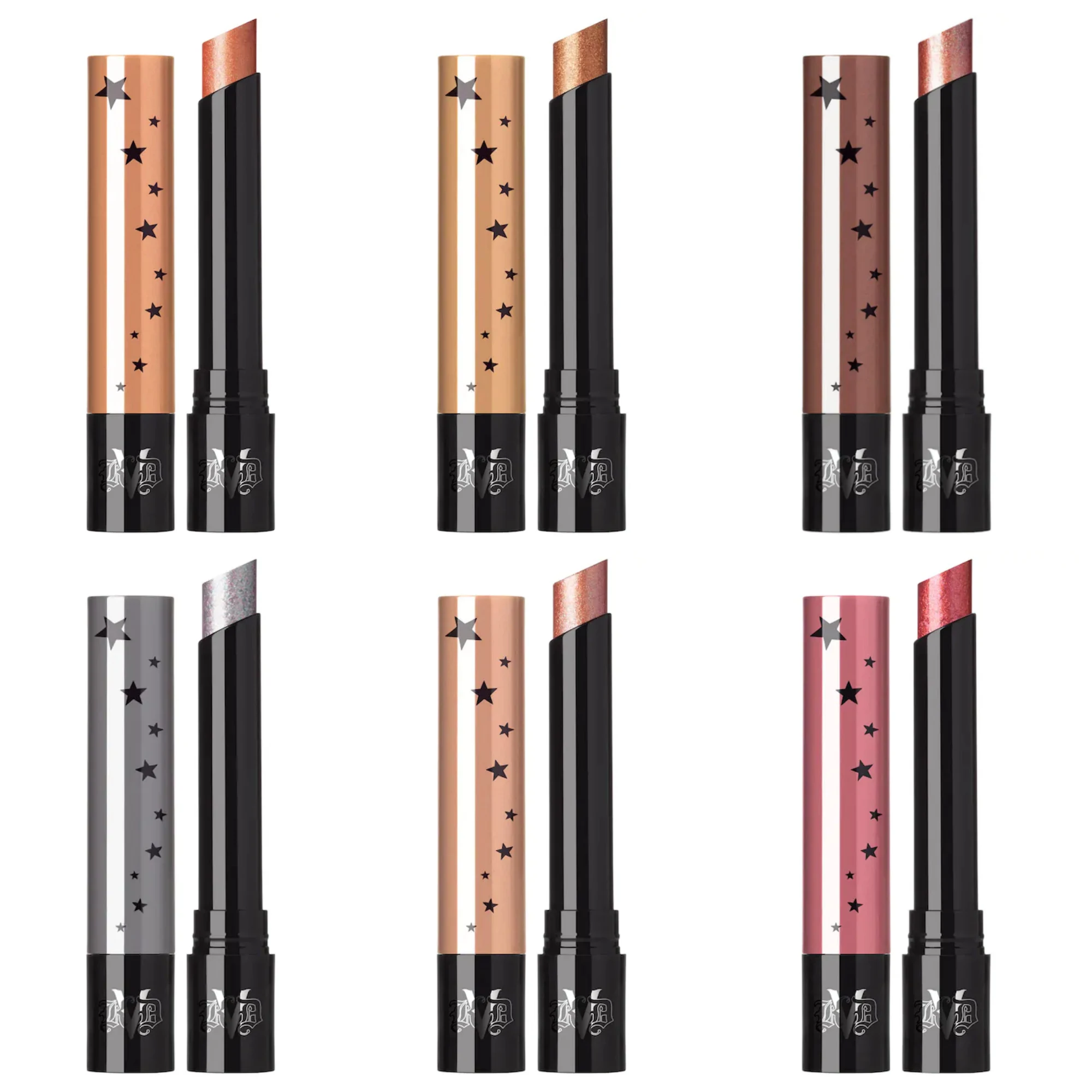 You might also want to avoid using reds and pinks that make you look exhausted and grey hues, which are capable of giving a bruise-like finish. Tints, tones, and shades of beige are a great palette to choose from if you wish to highlight your eyes. And ivory, bone, and eggshell shades are also great for giving the bone area below the eyebrows a good lift. KVD Beauty Dazzle Long Wear Eyeshadow Stick in Hail Surge is a good eyeshadow for you if you have fair skin. It eliminates the need for an eyeshadow primer and can be used solely without coating more layers.
For Medium or Honey Skin Tones:
If you're someone with a medium or honey skin type, consider yourself the luckiest when it comes to using eyeshadow colours because almost all the colours go well with this skin tone. But if we still discuss what colours would suit your skin tone in general, then those will be metallics and warm and illuminating shades of any colour. Rose gold is especially great on the lids. Why? Because it can be worn during the day and then dressed up with dark eyeliner or a stronger lip at night. As already stated, there aren't many colours that you need to avoid, but be cautious when using matte brown and mauve since these colours will certainly give a washed-out effect. And if you're contouring, then incorporate a bronze shade that is a bit darker than your skin tone for the best results. Covergirl's Clean Color Eyeshadows with a vegan formula (yeah, you heard that right) in the Golden Toffee shade are a must-have.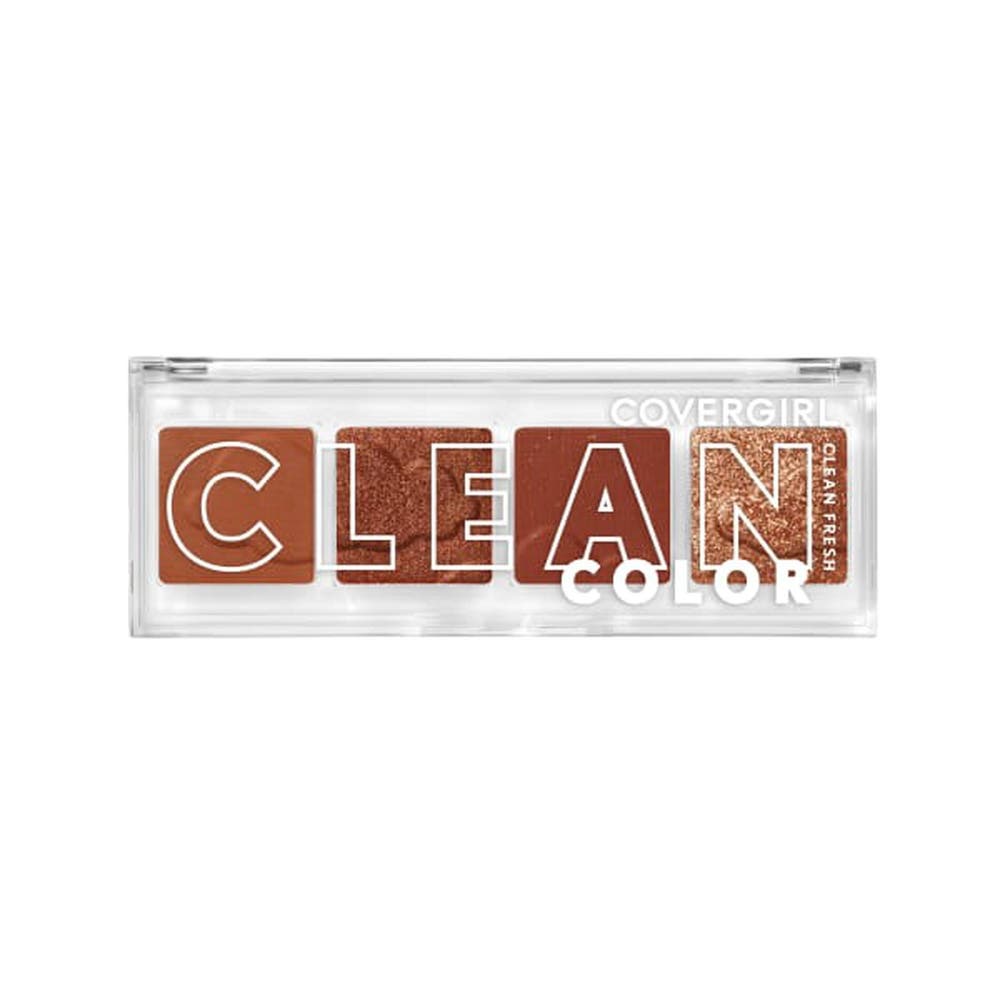 For the Dark Skin Tones:
When it comes to emphasizing deep and dark skin tones, it's best to go with shades that pop. "Don't be afraid to create contrast. Choose eyeshadows that mimic the way your skin glows on your cheekbones on a sunny day," Sotomayor suggests. "I also like adding a 24-karat gold or copper shade to the lids and using a dark espresso, plum, or black eyeshadow to smudge out the liner for higher impact."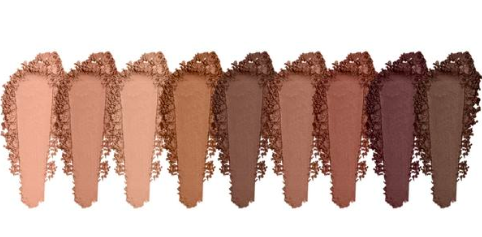 Cool and vibrant shades, especially in the cool range of colours, that is, green and blue, look really flattering, but if you wish to go for a look that is rather neutral, then you could use copper, bronze, and even autumnal shades to create the desired look. The colours that you need to avoid are ashy or white tones since they may appear dull on you. The Mented Everyday Shadow Palette has all the essentials that you could possibly need in an eyeshadow as well as some duplicate shades, so you never run out of the basics in your palette.
Part of what makes makeup (particularly eyeshadows and lipsticks) so fun is experimenting with new products and colours. There are no hard and fast rules, and you can let your creativity flow in whichever direction you like. Yet it is important to have a good idea of aesthetics because if you do not know what would complement what type of person, then the final outcome could be a big disaster. So it's better to know what suits who before haphazardly getting into it and doing something absolutely bizarre.
See Also: 6 Best Eyeshadow Primers of 2023