The eyes, Chico, they never lie!
Ahaa, don't mind me being dramatic, please.
But for real, the eyes' ability to captivate and mesmerize, to control and soften the viewer and the entire galaxy that resides in them, makes them one of the most noticeable features of the human face, or, say, even the human body. So, your eye game needs to be strong to make this beautiful feature even prettier than it already is. And eyeshadow is a very important part of eye makeup. But having a good base for the eyeshadow is equally important to the proper blending of the product. And for this, you will need some eyeshadow primer. This single product will ensure your eyeshadow stays vibrant and crease-free and lasts through your night of sweaty dancing. Hence, below are some of the best eyeshadow primers of 2023 for you to go on and surprise everyone with those glorious eyes of yours!
1. NARS Smudge Proof Base Eyeshadow Base:
NARS' Smudge Proof Base Eyeshadow Base is always sold out, so if you can find this in stock, you better snatch it up. This particular primer has a thin, balm-like consistency that is incredibly easy to blend out, which is one of the most important qualities to look for in a primer. It also perfectly smooths down the delicate eye area to ensure you have a flawless base for shadows. Once this primer starts feeling a tad bit tacky, that's when you'll want to start applying your eyeshadow to ensure a lasting look. On the upside, this shadow lasts long, makes the eyeshadow more vibrant, and is even dermatologist and ophthalmologist approved. But on the downside, it has a long applicator, and it dries pretty fast. The product overall is a pretty good one to use.
2. MAC Pro Longwear Paint Pot:
When a little more than usual coverage is required in the eyes, that's when you turn to use these pots that work as a primer-and-shadow-in-one and come recommended by Disco if you're going for a more dramatic look. MAC, being known for its amazing make-up products, has this amazing paint pot that is easily blendable, crease-free, lasts a long time and provides really good coverage. And a plus point is that it is even dermatologist- and opthalmologist-tested and approved. The only limitation is that it has a limited number of shades. I mean? The product is a big YES! You should get it for those bold and dramatic eyes.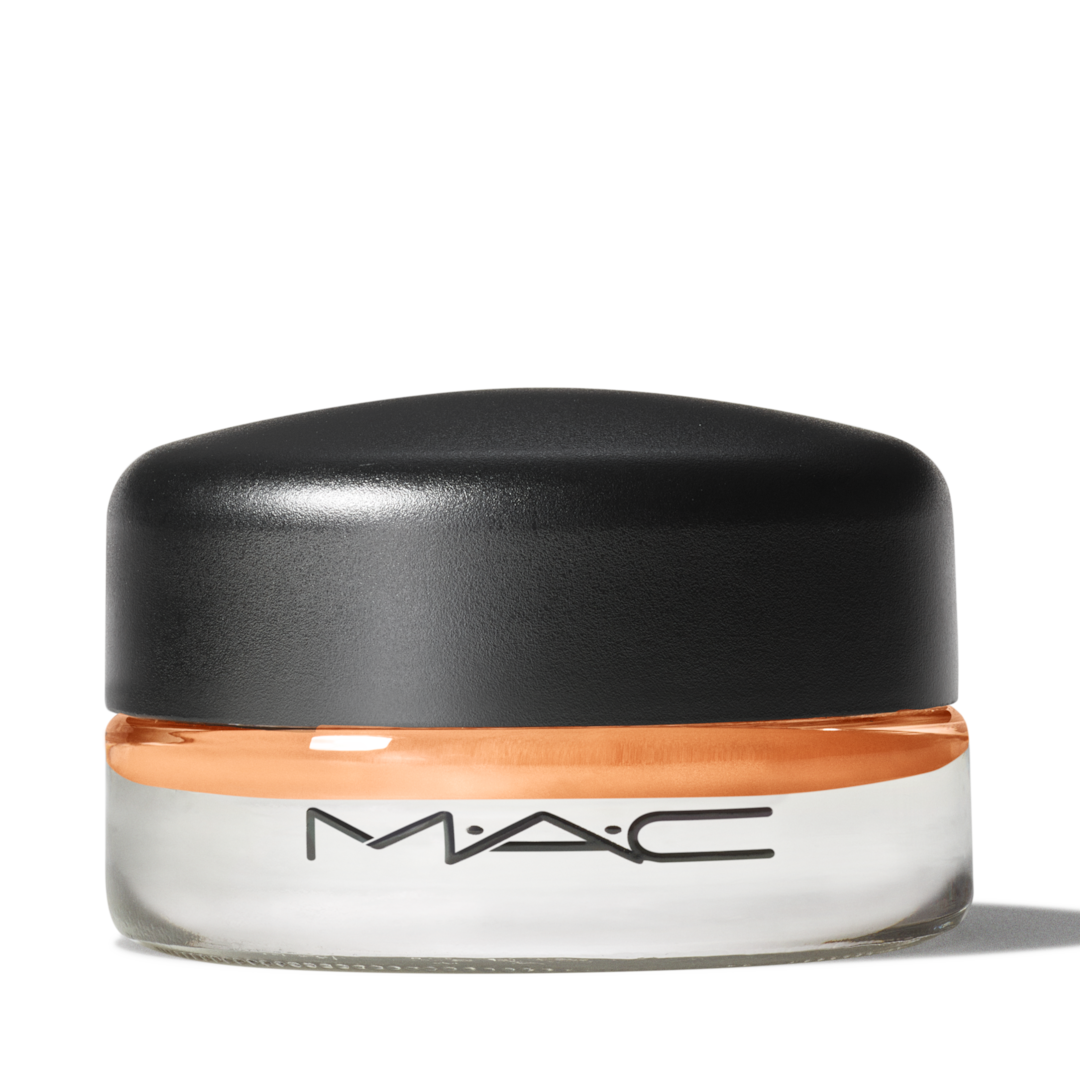 3. Rare Beauty Weightless Eyeshadow Primer:
Just like the perfect Miss Gomez, her Rare Beauty Weightless Eyeshadow Primer is perfect. If you happen to have a bit of hyperpigmentation around your eyes, Rare Beauty's primer is just the product that you need. This primer has a peachy tint, which helps to cover up any discolouration and provides an extra brightening effect. Another big draw for this primer is its consistency. It has an ultra-smooth texture that moisturizes the skin but dries a bit powdery to give shadows something to stick to. Such perfect qualities in one product? How could you not want to have it?
4. Urban Decay Original Eyeshadow Primer Potion:
The Urban Decay Original Eyeshadow Primer Potion is just as popular as its 24/7 eyeliner. This is one of the best eyeshadow primers out there that stays on for a long period and blends well without creating creases. This product also has a vegan formula. Isn't that great for all you people who try to use cruelty-free products in every way possible? Given the many qualities that it has, I'd suggest that you use this product for eyes that catch everyone's attention as you walk into the room.
5. Milani Eyeshadow Primer:
Milani's eyeshadow primer is one that you will not be able to get enough of. Not only will this primer make your colours pop like you've got the best eye makeup in the world, but it always works to ensure your look won't budge or fade throughout the day. Plus, it smooths down your eyelid for an even application. Its consistency is a bit on the thicker side, so all you need is a dab. At just $10, this one is worth picking up on your next run to the drugstore. So you should certainly consider this product if you're looking for something that works super smoothly and is also within your budget.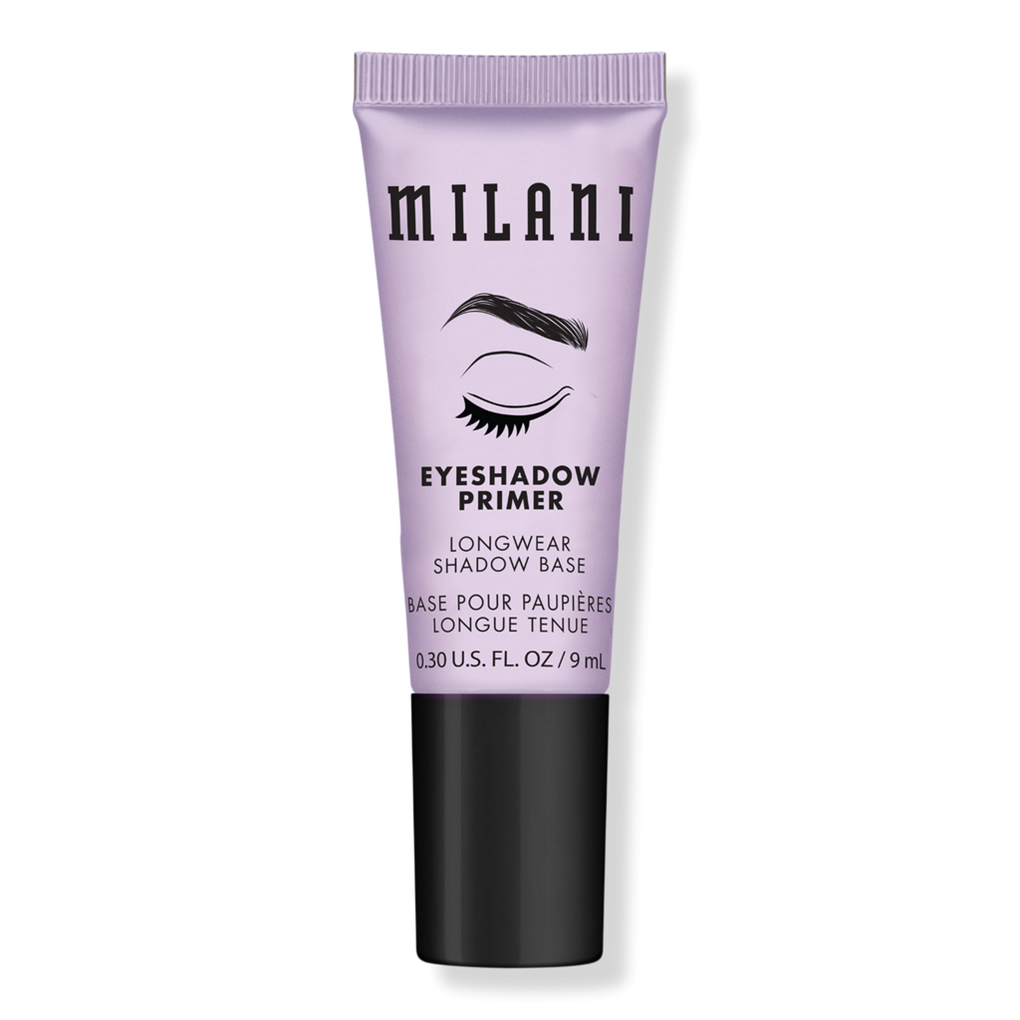 6. Fenty Beauty Pro Filt'r Amplifying Eye Primer:
Fenty's Pro Filt'r Amplifying Eye Primer is a great pick if you want a lightweight formula. Whether you go with one layer or several to add more coverage, this primer applies smoothly and feels weightless on the lids. While it may look light pink in the tube, it dries down extra-matte and is clear to suit any skin tone. Reviewers say it's especially great for oily lids as it doesn't crease. This one is yet again really good.