In a world of fast fashion and ever-changing trends, the concept of minimalist fashion has become increasingly popular. As we become more aware of the environmental impact of our clothing choices and seek more sustainable and conscious ways of living, minimalist fashion has emerged as a timeless and sustainable alternative. With its focus on quality over quantity, simple and elegant designs, and versatility, minimalist fashion has much to offer anyone looking to create a stylish and sustainable wardrobe that stands the test of time. In this article, we'll explore all about minimalist fashion, from tips and tricks to reasons why you must embrace it in your wardrobe today.
5 Compelling Reasons to Embrace Minimalist Fashion
In recent years, minimalist fashion has become increasingly popular among people of all ages and backgrounds. This style of fashion focuses on simple, clean lines, neutral colors, and high-quality materials. If you're not yet convinced to embrace this trend, here are five reasons why you must go for minimalist fashion:
Timeless Style
Minimalist fashion offers a timeless style that is both classic and elegant, making it a smart investment for your wardrobe. Unlike trendy or faddish clothing, minimalistic pieces are designed to withstand the test of time, ensuring that you can wear them season after season. This longevity makes minimalistic clothing a sustainable and eco-friendly choice, as you won't have to constantly replace it with new items. By choosing high-quality, well-made pieces that feature clean lines and simple designs, you can create a wardrobe that is both versatile and enduring.
Versatile Pieces
Another reason to go for minimalist fashion is the versatility of the pieces. Minimalist clothing is often designed to be mixed and matched, creating a variety of outfits with just a few key items. You can easily dress up or dress down a minimalist outfit by pairing it with different accessories, shoes, or jackets.
Sustainable Fashion
In today's world, sustainable fashion is gaining popularity as more people become aware of the impact of fast fashion on the environment. Minimalist fashion, in particular, is a sustainable choice because it prioritizes quality over quantity. Minimalist pieces are crafted from durable, high-quality materials that are designed to last for years, reducing the need for frequent replacements. Furthermore, many minimalist brands employ eco-friendly materials and production methods to minimize their environmental impact. By choosing minimalist fashion, you can build a wardrobe that not only looks great but also aligns with your values of sustainability and responsible consumption.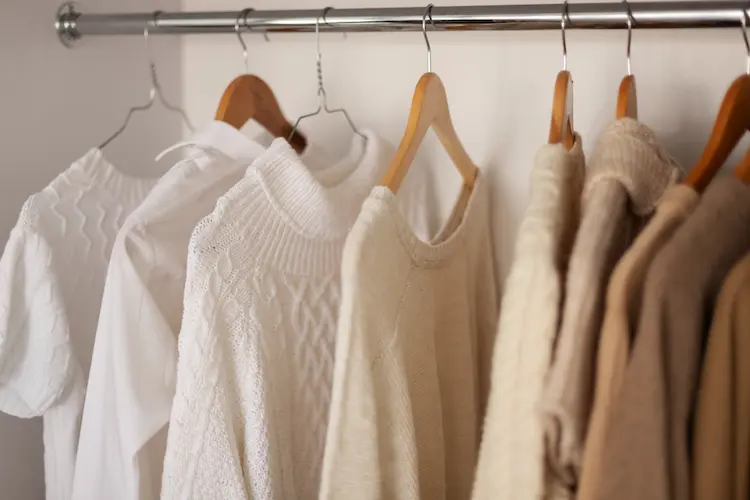 Comfortable Clothing
Minimalist fashion is often designed with comfort in mind. The simple, streamlined designs are often less restrictive and allow for greater freedom of movement. The high-quality materials used in minimalistic clothing also tend to be softer and more breathable, making them more comfortable to wear.
Time and Money Saver
Creating a minimalist wardrobe can be a smart financial and time-saving decision. With fewer clothing items to choose from, you'll spend less time deciding what to wear each day, freeing up valuable time for other activities. Additionally, minimalistic pieces are designed to be versatile and timeless, meaning you won't have to replace your wardrobe with each passing trend. This results in significant long-term cost savings, as you won't have to constantly purchase new clothes to keep up with the latest fashion trends. By investing in quality, classic pieces, you can create a wardrobe that is both stylish and cost-effective.
Mastering the Art of Minimalist Fashion: Tips for Creating a Sleek and Sustainable Wardrobe
While there are certainly many reasons to go for minimalist fashion, one of the key benefits is the ability to express your personal style without the need for excessive accessories or elaborate outfits. By simplifying your wardrobe and focusing on a few high-quality pieces, you can create a signature look that is uniquely yours.
One of the key advantages of minimalist fashion is its ability to endure beyond seasons and trends. While other styles may come and go, minimalistic pieces remain a constant, providing a reliable foundation for your wardrobe that can be easily adapted to suit any occasion or setting. The versatility of minimalistic clothing is unmatched, allowing you to create a range of different looks by layering, accessorizing, and combining different pieces. Whether you're dressing up for a formal event, dressing down for a casual weekend outing, or seeking something in-between, minimalistic clothing can be effortlessly dressed up or down to meet your needs. This versatility makes minimalistic fashion an excellent choice for individuals looking for a wardrobe that is both practical and stylish.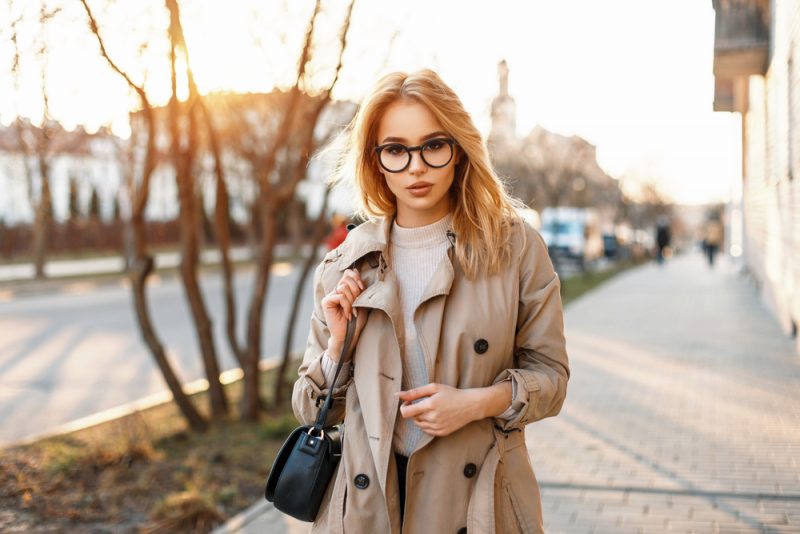 In addition to its versatility and sustainability, minimalist fashion is also a great option for those who want to make a positive impact on the world around them. Many minimalist brands are committed to ethical and fair trade practices, ensuring that their products are produced in a way that is both environmentally responsible and socially just.
Minimalist fashion can help you cultivate a greater sense of mindfulness and intentionality in your daily life. By prioritizing quality over quantity, you can learn to appreciate the beauty and value of simplicity, leading to a more intentional and mindful approach to fashion and consumption. With fewer pieces in your wardrobe, you'll be able to appreciate each item for its unique design and craftsmanship rather than simply treating them as disposable commodities. This can lead to a more fulfilling relationship with your clothes and a greater sense of personal satisfaction and contentment. Additionally, by reducing your consumption and embracing minimalistic fashion, you can contribute to a more sustainable and responsible approach to fashion that benefits both you and the environment.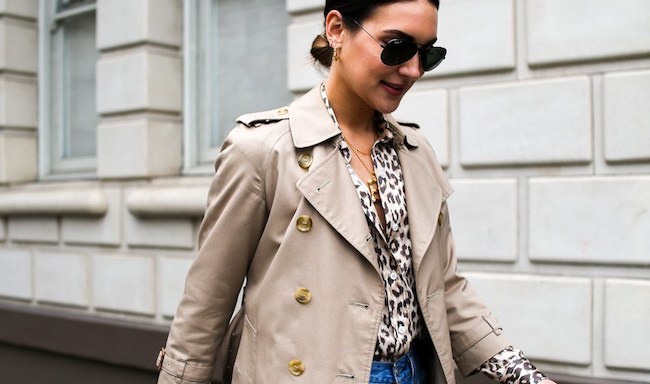 So if you're looking for a way to simplify your wardrobe, express your personal style, and make a positive impact on the world, then minimalist fashion is definitely worth considering.
Minimalist Fashion Tips: How to Create a Chic and Timeless Look That Never Goes Out of Style
Minimalistic fashion is a timeless style that focuses on simplicity, clean lines, and high-quality materials. While it may seem easy to achieve, there are some key tips to keep in mind if you want to make the most of this fashion trend. Here are some minimalistic fashion tips to get you started:
Invest in High-Quality Basics
A defining feature of minimalist fashion is its emphasis on high-quality basics that can be effortlessly mixed and matched to create a variety of stylish outfits. When building a minimalist wardrobe, look for pieces that are well-made and crafted from durable materials such as cotton, linen, or wool. These versatile basics should be in neutral colors such as black, white, gray, or navy to ensure they can be worn in any setting and seamlessly integrated into your existing wardrobe. Investing in high-quality basics ensures they will last for years and can be worn in a variety of ways, making it easy to create new outfits that are both practical and stylish. By starting with a strong foundation of quality, neutral basics, you can create a versatile wardrobe that is both timeless and chic.
Focus on Fit
Fit is paramount in minimalist fashion. When selecting clothes, aim for pieces that fit you perfectly and flatter your body shape without being too tight or too loose. Properly fitting clothing not only enhances your appearance but also boosts your confidence and comfort level, resulting in a polished and refined look. Ill-fitting clothes, on the other hand, can detract from your overall aesthetic and leave you feeling uncomfortable and self-conscious. It's important to prioritize the fit of your clothing when building a minimalist wardrobe, as this can make all the difference in achieving a stylish and put-together look. Whether you're dressing up for a formal occasion or keeping it casual, well-fitting clothing is a must-have in any minimalist wardrobe.
Keep Accessories Simple
In minimalist fashion, less is always more, and this philosophy extends to your accessories as well. To achieve the perfect minimalist look, it's essential to keep your accessories simple and understated. Instead of overloading on jewelry, choose one or two elegant pieces that perfectly complement your outfit. A classic watch, a delicate necklace, or a pair of subtle earrings can provide just the right amount of detail to elevate your outfit without overwhelming it. By opting for minimal and refined accessories, you can create a cohesive and sophisticated look that embodies the essence of minimalistic fashion.
Embrace Texture
Minimalist fashion may be simple, but that doesn't mean that your outfits have to be dull or uninspired. To add depth and intrigue to your minimalist wardrobe, try experimenting with various textures and fabrics. A cozy wool sweater, a luxurious silk scarf, or a sleek leather jacket can add an extra layer of sophistication and visual interest to your ensemble. By playing with different materials and textures, you can create a chic and multifaceted look that stands out in all the right ways. The key is to keep your outfit's overall aesthetic minimalistic while incorporating a few well-chosen textural elements to enhance its impact.
Mix and Match
One of the best things about minimalist fashion is its versatility. Invest in a few key pieces that can be mixed and matched to create a variety of outfits. For example, a well-tailored blazer can be paired with jeans and a t-shirt for a casual look or with a dress or skirt for a more formal occasion.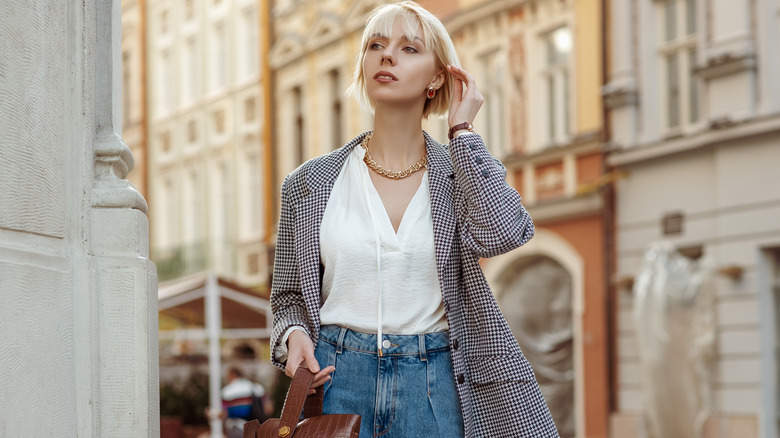 Keep it Simple
When it comes to minimalist fashion, less is more. Avoid excessive layering or elaborate outfits, and instead focus on simple, clean lines that flatter your body shape. Stick to a simple color palette and avoid busy patterns or prints that can be distracting.
Minimalist fashion is a timeless style that can help you achieve a sleek, polished look without sacrificing comfort or practicality. By investing in high-quality basics, focusing on fit, keeping accessories simple, embracing texture, mixing and matching, and keeping it simple, you can create a signature look that is uniquely you. So why not give minimalistic fashion a try and see how it can transform your wardrobe?