The fashion world is evolving with each passing day, and there is a new trend at every moment. A trend that is not going anywhere anytime soon is brightly coloured clothing. The colour that is on top of this list right now is pink. The trend became official when Pierpaolo Piccioli announced Valentino's pink PP shade. Celebrities like Zendaya, Dua Lipa, Anne Hathaway, and many more were spotted pulling off this shade. But how do you style this brilliant colour? Which colours do you wear with pink for the best styling? Read along to find out the best colours that will look amazing with pink.
1. Blue
Blue and Pink is an evergreen colour combination. The two shades are perfectly contrasting, as blue is a cool colour and pink is a warm colour. Both colours balance each other out, creating a fascinating combination! When you really want to wear pink but feel that it's too loud, blue is the colour you are looking for. The subtleness of blue balances out the intense pink, making it the perfect outfit combination.
2. Purple
Purple and pink are perfect together if you are going for a bubbly look. The 'cotton candy' shades give off a very cool vibe. The two shades together in your outfit will definitely turn heads. These two colours are built for each other, as they will get along in any possible hue or shade. Try wearing them in pastels or tuning up their brightness. If you want to play with it more, mix and match a bright pink shirt with lavender-coloured bottoms. The results of pink and purple outfits will never disappoint you.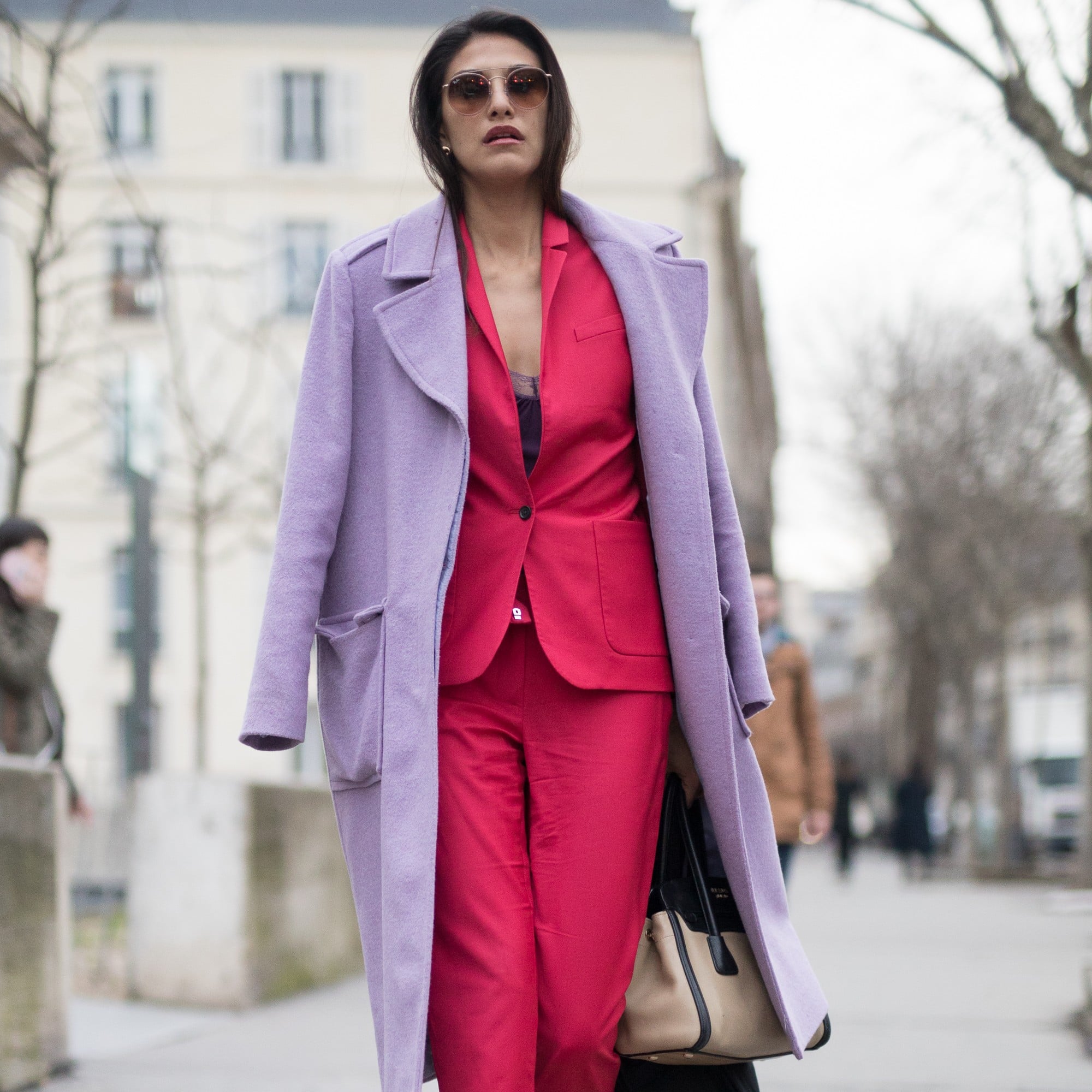 3. Orange
Orange and pink are like two people with extremely vibrant and different personalities, but they are friends. The two colours are neither contrasting nor complementary, and nobody expected them to be so perfect when put together. But when the experiment was done, the result was fascinating! Carrying pink and orange together calls for a confident personality, and the colour choices will just enhance it! It is a must-try combination for everyone!
4. Red
Just like orange and pink, red and pink is an unexpected combination, and yet so perfect. The two bright colours neither cancel out each other nor make it too loud for the person wearing them. Instead, the two colours work together like a charm. The best part of using red and pink is that you can experiment with the hues and shades of the two colours. Whether you have a pastel shade of pink with a crimson red or a bright pink with a blood red, everything will work depending on how you style it. In using combinations like orange and pink or red and pink, one should keep in mind the percentage of each shade used. This can make or break your look!
5. White
White is a colour that can be paired with almost all colours, but it creates a different magic with pink. The white lets pink shine, whereas the subtleness downplays the loud nature of the colour. Whereas the pink in the mix does not let the outfit be too simple. It is one of the easiest combinations to pull off, and one can certainly not go wrong while wearing pink and white together. The key to an outfit in the two colours is accessorising. With the right handbag, jewellery, or makeup, one can easily enhance the beauty of the two shades.
6. Yellow
Pink and yellow are two warm colours that go amazingly well together. The two shades together are eye-catching and will put you in the limelight. The important thing to remember is, again, the percentage of each colour used, and you need to balance it out. Apart from this, pink and yellow look soothing together when used in pastels for a casual hangout, whereas the two in their brightest form can make a party outfit. Experimenting with their hues and shades can help you find outfits for each occasion. The two colours combined have fun written all over them.
7. Gold
Gold is a very eye-catching colour, just like pink. But when these two colours are paired together correctly, they form a very classy and elegant outfit. You are confused about what to wear for a dinner party. Go for a pink and golden gown! The pink that fits like a puzzle piece with gold is a pastel pink or salmon shade of pink. These hues of pink have a charm of their own, and on the other hand, let the golden take centre stage. If you are looking for a brighter tone, then go for a very minimal percentage of gold with pink. To make this happen, you can go for surface ornamentation or some golden accessories. Depending on which of the two you want to highlight, select the tone.