As NYgals, we are constantly striving to look our best. This means keeping up with the latest style trends, wearing heels that we know will hurt our feet later, and of course…shaving.
Shaving is the ultimate task that requires a lot of time and effort. Yes, we could all just get waxed every month; but when it comes to areas close to our naughty bits, we don't want just anyone near us. For those that like to keep their private parts private, we have the perfect solution for you: at-home bikini waxing.
Why spend tons of money in a salon, when you can get the job done straight from your bathroom?
Prepping For A Smooth Bikini Wax
You should always begin with clean, dry skin. Shower beforehand and thoroughly dry off. Next, make sure you're sitting comfortably in a butterfly position with the area exposed. Examine which direction your hair grows, because you should always work against the hair growth when waxing.
Finally, just relax. If this if your first time waxing, anxiety might get the best of you. Stripping away the hair may hurt a bit, but once you get used to it, you'll feel like a pro.
Good Products To Use
Hot wax will probably work the best on anyone, removing the majority of your hair. Veet has a great hot wax kit for those with sensitive skin. It minimizes irritation and helps moisturize the skin.
All you have to do is warm it up in the microwave. The kit comes with specific instructions to help your waxing go as smoothly as possible. For less than $20, this product with give you the perfect at-home bikini wax.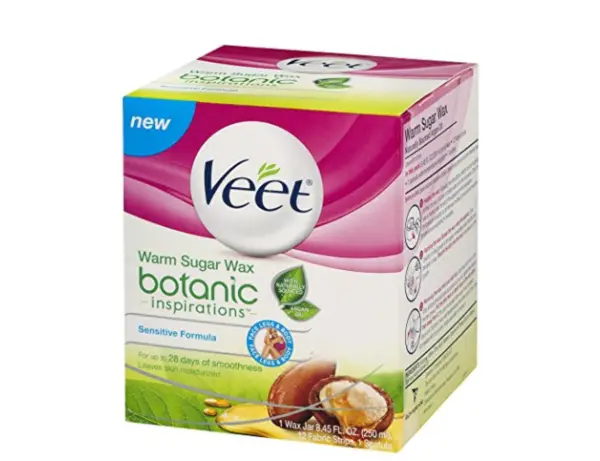 via amazon
You can also try hard wax, which is more suitable for those with coarse hair. With hard wax, there's no need for waxing strips. You just let it harden on your skin and then peel it off.
Gigi Brazilian Wax Kit is a customer favorite. This kit includes a wax warmer, hard wax, pre-wax oil, 20 applicators, and an instructional DVD. It is going to be a bit pricier than hot wax, but the results are worth it. If you've had an experience with at- home waxing kits where they didn't remove much of your hair, this is your next best option.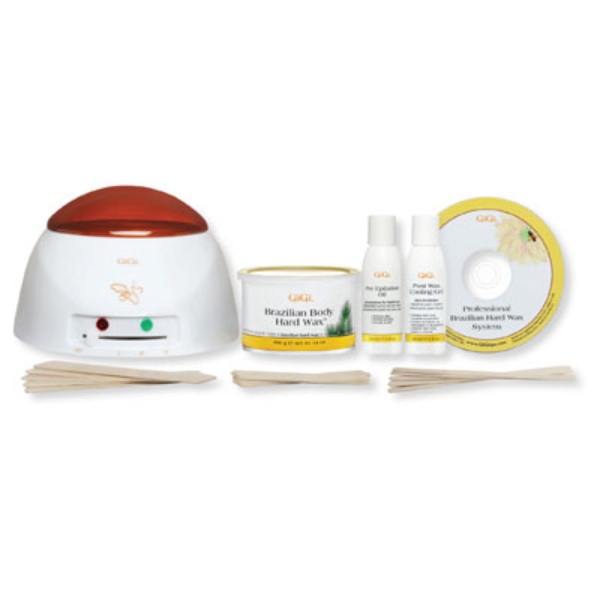 via Gigispa
For the NYgals that aren't brave enough to try a hot wax, there are wax strips available. Sally Hansen's hair removal wax strip kit provides strips long enough to cover a large amount of skin. These strips are infused with coconut and marula oils and are virtually painless. There's no need for a microwave or applicators to use this kit. Just press and strip away. Sally Hansen also offers numbing wipes and a bikini spray to reduce bumps.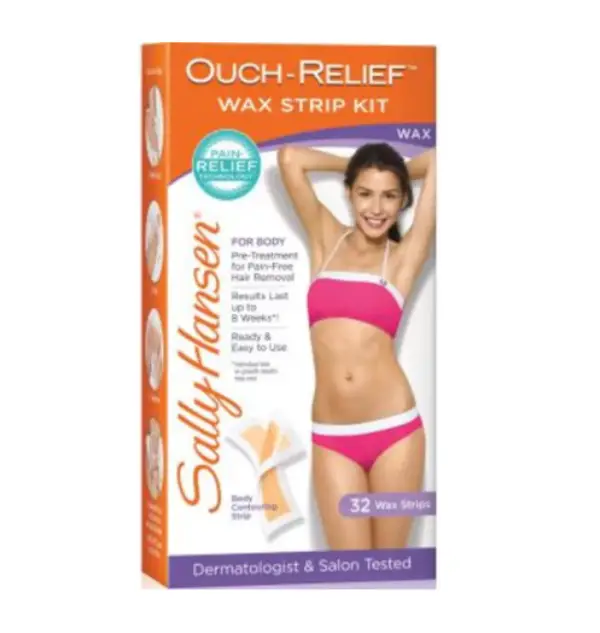 via Sally Hansen
Bikini Wax Aftercare
It's time to scrub in the tub! Exfoliating and moisturizing are what prevents ingrown hairs. Since your skin will most likely be sensitive after waxing, steer clear of soaps and products that are highly scented.
Use products with tea tree oil and sea salts to prevent any post-wax infections. Witch hazel can also help prevent any irritation.
Finally, the most important bikini wax aftercare is to show it off! Hit the pool or the beach. Send your boo a sexy text message inviting them to take a closer look. If you need help with this part, don't worry, we've got you covered. Check out our ultimate guide to sexting and be proud of your perfect at-home bikini wax.
Image Credit:Yoann Boyer via Unsplash