Let's face it: squats are BO-RING. Totally snooze-worthy. A drag. For years, gym gurus have relied on them to shape and tone the backside.
But, what if we told you that you do not ever have to do a single regular squat again while still getting the butt of your dreams?
Yeah. We said it.
NYgal has rounded up some powerhouse moves to tone, shape, and firm the glutes.
Hip-Lift Progression
Lie on your back with your arms at your sides, knees bent, and feet on the floor.
Lift your hips toward the ceiling.
Hold for 1 second, and then lower them back down.
Repeat the lifts for 60 seconds, squeezing your glutes and hamstrings.
Be careful not to overarch your spine.
Hip Drive
Sit on your knees, legs together, so your butt is on your heels.
Engage your glutes to lift your butt and rise to a kneeling position.
Slowly lower, keeping glutes engaged.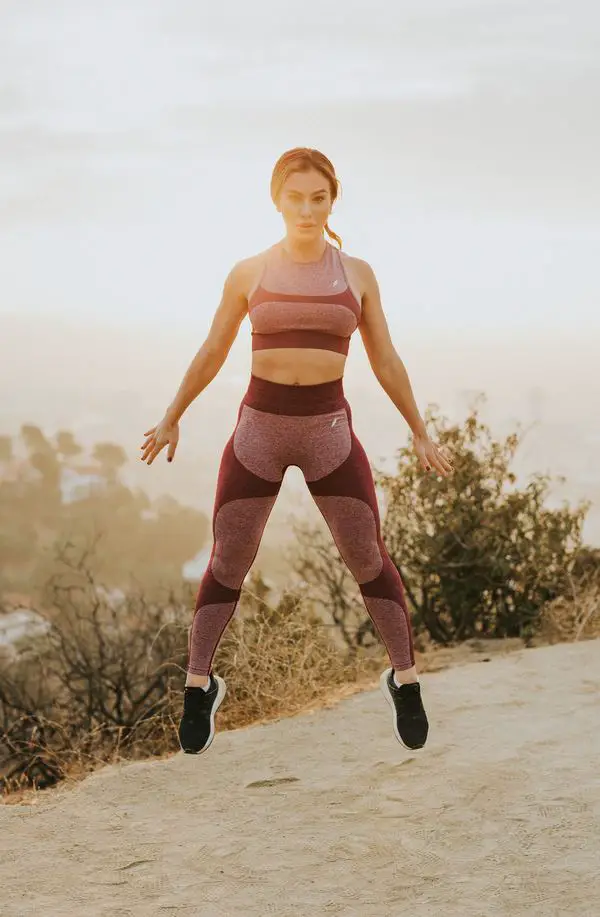 Image Credit: Mark Adriane via Unsplash
Glute Bridge
Lie faceup with knees bent and feet shoulder-width apart.
Raise hips straight up off the ground, engaging glutes and bracing your core.
Lower back down slowly.
Toe Tap
Lie on the floor with your arms on your sides.
Lift your feet, bending both knees to 90 degrees so thighs are perpendicular to the floor.
Slowly tap your left toes to the floor, then your right.
Alternate tapping feet for one minute.
If you feel any lower back pain, don't bring your toes all the way down.
Side Skater
Stand with feet together and crouch down by pushing your hips back, keeping the back flat and abs engaged.
Jump as far as you can to the right, landing lightly on the ball of your right foot.
Now jump as far as you can to the left, engaging glutes to push off, and land lightly on your left foot.
Repeat as desired.

Image Credit: Marion Michele via Unsplash
Step Up
Stand in front of a bench, chair, or step.
Place your left foot on the bench and step up, engaging your left glute to lift. (Do not push off of your right foot.)
Straighten left leg to stand tall, then slowly lower, sending hips back and bending left knee.
Repeat on the other side.
Crossover Lunge
Stand with feet shoulder-width apart and lift your left foot, stepping backward and to the right to cross behind right foot.
From this crossed position, perform a lunge, engaging glutes, abs, and hamstrings to lower.
Push off with your left foot to stand. Repeat on the other side.
Single-Leg Front Raises
Stand with your feet hip-width apart, holding a 5-pound dumbbell in each hand.
Bend your right leg and raise it about 3 inches off the floor.
Extend both arms in front of you at chest height with palms facing down.
Keeping your arms straight, raise your left arm above your head and hold for 3 counts, then return to chest height.
Continue alternating arm raises until you've done 8 total, with 4 reps on each arm.
Now switch legs, doing 8 more reps standing on your right leg.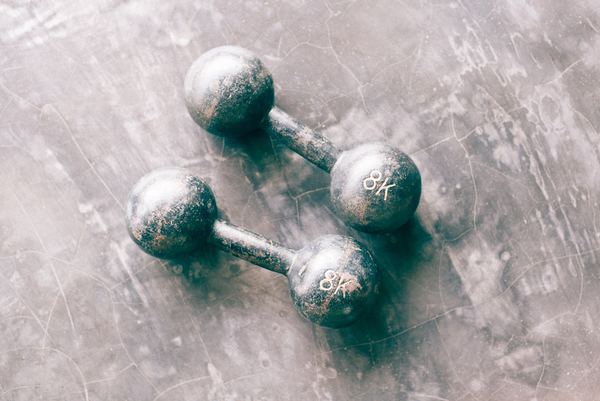 Image Credit: Cyril Saulnier via Unsplash
Single Leg Dead Lift
Stand on your right leg, slightly bending your knee.
Keep your back flat as you hinge forward at the hips into a deadlift, sending left leg back behind you and arms below you.
Only lower as far as you can without arching your back.
Use your right hamstrings and glute to stand.
Repeat on the other side.
Squat KickBack
Stand with your legs shoulder-width apart.
Sit back to a squat, bringing your fists close to your chin.
Bring your left leg straight behind you while extending your arms forward.
Return to the squat position, then repeat on the other side.
Continue alternating sides for one minute.
As you squat, remember to keep your weight back on your heels.
When extending the leg behind you, keep your hips square — don't twist them toward the side.
Feature image credit: [Justyn Warner via Unsplash]