There always seems to be a new workout trend that your favorite celebrities swear by, from cleanses to classes, it's hard to miss what celebs are calling "the next big thing".
Move over, Soulcycle – Rumble Boxing is what seems to be on everyone's Instagram feed, and for a good reason!
Founded by Andy Stenzler, Eugene Remm, Anthony DiMarco and Barry's Bootcamp trainer Noah Neiman, the boutique studio has 3 convenient locations in Manhattan: Flatiron, NoHo and Upper East Side; Each with classes throughout the day from as early as 5 AM for those early-risers to 9:30 PM for us night-owls.
Stenzler and co estimate that about 70% of their clientele are female. They are actively trying to introduce more women to the exciting world of kickboxing, which in the past seems to have been more popular among men.
We want to make boxing more accessible and female-friendly. No one has ever elevated the experience before.
You don't need to be a pro-boxer or Hollywood elite to get in shape at Rumble – the classes are meant to be judgment-free zones where workout beginners and fitness junkies alike can practice at their own pace. Plus, the nightclub-esque environment (think black lights and pulsing remixes) feels more like a high-energy night out with friends instead of an exhausting workout.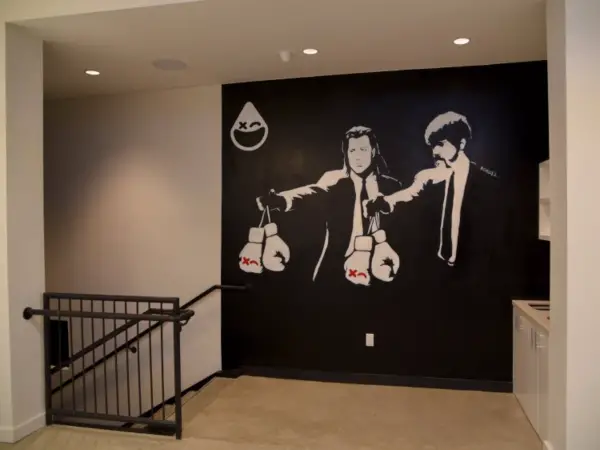 Image Source: Insider
Rumble instructor Kendall Wood explains what sets this studio apart from other kickboxing classes…
"The Rumble class is unlike any other workout you've done before because we combine the elements of fitness and pop culture to keep the class both challenging and entertaining. You're learning to box; it's a new skillset for most, and for that reason, it's a welcomed challenge".
Combining HIIT (High-Intensity Interval Training), metabolic conditioning strength training and throwing some punches, the class provides you with a full-body workout and a chance to take out any frustration you might be having that day on a hefty punching bag. The combinations are displayed on digital projectors so you don't have to worry about falling behind on your jabs.
The Rumble gang is currently working on opening more locations throughout the country, now with two studios added recently in Los Angeles. Their expansion is facilitated by investments from the likes of Justin Bieber, Sylvester Stallone, and even the luxury fitness club Equinox.
Executive Chairman and Managing Partner Harvey Spevak believes that Rumble is the 'next big thing' and that Equinox can aid in building the company to another level.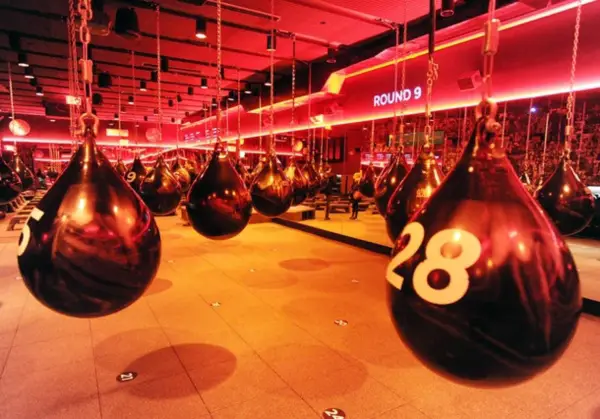 Image Source: Elite Daily
With celebrities' continuous praise, a full-body workout that feels more like a night at the club and big-name investors, there's no reason Rumble will not soon become a staple in the fitness world.
What are you waiting for? Strap on a pair of gloves and get ready to sweat!
Feature Image Credit: PopSugar