Hollywood, get ready for another black tie event for the Stranger Things star, Millie Bobby Brown and Jake Bonngiovi posted a black-and-white picture on Instagram, sealing their long-term relationship into a permanent one.
In a time and age where the young generation is confused about what food to eat for dinner or whether to even have dinner or skip it according to the internet's health norms, the revelation of the apparent engagement came as a big surprise to everybody. Millie, a young star from the cult favorite show "Stranger Things", is only 19; Jake, a musician's progeny, is a year older than her.
Millie has had a taste of success from an early age, as she became a household favorite for Netflix's favorite sci-fi series, where she was cast as one of the lead characters, Eleven.
The Beginning of Their Story
For those of you wondering how the two of them crossed paths, they actually did not. Like all other contemporary celebrity couples, Millie and Jake also met through Instagram and revealed their relationship in 2021. They have been inseparable ever since, giving the audience occasional sneak peeks at their love story.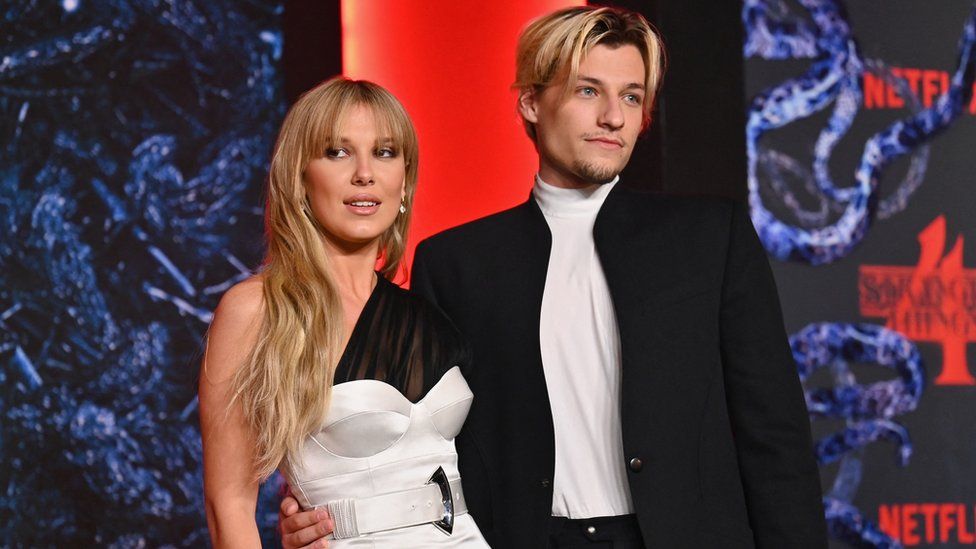 All being said, young love is real, and that is what the couple seems to have found, their extremely heartfelt engagement corroborating the same. The speculations about the engagement may make everything about the relationship all the more "golden to the core," as Jake once penned in one of his love notes (in the form of a birthday post caption) to Brown on Instagram.
From posting pictures from lovesick vacations and celebrating holidays at each other's places to hinting towards an engagement, it would be right to say that the couple has traveled a charming amount of time with their heads in the clouds.
The Announcement
The dreamy picture that Brown posted included her and her fiance Jake, embracing each other's presence, where Jake has Millie wrapped in a warm hug and she is effortlessly putting on display the big diamond rock on her finger—a ring that suits her like dew on a rose petal.
Jake, too, expressed the happy feeling by posting two different pictures with his rumored fiance on Instagram. Donning a pretty white dress, Brown is standing alongside Jake, seeming as if they are whispering their secret to unreal love on the beach. The second picture he posted is proof that the only thing you need in love is the person you love. Both of them are lost in each other's eyes, and the caption for the carousel rightly reads "Forever."
Once a Swiftie, Always a Swiftie
With admirers of love making sure congratulations were in order for the young couple, the picture made the internet go pizzazz because of the choice of caption made by our very own Swiftie, Millie Bobby Brown.
She picked up lines from one of the best love songs ever for her frame that read, "I've loved you three summers now, honey, I want 'em all [white heart emoji]."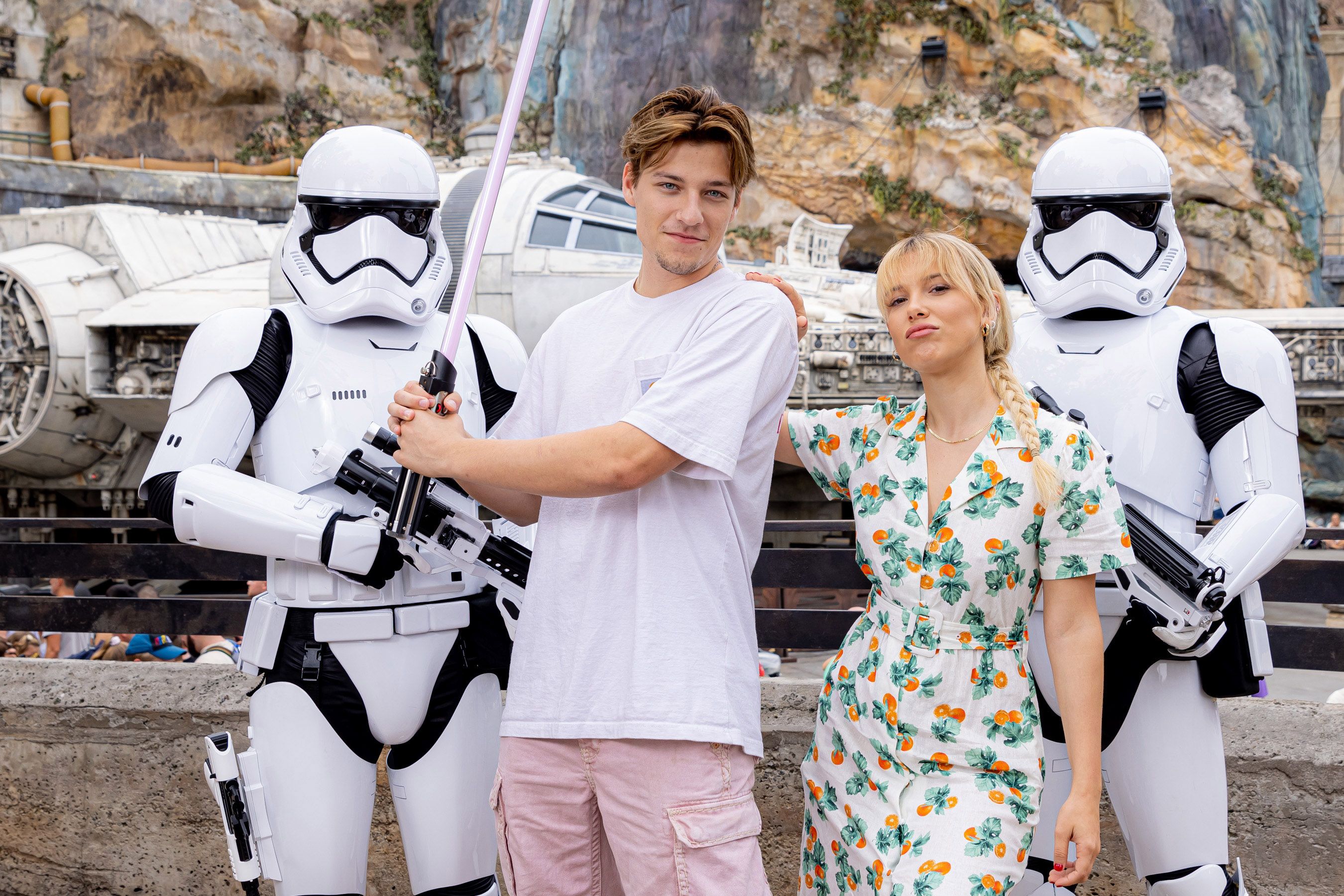 Although the Swifties probably already know, the Instagram caption is a reference to Taylor Swift's smash hit song "Lover." Even though the lyrics paint a vivid picture of the springtime relationship absolutely fittingly, the timing, as the fans and the critics most likely believe, might not be so right.
The fans' reactions to this move have been divided, especially considering how love has been treating our big enchiladas lately.
Destined with unexpected twists and turns, love is all about beginnings and endings, isn't it?
Ice cream sundaes and beach days, holding each other closely on date nights and all the more tightly on red carpet events—the Gen-Z couple has never shied away from blessing the media with their lovey-dovey moments.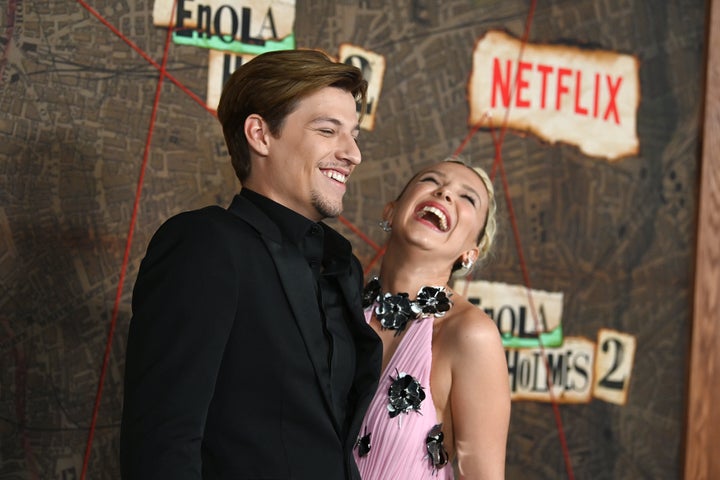 On the other hand, the "lover" in Taylor Swift's life has suspiciously seemed to have taken a backseat. She and her partner of six years, Joe Alwein, have decided to call it quits after a long course of dating, for they believe that the relationship has run its course.
The comment section was bombarded with Taylor Swift's "lovers," mourning her broken ties with her boyfriend Alwyn.
Millie should have "read the room," according to one of the comments, while others mentioned, "not the Lover lyrics when Swifties are still grieving." Apparently, the good news of the engagement failed to work as a heart balm for the Swifties, especially with that love-struck caption!
However, the controversy died before it could rise, as the queen bee, Taylor Swift, approved of the situation by liking the post. Taylor made sure to double-tap the picture and make her statement that she comes in peace. This also suggests that she did not want to shadow the couple's memorable announcement with whatever is going on in her life (she has once again proved that she will most probably write a song about her shooting stars but would not intentionally dim anybody else's shine).
See Also: 5 Celebrity Power Couples Who Made Us Believe in Love