Are you tired of drinking boring old water every day? Let's add some magic by introducing the magical elixir of lemon water! Not only will it taste refreshing, but according to experts, it's packed with amazing health benefits that will have you feeling like a mystical unicorn in no time. So grab a glass, squeeze some lemon, and let's explore the enchanting world of lemon water together!
In recent years, the health and wellness world has been buzzing with the benefits of lemon water. It seems like everywhere you turn, someone is singing the praises of this simple yet powerful drink. So why is everyone so taken with lemon water? The experts claim that the advantages of magic go on and on. Let's find out the benefits in more detail.
Lemon's Medicinal History
Lemons have been a staple in the medicine cabinets of ancient civilizations for centuries. The ancient Egyptians believed that lemon juice could help ward off illnesses and promote good digestion, while the Greeks and Romans used lemons as a remedy for a variety of ailments, including toothaches, sore throats, and even scurvy.
In medieval Europe, lemons were thought to have mystical properties and were used in love potions and other forms of magic. It wasn't until the 18th century that the medicinal properties of lemons were truly recognized. British sailors started using lemons as a way to prevent scurvy during long sea voyages, leading to the discovery of their high vitamin C content. But that happened long ago; what about now?
Magical Benefits of Lemon Water
Fast forward to today, and lemons are still a popular natural remedy for a variety of health issues. Lemons are an all-around miracle fruit that helps with everything from digestion and detoxification to immunity and skin health. Don't forget to use the power of the common lemon the next time you're feeling under the weather.
Nutritional Benefits of Lemon Water
 Lemons are packed with a variety of nutrients that provide numerous health benefits. When lemon juice is added to water, it provides a refreshing, flavorful drink that can help you stay hydrated throughout the day. Vitamin C, potassium, and vitamin B are all present in a glass of lemon water.
Vitamin C: Lemons are an excellent source of vitamin C, a powerful antioxidant that helps protect cells from damage caused by free radicals. Vitamin C is also important for maintaining a healthy immune system and promoting healthy skin.
Vitamin B: Lemon water contains small amounts of vitamin B, including thiamin (B1), riboflavin (B2), and vitamin B6. These vitamins play important roles in the body, such as converting food into energy, supporting healthy brain function, and promoting healthy skin, hair, and eyes.
Potassium: Lemons are a good source of potassium, a mineral that helps regulate blood pressure and maintain proper fluid balance in the body.
Citric Acid: Lemons contain citric acid, which can help improve digestion and reduce the risk of kidney stones.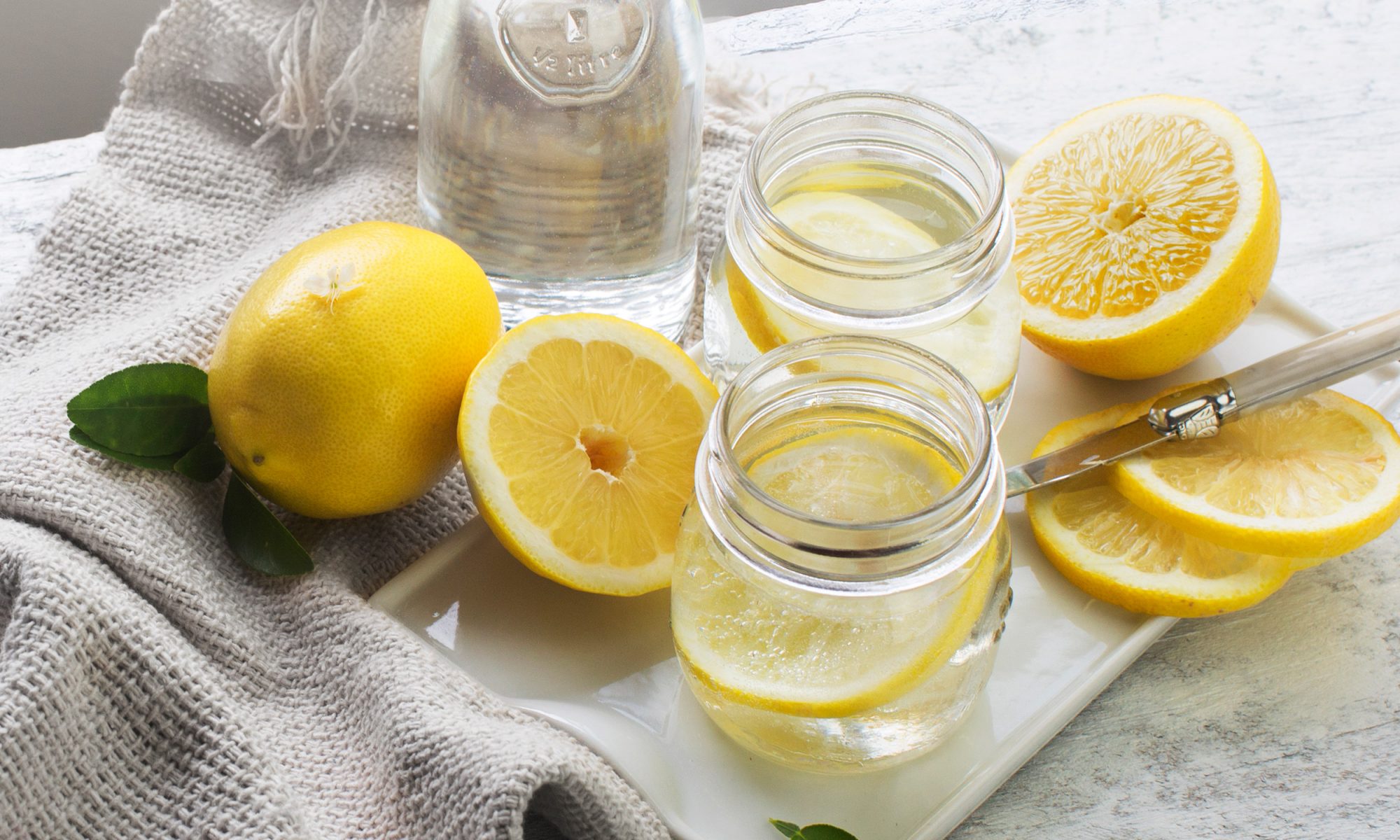 Digestive Benefits
Having a healthy digestive system is essential for overall health and well-being, and incorporating lemon water into your daily routine can help support digestive health and promote overall wellness. Lemon water is a popular natural remedy for digestive issues due to its ability to promote healthy digestion.
Stimulates Digestive Enzymes: Drinking a glass of lemon water first thing in the morning has been shown to improve digestion by increasing the synthesis of digestive enzymes and lowering the likelihood of gas and bloating.
Relief from Constipation: Lemon water can help relieve constipation by promoting regular bowel movements. The fiber in lemons can also help soften stools, making them easier to pass.
Reduces Bloating: The anti-inflammatory properties of lemon water can help reduce bloating and discomfort in the digestive tract.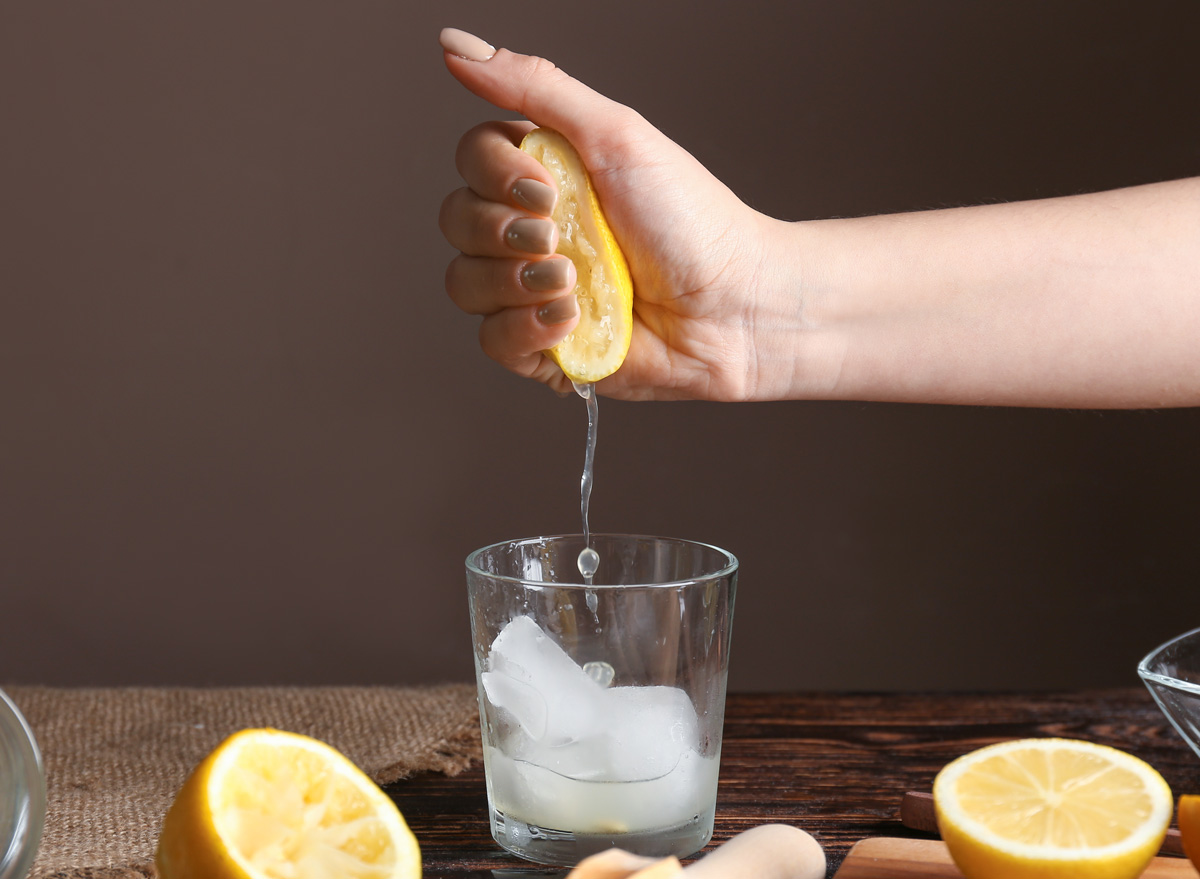 Skin health benefits
Lemon water has been shown to have beneficial impacts on skin health, in addition to being a delightful and hydrating drink. Using a glass of lemon water in your daily routine might be a simple and efficient approach to improving your skin and general health. If you want to see real changes, however, you need to supplement your lemon water with a balanced diet and a regular skincare regimen.
High in Vitamin C: Lemons are an excellent source of vitamin C, a potent antioxidant that may prevent free radical damage to skin cells. Vitamin C is essential for collagen formation, which is what gives skin its firm, young appearance.
Promotes Hydration: Drinking lemon water can help keep your skin hydrated, which is essential for maintaining healthy skin. When skin is properly hydrated, it is more plump and supple and less prone to wrinkles and fine lines.
Helps Detoxify the Body: Lemon water detoxifies the body and promotes good skin. Toxin-free bodies absorb nutrients better, nourishing the skin.
Alkalizing Properties: Lemon water has an alkalizing effect on the body. When the body is more alkaline, it can better balance its pH levels, which can reduce inflammation in the body and on the skin.
Weight loss benefits
Lemon water has been touted as a natural aid for weight loss, and for good reason.
Boosts Metabolism: Lemon water can boost your metabolism due to its high vitamin C content. Vitamin C is necessary for the production of carnitine, a compound that helps the body convert fat into energy.
Promotes fullness: Drinking lemon water before meals can help you feel fuller and consume fewer calories. The fiber in lemons also helps promote feelings of fullness and can reduce hunger cravings.
Increased Hydration: Drinking lemon water can help you stay hydrated throughout the day, which can help you feel fuller and reduce the risk of overeating.
Low in Calories: Lemon water is a low-calorie drink, making it a great alternative to sugary beverages like soda and juice.
Lemon water is an easy and delightful method to boost your health and well-being on a daily basis. It may help with digestion, skin health, and weight reduction, among other benefits. So, your simple lemon water is actually an extracted elixir. The benefits it offers are backed by science. Thanks for reading.
See Also: Yoga vs Gym: Which is Better for You?