Millions of people struggle with credit card debt. What does it mean to you to be in debt, and how do you feel about being in debt? So what does "debt" imply to you in the context of your daily life? Is there a method to properly manage our money that will help us avoid the hazards of carrying a large credit card balance? The ease with which consumers may access credit is only one of several contributing causes to the rising tide of credit card debt. Several credit card issuers actively promote their products by luring potential customers with low interest rates and enticing rewards programs. Many consumers are duped by this tactic into applying for credit cards without reading and completely comprehending the agreement they would be entering into. Credit card debt is rising at an alarming pace in the United States, which might have severe consequences down the road.
Hence, to prevent bad financial and psychological effects, here is a blog that will teach you why it is necessary to utilize credit responsibly and pay off any current debt as fast as possible.
Credit card debt among Americans has risen at a frightening pace in recent years. New research by the Federal Reserve estimates that the typical American has a credit card balance of over $6,000. This means that total credit card debt in the United States has surpassed $1 trillion. Maintaining high amounts of credit card debt may have severe financial ramifications, so this trend is cause for concern.
Credit card debt tends to get out of hand very rapidly. The accumulation of high interest rates, late fees, and other penalties might make it impossible to repay the debt. This might cause people to fall into a debt trap, where they pay the bare minimum each month but never get any closer to paying off their debt.
High credit card balances have been linked to worse credit scores. The extent to which a person has drawn on his or her available credit is a major aspect of establishing creditworthiness. A high utilization rate of one's available credit may be an indicator of financial strain and an increased risk for lenders.
High credit card debt has repercussions beyond the monetary, including psychological ones. Persistent financial concerns and stress may have serious psychological and physiological consequences.
Credit card debt may have serious repercussions; therefore, it's crucial to utilize credit wisely. This involves just making purchases that you can afford and paying off your balance in full each month. You should also familiarize yourself with your credit card agreement's fine print, especially the interest rate and any fees or penalties that may be applied.
You should take action to reduce your excessive credit card balance as soon as possible. To do this, you may need to take on more job or freelancing tasks, reduce your spending, or look into a debt consolidation loan with a more favorable interest rate.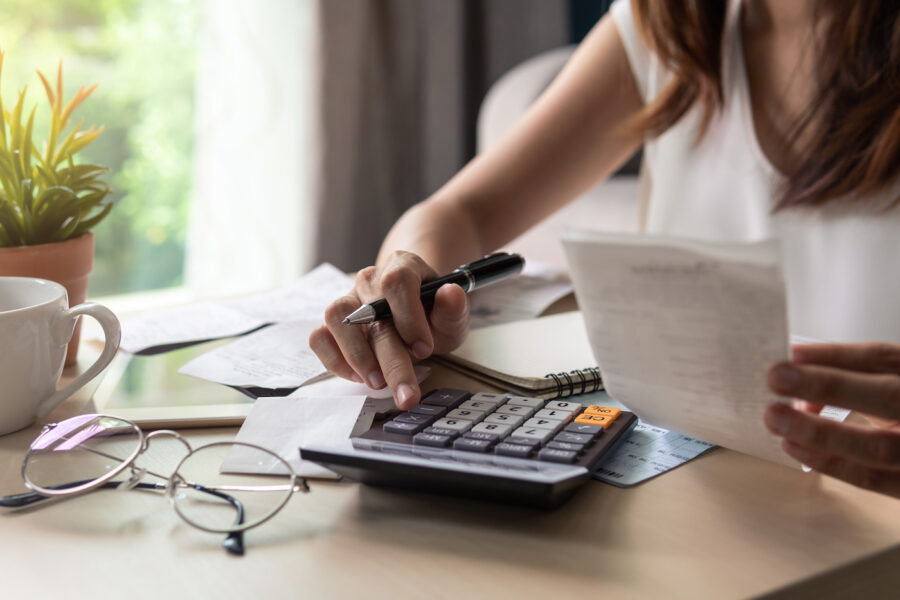 Some novel approaches to thinking about and dealing with debt incurred via credit cards include the following:
The Monstrosity with Three Heads
The amount of debt you have, the interest rate you are paying, and the minimum payment that is required each month can give the impression of a three-headed monster. The first head is the amount of debt you have; the second head represents the interest rate you are paying; and the third head represents the minimum payment that is required each month. When you limit your attention to just one of the monster's heads, you prevent yourself from seeing the whole image. You have to attack the problem from all three angles if you want to pay off your credit card debt.
The Impact of a Snowball
Using the snowball effect as a method for paying off credit card debt is one option. Pay off the credit card that has the lowest debt first while continuing to make the minimum payment on all of your other credit cards. When you have finished paying off that card, you should then use the money that you were putting towards that card towards paying off the credit card that has the next lowest debt. Repeat this step until all of the debt associated with your credit cards has been paid off.
The Allegory of the Plant
Consider the amount you owe on your credit cards to be a plant. It will shrivel up and eventually die if you don't water it. If you simply provide it with a little amount of water, it will have a very slim chance of surviving. Yet, if you provide it with enough water and care, it will thrive. In a similar vein, your credit card debt will barely hold on to life if you merely make the minimum payment on it each month. Nevertheless, if you invest more money towards paying it off, it will thrive and ultimately be paid off in its entirety.
The Change in Mentality
Instead of seeing the debt you have accrued on your credit cards as a burden, consider viewing it as a chance to improve your spending and saving patterns. You will acquire the skills necessary to create a budget, learn how to save money and establish spending priorities if you confront your debt head-on. These are very useful abilities that will be beneficial to you for the rest of your life.
The Detailed Road Map
Developing a strategy for paying off your credit card debt is analogous to developing a road map to your eventual financial independence. Create a list of all of your obligations, together with the interest rates and minimum payments required for each one. The next step is to calculate how much more money you have available each month to contribute towards the reduction or elimination of your debt. You may assess how long it will take you to pay off your debt using a debt repayment calculator to determine how long it will take you to pay off your debt depending on the plan you have. If you have a detailed strategy laid out, it will be easier for you to maintain your motivation and remain on track.
Finally, credit card debt may be overcome. Take action and plan debt payback. A financial advisor or credit counselor may help you create a debt repayment plan. With the right method and mindset, you can erase all your debt and keep it. Whatever you call it—a three-headed monster, a snowball effect, a plant, an attitude shift, or a road map—the most essential thing is to start paying off your debt. With patience and dedication, you can pay off your credit card debt and become financially independent.