In a shocking revelation that seems to belie her public image, pop sensation Lizzo is now under fire for alleged weight-shaming and creating a hostile work environment for her former dancers, as claimed in a lawsuit filed this Tuesday. The suit, meticulously detailed in the legal documents provided to NBC News by the plaintiffs' law firm, paints an unflattering portrait of a star celebrated for her body positivity, inclusivity, and empowering messages. The ripples of this scandal have already begun to distort the image of the body-positive icon we thought we knew.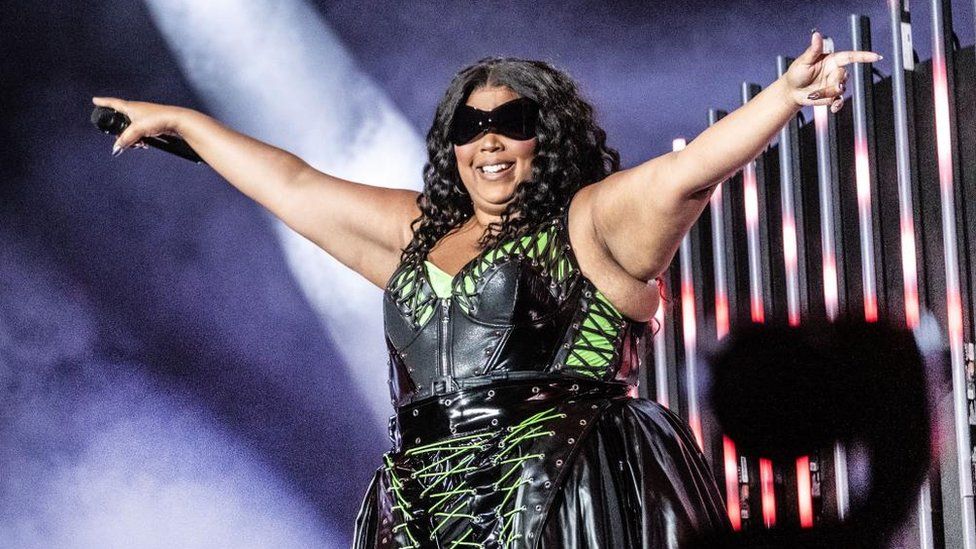 A Betrayal of Image?
The plaintiffs—three former dancers—have leveled an array of accusations at the singer and her team, casting a shadow over the singer's hitherto pristine reputation. Ron Zambrano, the attorney representing the dancers, couldn't help but remark on the irony: "The stunning nature of how Lizzo and her management team treated their performers seems to go against everything Lizzo stands for publicly."
To say that this discord between Lizzo's public and private personas is striking would be an understatement. We have known Lizzo as an advocate for acceptance, love, and body positivity. These accusations, if proven true, depict a stark contrast to the Lizzo we've come to admire.
Hostile Allegations Unveiled
The dancers, namely Arianna Davis, Crystal Williams, and Noelle Rodriguez, each shared disconcerting tales from their time on the job. According to the lawsuit, Lizzo apparently drew attention to Davis' weight gain after a performance at South by Southwest, eventually leading to her termination under the guise of being "less committed," a remark the suit describes as a "thinly veiled" concern about Davis' weight. This highlights the underlying irony of body-shaming accusations against a figure known for celebrating bodies of all shapes and sizes.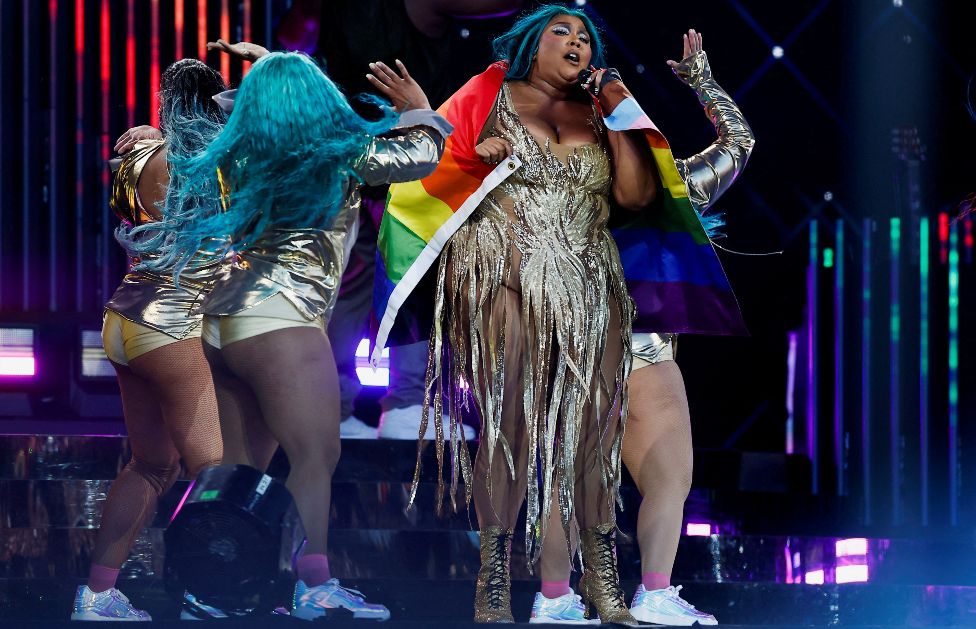 Scandalous Trips to The Red-Light District
An additional scandal involves a trip to Bananenbar, an Amsterdam strip club. The suit alleges that Lizzo pressured Davis into interacting with nude performers in ways that made her visibly uncomfortable. What was marketed as a routine, non-mandatory afterparty ended up being a controversial event that weighed heavily on Davis, causing her great distress. A week later, a similar event occurred in a Parisian club, where the dancers were unknowingly led into a nude cabaret bar. The plaintiffs felt blindsided, and they viewed these events as a violation of their autonomy and a serious breach of trust.
The Role of the Dance Captain
Shirlene Quigley, the dance captain of Lizzo's team, has also been caught up in the lawsuit. Quigley is accused of proselytizing and making derogatory comments about those who engaged in premarital sex, among other allegations. While the lawsuit doesn't confirm Lizzo's knowledge of these claims, the plaintiffs believed she was aware of their grievances. This has led to speculation about the environment within Lizzo's team, raising concerns about a culture of toxicity and disregard for personal boundaries.
Firing Back: Dismissal and Retribution
As the heat continued to rise, two of the dancers, Williams and Davis, were fired. Their dismissal allegedly followed a confrontation about Lizzo's accusation that the dancers were drinking on the job and the torturous 12-hour rehearsal that ensued, seemingly designed to weed out those who couldn't keep up. During the ordeal, Davis was so fearful she'd lose her job if she took a restroom break that she ended up soiling her pants. She was then given a see-through outfit with no undergarments to finish the performance, further adding to the already high tension.
Williams, however, stood her ground, rejecting Lizzo's drinking accusations. This, according to the lawsuit, marked the beginning of the end of her time on the dance crew. Five days later, on April 26, Lizzo's tour manager fired Williams in a hotel lobby. The stated reason was budget cuts, but the lawsuit noted that no one else was fired, raising suspicion about the real motive behind the termination.
Seeking Justice Amidst Chaos
The lawsuit is an extensive document filled with troubling allegations of racial and religious harassment, false imprisonment, and interference with prospective economic advantage, among others. Lizzo's legal counsel has yet to make a formal response, leaving fans and critics alike in suspense about how the narrative will unfold.
These allegations, if proven true, could significantly impact Lizzo's career and her position as a body positivity icon. Furthermore, they serve as a wake-up call for the entertainment industry, highlighting the importance of respecting boundaries, promoting healthy work environments, and standing true to the messages promoted to the public.
The claims in this lawsuit starkly contradict the body-positive and inclusive image Lizzo promotes. It leaves many wondering about the veracity of these allegations and the implications they could have on the singer's career. Only time will tell how this story will evolve and what impact it will have on Lizzo's stardom and the entertainment industry at large. Regardless of the outcome, it is essential that truth and justice prevail, reinforcing the significance of authenticity and respect in every aspect of our lives.