Hello, beauties! Welcome back to our little corner of self-care and indulgence. Today, we are diving into a topic that often gets overlooked but plays a crucial role in our overall beauty and well-being: foot care!
We all love pampering our faces and bodies with luxurious creams, serums, and masks, but let's not forget that our hardworking feet deserve some love too. The key to having soft, smooth, and sandal-ready feet lies in finding the perfect foot cream that suits your unique needs.
We'll explore the world of foot creams and reveal the top five foot creams that have garnered rave reviews from beauty enthusiasts like you. From moisturizing wonders to powerful exfoliators, we've got something for everyone.
Foot Care 101: All About Foot Creams
Let's begin with the basics! Foot creams are your ticket to heavenly, well-nourished feet. These luxurious formulations are designed exclusively for your hardworking feet, boasting thicker textures to deliver the ultimate hydration and restoration.
Unlike regular body lotions, foot creams contain specialized ingredients that work wonders on dry, calloused skin. And some even target stubborn foot problems like fungal infections and odors.
Key Ingredients: The Foot Cream Heroes!
Now that you know what foot creams are all about, it's time to meet the superstars of foot care ingredients. Keep an eye out for these fabulous elements:
Shea Butter: Nature's moisturizing champion! Shea butter is an absolute must for locking in hydration and leaving your feet feeling velvety smooth.
Glycerin: Say hello to softness! Glycerin attracts and retains moisture, making it perfect for reviving dry and dehydrated feet.
Tea Tree Oil: Banish the baddies! Tea tree oil's antifungal and antibacterial properties help combat foot infections and keep odors at bay.
Types of Foot Creams: Choose Your Foot's Delight!
Your feet deserve tailor-made treatments, and foot creams come in a variety of types to cater to your specific needs:
Moisturizing Marvels: The go-to for parched feet! Moisturizing foot creams work wonders on dry skin, providing intense hydration and preventing future dryness.
Exfoliating Elixir: Bid adieu to dead skin! Exfoliating foot creams buff away rough patches, revealing baby-soft soles beneath.
Repairing Magic: Target trouble spots! Repairing foot creams focus on calluses, corns, and other foot woes, leaving you with a flawlessly smooth finish.
The 5 Best Foot Creams
So, kick off your shoes, put your feet up, and let's indulge in a little foot spa magic together! Get ready to step into a world of velvety softness and bid farewell to rough patches and calluses. And by the end, your feet will thank you!
Hey honey, Walk the Walk Propolis Foot and Heel Repair Cream
A true foot care gem that will revolutionize your pampering routine! This foot cream is a natural wonder, enriched with honey, bee propolis, and dead sea salt, providing your feet with the nourishment and healing they crave. But it doesn't stop there! With the addition of sage and basil extracts to banish odors, vitamin E for a softening touch, and the calming properties of chamomile and aloe vera, your feet will feel like they're in paradise.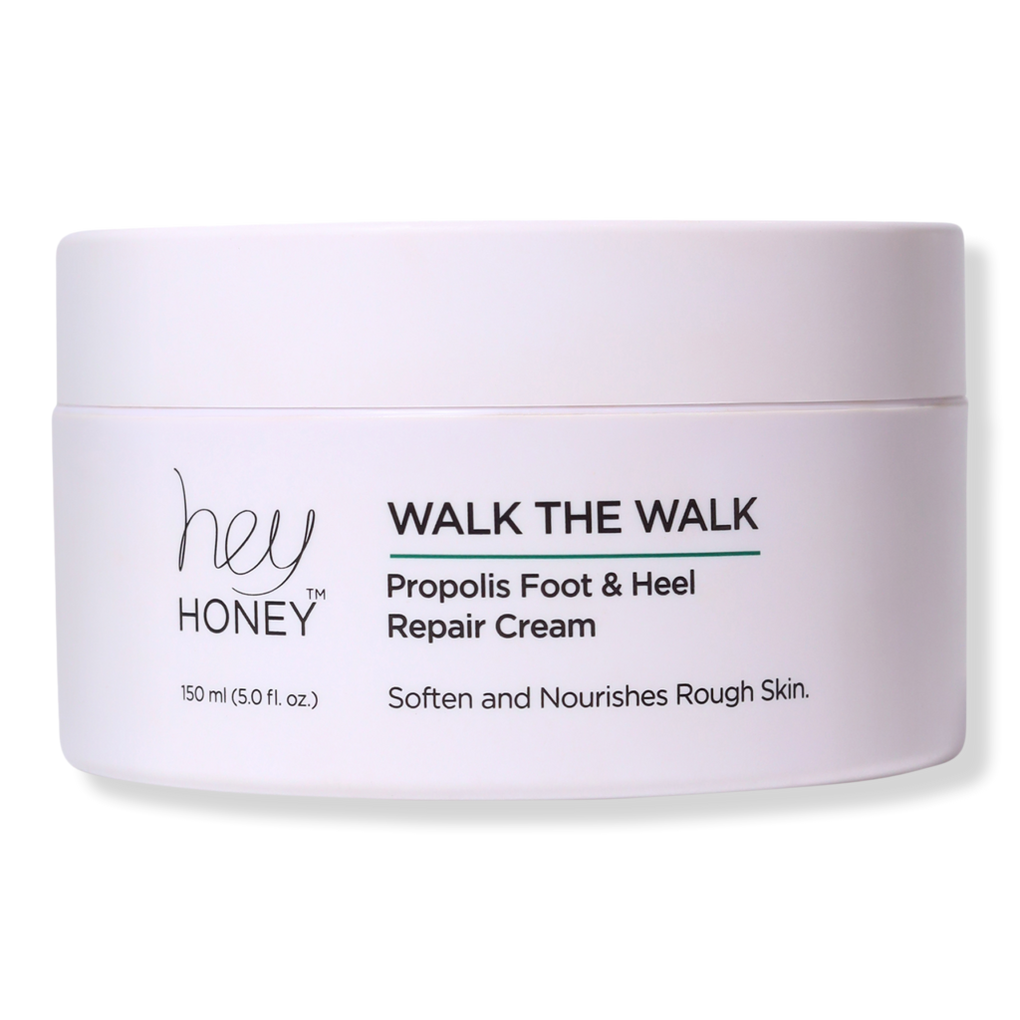 No more greasy after-feel; this cream absorbs beautifully, leaving you with comfort and confidence. Simply indulge in a nightly foot massage and lock in the moisture with cozy socks. In the morning, wake up to incredibly soft and refreshed feet.
At just $31 for a 5-ounce tube, it's an investment you won't regret. Plus, it's cruelty-free, making it even more irresistible. Your feet deserve the best, so treat them to this foot cream wonder and step into a world of foot bliss!
Eucerin Advanced Repair Foot Cream
If you crave nourished feet without the hefty price tag, this one's for you. Say goodbye to rough, callused skin, as its hydrating power, enriched with ceramides, works wonders. Experts praise this cream for its ability to smooth and hydrate dry feet while being gentle enough for all skin types, even sensitive skin.
The non-greasy, quick-absorbing formula ensures your feet feel pampered without the fuss. Plus, it's fragrance-free, making it ideal for those with sensitive skin. At just $18 for 3 ounces, this cream is a true gem.
L'Occitane Shea Butter Foot Cream
Shea butter takes center stage in this product, which is renowned for its instant skin hydration. A little goes a long way, as just a dime-sized amount can work wonders in moisturizing your feet, making it a must-have in your beauty stash. Unlike other rich formulas that leave you slipping and sliding, this cream magically absorbs into the skin within seconds.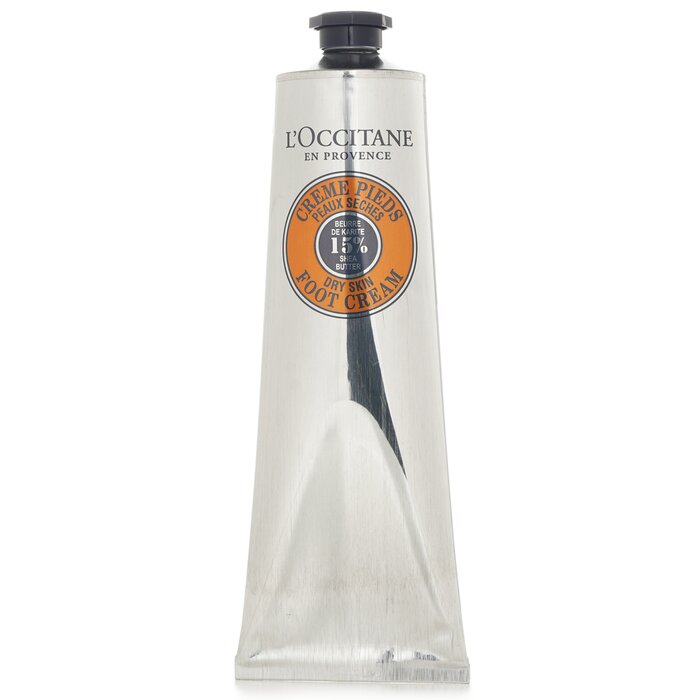 Say hello to relief from soreness and rough, dry heels, all with a delightful lavender essential oil scent to soothe your senses. At $30 for 5.3 ounces, it's a small price to pay for divine foot care.
Olive & June Heel Balm
If you dread the sticky aftermath of foot creams, this balm is a game-changer. Its soothing and hydrating formula works wonders on rough, dry heels, all without fuss. With a travel-friendly design, take it on the go for foot care wherever you are.
This balm is an overnight treatment, so you only need to apply it once a day. Lock in moisture with the power of sunflower and meadowfoam, giving your feet the repair and rejuvenation they deserve. It costs just $20 for 1.8 ounces. And the best part? It's cruelty-free, so you can pamper your feet guilt-free.
Baby Foot Exfoliation: Foot Peel
This peel delivers dramatic softening results with its powerful combination of AHAs, including glycolic and lactic acids. Once you apply the mask, get ready for the magic to unfold. Over the next 48 hours, the mask will work its exfoliating wonders, shedding off dead skin from your entire foot.
While it might be a tad gross to watch the peeling process, the results are beyond worth it! Your feet will feel like ultra-soft feathers. Also, it's cruelty-free, so you can pamper your feet guilt-free.