Being a socialite in NYC takes a lot of energy. From brunch to happy hour, to all-night binges; somehow drinking is ALWAYS involved. I mean, it's a huge part of the NYC culture.
However, there are rules that many don't know or don't seem to follow. NYgal believes it's important to be a knowledgeable drunk in order to protect your image, not piss people off, and have the best possible time.
That's why we are here to teach you the rules and etiquette of bars, drinking, and who's paying the tab…
Basic Bar Etiquette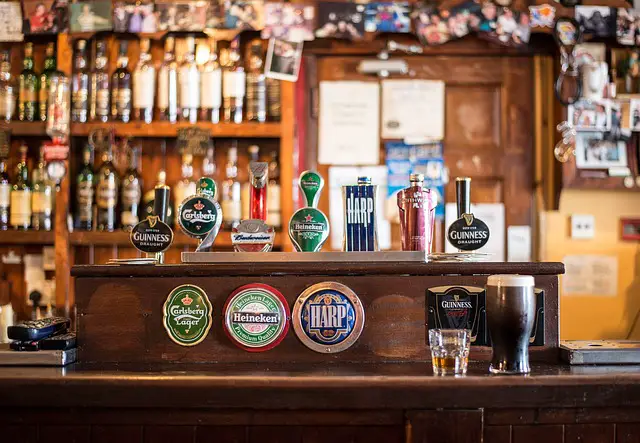 Image credit: [pixabay]
1). Don't Fight with the Bouncer
This one should be obvious because he is the one who decides whether you actually get in or not. I know that sometimes it's frustrating having to wait in a HUGE line and seeing people skip the line because they know someone or in order to keep the male to female ratio balanced, but if you don't like waiting, just go somewhere else! Don't be a dick and give the bouncer a hard time- chances are he's four times your size and not willing to take your shit.
2). Always Tip the Bartender WELL
Do not be that person who goes into a bar, orders martinis all night and then doesn't tip! This is infuriating for bartenders and such an insult. Be a good person and reward them for their hard work. This rule applies to cocktail waitresses and bottle girls too!
3). Don't Bitch About Your Drink
Ok, so if your drink is like completely wrong it's ok to ask the bartender about it (IN A NICE WAY). However, if you are just bitching to bitch or to try to get a free drink, please just don't. Your attitude will have the bartender ignoring you for the rest of the night and that's not what you want if you're trying to get a good buzz on.
4). Don't Be the Annoying Drunk
Bartenders want you to have fun, but they don't want a loud screaming person "so excited" because Mark, Dion, or Kyle just texted them to "meet-up later". They don't care. They also don't want the polar-opposite; someone who is half passed-out drooling like a fool, being escorted out by the bouncer. So, when you go out, please control yourself…a little. Oh, and if you're flirting with the bartender, you better be respectful and also tip them really well.
5). Don't Order That Complicated Drink if the Bar is Busy
If you see that the bar is absolutely packed, absolutely do NOT order a cosmopolitan, an old-fashioned, or any other drink that is more than two ingredients! Especially if you're at a sports bar and it's game time. Suck up your ego and order a beer.
6). Weird Drinks
No bartender knows how to make every single drink and shot ever created. If you tell them what's in it, some bartenders will craft it for you if you're nice (Reminder: never do this when the bar is busy AF). Generally, if you go up and ask for a Red-Headed Slut, a Drunken Angel or a Woo Woo the bartender will have to pull out their phone to look up the ingredients. Don't ever give them shit about not knowing your weird-ass drink.
Shot Rules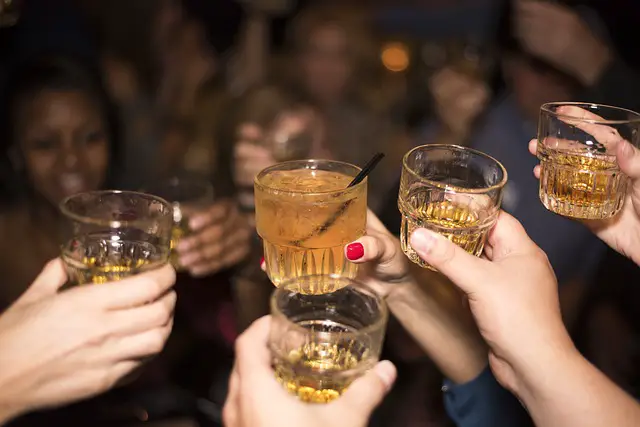 Image credit: [pixabay]
1). The Notorious Round of Shots
When ordering a round of shots, first of all, include everyone who is standing at the bar with you because you know, don't be a dick. Second, pick something that people actually like to take shots of- hello, tequila; it's simple, but fun when you add a lime and some salt. No one wants to down vodka unless it's good vodka and it's chilled. Also, while partying with friends there should be a pretty even rotation of who's getting the shots. Don't make Jill buy them every single time.
2). To Clink or Not to Clink
This is always a dilemma. We all want to celebrate and cheers with each other, but Gary is ALLLLLL the way on the other side of the table and you know you're going to spill your shot if you stretch over there. A simple gesture will suffice. No one wants to have to go grab napkins because you spilled your whiskey all over the table. AGAIN.
Similarly, at a bar, it's hard to clink with everyone while there are people swarming the bar, trying to get a drink. Do your best, but clinking with the one or two people closest to you- it's totally acceptable. You didn't pay $12 to have the floor take your shot.
3). Raise Shot, Clink with Friends, Clink the Bar, Take Shot
This is an old tradition, but many believe it shows a sign of respect for the bartender when you clink your shot on the bar before taking it. Others say it's for friends who aren't there, but there in spirit. Also always "CHEERS" to something, even it's something silly! Why not celebrate every shot?
4). Buying the Bartender a Shot
If your bartender has been really cool and hooking you up all night, offer to buy them a shot! If they decline, don't pressure them about it; some bartenders don't like drinking on their shift, or maybe they just don't want to take a shot with you. Either way, leave it be and move on.
5). New Friends
We all meet a nice girl in a bar bathroom who tells you your real worth and that you have beautiful hair, so why not buy her a shot? Shots are the ultimate bonding experience at any bar and everyone could use an extra friend in NYC. Who knows, maybe she'll be your new BFF? That's NYC magic for ya!
Who's Getting the Tab?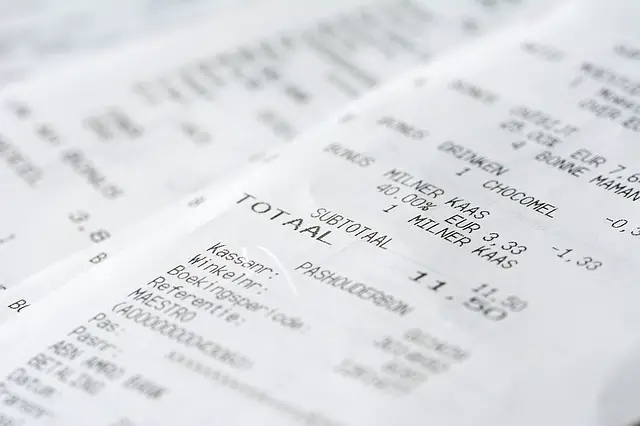 Image credit: [pixabay]
1). How to Split
Alright, so it's definitely easier for the bartender to have one big tab than a million one-drink/two-drink tabs, so if your friends are responsible, put down one card for the bill at the beginning of the night and split it up later- preferably with Venmo so you're not handing the bartender 5 cards when they're trying to GTFO and live their own lives instead of watching you live yours.
2). Birthday Drinks
If it's your birthday, you should NOT be the one getting the tab. People should be buying you drinks all night. Relish in this- it only happens once a year, so live it up and enjoy!
Party on, NYgal!
Feature image credit: [pixabay]