Women are amazing creatures. We are born, we go through puberty, we experience period pains, acne, and catty name-calling. We have babies, we steamroll over society's expectations of women, we suffer through menopause, and we age gracefully.
Although every aspect of the female experience is unique, a lot of TV shows today tend to focus on life before menopause and don't delve into the rich world that exists for women over a certain age. Grace and Frankie, a Netflix comedy in its fourth season, does just that.
In Grace and Frankie, the first season follows the titular characters as unhappy acquaintances who manage divorce together after their husbands decide to proudly live out and marry each other.
By now in the fourth season, the two women are best friends navigating new waters as 70-something divorcées. Honestly, every NYGal should aspire to be Grace and Frankie when we grow up.
They're Dating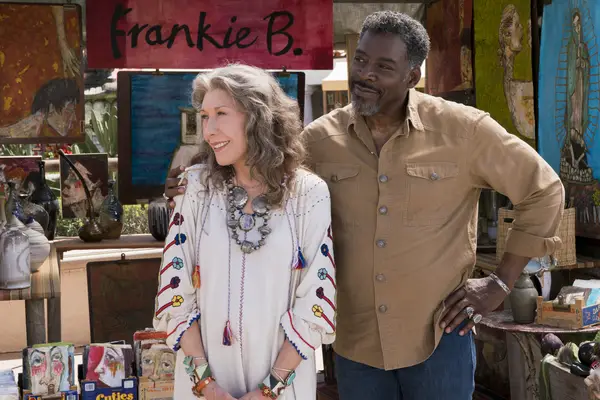 Image credit: Project Fandom
The last thing you expect to be doing as a 70-something-year-old is dating. However, Grace and Frankie managed to play the dating game with a grace and frankness that the game requires, but with the added wisdom of their years.
If only we all had that kind of wisdom while playing Tinder, Bumble or Hingle in our mid-20's.
They Tackle Real-Life Issues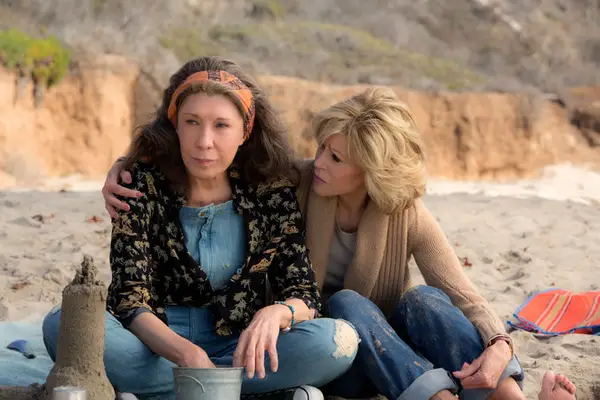 Image credit: The Mary Sue
A big part of life as we age is the cycle of life – people die. Something Grace and Frankie manages to pull off so well is how their representation of death and funerals.
In some episodes, funerals are used as a comedic element or a place to move the plot along, but overall, they come up quite often. Grace and Frankie reminds its audience that friends and neighbors die for many different reasons and although the initial response is to mourn, it is also important to hold onto good memories.
They're Badass Business Women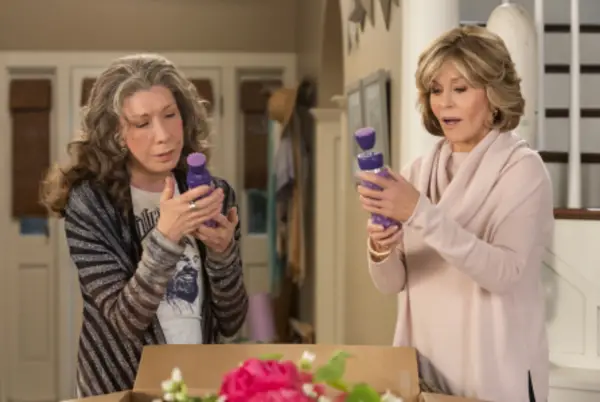 Image credit: Deadline
In the later seasons, Grace and Frankie embark on a whole new empowering life mission; they create a brand new business that provides sex toys for geriatrics.
Specifically, the two women design a vibrator which provides a lot of comfort for women with hand and wrist pain and other concerns that pop up as women age.
It is really cool to watch two older women develop and execute a successful business in an industry that does not accommodate the wants, needs, and desires of aging adults.
The Casting is Stellar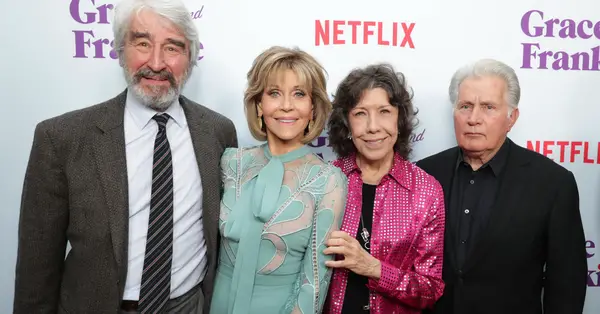 Image credit: Huffington Post
Choosing Golden Globe winners Jane Fonda as Grace and Lily Tomlin as Frankie is what really makes this show stand out. Tomlin is 78 years old, and Fonda is 80.
Aside from these women being two of the most dynamic, high profile actors of their time, they have created characters that defy the traditional representation of women over a certain age as portrayed by media.
Ageism in the entertainment industry is a huge problem and Grace and Frankie bashes the idea that humans from all walks of life lose their sparkle over the age of 40, or that older women must be styleless sexless grandmotherly figures.
If you haven't already added Grace and Frankie to your Netflix watch list, we encourage you to do so immediately, if not sooner!
Binge the first four seasons now on Netflix and then suffer with us all waiting for season five to arrive sometime next year. Let us know what you think!
Feature image credit: TV Insider