Hear me out, fitness enthusiasts, for what you might learn today in this article might actually make you want to work out in your well-set-up home gym. Yeah, I know how working out doesn't really happen in home gyms. We bring a treadmill with all the excitement in the world, and then it is just there, getting all dusty and rusty once the enthusiasm and newness of it fade off. Isn't that just a waste of money, then? And we ourselves get tired of seeing that equipment lying in some corner of the house. But honestly, it is much more economical than a gym membership. So, today you're going to learn how to set up a home gym that you'd actually want to work out in. Let's go!
Find the Right Space
The first and foremost thing for a home gym is space, right? And this initial and essential step is the key to getting the perfect home gym because, obviously, exercising requires you to stretch and expand your body parts, which cannot be done in a confined space. So look for the right space in the right corner of your house to set up your gym.
Get Only the Required Equipment
Now, nobody does every single form of workout known to mankind in order to stay fit, right? Some of us prefer yoga, while others might want to do pilates. Some might enjoy working out on the treadmill and weightlifting, while others might want to get a little groovy and dance their hearts out.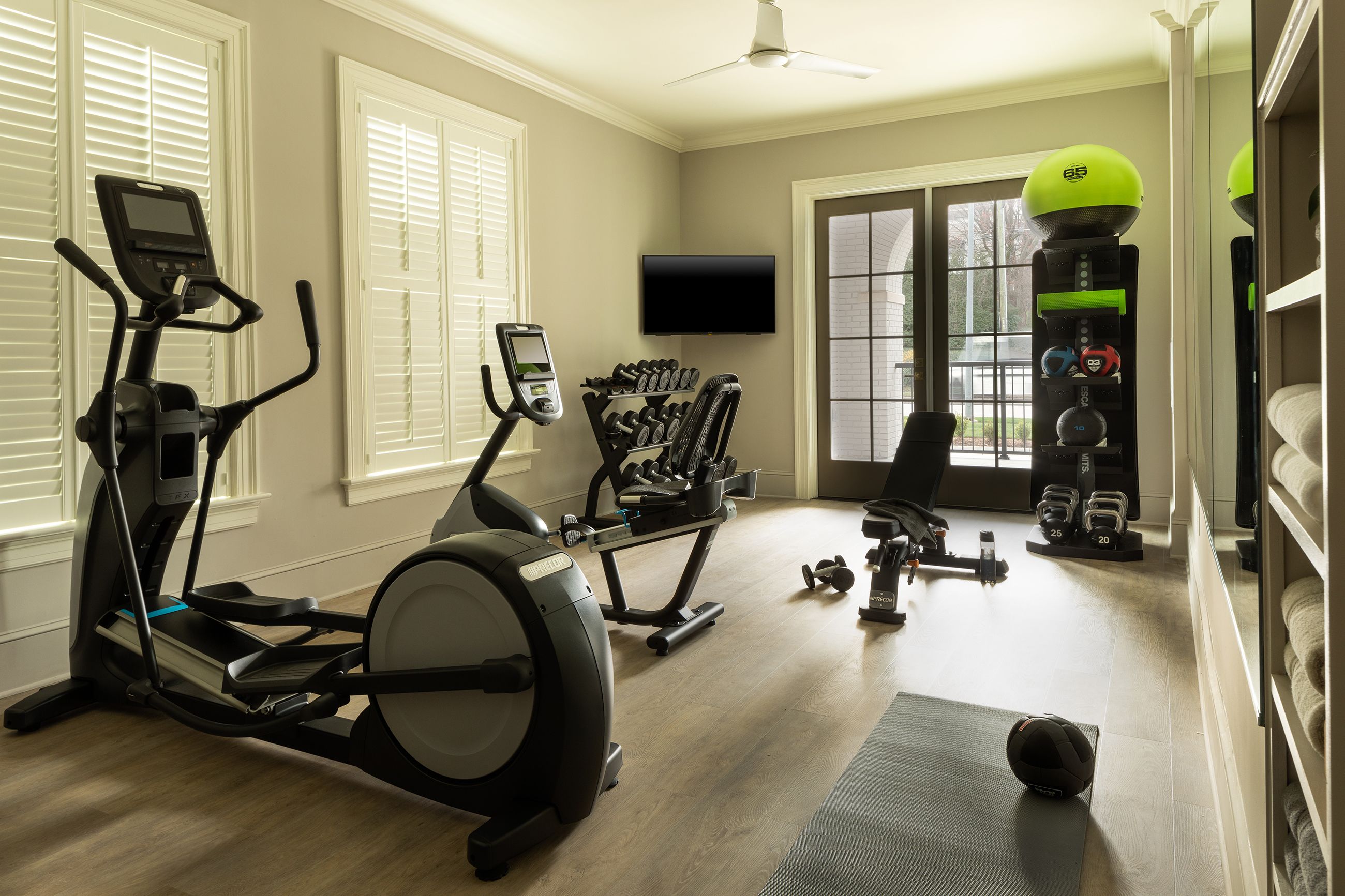 So, whether you have a lot of space or not, only buy the equipment that you need and are actually going to use. Just pointlessly stuffing your area is a waste of money and space. If you're a yoga person, a yoga mat is all you need. If you do pilates, a pilates kit consisting of a pilates ball and bar, along with a mat, is your required equipment. And if you are a person who's all about heavy lifting, running, and jogging, then setting up your gym area with treadmills and weights would do the job, and if dancing is your go-to workout exercise, then, bud, all that you need is a mirror (if you wish to) and mostly a music system. Spend only on the equipment that you're actually going to use.
Create the Vibe
Just getting a space and putting up stuff here and there is not where you're done. Yes, everything is there, but the major part is missing. And it is the vibe! The vibe of your workout space really matters a lot. As humans, the environment of any space plays a very vital role in determining our efficiency. If your office doesn't provide you with an environment that boosts your skills and makes you want to put your best foot forward, then surely your performance will go downhill, right? The same goes for your workout space as well. If you're a plant person with a clean aesthetic, then set up your workout space in such a way that you love the vibration that you feel when you enter the space. If you're a person who works high on energy and exertion and likes an environment that heightens your sense of building your best self through exercise, then set it up that way. Set up music systems that stimulate such vigor in you.
Create Storage Space
Even if you've got everything that you need for your workout area, and your home gym, know that you need a little extra space for storage as well. Who knows when you might wish to change the setup of your gym? For better movement, ventilation, or whatever reason. Or maybe you'll want to add a little more equipment later in the future, but with no extra space, where are you going to put it? Then that would be a problem. So it's never a bad idea to have a little extra space in your home gym. Also, with the space that is available, make sure that you put the things in such a way that they aren't clustered together. Workout space should have room for breathing as well, for it is one of the most important things one needs to take care of.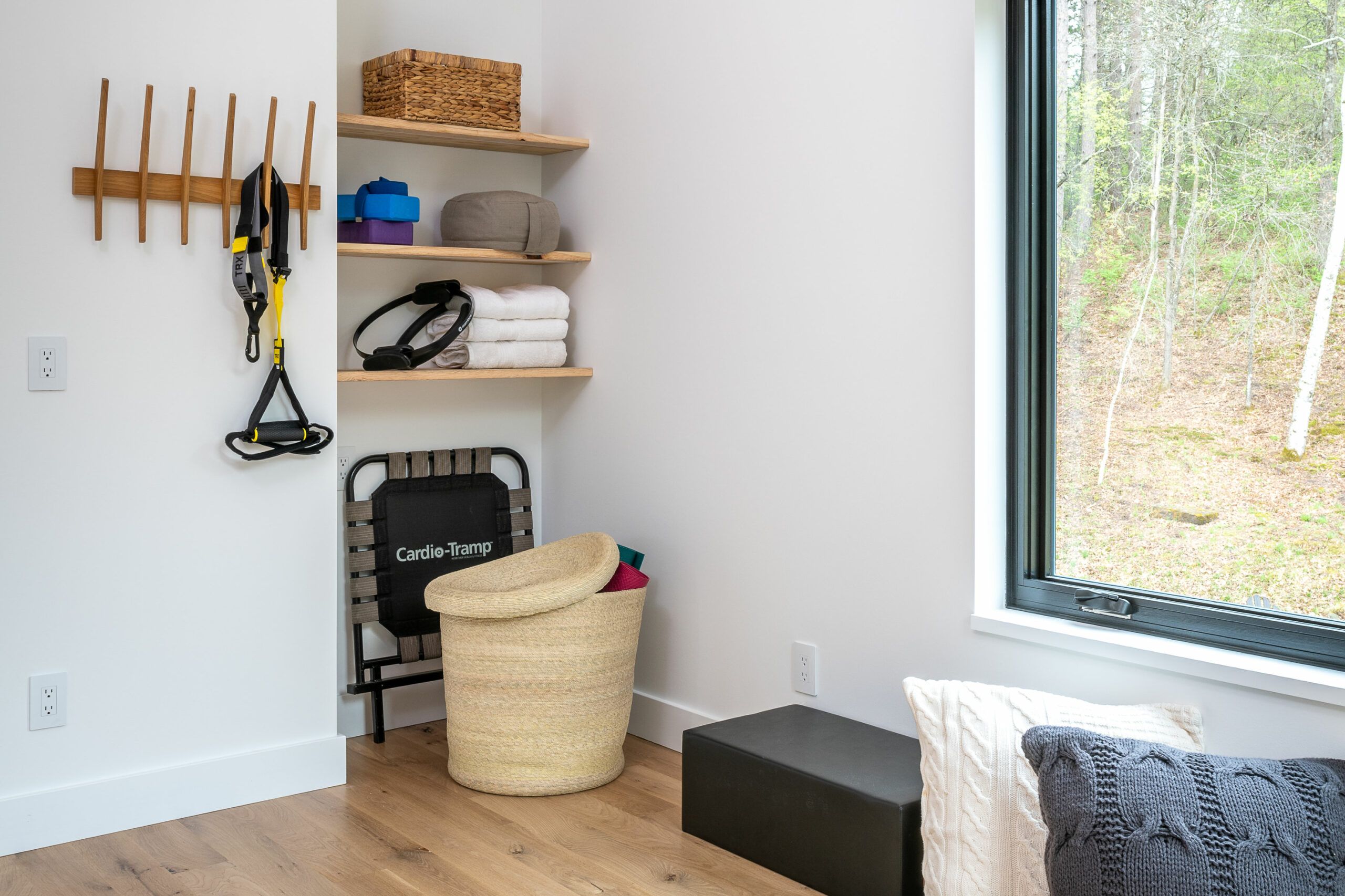 These were some of the tips to create the perfect home gym, with or without a limited space and budget for arranging one. Ultimately, it all comes down to your preferences. But, if needed, you could also invite a friend who you think would make a good workout buddy. After all, we can all do better with some good company, right?