Paris Fashion Week, a veritable mecca for fashion connoisseurs, has never failed to amaze and inspire. Its coveted runways and celebrity-filled front rows are the birthplaces of numerous iconic style moments. This year, once again, it was a spectacle of sartorial splendor, and who better to make waves than the audacious Florence Pugh?
Translucent Elegance: A Throwback
Before delving into this year's look, let's take a moment to remember the unforgettable fashion statement that Florence Pugh made almost exactly a year ago. She turned heads and sparked conversations when she embraced the 'free the nipple' movement in a sheer pink tulle gown. Internet trolls made a vain attempt to throw shade at her bold choice, but Pugh was unperturbed. She defended her choice with grace and conviction, proving that her unique style wasn't up for public scrutiny.
Florence Pugh: A New Fashion Ambassador
This year, Florence Pugh, who has now become an ambassador for Valentino, stepped onto the Parisian scene with a bold determination to shrug off any lingering internet trolling. Pugh has been long known for her daring fashion choices, and as she stepped into the limelight at this year's Valentino couture show, it was clear she wasn't there to blend in.
The Look: Dreamy and Bold
The "Dune: Part Two" star was a vision in lilac, donned in a breezy chiffon gown that kissed the floor with a coquettish train. The halter-neck dress featured two ruffled panels and an open back punctuated with a gigantic bow, adding a whimsical flair to the overall ethereal aura. The gown's plunging neckline allowed her bare breasts to be visible, a brave nod to the body positivity movement and the actress's continued advocacy for self-love and acceptance. Pugh's look also incorporated the 'exposed undies' trend, with her high-waisted pants subtly visible under the mesmerizing fabric.
Accessorizing the Dream
In a tasteful contrast to her pastel gown, Pugh paired the dress with chic black pumps and a matching handbag. The stark black bow at the back added an unexpected twist, highlighting the actress's penchant for unconventional style combinations. Her pixie cut, dyed a vibrant pink, perfectly framed her face, accentuating her minimalist earrings and signature septum ring. The mix of pastel hues, bold black accessories, and edgy hair showcased Pugh's unique approach to blending disparate fashion elements.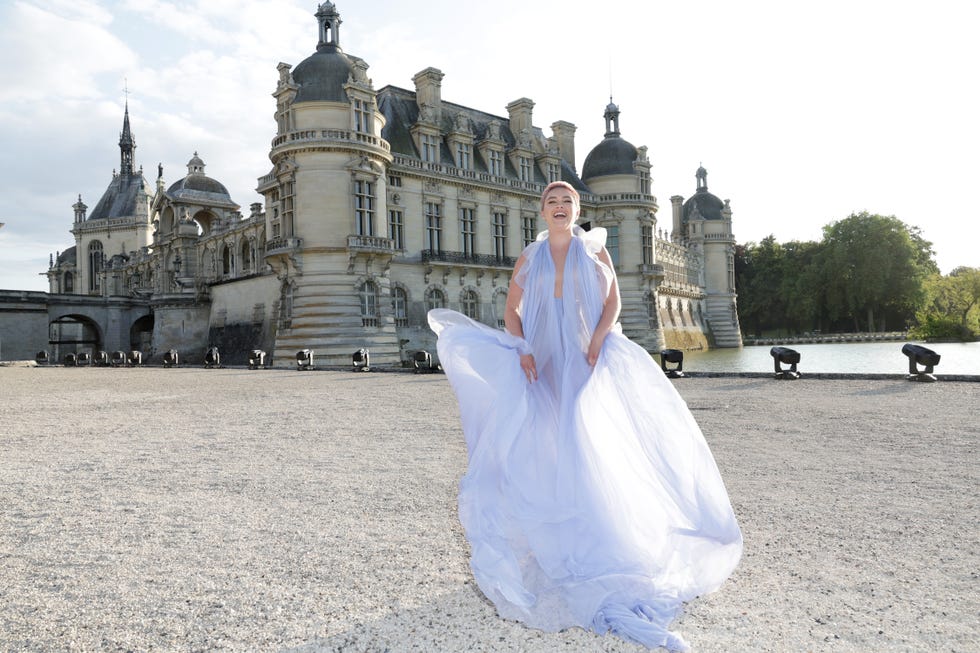 Paris Fashion Week: A Confluence of Style
Paris Fashion Week is not just about individual style statements; it's a celebration of fashion's evolving landscape. The event witnessed a beautiful confluence of different fashion perspectives, from classic chic to avant-garde. It's a platform where the world's top fashion houses and designers unveil their visions and where celebrities like Pugh get to express their personal style narratives.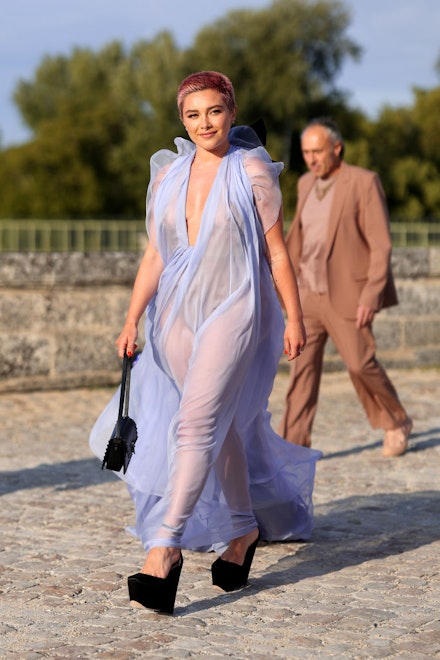 In this grand showcase, Pugh's look stood out. It was a testament to her fashion-forward thinking, her readiness to experiment, and her commitment to breaking stereotypes. Her translucent dress elegantly defied the conventional norms of modesty and opacity on the red carpet, setting the stage for future fashion statements.
Florence Pugh, The Fashion Maverick
In conclusion, Florence Pugh's appearance at Paris Fashion Week was not just a visual feast but also a statement of defiance against traditional fashion norms. Her ensemble, from the bare-it-all translucent gown to the contrasting black accessories, exuded a compelling mix of elegance and rebellion.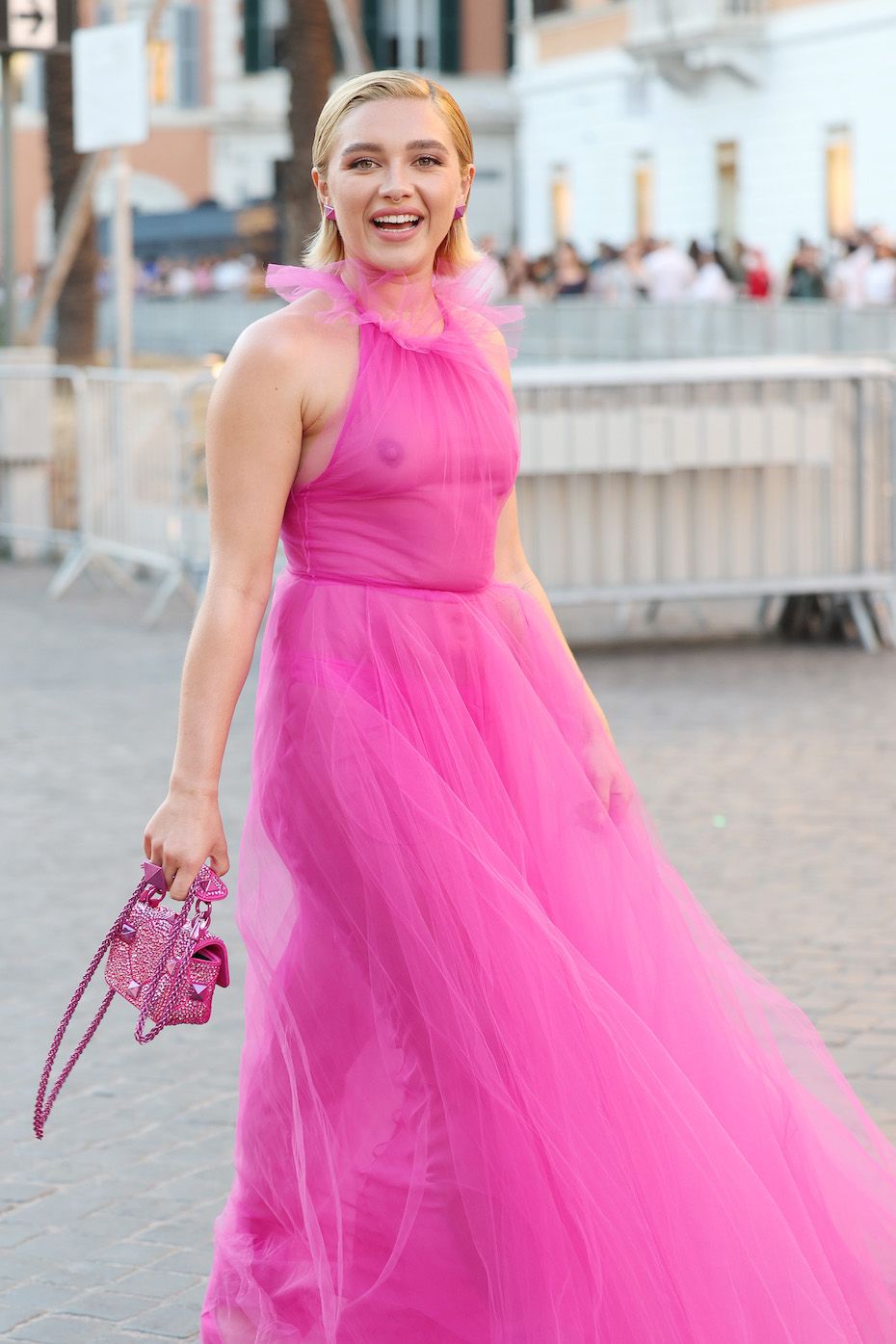 Pugh's fearless approach to style, combined with her advocacy for body positivity and individual expression, makes her a true fashion maverick. As we look forward to future events, there's no doubt that she will continue to push boundaries and set trends, all while staying unapologetically true to herself. In a world of cookie-cutter fashion, Florence Pugh is a breath of fresh air, reminding us all that fashion is, above all, a form of self-expression.
Beyond the Runway: A Cultural Narrative
One cannot discuss Paris Fashion Week without noting its cultural significance. As the fashion capital of the world, Paris sets the global style pulse. Each designer's collection narrates a unique cultural story, creating an international fashion dialogue that spans continents and generations. It's a melting pot of global influences where designers use fabric, cuts, colors, and styles to tell their tales and express their distinctive fashion philosophies.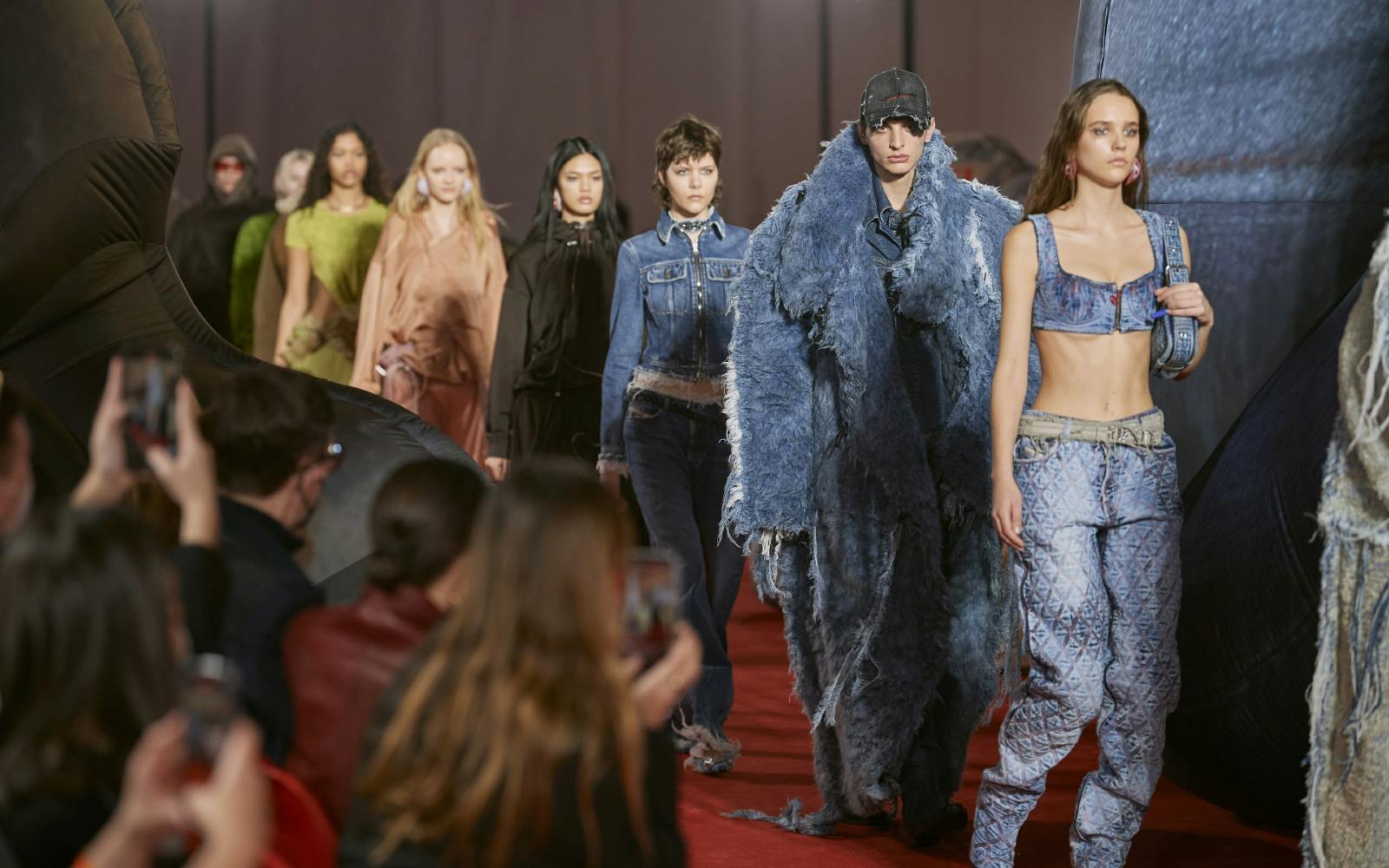 This Year's Paris Fashion Week Highlights
This year, the runways of Paris Fashion Week were graced with a dazzling array of designs. The event was a delightful mix of new-age styles and nostalgia-infused creations. There were bold, bright color palettes and a playful mix of textures and silhouettes, reflecting the fashion world's ever-evolving dynamism.
In the swirl of glittering gowns, striking suits, and daring designs, Paris Fashion Week reminds us that fashion is a constantly evolving dialogue. As we look forward to the next season, we are left wondering what new narratives will unfold and what trends will shape the fashion landscape. Whatever the future holds, it's clear that individuals like Pugh will continue to challenge norms and redefine beauty, one stunning ensemble at a time.
See Also: Camila Cabello's Paris Couture Week Outfits: A Spicy Slay Fest