If you are in the know of the "it" high-end hair care brands, then you are definitely aware of Davines products. If not, then you don't know what you're missing!
The Davines Group was founded in Parma, Italy by the Bollati Family in 1983 and first started as a research laboratory creating high-end hair care products for prominent cosmetic companies across the globe. After a decade of perfecting their craft, the Davines Group cultivated their own brand of hair care products especially for salons in addition to adding a skin-care line to their assortment of products in 1996 which are actually available at select spas.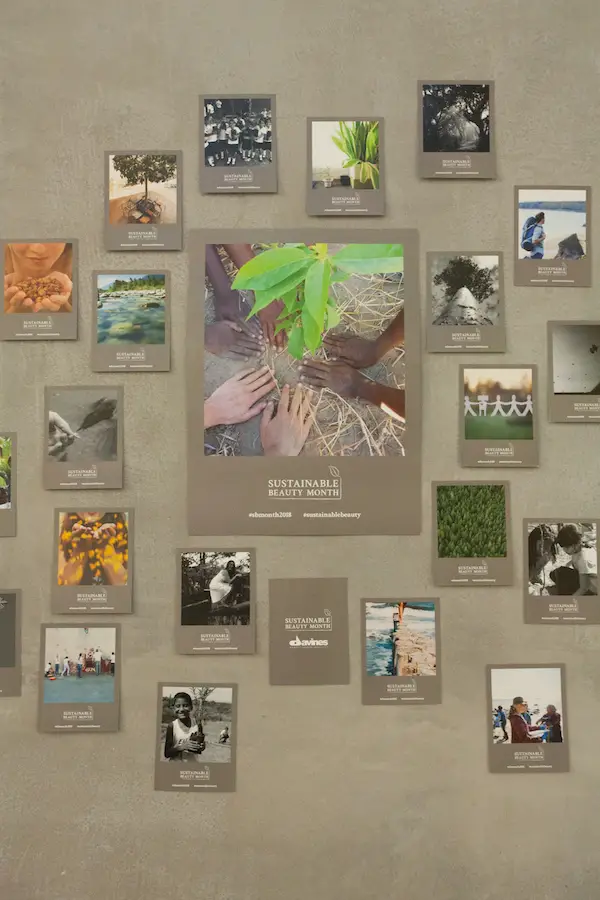 On April 16, the Davines Group held their first Sustainable Beauty Month (SBM) event at the group's flagship salon in New York City, the ION Studio.
Davines Marketing Director, Hannah Dixon, explains that living a balance between beauty and sustainability is a strong belief at Davines. By doing so, you can improve your own life as well as the world you live in.
Sustainability encompasses the responsibility the people at Davines owe to themselves as well as those they work with and their customers. It is a concept that is deeply entwined with the brand. Davines's work is a thoughtful balance of substance and style, nature and science, people and spirit. It is what enables the group to create what they call life-enhancing projects and products.
"We've been running a form of SBM for a few years, it started as a day of fundraising, then a week and now a month," said Dixon. "The event is in April to align with Earth month."
According to Dixon, the SBM event is a key ingredient the Davines Group as well as Davines affiliated salons can support communities and the environment through sustainable beauty in action. This is Davines's seventh year partnering with The Fruit Tree Planting Foundation, which is the charity the group is raising money for. Every year there is a specific project the funds will go to.
"This year the funds we raise together for the Fruit Tree Planting Foundation will support planting 5,000 trees in the Loreto region of Peru," said Dixon.
Approximately 357 local families would benefit from the brand new fruit trees that would provide a stable food and income generation source to local communities as well as schools. The Davines Group will be planting the fruit trees in October and a chosen salon that goes above and beyond with fundraising will be joining the group in Peru.
"This year over 300 salons in North America have pledged to get involved," she said.
The event began at 8 am with stylists donating their time and expertise to raise money during SBM for the Fruit Tree Planting Foundation. Services the stylists provided at the event were haircuts priced at $70, blow-outs at $45, and braids at $25. These stylists were done cutting, blowing out, and braiding hair at 5 pm.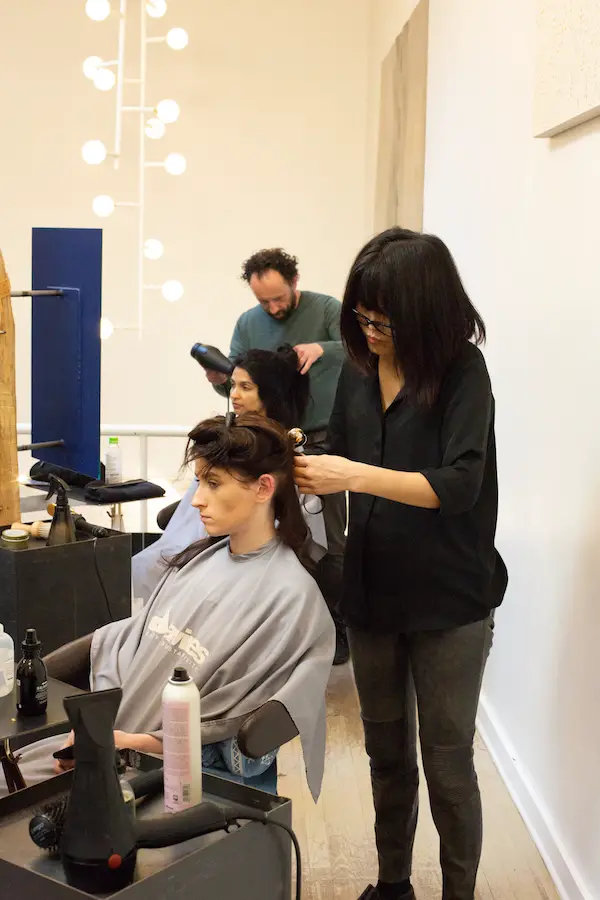 At 6 pm, the group hosted its first 'Wellscape Soiree', an event consisting of a conversation/panel from 7-8 pm featuring Shauna Keeler (nutrition), Madelaine O'Connell (mind/body), and ION Hair Wellness Expert Katie McClusky.
Tickets were $20 which included a host of fellow B Corp partners: conscious cocktails from Sombra Mezcal, Toast Ale, Harmless Harvest coconut water, fresh and aged goat's cheese from Vermont Creamery, brownies from Greyston Bakery, Chocolate from Divine, bites from Gotham Greens, and a $50 + value gift bag with Davines travel-size essentials.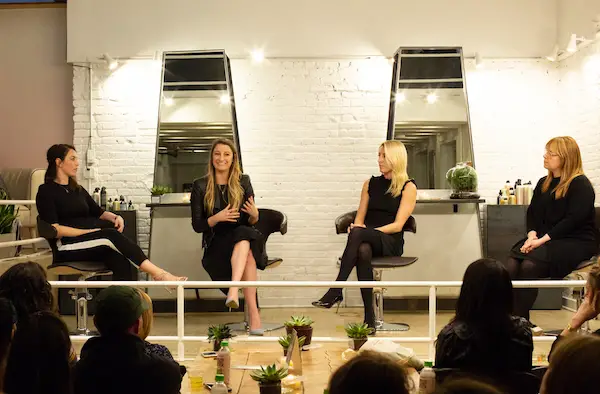 All proceeds from the ticket sales will go to the Fruit Tree Planting Foundation as well.
Image credit: NATE DECARLO