Many people struggle with the choice of whether to purchase a home or rent one at some point in their lives. Both approaches offer benefits and drawbacks, and the decision ultimately comes down to personal tastes, financial factors, and particular situations. This article seeks to give readers a descriptive examination of the advantages and disadvantages of purchasing a home vs. renting so they can make an educated choice.
Benefits of Homeownership
One of the main benefits of purchasing a home is that it may be a long-term investment. Real estate prices tend to increase over time, so homeowners may be able to accumulate equity and profit from rising property values.
A sense of stability and control is provided by house ownership. Homeowners are allowed to customize and alter their living environment as they see fit. They may relax knowing they have a home of their own and not have to worry about rental agreements or possible evictions.
Tax advantages: Owning a home frequently has tax advantages. Tax deductions for mortgage interest and real estate taxes are typically available, which over time may save a lot of money. Some of the expenses related to house ownership may be reduced with the aid of these deductions.
Potential Rental Income: By renting out a section of their property, homeowners have the opportunity to make extra money. Renting out excess space or owning numerous homes can be especially advantageous because it can reduce mortgage payments and promote long-term financial stability.
Benefits of Renting
Mobility and Flexibility: Renting offers more mobility and flexibility, particularly for those who intend on moving frequently or are unsure about their long-term goals. Renters have the opportunity to relocate without having to deal with the headache of selling a home, making it a good choice for people who value flexibility and mobility.
Fewer Initial Expenditures: Compared to purchasing a home, renting often has fewer initial expenditures. There are no down payments or closing charges for renters to worry about. Renters are not concerned with the down payment or closing fees necessary for a mortgage. Additionally, the landlord often bears the cost of upkeep and repairs, which lessens the financial load on the renter.
Minimal Financial Risk: Renting protects people from the dangers related to changing real estate values. Renters are not subject to the risk of a decrease in property value or the burden of having to sell a home during a downturn in the market. In difficult economic times, this might offer financial security and peace of mind.
Access to facilities: It would be expensive to maintain facilities like gyms, swimming pools, and communal areas in a private house. Rental Properties frequently provide a variety of amenities. Renters may make use of these amenities without the extra expenses and duties of ownership.
Deciding whether to purchase a home or rent one is a subjective choice based on a number of variables. Renting gives flexibility, fewer up-front expenses, lesser financial risk, and access to amenities while buying offers long-term investment possibilities, stability, and the opportunity for rental income. When making this choice, it is critical to thoroughly assess your financial situation, lifestyle choices, and long-term objectives. In the end, there isn't a solution that works for everyone, so each person should assess the advantages and disadvantages according to their own circumstances.
Exploring Creative Angles: Renting or Buying a Home?
The Risk-Taking Nomad: For people who have an adventurous spirit, renting might be a seductive alternative. Renting lets you travel without being committed to a single home and discover new neighbourhoods, towns, or even entire nations. With this way of living, people may enjoy many chances, cultures, and experiences without the obligations and commitments of property.
DIY Enthusiast For DIY enthusiasts, owning a home might be a dream come true. Homeowners are allowed to express their creativity in whatever way they choose, from painting the walls to renovating the kitchen. Homeownership may be a blank canvas for displaying one's creative and useful talents, whether it be through remodelling tasks or growing a lovely garden.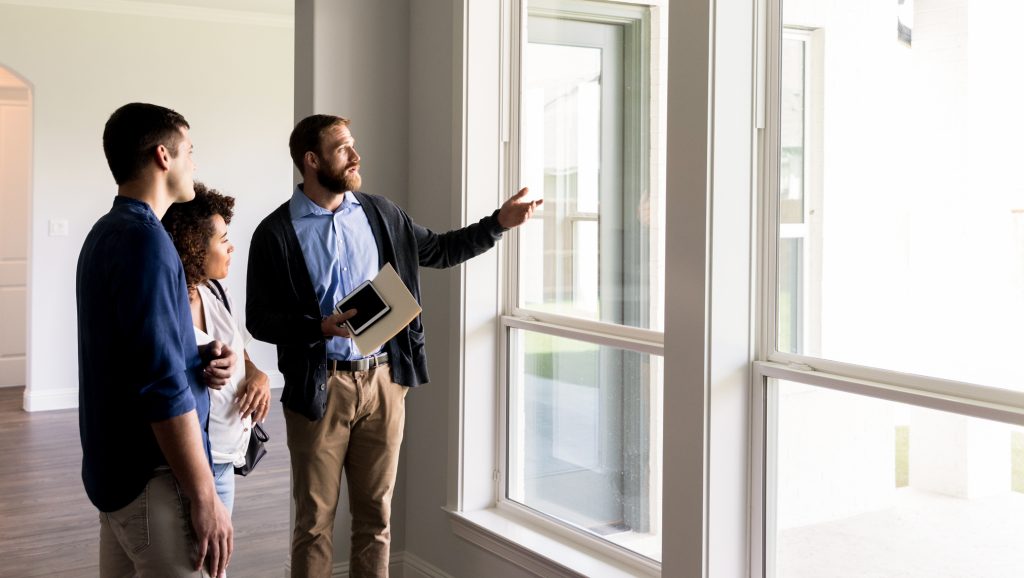 The Financial Strategist: Purchasing a home may be considered a wise financial decision. Homeowners can use those earnings to invest in equity instead of paying rent each month. As the mortgage is eventually paid off, the property turns into an asset whose value may increase. Homeowners may use their property as collateral, thereby expanding their options for loans or investments.
The Environmental Steward: Owning a home may be a way to embrace sustainable living. Homeowners are free to install environmentally friendly improvements, including solar panels, energy-saving appliances, and rainwater collection systems. Homeowners may support environmental protection by minimizing the carbon footprint of their dwellings and encouraging others to do the same.
The Builder of Communities Having a home might increase one's sense of security. Homeowners frequently develop stronger ties to their community through forming relationships with neighbours and taking part in local projects. Homeownership may offer a platform for making a beneficial impact on the community, planning events, or even launching neighbourhood projects because of its stability and permanence.
Renting might provide a chance for a flexible and customized lifestyle, according to The Lifestyle Curator. It enables people to live in a variety of homes, including townhomes, apartments, and even extraordinary architectural marvels. Renters can choose neighbourhoods that fit their interests, whether they prefer the hustle and bustle of a big metropolis or the peace and quiet of the country. This adaptability can take into account shifting lifestyle demands and preferences.
The Minimalist Seeker: Renting offers a lifestyle with fewer material obligations, which is in line with a minimalist worldview. Renters may concentrate on adventures, personal development, and streamlining their lives by avoiding the responsibility of house care and repairs. Renting might provide you with the flexibility to live simply and value experiences above material possessions. If you are looking for luxurious rental properties in Los Angeles, click more and get yourself the best deals
When considering the decision between buying a house or renting, it's essential to explore creative perspectives that align with personal values, aspirations, and lifestyle choices. Whether it's embracing a nomadic lifestyle, DIY projects, financial strategies, sustainability, community building, curated experiences, or minimalism, individuals can find unique paths that resonate with their individuality. By examining these alternative viewpoints, individuals can choose to align with their vision of an ideal living situation.
See Also: 5 Biggest Ways People Waste their Money