Are you tired of seeing your hard-earned money disappear faster than a magician's rabbit? Do you often find yourself scratching your head, wondering where all your cash went, while your wallet silently weeps in the corner? Then you have come to the right place. Today, we will discover the biggest ways people waste money.
As you scroll, we'll expose those sneaky traps that silently drain your bank account. From the forgotten subscriptions that sneakily slither their way into your monthly bills to the habit of dining out that has your taste buds singing but your wallet weeping, These are some of the biggest ways people waste money.
And just like that, your bank account will never take a nosedive, leaving you with a heap of regret and a closet overflowing with impulse purchases.
The 5 Biggest Ways People Waste Their Money
Wasting money starts innocently enough, with a harmless impulse buy. You stumble upon a sale so incredible, it's like a mythical unicorn offering discounts from a parallel universe. Suddenly, your rational brain takes a backseat, and you find yourself hurling items into your shopping cart like a gold-medal-winning shopaholic. Before you know it, you've blown through your carefully crafted budget.
1. Unused Subscriptions and Memberships
Ah, the tangled web of unused subscriptions and forgotten memberships. It's a phenomenon that plagues the wallets and bank accounts of countless individuals. Subscriptions are as commonplace now as a cup of coffee in the morning, and it's all too easy to get carried away with the thrill of signing up for the newest and best services.
The worst part is that a lot of these subscriptions simply sit around unused and unrecognized, making them the biggest way people waste their money. The list is vast and includes anything from streaming services and gym memberships to magazine subscriptions and web platforms. These covert fees are what stealthily eat away at our cash, leaving us perplexed and wondering where our money went.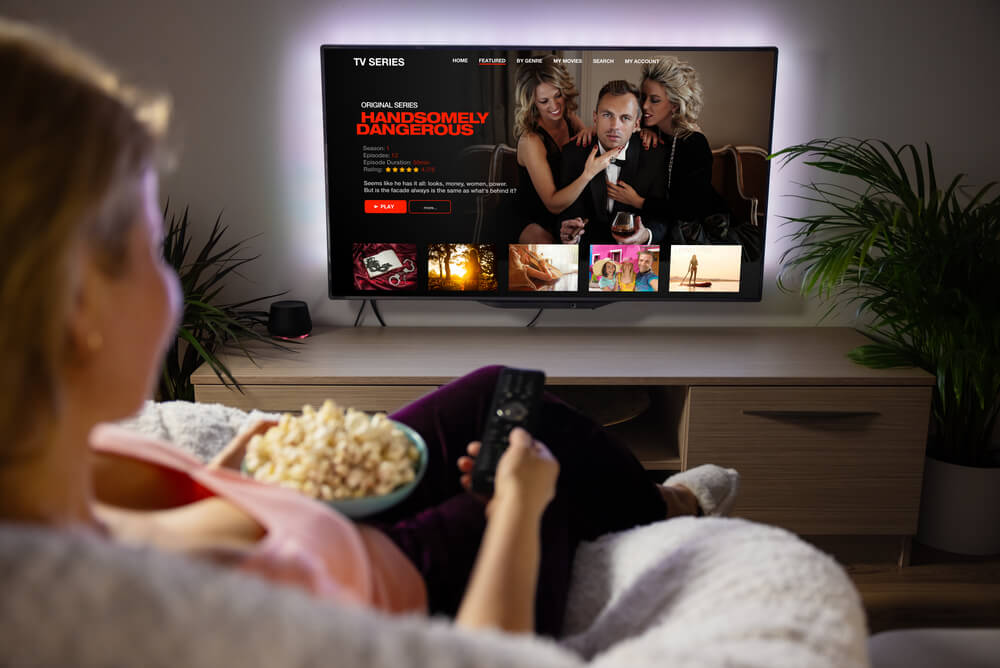 There are ways to combat this wasteful spending. It all starts with taking a close look at your bank statements, identifying those forgotten subscriptions, and mustering up the courage to cancel what no longer serves you.
2. Impulsive Shopping
Impulse buying is another phenomenon that creeps into our lives and leaves our wallets gasping for air. It's that irresistible urge to snatch up the latest shiny gadget or snag that trendy fashion item we just can't resist.
Those spur-of-the-moment purchases add up faster than you can say "credit card debt." Before we know it, we're drowning in a sea of regret and wondering how on earth we accumulated so much stuff we didn't truly need.
But my fellow shopaholics, we hold the power to overcome this financial pitfall. Understanding the triggers of emotional spending and implementing strategies to curb them can help us regain control of our finances. This will further allow you to make wiser, more intentional purchasing decisions.
3. Eating Out and Convenience Foods
Eating out can be an enticing escape from the daily grind, filled with tantalizing flavours and the luxury of having someone else prepare and serve our meals. However, when we crunch the numbers, the cost of dining out can be jaw-dropping. Dining out excessively and relying on convenience foods are two more examples of the biggest ways people waste their money, with the costs of eating out and pre-packaged meals quickly adding up over time.
From the restaurant bill itself to additional expenses like taxes, tips, and transportation, the expenses quickly pile up.
 Here's the catch: convenience comes at a cost, both for our health and our wallets. Convenience foods often contain high levels of sodium, unhealthy fats, and added sugars, posing risks to our health and draining our finances.
You can reduce expenses on eating out and convenience foods by recognizing meal planning and preparation and creating a stockpile of homemade meals. You should definitely go through budget-friendly recipes using simple, nutritious ingredients.
Investing in kitchen tools comes in handy in the long run. By adopting these strategies and being mindful of your eating habits, you can savor homemade meals while keeping your finances in check.
4. Brand loyalty and Overpaying for Products
The allure of brand loyalty is when consumer choices are swayed by emotional connections and familiarity. Brand loyalty has a powerful influence on our purchasing decisions, leading us to pay a premium for products simply because of the brand name attached to them. This blinds us to the possibility of finding comparable or superior alternatives at a lower price. It's time to break free from the cycle of overpaying.
The price we pay for brand loyalty can often leave our wallets lighter than they should. This can be seen in high-end designer clothes and accessories, electronics and gadgets, and everyday products like cleaning supplies and personal care items. However, it is important to consider other cost-effective options that can provide the same level of quality and satisfaction.
You should take the time to research and compare prices, read reviews, and consider alternative brands that offer similar features and quality. The world of generic or store-brand products is also as good as that of branded products, as they often provide excellent quality at a fraction of the cost.
Another strategy is to be open to trying new brands and exploring lesser-known options. You might be pleasantly surprised by the hidden gems you discover. Always try to take advantage of sales, promotions, and discounts to save money and break free from the trap of overpaying for products based on brand loyalty.
5. High-Interest Debt and Credit Card Misuse
High-interest debt can be a financial nightmare, keeping us trapped in a vicious cycle of interest payments and mounting balances. High-interest debt can have long-term consequences, such as financial stress, opportunity limitations, and damage to credit ratings.
Credit card misuse is a common factor behind high-interest debt. Credit card misuse can lead to financial disaster due to interest rates and minimum payment traps. It is important to recognize the dangers of credit card misuse and its impact on financial stability.
To regain control of our finances, we must prioritize paying off high-interest debt and using credit cards responsibly. Creating a budget, cutting expenses, and allocating extra funds to debt payments are crucial steps. Avoid accumulating new debt and focus on paying off existing balances.
Balance transfers, negotiating lower interest rates, and seeking professional financial guidance can also help. Responsible credit card use means paying bills on time, keeping balances low, and using cards for convenience rather than overspending.
In conclusion, by addressing these five biggest ways people waste their money, you can absolutely regain control of their finances and make smarter, more conscious spending choices. It's time to eliminate wasteful habits and adhere to a more financially responsible future.
See Also: 14 Healthy-Sounding Unhealthy Foods