Ladies and gentlemen, there's a rumour going around that we, the fitness aficionados, cannot look stylish while we sweat it out. Well, let me tell you, that's just a bunch of hooey! Today, we're here to debunk that myth and introduce you to the top hairstyles that will not just survive but thrive in your workout sessions. Buckle up for a fun ride through the world of hairdos that stay put no matter how many burpees you do or miles you run!
1. The High Ponytail, Your Fitness BFF
An undeniable classic, the high ponytail is your fail-safe hairstyle for any workout routine. A trusty companion in the journey to fitness, it's like the little black dress of workout hairstyles—it never goes out of style. Plus, it keeps those pesky hair strands out of your face while you're busy breaking a sweat. Simply pull your hair up high and secure it with a sturdy hair tie (scrunchies for the win!). and voila! You are workout-ready. For an extra touch of sass, wrap a strand of hair around the base of the ponytail to cover your hair tie.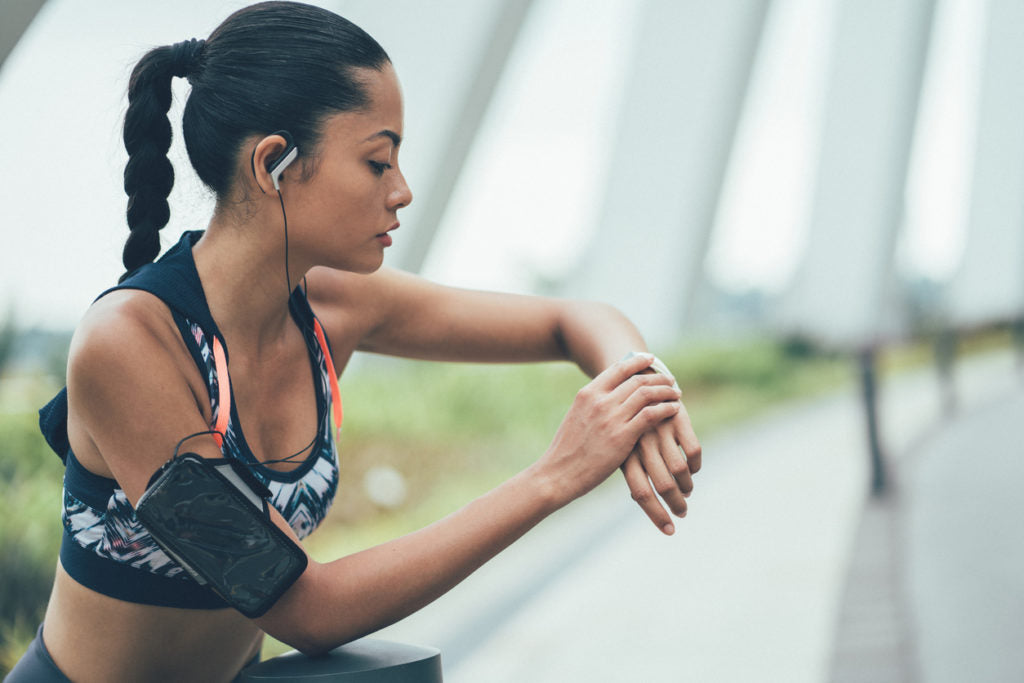 2. Braids: A Chic and Efficient Option
Braids offer an array of options, from the French to the Dutch, each providing a neat and charming look while ensuring your hair stays in place. If you're going for a run or hitting the yoga mat, braids can be your best friend. Plus, the moment when you unravel your braids post-workout to reveal those gorgeous waves—that's a diva moment right there! Experiment with double Dutch braids or a crown braid to add some spice to your workout look.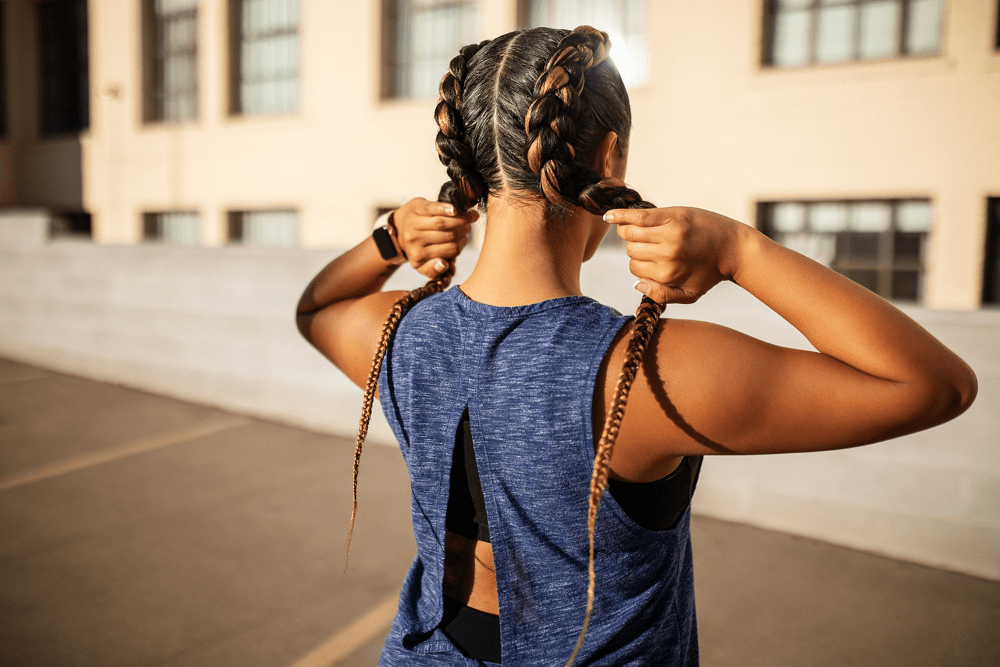 3. The Messy Bun: Elegance in Disarray:
Ladies, who says a gym look can't be chic? The messy bun is your ultimate go-to for a sophisticated yet effortless look. It gives off the vibe of "I just threw my hair up and it looks this fabulous". Whether you're cycling, doing pilates, or just stretching, the messy bun keeps your hair secure and away from your face. Just pull your hair up into a loose bun, leave some strands out, and let your natural beauty shine!
4. Space Buns: When Playful Meets Practical
Embrace your inner 90s child and opt for space buns, a fun yet functional choice for those intense workout sessions. Divide your hair into two sections, twist each into a bun, and secure it with a hair tie. Not only are they incredibly secure, but they also add a quirky touch to your workout ensemble. Plus, they have this magical ability to make even the most intense squat sessions seem just a bit more fun.
5. The Workout Headband: Practicality with a Pinch of Pizzazz
This is not technically a hairstyle, but this little accessory is a game-changer. It's not just about keeping your hair in place; it also helps prevent sweat from dripping into your eyes. Go for a bold print or a vibrant colour to add a dash of personality to your outfit. Remember, folks, when it comes to fitness, practicality and style aren't mutually exclusive.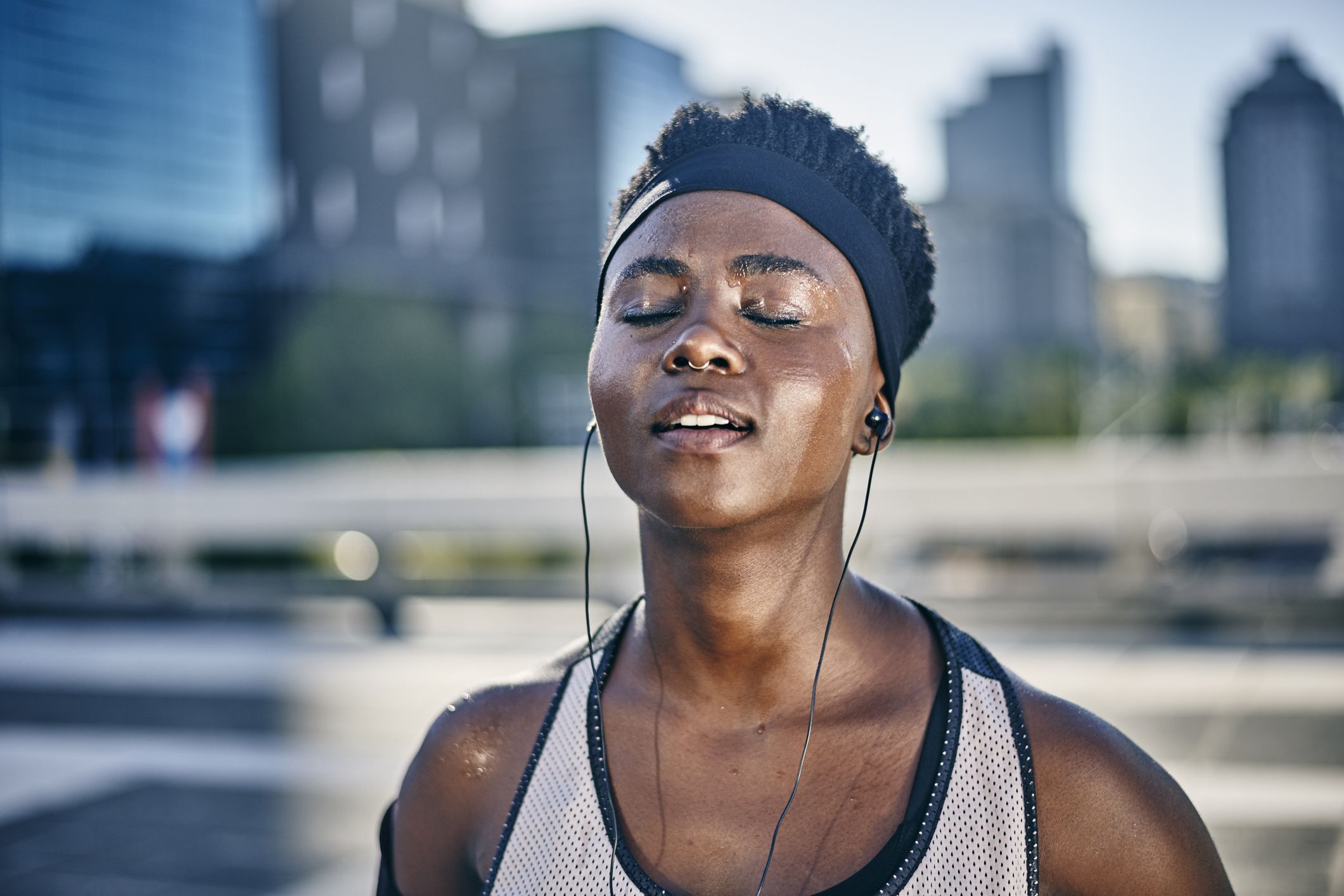 6. The Athletic Updo: Glam and Gym-Ready
Feeling a little extra today? Try an athletic updo. This is where your everyday bun meets a sleek French twist. Start with a low ponytail, twist your hair upward, and pin it at the nape. Not only does this chic updo look elegant, but it's also excellent at keeping hair secure during a vigorous routine. A note of caution: You may just steal the show with this look!
7. Boxer Braids: The Knockout Hairdo
Boxer braids, or double French braids, are a fierce choice for intense training sessions. They provide a tight, secure fit and offer a dash of athletic chic. Plus, the cool, carefree vibe they give off is simply irresistible. If you're ready to kick, punch, and jump your way through a high-energy workout, these braids are a knockout choice.
8. Half-Up, Half-Down: The Best of Both Worlds
Why choose between leaving your hair down or tying it up when you can have both? A half-up, half-down style is a versatile option that lets you show off your locks while keeping them out of your face. Tie the upper half of your hair into a bun or ponytail while leaving the rest loose. Perfect for a dance class or a light workout, this hairdo is the epitome of stylish functionality.
9. The Pineapple Updo: For the Curly-Haired Goddess:
For those blessed with curly or natural hair, the pineapple updo is a great choice. Simply gather your curls on top of your head and secure them with a scrunchie or a soft hair tie. Not only does it look adorable, but it also protects your curls from unnecessary frizz. Plus, it's called a pineapple updo—if that doesn't scream fun, we don't know what does!
10. The Top Knot: An Elevated Twist on the Bun
A top knot is an answer for those sweaty, high-intensity workouts where your hair just needs to stay put. A well-secured top knot won't budge, no matter how many jumping jacks you do. Pro tip: use a hair doughnut for a bigger, fuller bun and show off that beautiful volume.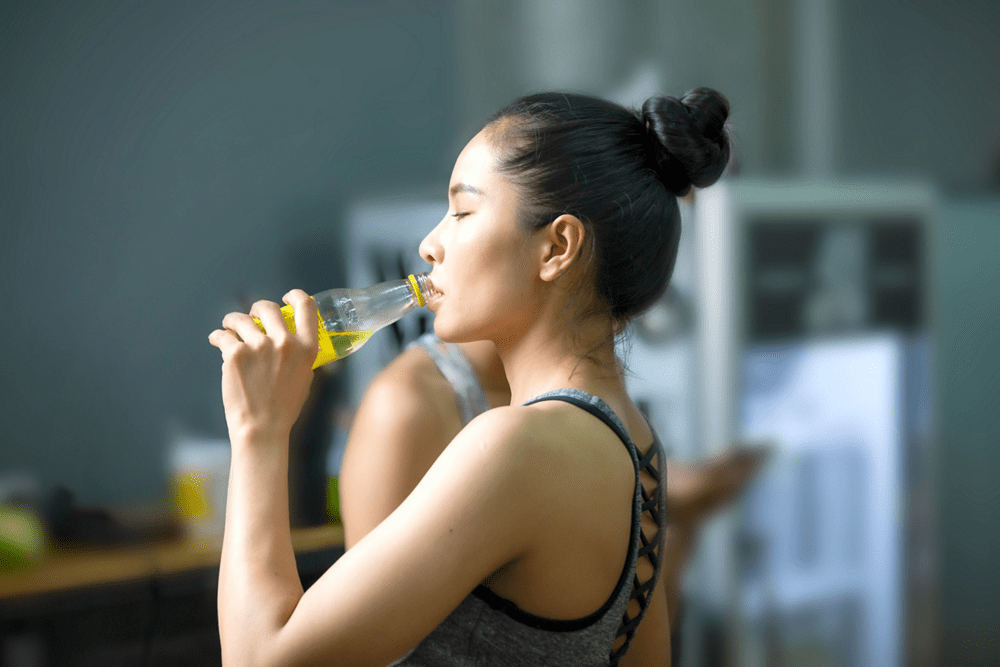 Now that you have a catalogue of hairdos to choose from, working out just got a whole lot more fashionable. These hairstyles aren't just for the gym; they're perfect for any physical activity. Strut your stuff, work.