Suns out, guns out! Memorial Day weekend is literally hours away and the temperatures have been in good standing as it's been hot and sunny the past couple of days. With that being said, a bathing suit is much needed, especially if you're planning a beach weekend or hitting up a rooftop pool party.
There are so many boutiques in Manhattan offering a wide variety of bathing suits for NYgal's of all sizes. We've rounded up the top five places on our list.
Sugar Cookies Lingerie
Sugar Cookies Lingerie does not only sell lingerie as swimwear and sleepwear is carried as well. The bathing suits at Sugar Cookies Lingerie come in unique patterns and range anywhere from $46 to $180, however, some pieces are on sale though. An NYgal favorite is the Graffinis Concrete & Jungles One Piece as the bathing suit is designed by a local company in addition to the print combining NYC backdrops with images of beaches from Costa Rica. The bathing suit is the epitome of balancing the hustle and bustle of the city life with the laxed beach life.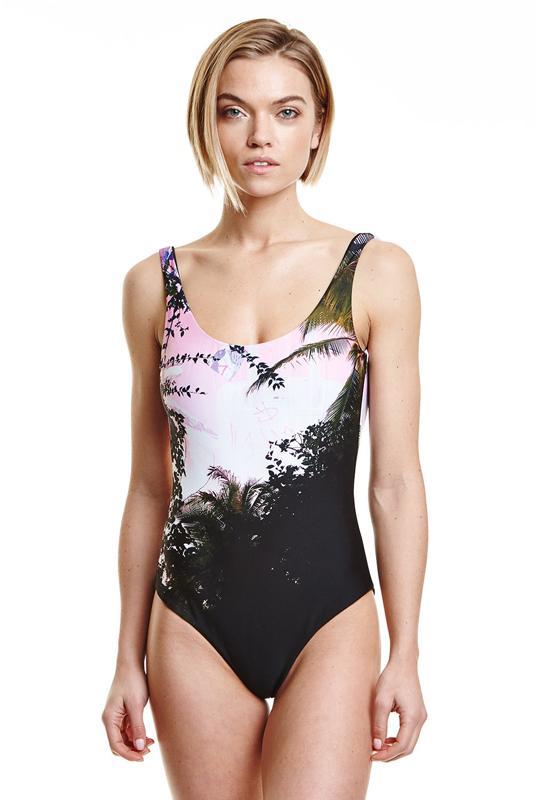 Image Credit: Sugar Cookies Lingerie
& Other Stories
& Other Stories is H &M's sister store which is very affordable. This year's pieces come in warm colors as well as black which is always a staple no matter the season. The swimsuits at this boutique are also affordable. Costing $55, an NYgal favorite is the Squiggle Colour Block Wave one piece swimsuit which has a square neckline along with a removable halter tie which is detailed with a curved open back.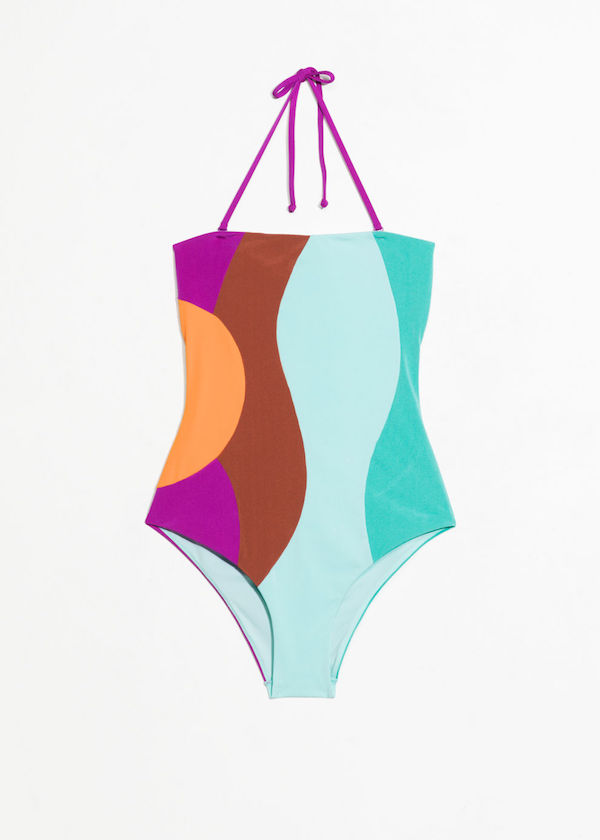 Image Credit:& Other Stories
The Rising States
The Rising States is a hidden gem in the Lower East Side which always stocks swimwear designed by local creatives such as Samantha Pleet, Wymann, and Wolcott Takemoto. Currently, pieces range from $94 to $175 with some having a marked down price. A must have for this summer season would have to be the Botanica Workshop two-piece bathing suit which is the Botan bikini swim top containing a low cut neckline and cross back tie along with high-rise paneled bikini bottoms in black that will make your bloat look unoticeable incase you have your period.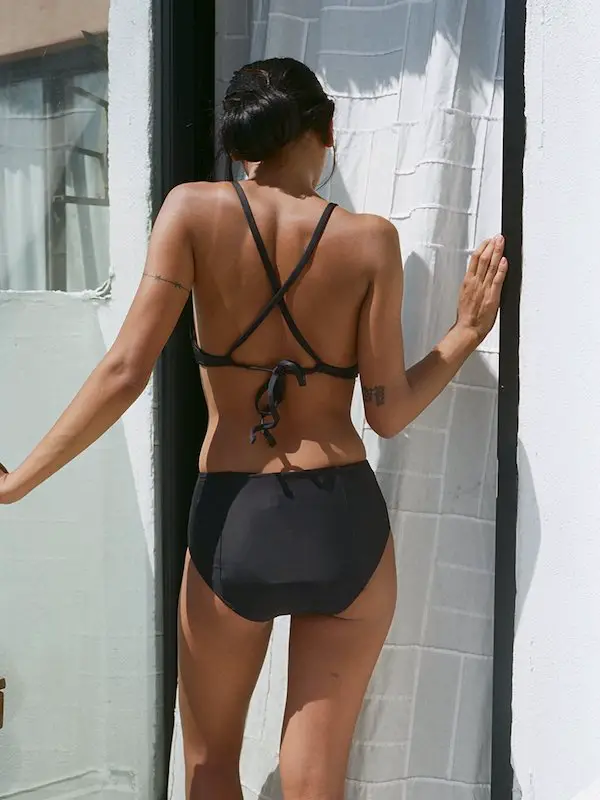 Image Credit: The Rising States New York City
Planet Blue
When walking into Planet Blue, the Malibu feeling comes to mind. The bathing suits start at $40 and come in so many colors, styles, and sizes. An NYgal favorite would have to be Blue Life's recently launched Rumba Ruffle Top which features off the shoulder styling with a ruffled trim, V-neck boning, and a lace up back detail. Pair the Rumba Ruffle Top with the Sweetheart Skimpy Bottom that has adjustable side straps and a ruched back for the ideal skimpy fit.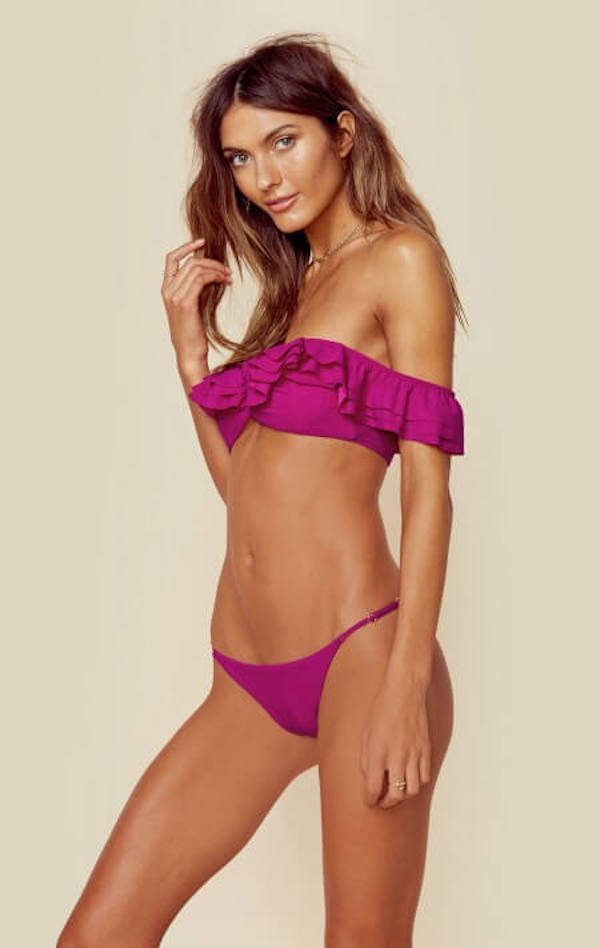 Image Credit: Planet Blue
Azaleas
Located right on 2nd Avenue in the heart of the East Village, the labels carried at Azaleas vary from Acacia to Zinke. Two piece bathing suits are sold as sets at Azaleas, however, you can mix and match if you want to give your bathing suit a pop. A must have for this summer would be Vitamin A's Neutra Triangle Bikini Top in floral print paired with Vitamin A's California High Leg Bikini Bottom in floral print. Bathing suits are priced at $60 or more.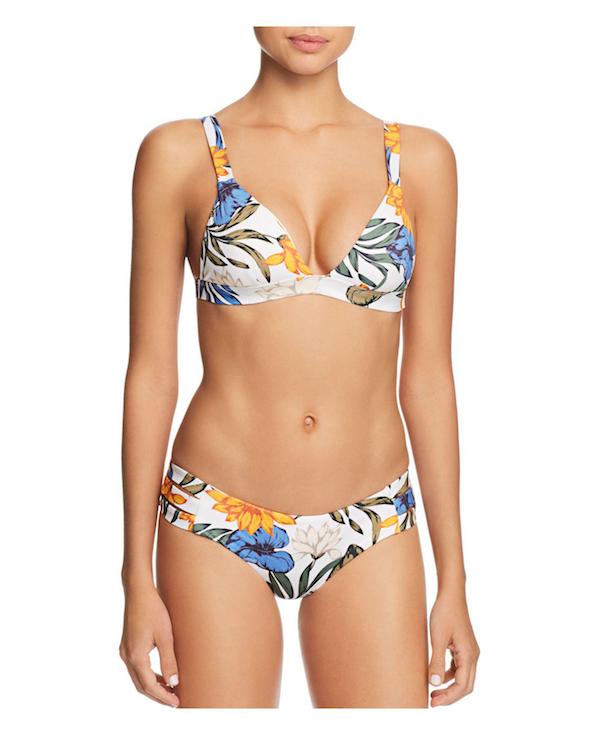 Image Credit: Lyst
Main Image Credit: Among Other Things