Priyanka Chopra has been a household name for over a decade now, with her success spanning across Bollywood and Hollywood. She has been a part of several Bollywood movies and has made a name for herself in Hollywood with her appearances in TV shows and movies like Quantico, Baywatch, and Isn't It Romantic? Apart from her successful acting career, Chopra has also established herself as a producer, singer, and philanthropist. Recently, the actress announced her latest venture, a haircare brand called 'Anomaly.' This brand has been making waves in the beauty industry, and here's everything you need to know about it.
Anomaly: A Revolutionary Haircare Brand for All Hair Types
Anomaly is a haircare brand co-founded by global superstar Priyanka Chopra in collaboration with Maesa, a beauty brand incubator, and other industry veterans, including Sarah Lee and Christine Chang, the founders of Glow Recipe.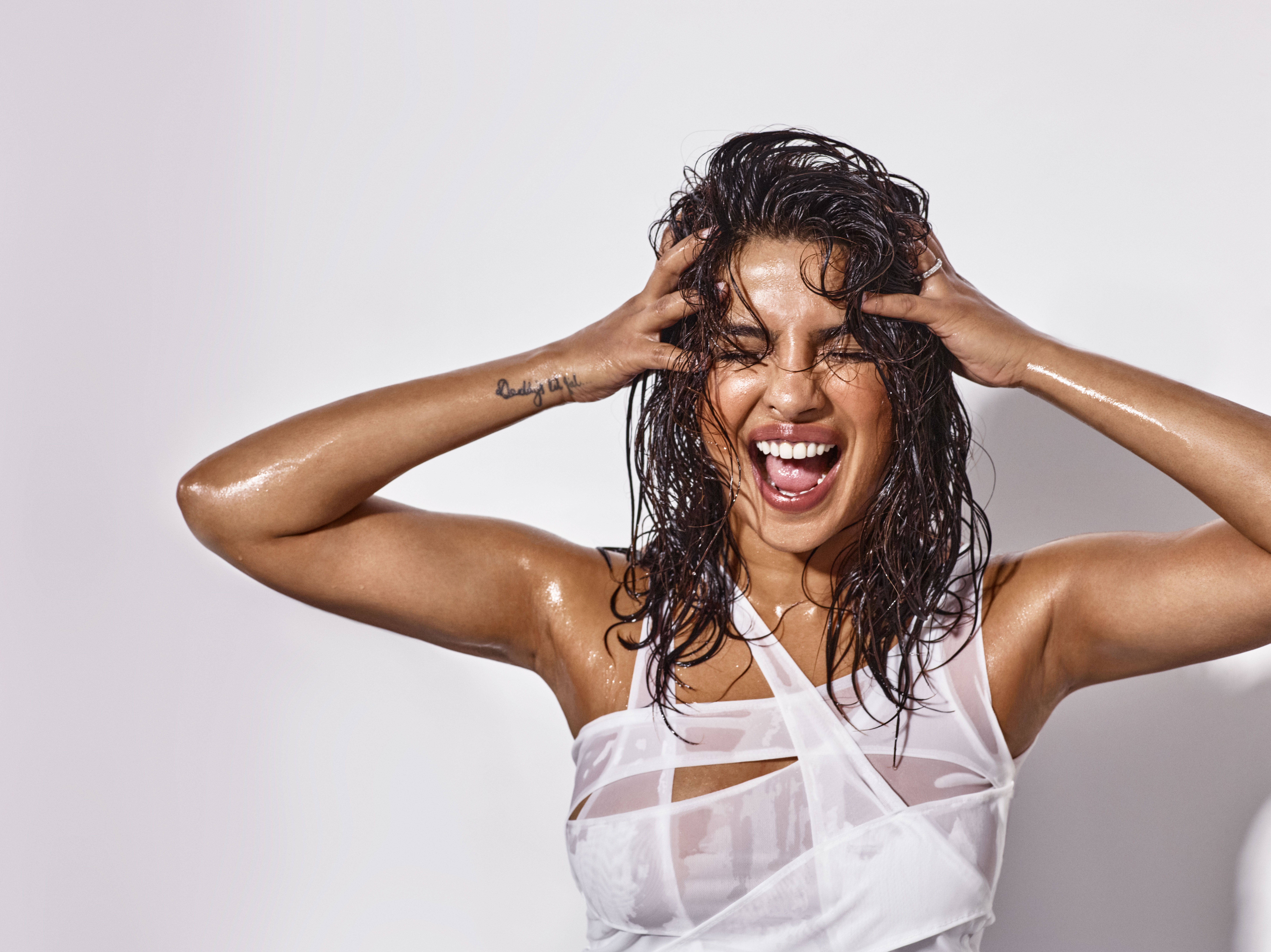 Anomaly, Priyanka Chopra's haircare brand, made its debut in the market in February 2021. The brand takes pride in offering a wide range of hair care products that are specially curated for all hair types. As per the brand's mission, all the products are vegan, cruelty-free, and devoid of harmful chemicals such as sulfates, parabens, phthalates, and silicones, making them suitable for everyone. Anomaly aims to contribute towards the environment's betterment by using 100% post-consumer recycled plastic for its packaging, making it eco-friendly. Additionally, the brand pledges to donate 1% of its annual sales to environmental non-profit organizations as part of its collaboration with 1% for the Planet.
What Sets "Anomaly" Apart from Other Haircare Brands?
Anomaly stands out with its commitment to offering affordable hair care products without compromising on quality. Despite being a celebrity-owned brand, the products are priced between $5 and $15, making them accessible to a wide range of consumers.
In an interview with Vogue India, Priyanka Chopra said, "I have always believed that beauty should be accessible to everyone and that you shouldn't have to break the bank to look and feel good." That's why I created Anomaly, a brand that is all about clean beauty and affordability.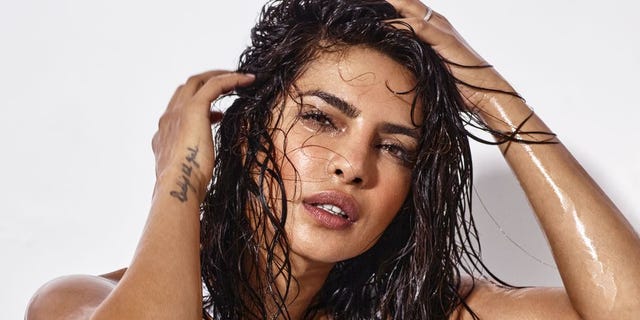 Anomaly's commitment to sustainability is one of the key things that sets it apart from other haircare brands. The brand uses recycled plastic in its packaging and has committed to being carbon-neutral by 2022. Additionally, Anomaly has partnered with WaterAid, a non-profit organization that works towards providing clean water and sanitation to people in need. For every Anomaly product sold, a portion of the proceeds are donated to WaterAid.
What Products Does "Anomaly" Offer?
Anomaly has an extensive range of haircare products that cater to different hair types, including shampoos, conditioners, hair masks, dry shampoos, and hair oils. The brand has meticulously crafted each product to address specific hair needs. From straight and fine to curly and coily, Anomaly offers options that can make a visible difference in the quality and health of your hair.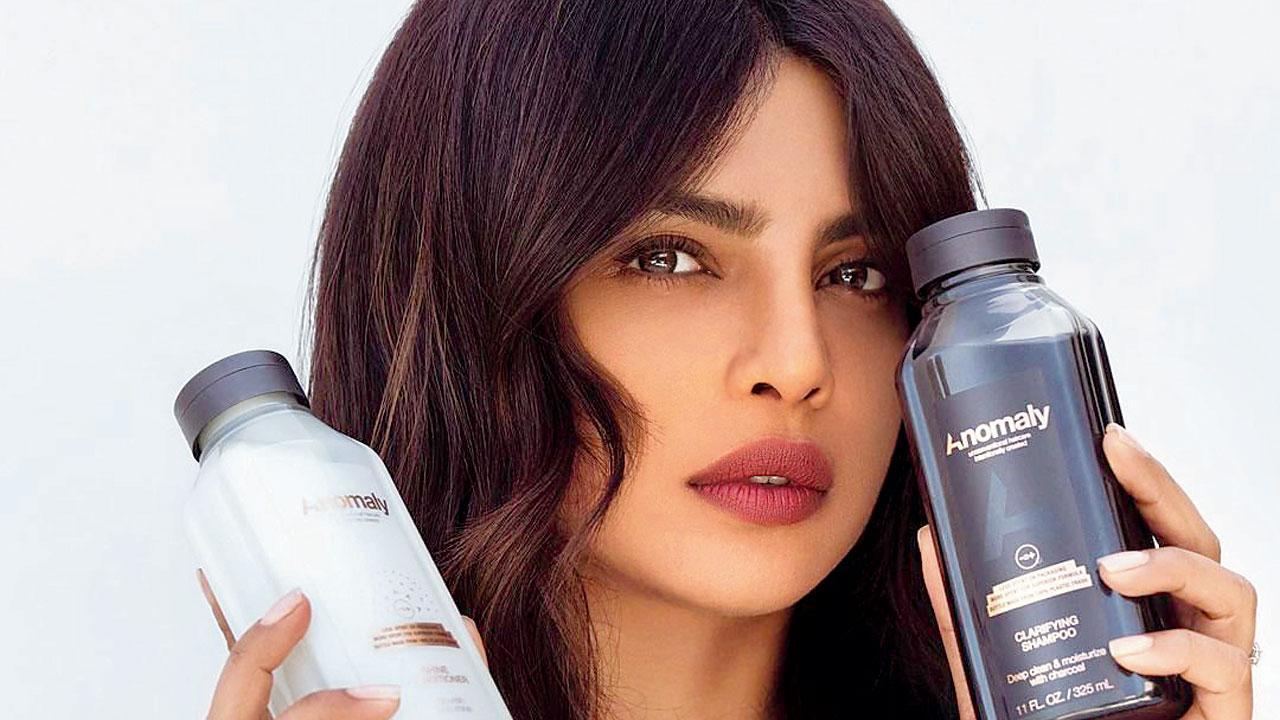 Anomaly's Range of Products:
Anomaly offers a wide range of haircare products that cater to various hair types and concerns. From shampoos to conditioners to hair treatments, each product is specifically formulated to deliver optimal results. Whether you have curly, straight, or color-treated hair, Anomaly has you covered. Some of the products included in the line are:
Clarifying Shampoo: This shampoo is designed to remove impurities and buildup caused by styling products and pollution, leaving your hair feeling clean and refreshed.
Hydrating Shampoo
Enriched with coconut water, aloe vera, and pearl extract, this shampoo is formulated to gently cleanse and hydrate hair without stripping it of its natural oils. It's perfect for those with dry, damaged, or color-treated hair and will leave your locks feeling soft, smooth, and nourished.
Smoothing Conditioner
Infused with argan oil and keratin, this conditioner helps to repair and strengthen damaged hair while smoothing frizz, leaving your hair feeling silky and soft.
Volumizing Conditioner
Biotin and collagen work together in this conditioner to boost volume and add body to fine hair. It also helps to nourish and strengthen hair from within, leaving it looking fuller and more voluminous.
Restoring Hair Mask
Designed for all hair types, this hair mask is enriched with avocado oil and quinoa protein to hydrate, nourish, and repair your hair from the inside out.
Dry Shampoo
Perfect for busy days when you don't have time to wash your hair, Anomaly's dry shampoo absorbs excess oil and refreshes your hair without leaving any residue. It also provides a volumizing effect, giving your hair a fuller look and feel.
Deep conditioning treatment
This treatment is a must-try for those with dry, damaged, or color-treated hair. Infused with avocado oil, shea butter, and hydrolyzed keratin, it deeply moisturizes hair, reduces breakage and split ends, and leaves your hair looking healthy and shiny.
Nourishing Hair Oil
Formulated with moringa oil, sunflower seed oil, and coconut oil, this hair oil deeply hydrates and nourishes your hair while smoothing frizz and flyaways, leaving your hair looking shiny, healthy, and more manageable.
Scalp Scrub
Anomaly's scalp scrub exfoliates the scalp gently and removes buildup, which can lead to scalp irritation, hair loss, and dandruff. It contains natural ingredients like sugar, peppermint oil, and tea tree oil, which provide gentle exfoliation, soothe the scalp, and prevent scalp issues.
Where Can You Buy "Anomaly" Products?
Anomaly products are currently available for purchase on the brand's website, as well as on Target.com and in selected Target stores. The brand has plans to expand its retail presence in the coming months.
Anomaly has received positive reviews from customers and beauty experts alike. Many have praised the brand's commitment to sustainability and clean ingredients. The products have been described as effective and affordable, making them accessible to a wide range of consumers. With Anomaly, Chopra has once again proven that she is not just a successful actor but also a savvy entrepreneur and a force to be reckoned with in the beauty industry.
See Also: Celebrity Style Steals; From their Own Beauty Brands