Building and maintaining a strong relationship requires more than just love and attraction—it takes effort, communication, and yes, even check-ins. But hold on; before you start picturing a formal board meeting with your partner, let's set a lighthearted tone for this important practice.
Relationship check-ins are like mini "spa days" for your bond, allowing you to relax, rejuvenate, and explore the depths of your connection. It's a chance to uncover hidden desires, discuss dreams, and address any concerns in a safe and playful space. So let go of any preconceived notions and get ready for an adventure filled with open communication, heartfelt discussions, and shared growth.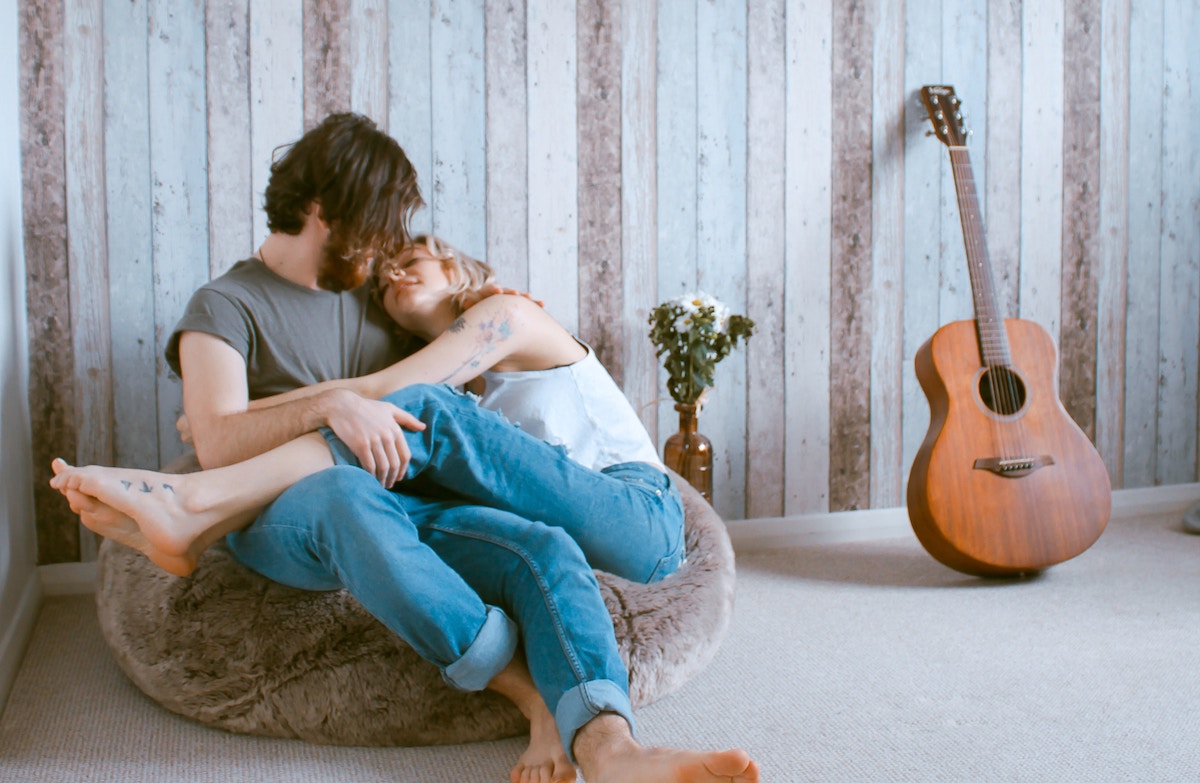 This article will guide you through the art of relationship check-ins, helping you make them a regular and enjoyable part of your journey together. Get ready to strengthen your bond in seven different ways.
What are Relationship Check-ins?
Relationship check-ins are intentional conversations between partners that aim to foster open communication, deepen emotional connection, and ensure the health and growth of the relationship. They provide a dedicated space and time for both individuals to express their thoughts, emotions, concerns, and desires in a constructive manner.
The intent of relationship check-ins is multi-fold:
They promote understanding and empathy, allowing partners to gain insight into each other's experiences, needs, and perspectives.
Check-ins help address any underlying issues or conflicts before they escalate, creating a foundation of trust and honesty. 
Lastly, they offer an opportunity to align goals, aspirations, and visions for the future, ensuring that both partners are on the same page.
7 Ways to Have Relationships Check-ins with Your Partner
The check-in conversations can help you address concerns, improve communication, and ensure that you're both on the same page. Here are 7 ways to have relationship check-ins with your partner:
1. Schedule regular check-ins to nurture your relationship.
Whether it's once a week or once a month, setting aside dedicated time for these conversations is crucial. Consistency is key to ensuring that relationship check-ins become a regular part of your routine. By prioritizing these check-ins, you demonstrate your commitment to the health and growth of your relationship.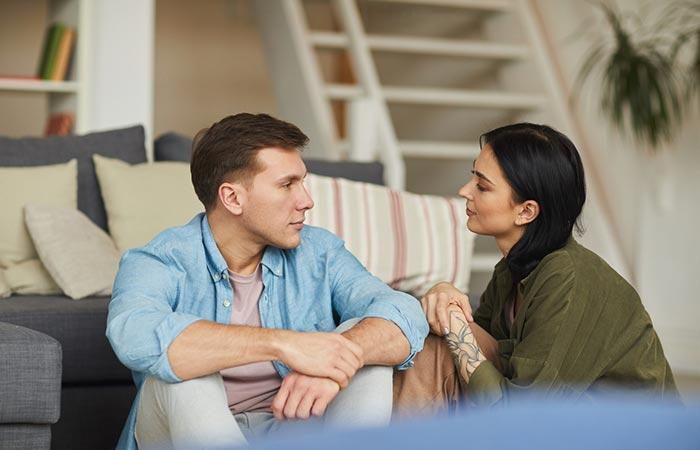 2. Create a safe and comfortable space
It is vital for effective communication during these check-ins. Choose an environment where both you and your partner feel at ease. Opt for a quiet and relaxed setting that allows you to focus on each other without distractions. Feeling secure and free from judgment or criticism encourages open and honest sharing of thoughts and feelings.
3. Practice active listening
It is essential during your check-ins to show your partner that their words are valued. Give them your undivided attention, maintain eye contact, and avoid interrupting. Truly listen to what they are saying, and try to understand their perspective. Reflect back on their words to ensure that you grasp the full meaning behind them. This active engagement promotes deeper understanding and connection.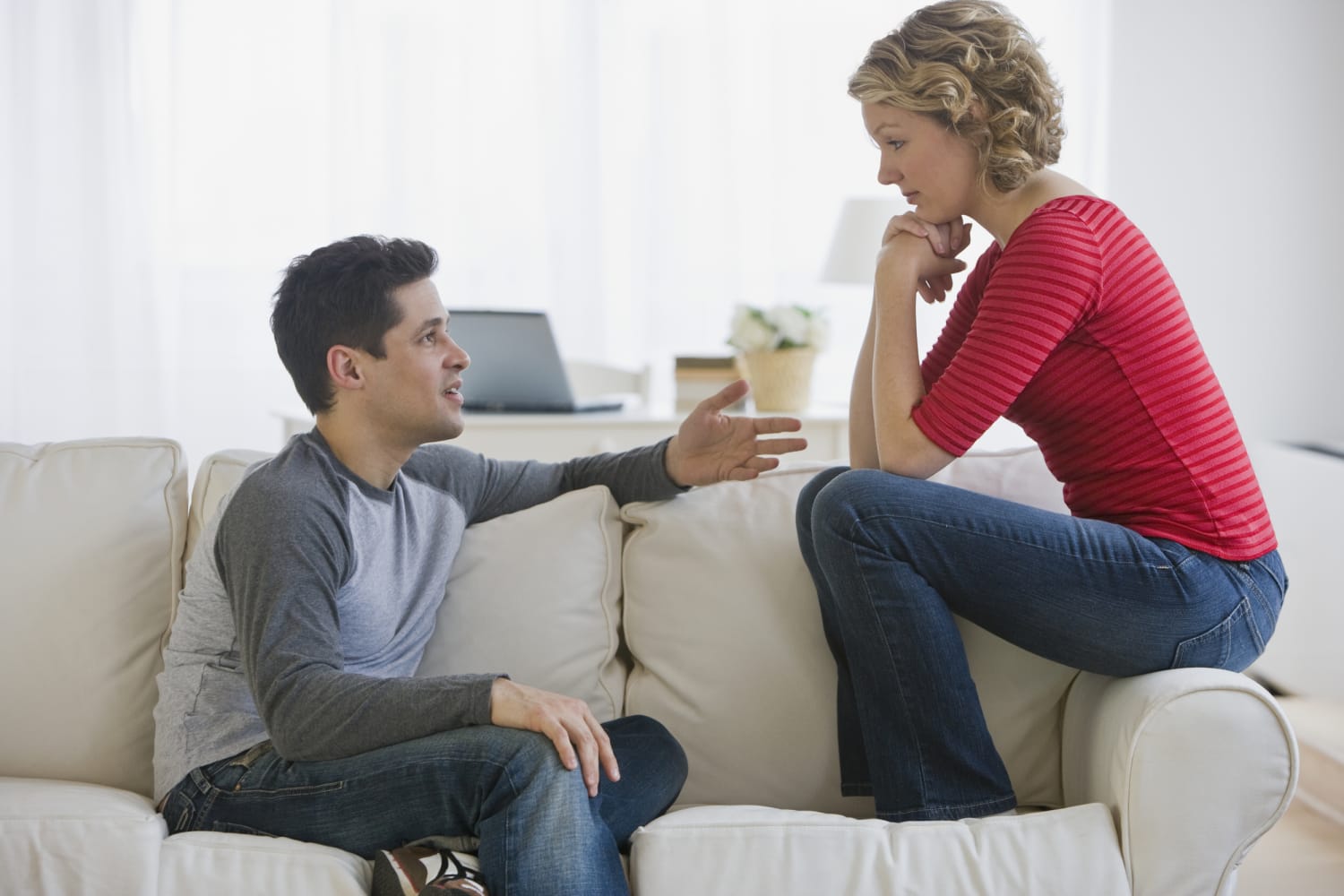 4, Start each check-in by expressing gratitude and appreciation for each other
Sharing appreciation sets a positive and loving tone for the conversation. By expressing what you love and value about your partner, you reinforce the love and respect you have for each other. This fosters a sense of warmth and affection, creating a strong foundation for the discussion that follows.
5. Take the opportunity to discuss your goals and expectations
This should be done both as individuals and as a couple. Talk about your short-term and long-term aspirations, relationship milestones, and any desired changes or adjustments. Clarifying your expectations helps prevent misunderstandings and aligns your visions for the future. By sharing your goals, you can support each other's growth and create a shared path forward.
6. Addressing concerns and conflicts is an essential part of relationship check-ins.
Use this dedicated time to discuss any issues that have arisen in the relationship. Be honest, vulnerable, and respectful in expressing your concerns. Approach conflicts with a constructive mindset, seeking solutions and compromises that satisfy both partners. This open dialogue allows you to work together towards a healthier and more harmonious relationship.
7. Questions for check-in with your partner:
How are you feeling about our relationship lately?
This question will open up the conversation for your partner to share their overall sentiments about the relationship. It would allow you to gauge their emotional state and gain insights into any potential concerns or areas of improvement.
Is there anything specific you would like to discuss or address?
This query will give your partner the opportunity to bring up any specific topics or issues they may have been thinking about. 
What has been going well for us recently that you appreciate?
It will allow your partner to express gratitude and acknowledge the things that have been working well. It reinforces a sense of appreciation and strengthens the bond between you both.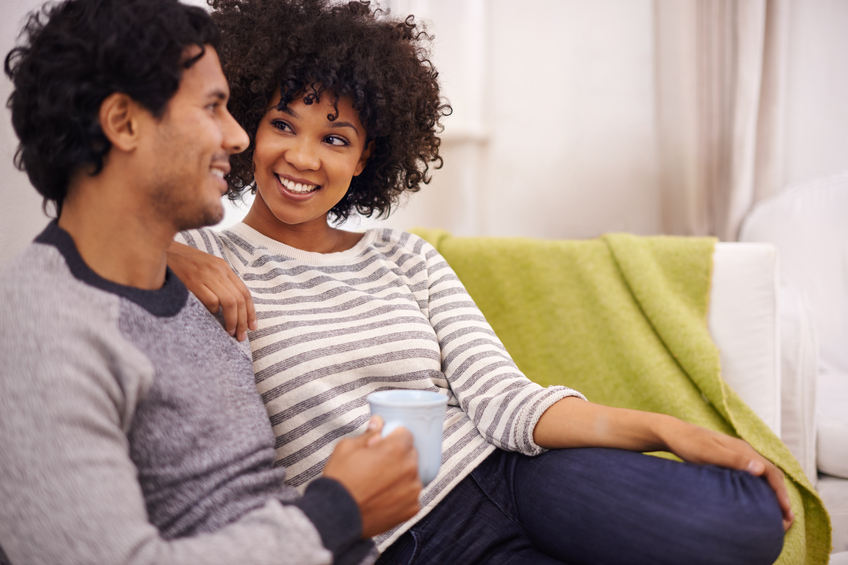 How can I better support you or meet your needs?
It will show that you are committed to their well-being and willing to make adjustments to enhance their satisfaction within the relationship. It also encourages open and honest communication about personal needs.
What are some activities or experiences we can plan together to nurture our connection?
This ultimate check-in will give solutions to any doubts or concerns in your relationship.
Regular relationship check-ins can be a fun and playful way to deepen your bond, strengthen communication, and keep the spark alive. By adding an element of fun, such as using question cards, playing a game, or taking turns planning surprise date nights, you can infuse excitement into your check-ins and create lasting memories together.
See Also: 7 Mistakes That Make Long Distance Relationships Explode (And How to Avoid Them)