It's time to uncork the truth about red wine! But before we dive into the serious business of health, let's start with the saying, "Wine makes everything better," and that's true—except when you try to dance after a few glasses. Just remember, grace is best left to the sober!
As we dive into the enchanting realm of wine culture, it's essential to understand the impact red wine can have on our health. So, let's take a sip of knowledge and explore the captivating world of red wine together!
What's Red Wine and How is it Made? 
Ah, red wine, the nectar of the gods, and grape enthusiasts! But what exactly is it, and how did it come to be? Let's quench our curiosity.
Red wine is made from dark-colored grape varieties that are crushed, fermented, and aged with meticulous care. During fermentation, those mischievous grape skins lend the wine its alluring color, flavors, and tannins.
(Fun fact: Red wine gets its color from the grape skins, not the juice! So, if you ever see a grape with a glowing tan, you'll know it's been preparing for a red wine party!)
Should You Drink Red Wine? 
To sip or not to sip, that is the question! The answer lies in moderation and individual health considerations. If you enjoy red wine and your doctor gives the green light, a glass or two a week can be part of a balanced lifestyle. Remember, laughter and responsible choices go hand in hand!
Beware of Red Wine Consumption: Why?
The Wine-o'clock Curse: 
While a glass or two might bring joy, embracing wine o'clock too often can lead to frequent trips to the bathroom and an unfortunate case of morning-after regret. Pace yourself!
The Spilled Calorie Conspiracy:
Red wine may feel light on the palate, but it's heavy on calories. Sipping too much can turn your waistline into a "wine line" and leave you wondering why those jeans suddenly won't button up.
The Liver's Comedy Show: 
Excessive red wine consumption can be a real punchline for your liver. It's like inviting a stand-up comedian to perform on a tightrope—a recipe for disaster. Keep your liver laughing in moderation!
Blood Pressure Battles: 
While moderate red wine intake has been linked to potential heart health benefits, going overboard can raise your blood pressure, transforming your heart's rhythm from a waltz to a chaotic mosh pit. Find your sweet spot!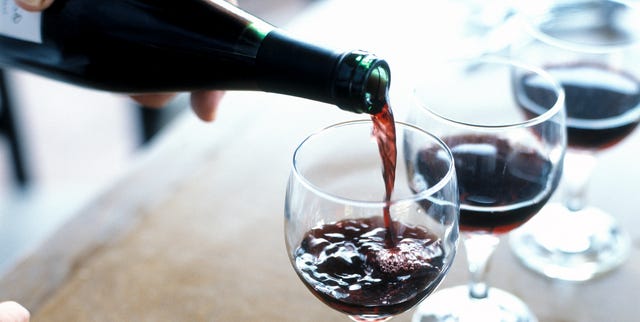 Pregnancy vs. Wineocracy: 
If you're expecting or planning to start a family, it's best to keep red wine off the table. Alcohol and pregnancy don't mix well, and a tipsy fetus is no laughing matter.
The Wine Hangover Strikes Back: 
We all love a good punchline, but waking up to a pounding headache, a dry mouth, and a queasy stomach is no joke. Overindulgence can leave you feeling like a character in a comedy of errors. Remember, laughter is the best medicine, but so is moderation!
Staining Your Teeth (and Dignity):
Red wine may give you a beautiful smile, but it can also leave an unflattering mark. Those tannins love to cling to your teeth, making you look like a vampire in training. Embrace pearly whites instead!
Allergic Reactions and Sensitivities: 
While red wine can be a delight for many, it's important to acknowledge that some individuals may experience adverse reactions or sensitivities to its components. Wine contains various compounds, such as histamines, sulfites, and tyramine, which can trigger allergic reactions in susceptible individuals.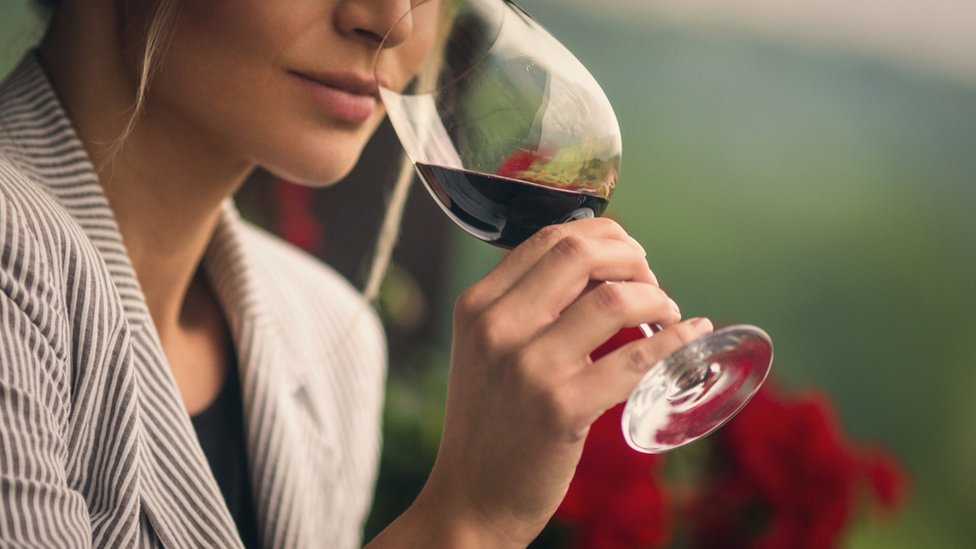 Let's toast to a world where we respect our bodies' unique reactions and make choices that keep us healthy and happy. Cheers, with a glass of your preferred alternative in hand!
If Not Red Wine, Then What? 
Fear not, thirsty readers! If red wine isn't your cup of (grape) juice, there are delightful alternatives that can tickle your taste buds:
The White Wonder: 
Explore the world of white wines like Chardonnay or Riesling. Their crisp flavors can add a refreshing twist to any occasion.
Bubbly Bliss:
Celebrate with a glass of sparkling wine, such as Champagne or Prosecco. Every sip is like a tiny explosion of joy in your mouth!
Mocktail Magic: 
Raise your glass to creativity with alcohol-free mocktails. Experiment with fruity concoctions, spritzers, and refreshing blends of herbs and spices.
Juicy Escape: 
Quench your thirst with natural fruit juices. From tangy oranges to zesty grapefruit, they offer a refreshing break from alcohol's grip.
Herbal Oasis: 
Dive into the world of herbal teas. They come in an array of flavors, soothing your soul without the alcoholic punch.
Now, as we've journeyed through the vineyards of red wine knowledge, remember that moderation and personal health considerations are essential. Red wine can bring joy and potential health benefits when consumed responsibly. But if you prefer to explore alternatives, there are plenty of options to suit your taste buds. So, whether you choose to indulge in a glass of velvety red or explore the world of non-alcoholic delights, let's toast to good health and enjoy life's pleasures responsibly.
Remember, life is too short to drink bad wine. Cheers!