The K-beauty industry has won over the hearts of beauty lovers all over the world when it comes to skincare. With its top-notch goods and services, the Korean beauty sector has been making waves around the globe. K-beauty, which is well-known for its cutting-edge formulas, potent chemicals, and concentration on getting the desired glass skin, has taken off in the beauty business. Products from the K-beauty industry have a devoted following.
Laneige stands out as a trailblazer among the various companies that have become more well-known because of its efficient goods and outstanding outcomes. Laneige provides a variety of products with a dedication to creating moisturized, beautiful skin, and they most certainly merit a place in your skincare routine.
With a dedication to providing moisturized, beautiful skin, Laneige provides a variety of products that are deserving of a place in your K-beauty collection. It's understandable why Laneige, with its innovative formulas and commitment to skincare quality, has become a preferred brand among beauty fans worldwide. This post will discuss some of the top Laneige products you should consider including in your skincare regimen.
1. Laneige's Water Sleeping Mask
Let's start with one of the most popular and best-selling Water Sleeping Masks of all time, Laneige's Water Sleeping Mask. If you're looking for a new way to moisturize and rejuvenate your skin, then this Water Sleeping Mask is the one for you. It's the ultimate overnight treatment for those who want to rejuvenate their skin.
The Laneige Water Sleeping Mask is a revolutionary product for those looking to moisturize and rejuvenate their skin at the same time. It is infused with the best Moisture WrapTM technology that the company uses to create a barrier to retain moisture in your skin. When you wake up, your skin will be bright and shiny, and it will look plump and glowy. The gel composition is non-greasy and light, making it easy to absorb into your skin. Say goodbye to dull and tired skin as you sleep.
2. Laneige Lip Sleeping Mask
The Lip Sleeping Mask by Laneige is a must-have for lips that are soft and supple. It exfoliates and moisturizes your face, keeping your lips from getting dry and chapped. It's packed with healthful ingredients like Berry Mix Complex, Vitamin C, and more. It has a sweet aroma and a luxurious texture that reminds you of balm, making it a great treat for your lips.
Lip sleeping masks are an essential part of your lip care routine. Before you go to sleep, apply a thick layer of lip sleeping mask to your lips to prepare them for a flawless lipstick application in the morning.
3. Laneige Water Bank Hyaluronic Acid
Laneige Water Bank Hyaluronic Acid is a quick-absorbing, moisture-replenishing formula that helps replenish dry skin. It leaves your skin feeling refreshed and revitalized. Green Mineral WaterTM is a vegetable-based ingredient that replenishes your skin's moisture. This light, fast-absorbing essence is a popular choice for those looking for an intense hydration treatment.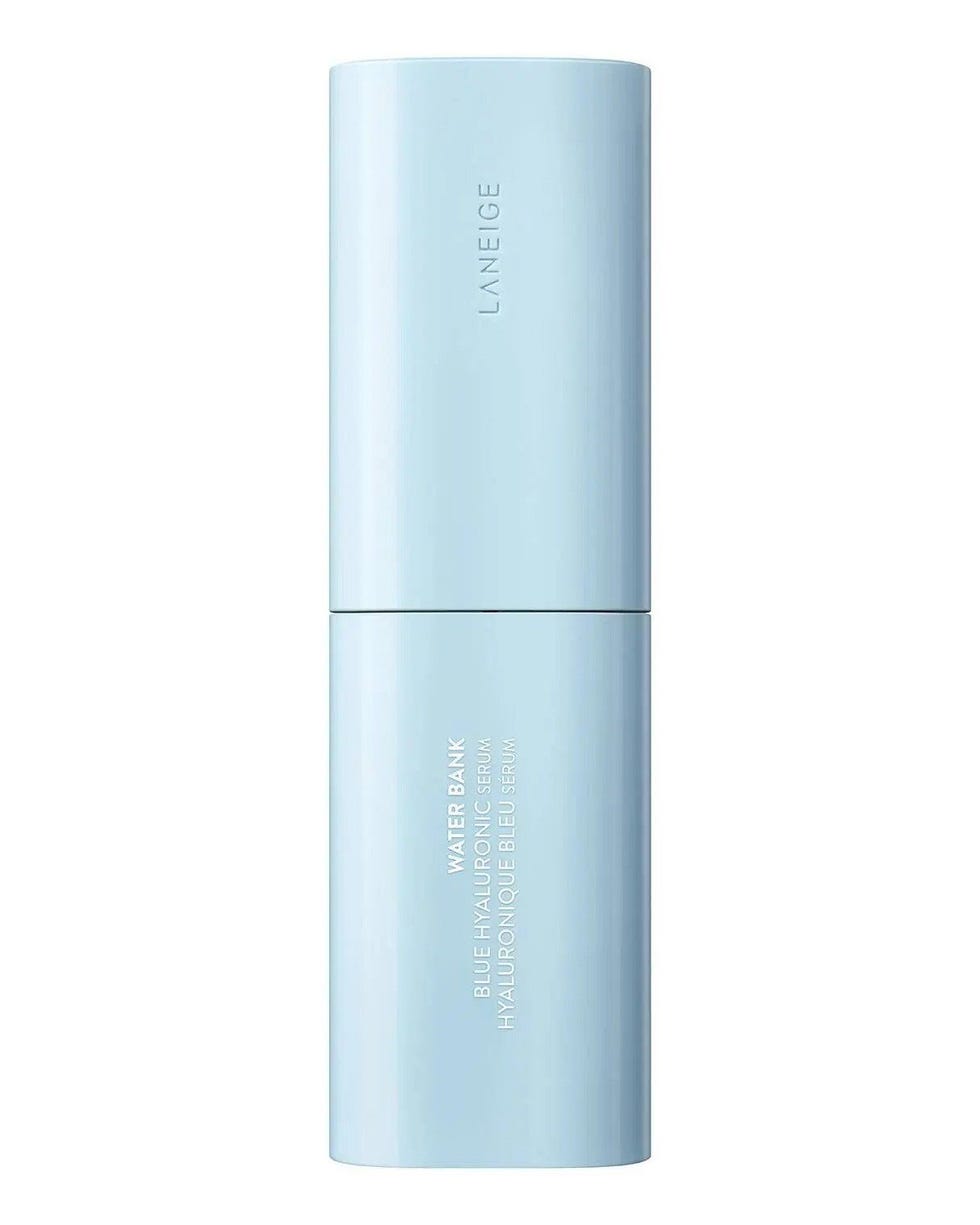 Green Mineral WaterTM replenishes the skin's natural moisture barrier and helps protect your skin from environmental damage. Use Green Mineral Water Essence as part of your routine to moisturize and revitalize your skin.
4. Laneige Cream Skin Refiner
Laneige's Cream Skin Refiner is a great way to make your skincare routine easier. It's a multi-purpose product that's perfect for people who want a simple solution. It's like a toner and moisturizer all rolled into one. The cream skin refiner keeps your skin hydrated and nourished, so it looks soft and smooth. Plus, it absorbs quickly and gives you a boost of moisture without leaving any sticky residue. Check it out and get a glowing, plump complexion in no time!
5. Laneige Water Bank Moisturizer
Laneige Water Bank moisturizer is the perfect remedy for dehydrated skin. This essential moisturizer contains the brand's exclusive HYDROLONIZED MINERAL WATER and BIOGEN TECHNIQUE, which boost the skin's moisture barrier and moisturize for hours on end.
It provides exceptional hydration to your skin and prevents it from losing moisture throughout the day thanks to its thick, creamy texture that melts into your skin. Take your dry and flaky skin to the next level with this amazing moisturizer and welcome a new, bright face.
In conclusion, all of Laneige's products are of the highest quality and have gained a large fan base in the K-beauty industry. Each product is unique and effective in its own way. From the luxurious sleeping mask to the revolutionary Cream skin refiner, Laneige provides a solution for every single skincare issue. It also makes sure that each of its products is properly prepared to deliver real results.
With Laneige's top-of-the-line skincare, you can let K-beauty transform you and bring your natural beauty to the surface. With Laneige, your skin will be hydrated, bright, and healthy. So why hold back? It's time to invest in the finest Laneige skincare and discover what K-beauty means to you. Expand your range with the best products available from Laneige—your skin will thank you!
See Also: 12 Best Picks from Charlotte Tilbury