Becoming a new mom is one of the most beautiful experiences a woman can have. It's a time filled with wonder, love, and lots of changes. But with these changes comes the responsibility of caring for a newborn, and it can be overwhelming. So, what can you do to show your support and love to a new mom? The answer is simple: give her a gift! In this blog, we will be discussing the best gifts for new moms that are both practical and sentimental.
1. Baby Memory Book
A baby memory book is the perfect gift for a new mom. This book will help her keep track of all the important milestones and memories of her baby's first year of life. The book can include things like the baby's first tooth, first steps, first words, and many other special moments. With the help of a memory book, a new mom can document the growth of her baby and look back on it with fond memories.
2. Mom Mugs
A mom mug is an excellent gift for a new mom. It's a small gesture that shows her that she is appreciated and loved. Every time she takes a sip of her morning coffee, she will be reminded of your love and support. The best part about a mom mug is that it comes in all shapes and sizes, and you can personalize it with a message or a picture.
3. Personalized Gifts
Personalized gifts are always special and unique. You can get a new mom a personalized necklace with her baby's initials, a bracelet with her baby's name, or even a customized phone case. These gifts show that you have put in the effort to create something unique and special just for her. Personalized gifts are an excellent way to make a new mom feel special and loved.
4. Breastmilk-Personalized Gifts
Breastmilk-personalized gifts are taking the internet by storm and for good reason. These gifts are made from a new mom's breastmilk and can include things like jewelry, keychains, and even artwork. These gifts are sentimental and unique, and they allow a new mom to keep a part of her breastfeeding journey close to her heart.
5. New Mom Care Package
A new mom's care package is an excellent way to show a new mom that you care. You can include things like bath salts, candles, cozy socks, and even a sleep mask. These gifts will help a new mom relax and unwind during those rare moments of peace and quiet.
6. Baby Monitor
A baby monitor is a practical gift for a new mom. It will give her peace of mind when she is away from her baby, and it will help her keep an eye on her while she is sleeping or working. Baby monitors come in a variety of styles and prices, so you can find one that fits your budget.
7. Gift Card
A gift card is always a safe option if you are not sure what to get a new mom. You can get her a gift card to her favorite store or restaurant, or you can get her a gift card for a massage or a manicure. This gift will give her the freedom to choose what she wants or needs, and it will show her that you care.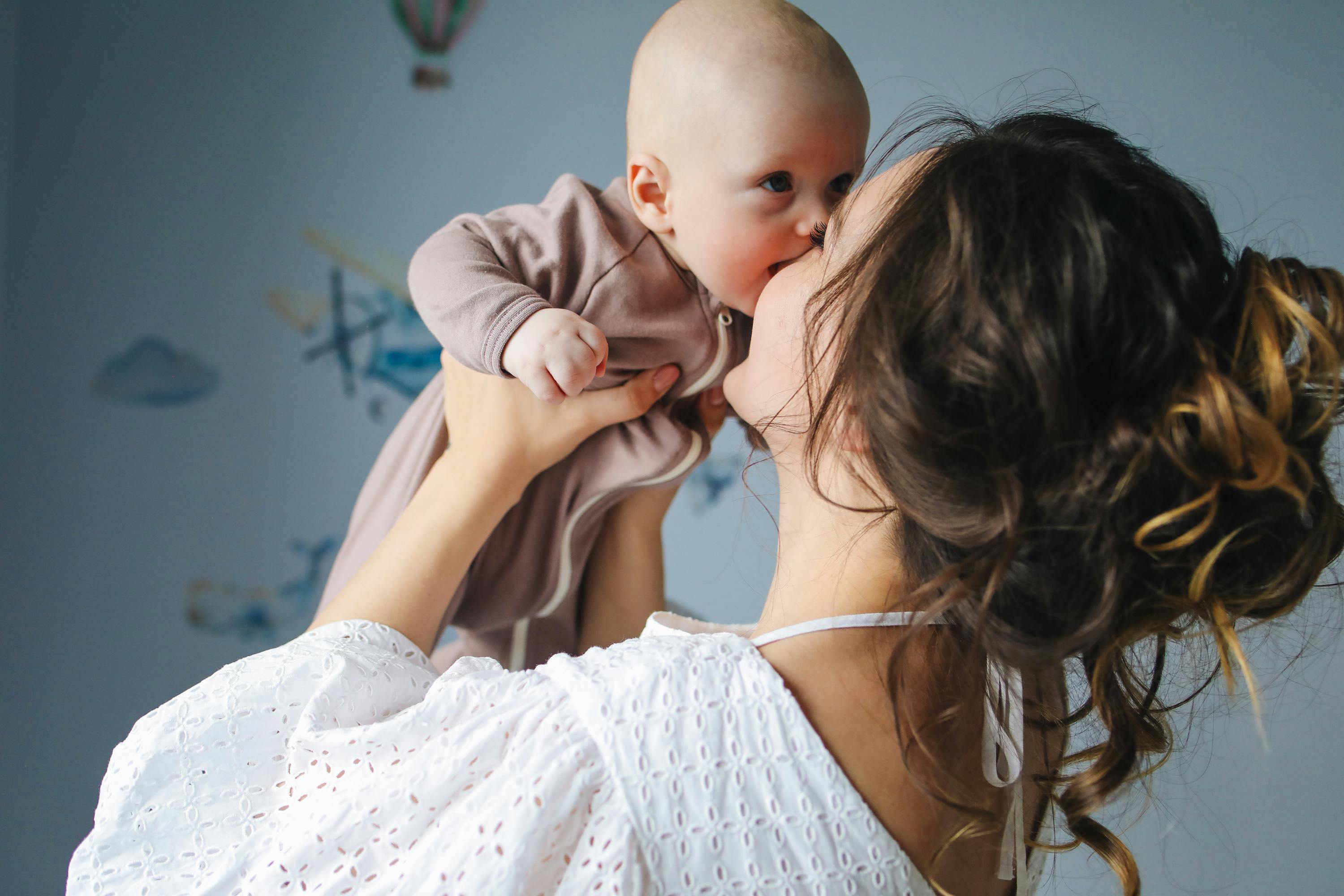 8. Self-Care Items
Self-care items are a must-have for a new mom. You can get her things like face masks, body lotions, and even a cozy robe. These gifts will help a new mom feel pampered and loved, and they will give her the motivation to take care of herself.
9. Nursing Cover
A nursing cover is a practical and stylish gift for new moms who are breastfeeding in public. It provides privacy and discretion while nursing, and it also doubles as a scarf or shawl.
10. Baby Clothes
Baby clothes are always a good gift for new moms. You can get clothes for different ages, sizes, and styles. Consider getting something cute and comfortable, like a onesie or a romper.
11. Diaper Bag
A diaper bag is a practical gift for new moms. It provides them with a stylish and organized way to carry all their baby's essentials. You can find diaper bags in various styles and sizes, so you can choose one that fits the new mom's needs.
12. Baby Swing
A baby swing is a gift that will keep the baby entertained and give the new mom some much-needed rest. It's perfect for those moments when the baby is fussy or just needs a change of scenery.
13. Baby Bath Set
A baby bath set is a practical gift that includes everything a new mom needs to bathe her baby. You can find sets that include shampoo, soap, lotion, and even a washcloth.
Becoming a new mom is a life-changing experience, and the best way to show your love and support is through thoughtful and practical gifts. The gift ideas mentioned above will help new moms navigate the challenges of motherhood and create special memories with their little ones. Remember, it's not about the price or the size of the gift, but the thought and effort that went into choosing it. So, go ahead and pick a gift that you know the new mom will appreciate and cherish for years to come.