Attention, all beauties! Do you want to have a real summertime glow this year? If so, it's time to enhance your beauty game. Currently, we're going to look at the distinction between two of the most buzzed-about makeup application methods: contouring and bronzing.
Everyone from beauticians to A-list celebrities now raves about the benefits offered by contour and bronzer. You get the contoured cheeks, refined nose, and glow from within that you've always wanted with only a few simple brushstrokes with the aforementioned methods.
To be honest, the vast array of bronzers and contours might seem intimidating at first. It's easy to get overwhelmed by all the available resources, with there being so many goods, methods, and guides to choose from. So, beauties! Today, we're going to plunge into the world of makeup artistry and explore what's different between the two popular methods. Read on to learn how to contour, bronze, and obtain a radiant summer glow!
What is Contouring?
The art of contouring requires applying a cool-toned matte powder or cream that's a little darker compared to the color of your skin to produce an appearance of shades and thoroughness on your face. It's a great way to enhance your features and achieve a flawless, sculpted look.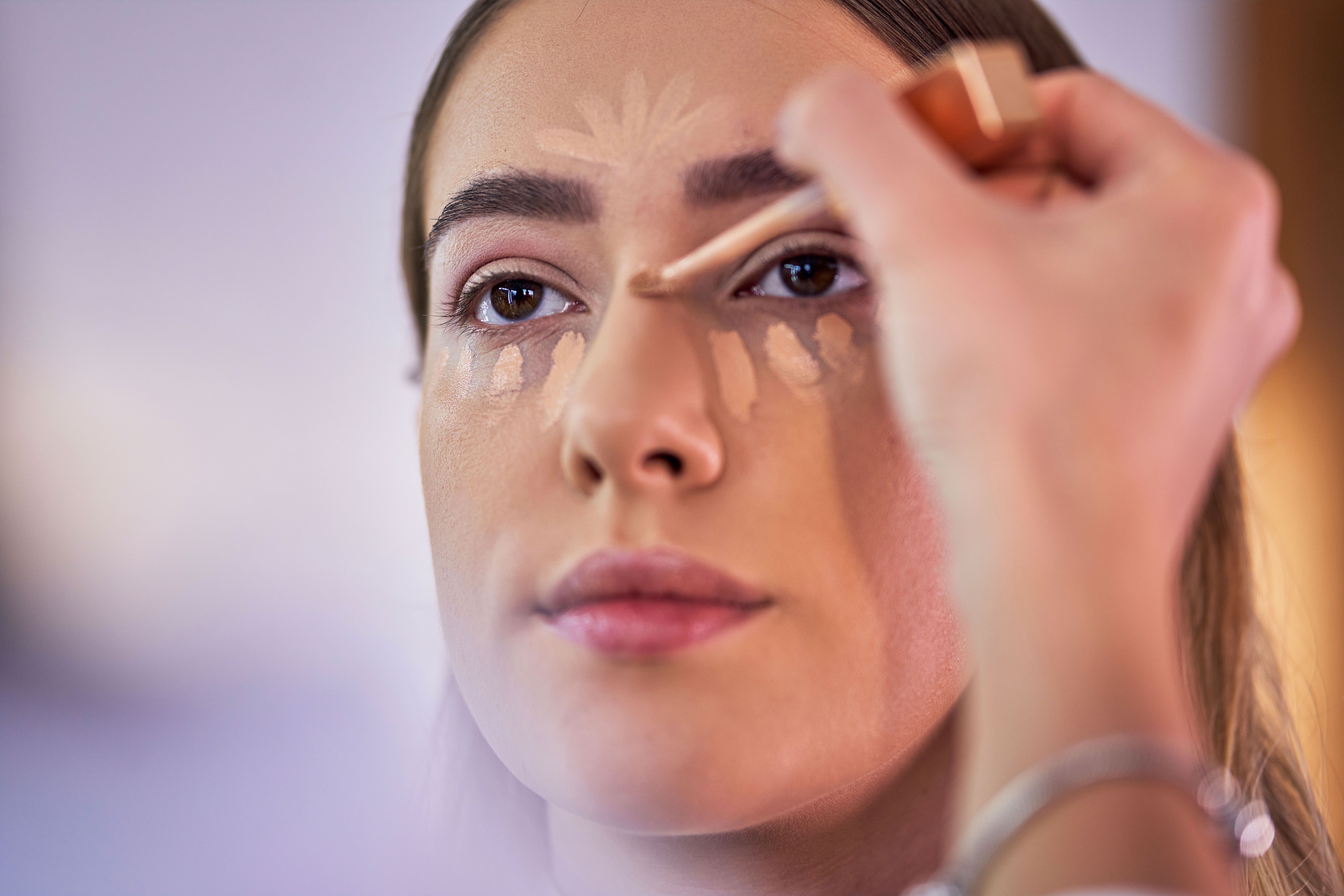 If you want your face to seem carved, contouring is a must. Create a chiseled and sculpted appearance that accentuates your natural beauty through the application of contour products to your chin, forehead, and jaw in key places.
Contouring is a game-changer in the beauty world, and luckily, there are a plethora of products to choose from. Whether you prefer powdered, cream, or liquid formulas, you can choose whatever suits your skin type and preferences.
How to Contour Your Face
Blending is the secret to seamless contour; therefore, you should go easy at first and slowly increase the intensity. This can be done in three steps:
For a perfectly sculpted look, it's essential to use a fluffy makeup brush to apply your contouring powder. Focus on the regions under the bridge of your cheekbones and blend them out to the temple area for a flawless finish.
Blend the contour powder outward from the nose and apply it along the sides of the bridge.
Contour is used for establishing the chin by being patted across the jawbone and then blended down towards the neck area.
Examples: For my go-to daytime makeup look to get that effortless and natural vibe, I always start with a light contour powder. Simply apply it with a light hand to the spaces of your cheeks, temples, and jawline for a subtle definition that will enhance your features. Make sure to blend the product seamlessly to achieve a flawless finish without any harsh lines.
If you're looking to create a stunning evening look, try using a darker contour powder to really define those areas mentioned above. Apply it with a heavier hand to really make those features pop!
What is Bronzing?
Bronzing is like a mini tropical vacation in a compact. It's the perfect way to fake that sun-kissed glow without exposing yourself to harmful UV rays. Bronze is basically warm-toned.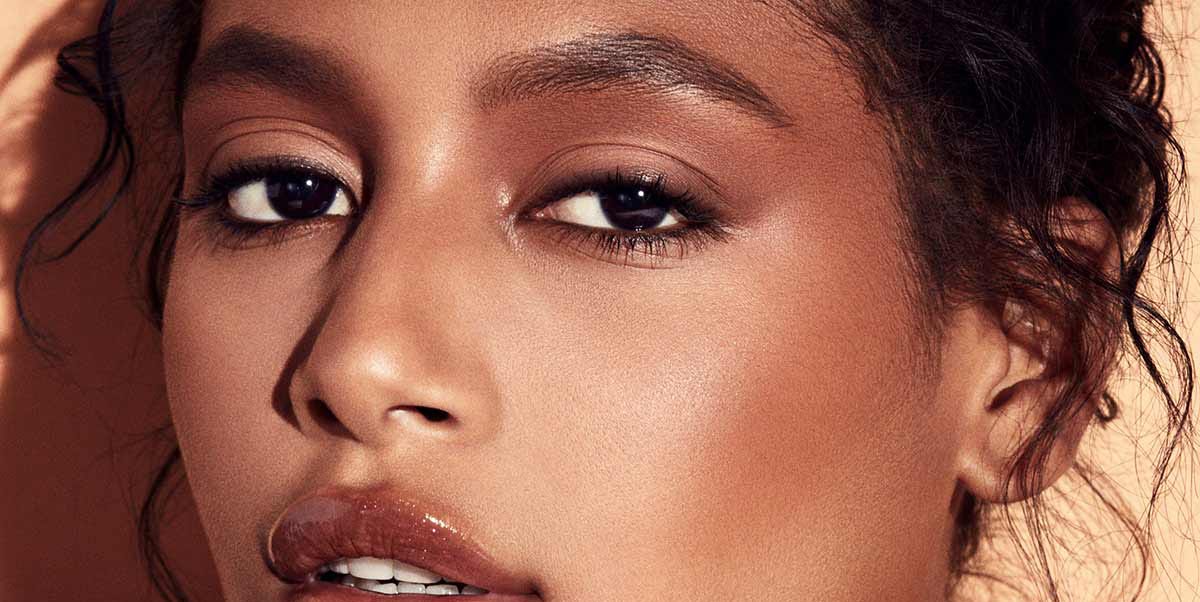 Whether you prefer a powder, cream, or liquid formula, bronzing is a fun and easy way to enhance your natural warmth and give your skin a healthy, radiant glow. And let's be honest, who doesn't want to look like they just spent a week lounging on a tropical beach?
Application Techniques for Bronzing:
First things first, bronzing always starts with a light hand and gradually builds up the product to avoid any heavy or cakey appearance.
To achieve a natural sun-kissed glow, grab your favorite bronzer and apply it to the high points of your face where the sun naturally hits, such as your forehead and nose. This will give you a radiant and healthy-looking complexion in no time!
To achieve a perfectly chiseled appearance, simply apply bronzer along your scalp as well as your jawline, ensuring that you blend it seamlessly to avoid any unsightly lines. For a flawless and natural-looking finish, it's essential to blend your bronzer down onto your neck. This will ensure that your tan looks seamless and radiant, without any harsh lines or uneven patches.
Contouring vs. Bronzing:
Contouring is an absolute must-have in your makeup routine, especially when you're trying to achieve a more dramatic look for those special occasions. This product is an absolute must-have for any beauty enthusiast looking to get a perfectly chiseled and sculpted facial structure, especially for those glamorous photoshoots or stage performances.
However, bronzer is an awesome choice for daily wear. In warmer months, it will enhance your beautiful glow. Prepare yourself for a luxurious tropical getaway for your skin, all from the comfort of your own home, with a little bit of bronzing.
So, both of these great techniques are used to enhance your natural beauty and achieve different looks. Don't wait to try both out and see which one serves you better. There is a method for everyone, whether you're going for a sharp, chiseled profile or a soft, luminous sheen. So unleash your inner beauty guru and play with cosmetics.
See Also: What not to do while doing your makeup