Selena Gomez's Rare Beauty has been creating ripples in the cosmetics business ever since it began its journey. The brand has captured beauty aficionados all around the world thanks to its strong emphasis on diversity and mental health awareness. Rare Beauty has a wide variety of high-quality cosmetic items that not only enhance your natural beauty but also contribute to a greater message of self-acceptance and empowerment.
As we look ahead to 2023, here are five noteworthy Rare Beauty items that have earned rave reviews and are worth adding to your makeup collection:
1. Rare Beauty Perfect Strokes Matte Liquid Liner:
Because of its exact application and long-lasting formula, the Rare Beauty Perfect Strokes Matte Liquid Liner has become a favourite among beauty fans. A long-lasting, waterproof, matte liquid eyeliner made with ultra-black pigments for consistent dramatic definition, this is definitely a makeup bag must-have.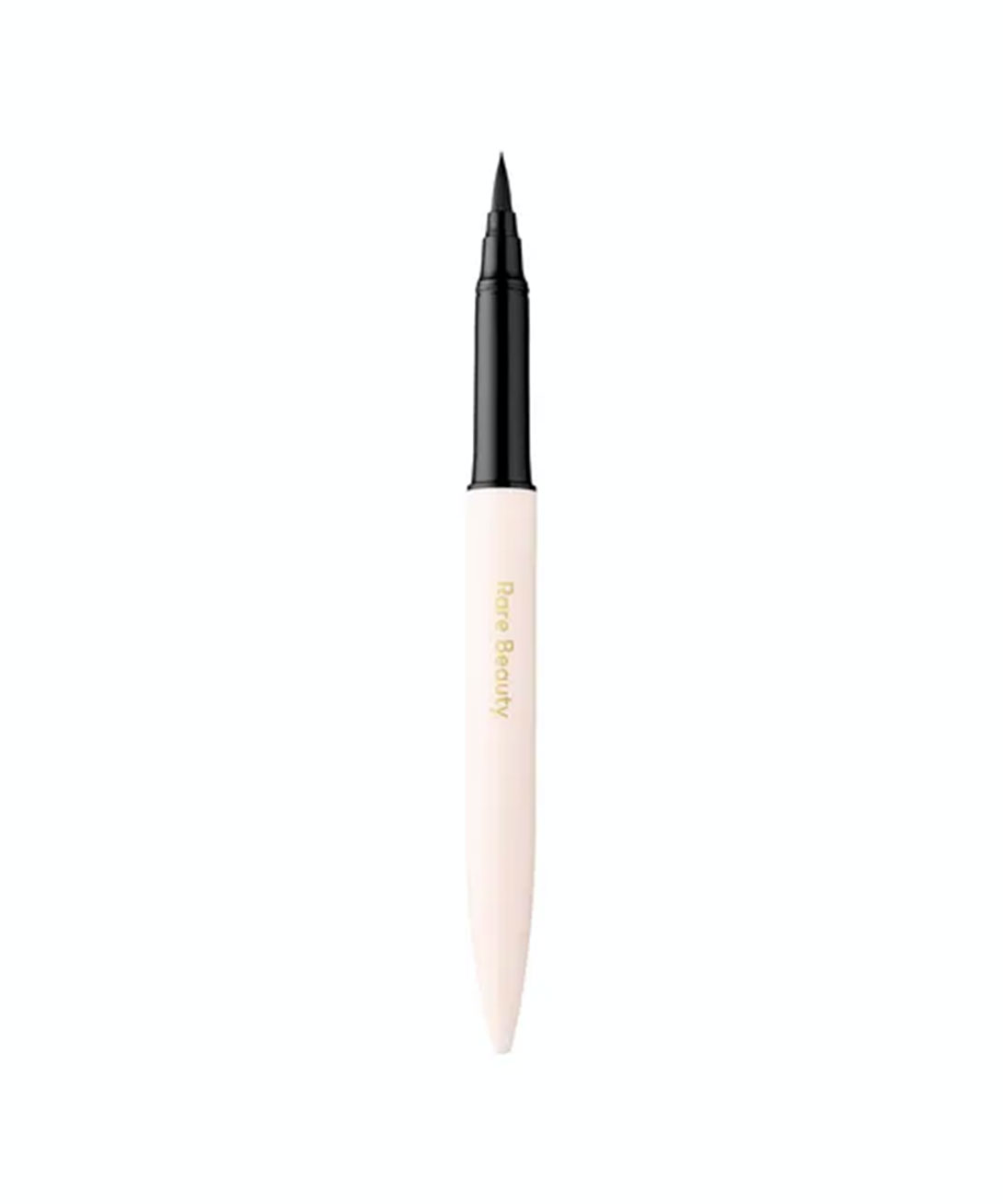 The flexible brush tip of this liner has over 1,000 vegan bristles for creating fine or thick lines with incredible accuracy and control. This liner has a richly pigmented, smudge-proof, and waterproof texture that glides easily and allows you to create both subtle and robust eyeliner effects. Because of its waterproof and smudge-free endurance, the Rare Beauty liner is definitely the "holy grail" for makeup lovers.
2. Rare Beauty Soft Pinch Liquid Blush:
The Rare Beauty Soft Pinch Liquid Blush has become quite the star, thanks to its lightweight, buildable solution that gives the cheeks a natural-looking flush of colour. The Soft Pinch Liquid Blush appears to be really natural and juicy. It lasts 6-7 hours without separating or transferring excessively. It is appropriate for all skin tones because of its blendable texture and a large selection of colours. The liquid blush contains skin-loving elements that moisturise and feed the skin, making it healthy and beautiful.
3. The Rare Beauty Liquid Touch Brightening Concealer
It is a flexible product that helps to brighten and cover under-eye circles, blemishes, and defects. With medium buildable coverage and a radiant, skin-like finish, it instantly conceals what you want to conceal: blemishes, dark circles, redness, and fine wrinkles. Creamy and moisturising, yet extremely long-lasting. It's also sweat-resistant. Blends beautifully to smooth out skin texture. The lightweight and creamy product blends in seamlessly, delivering natural-looking coverage. It also includes illuminating pigments, which give the skin a gentle glow.
4. Rare Beauty Positive Light Liquid Luminizer Highlight:
For those looking for a beautiful and dewy shine, the Rare Beauty Positive Light Liquid Luminizer Highlight is a must-have. A silky, second-skin liquid highlighter that instantly gives a dewy, buildable glow while also hydrating skin to keep it looking bright all day. This liquid highlighter glides onto the complexion effortlessly, delivering a bright shine without drawing attention to texture or pores. The lightweight composition may be used to create a natural-looking, lit-from-within glow on the high points of the face.
5. Rare Beauty Always an Optimist 4-in-1 Mist:
It is a multi-purpose setting spray that moisturises, primes, sets, and refreshes the complexion. Optimist 4-in-1 Mist enhances and extends the life of your foundation while making it seem more smooth and more seamless with a naturally radiant finish. The mist, which is infused with plant components, helps to soothe and revitalise the skin while prolonging the wear of your makeup. It may be used as a primer before applying makeup, as a setting spray to seal in your look, or as a refreshing mist throughout the day.
6. Rare Beauty Liquid Touch Weightless Foundation:
The Rare Beauty Liquid Touch Weightless Foundation has earned popularity for its lightweight but buildable composition. It gives natural-looking coverage while letting your skin breathe. The foundation is offered in a wide range of colours to accommodate different undertones and skin tones. Its moisturising and long-lasting composition leaves the skin appearing radiant and smooth. The Rare Beauty Foundation is developed with several skin-care ingredients that work together to relax, nourish, and soothe the skin. It has a water lily component that quickly restores dry, weary skin.
7. Rare Beauty Lip Soufflé Matte Cream Lipstick:
The Rare Beauty Lip Soufflé Matte Cream Lipstick provides a pleasant, weightless matte feel without sacrificing moisture. This non-drying product glides on effortlessly, providing deep pigmentation and long-lasting wear. The variety of colours assures that there is a colour for every mood and occasion. Lips are instantly defined and shaped thanks to the pleasant, high-pigment colour and smooth matte texture. The long-lasting, waterproof product not only lasts all day without smearing, but it also helps hold your lipstick in place! Lips keep smooth and supple since the formula is lightweight and non-drying.
The goods of 2023 from Rare Beauty continue to represent the brand's dedication to excellence, diversity, and empowering beauty. Each product has its advantages and characteristics that will boost your beauty routine and allow you to express your personality confidently. Rare Beauty provides something for everyone looking for high-performing, inclusive cosmetics, whether it's a perfect foundation, a bright blush, or a long-lasting lipstick. By adopting these distinctive items into your beauty regimen, you will not only improve your natural beauty, but you will also be contributing to a wider movement of self-expression, acceptance, and empowerment. Discover Rare Beauty's transformational power and embrace your unique beauty with its exceptional product line.
See Also: All You Need to Know About Priyanka Chopra's Anomaly