Ladies, we are bossing up these days. We're running meetings, closing deals, and starting businesses. We also come home and instantly become the mommy, wife, girlfriend, or even the single girl that's making time for herself, all while looking flawless.
On The Run
One thing to constantly keep in mind is that what you wear on your feet in the city can affect your whole day. The wrong shoes can produce a major attitude, not to include being highly uncomfortable after a while.
Most New Yorker's don't spend too much time at home. If you're a working girl, then you're out and about all day every day. You're probably making shit happen on your feet. So why not choose options that'll keep you and your toes happy and stylish? Here are the top 5 shows to wear in New York City this spring.
Canvas Flats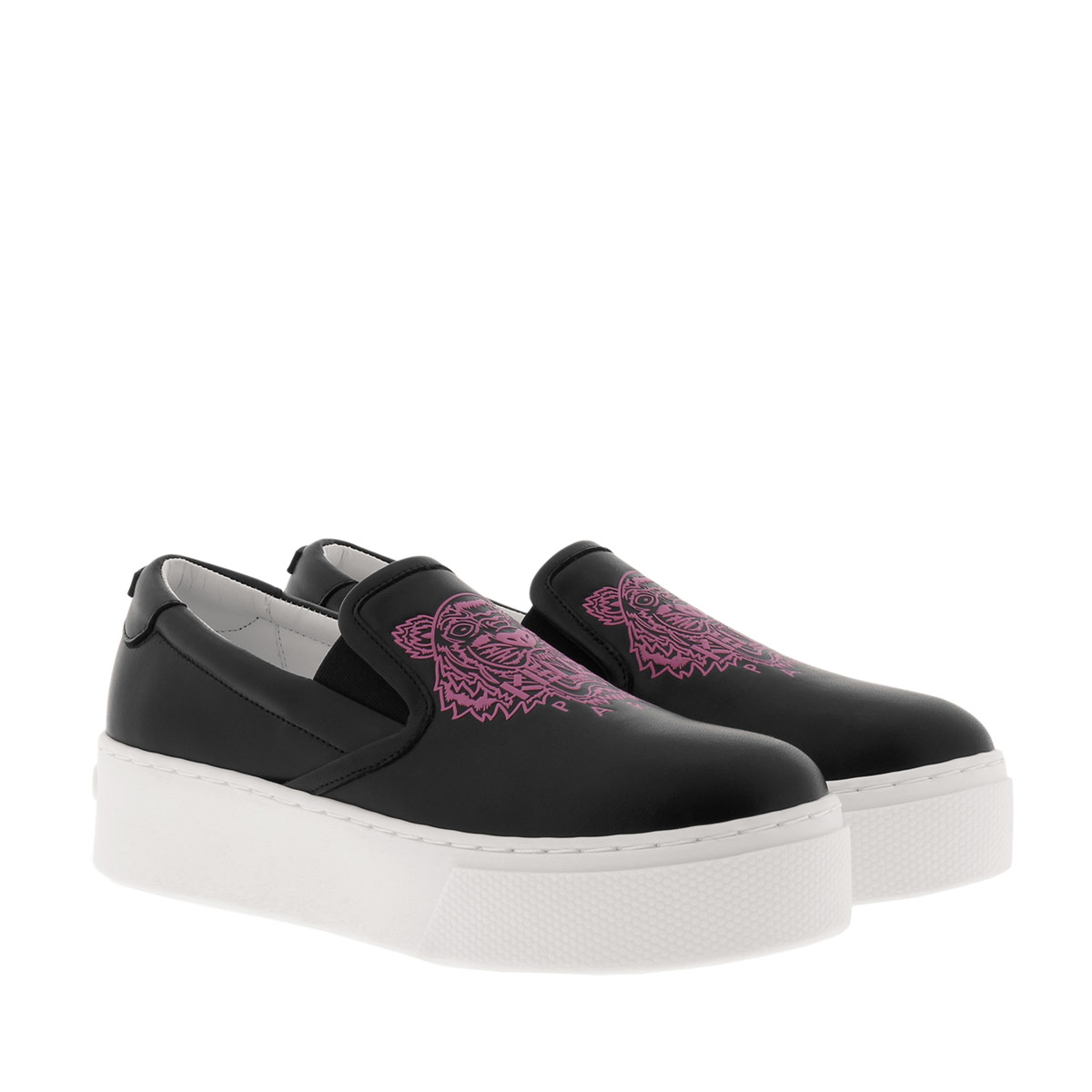 Laceless sneakers, slip on, canvas shoes, or whatever you like to call them, are the perfect go to for a comfortable all day shoe. This style has been trending for, forever now. Vans made them cool and fun back in the day, and now you can find high-end brands such as Chloe and Gucci with canvas flats. Honestly these days you can find some in lace and velvet as well. I say choose which materials you wear based on the weather.
The thing about these shoes is that you can easily piece together a really cute look for the day while rocking these. Loafers almost made the list, but those can get slightly uncomfortable after a while.
Canvas shoes allow you to have that I'm wearing sneakers comfort but gives you the same confidence you get from a chic pair of flats. They're wonderful. These days designers such as Steve Madden and Jeffrey Campbell are adding embellishments. Those are cute, but I say tread with caution wearing those on NYC streets. You might come back home with all your jewels and beads missing on both your shoes because let's be real: these streets are kind of rough.
Platform Shoes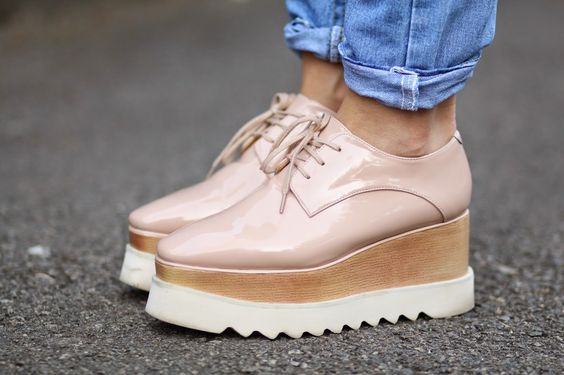 Speaking of rough streets, there's a reason why platform shoes are number two. Platform shoes give the best support and protection for your feet. These shoes also give you a cute bit of height so you can feel like you're wearing heels, without enduring the actual pain. No one has time for tired hurting feet while you're catching your second wind as work.
Boss women would rather worry about feet when we get home, but that doesn't mean we want them barking in the meantime. The point is to make us forget that we've been on them all day while looking cute.
Platform shoes come in huge variety as well. You can do platform heels, platform sneakers, and platform canvas shoes amongst others. One of my favorites is the Stella McCartney platform sneakers that have been trending for the past 2 or 3 springs.
So the pros of the platform shoe? Comfortability, functionality cause you can probably run or move quickly in them if need be, and they give you some height. Every fashionista knows a little height is always fabulous. Plus the platform shoe makes your legs and booty look amazing!
Mules
Mules are the type of shoes we were used to seeing our mothers wear. Now as adults we're like "hmmmmm???!" Especially since Gucci released those fabulous mules last year. The ones with the fur were a hit of course. What stylish person man or woman doesn't like a little fur? Faux or not.
Buuut fur mules may not be the move for running around in the city. However, I recommend finding a pair of mules that are not only comfy but stylish. To me what makes mules genius is the fact that they're designed as if they're heels but they're not.
They always look so lavish yet casual at the same time. That's the perfect look for a working woman who's buys taking over the city streets every day.
Sling Backs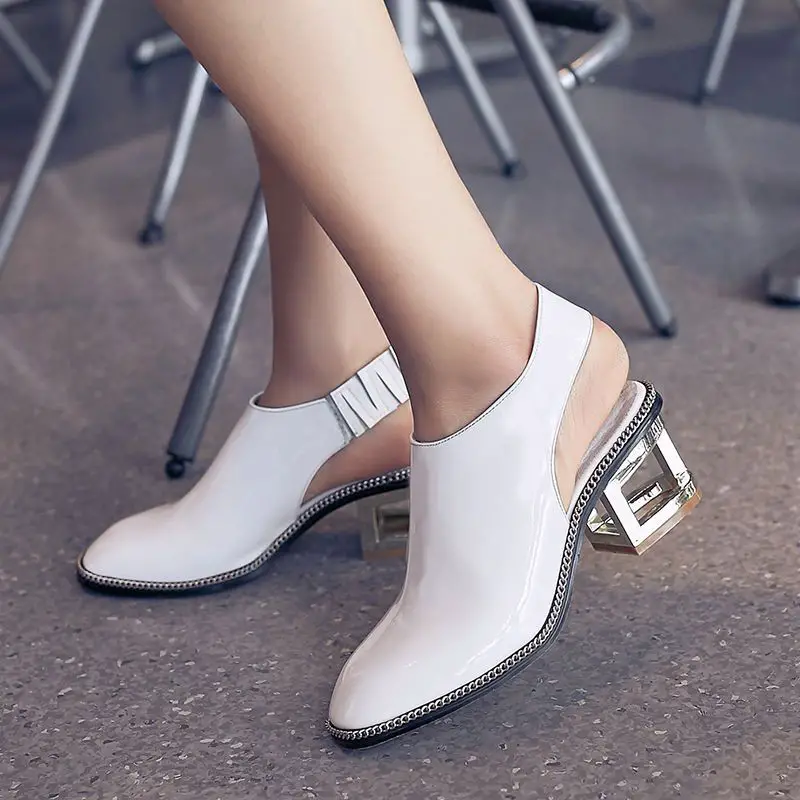 If you want to move into heels, I suggest going with slingbacks. Slingbacks are comfortable because they're just like the mules. There's something about having your heels out that makes your shoes more comfortable and bearable to wear.
The only difference is that they have a heel. I say stick with a 4-inch heel but live your life. If you feel you can handle 6 inches for over 8 hours a day, then go for it. But slingbacks while working in the city, I think are very doable.
You can slip into a pair of slingbacks for certain events, meetings, or whatever. Then slide back into the mules while at your desk or when you're out running an errand. Since mules are made to be so chic, no one may ever notice.
Blocked Heels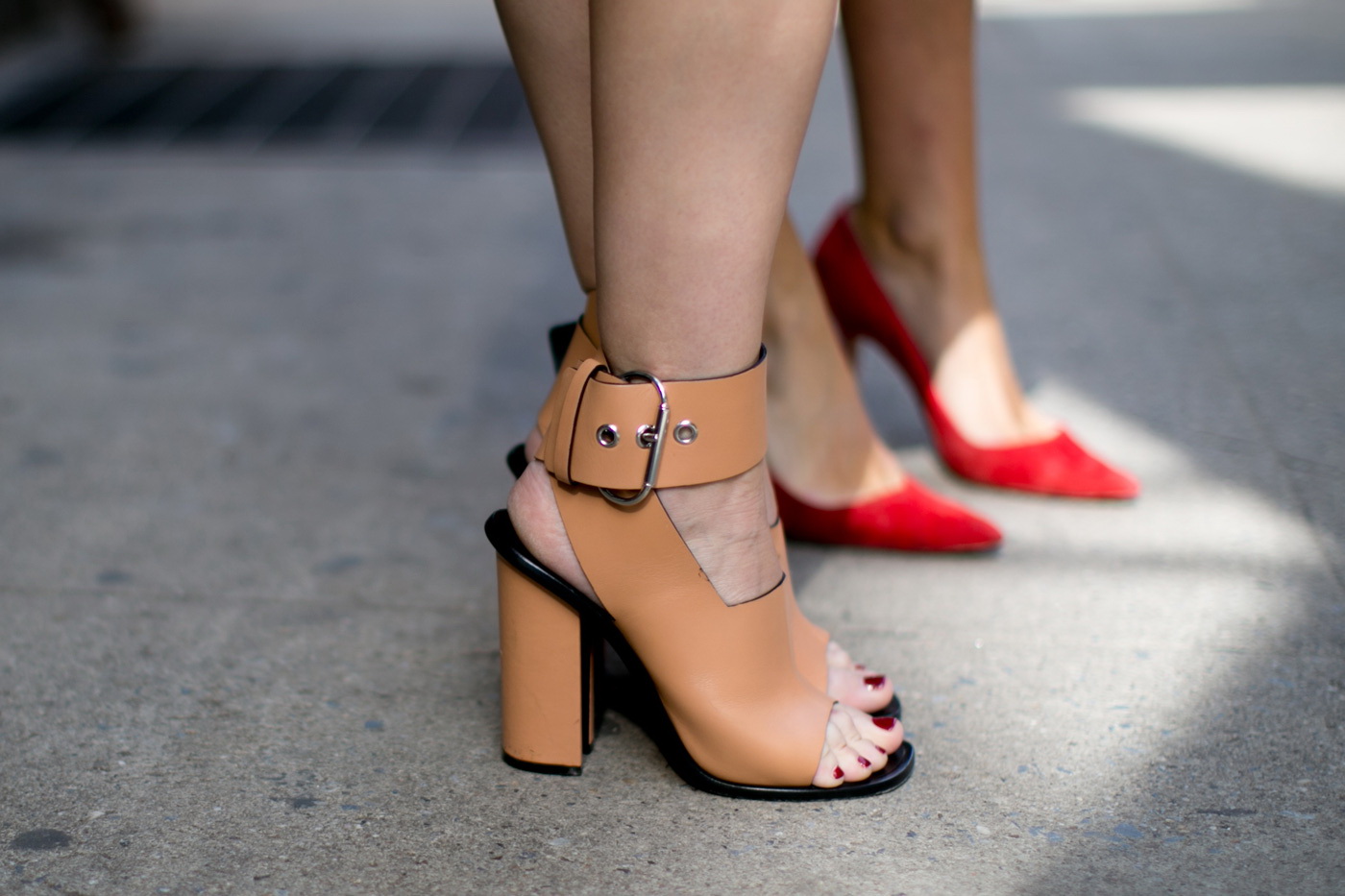 Blocked heels always trend during spring. They bring an undeniable retro vibe that no other shoe provides. Well, the platform shoe does, but we heard that they're cousins or something. These heels are pretty comfortable, like insanely comfortable.
Not only do they provide a retro look to your outfit they can also bring some edginess as well. Chunky heels have always been associated with the goth look, which can be done professionally for work.
I honestly feel like Wonder Woman in a pair of blocked heels. They provide a particular type of sturdy support that you don't get with any other heels; you can feel confident knowing your chances of falling are slim.
Image Credit: Fashion China