NYgals all have one thing in common: their thirst for adventure. Whether this is found at home or abroad, we have rounded up 10 incredible places you should add to your travel bucket list.
Denali National Park, Alaska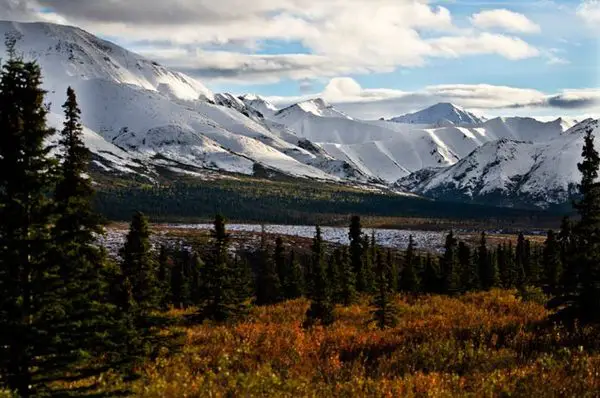 Image Credit: NPS Photo by Katie Thoresen via NPS.gov
Personal disclaimer: I was raised in Alaska and spent many summers exploring Denali National Park, so it holds a very special place in my heart. Home to North America's highest peak, there is something for every adventurer. From hiking and rock climbing to bus tours and picnics- you will never be bored! The scenery is breathtaking and the solitude is totally addictive. Keep your eyes peeled and you just might see a bear!
Banff National Park, Canada


Image Credit: Amy Krause via Parks Canada
As Canada's oldest park, Banff National Park boasts turquoise glacial lakes, scenic drives, and an abundance of wildlife. The list of things to do is long and includes mountain biking, bird watching, skiing, horseback riding, snowshoeing, and even scuba diving! Sign us up, please!
Blue Lagoon, Iceland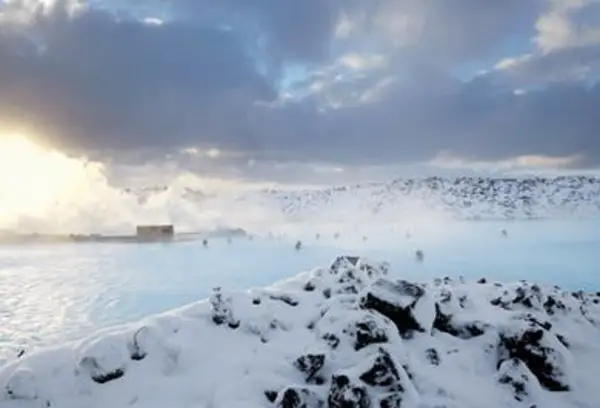 Image Credit: Guide to Iceland Blue Lagoon Shuttle Info Page
Included in almost every major travel magazine, there is a reason why this place is known across the globe: just look at the pictures! Described by their website as "An otherworldly wonder in the heart of a volcanic landscape," the company offers an attractive package that includes mud masks, drinks, and massages. Definitely add this one to your travel bucket list, folks!
Karijini National Park in Karijini, Australia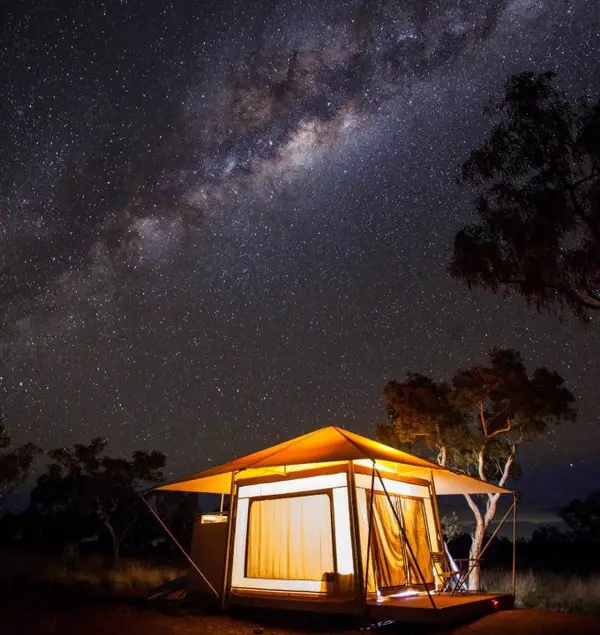 Image Credit: Katie Hodges' Article Titled "This Lush Oasis Is Australia's Best-Kept Secret" via AWOL
This location is truly a gem and is one of travel's best-kept secrets. It's essentially one giant natural playground, complete with incredible scenery and ancient landscapes. If you're able to stay overnight, you can see the sky light up with the celestial Milkyway Galaxy overhead. Engage your senses and take an unforgettable trip down under!
Yuantouzhu, Wuxi, China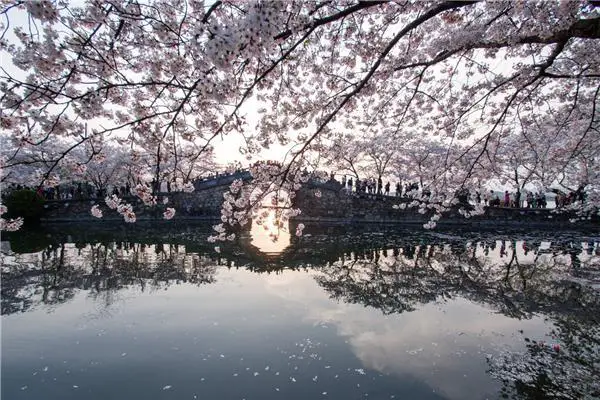 Image Credit: ChinaTours.com Info Page
Located on the northwest shore of Lake Tai, the peninsula is known for its magnificent display of cherry blossoms each spring. Within this turtle-head shaped area lay several other scenic spots complete with traditional Chinese landscaped gardens. A must see if traveling in the area!
Virunga National Park, Democratic Republic of Congo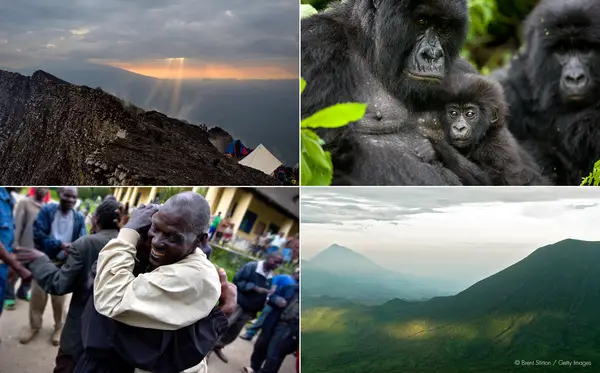 Image Credit: VisitVirunga.com About Page
Formerly known as Albert National Park, this places offers a unique, once-in-a-lifetime opportunity to trek alongside mountain gorillas and chimpanzees. They also offer volcano and mountain hikes, if getting up close and personal with animals isn't really your thing.
Don't book your plane ticket just yet, as the park is closed to tourists until 2019 due to militia unrest in the region. Hopefully, the park becomes safe again soon, because our fingers are all hovering over the "book ticket now" button!
Samarkand, Uzbekistan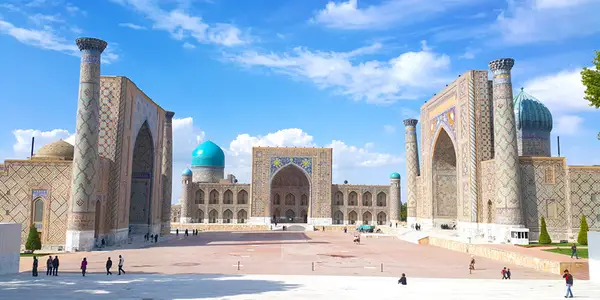 Image Credit: Advantour.com Location Information Page
For all, you history buffs out there, travel back in time in Samarkand, Uzbekistan, one of the oldest continually-inhabited cities in Central Asia. If the history doesn't make your jaw drop in awe, the architecture certainly will. It's like stepping into a whole new world!
Pyramid of Giza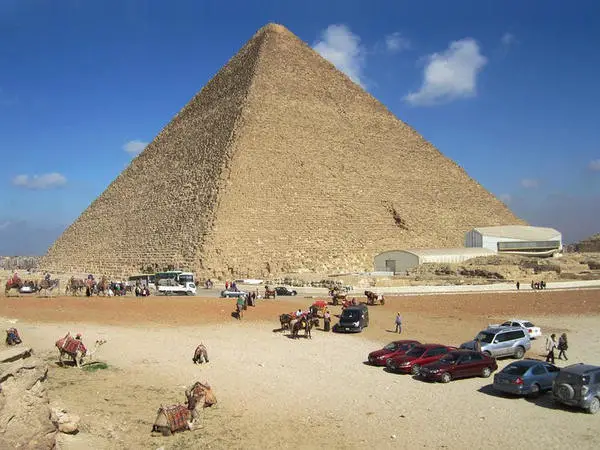 Image Credit: David Stanley via Ancient History Encyclopedia
The images you see in your world history textbooks from grade school come alive at the Great Pyramid of Giza in Egypt. Soak up the sun while you take in the beauty and grandeur of one of the seven wonders of the world.
Kamakura Festival in Yokote, Japan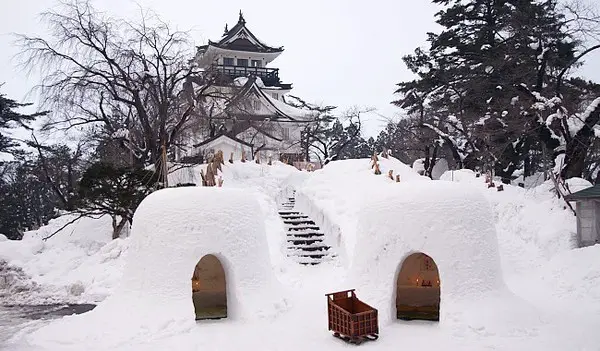 Image credit: Japan-Guide.com Festival Info Page
A truly unique experience- you'll be walking down the streets of the city and pass numerous igloos. Yes, I said igloos! Along with other festivities, the Kamakura Festival is a truly whimsical experience meant to bring people together.
Singapore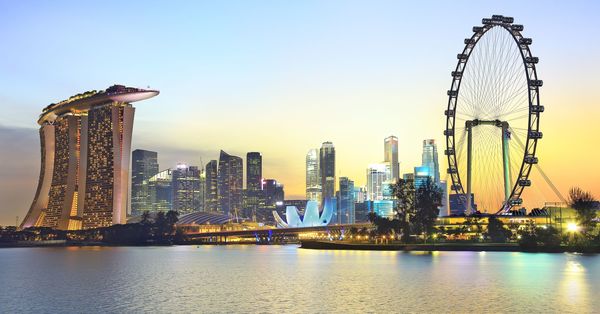 Image Credit: Seng Chye Teo by Getty Images via CNBC.com
We couldn't not include a booming, modern city on this list because that's where NYgals belong: The big city, dazzling lights, and the hustle and bustle of activity. This island city-state offers all of that and much, much more. In addition, it's so close to several other countries that a trip to Singapore offers an unparalleled experience in adventure.
Bonus Location:
Machu Picchu, Peru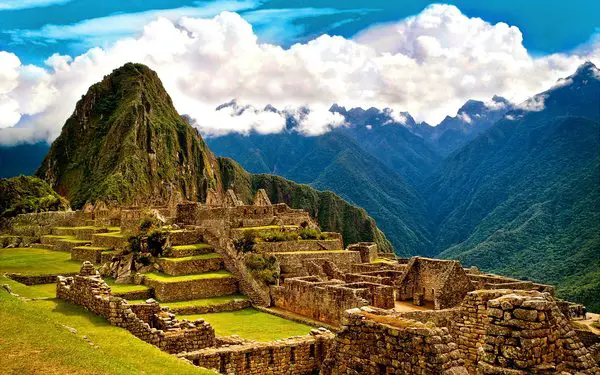 Image Credit: Wallpaper Abyss- Alpha Coders
As one of the most intriguing mysteries of our time, historians aren't exactly sure of the exact former use of the present structures. Regardless, we can be certain that a trip to this world-wonder will be memorable.
So Let's Get Packing!
We wish we could include so many other places on this list, but if we added everything, we'd be here all day! This article is just to get you started on your journey, and we hope it will inspire you to do more research on other grand locations across the globe. Safe travels, NYgal!
Featured Image Credit: RawPixel via Unsplash