Celebrities frequently inspire fashion and beauty trends, and Bella Hadid has unquestionably influenced the world of hair fashion. While she did not initiate the super-sleek updo, she did popularize it, inspiring many to try out the elegant and professional appearance.
TikToker, Arielle Lorre shared a key secret behind the flawlessly slicked-back hairstyles seen on various A-listers: hair wax sticks. These novel products are a cross between a hair gel, a strong-hold hairspray, and a pomade. Hairstylists use wax sticks as a finishing touch to eradicate flyaways and impart a magnificent shine to the hair, acting as moisturizing and sticky balms.
The application procedure is quite simple and quick. To obtain that effortlessly modelesque look, simply uncap the wax stick and slide it over your hair, similar to how you would apply deodorant. These products' simplicity and efficacy have made them a must-have for anybody looking for a smooth and sophisticated updo.
If you want to attempt this trend and improve your hairstyling skills, here are the five finest wax sticks to help you create that immaculate updo for your next event or casual excursion. These products will keep your hair in place and convey beauty and grace.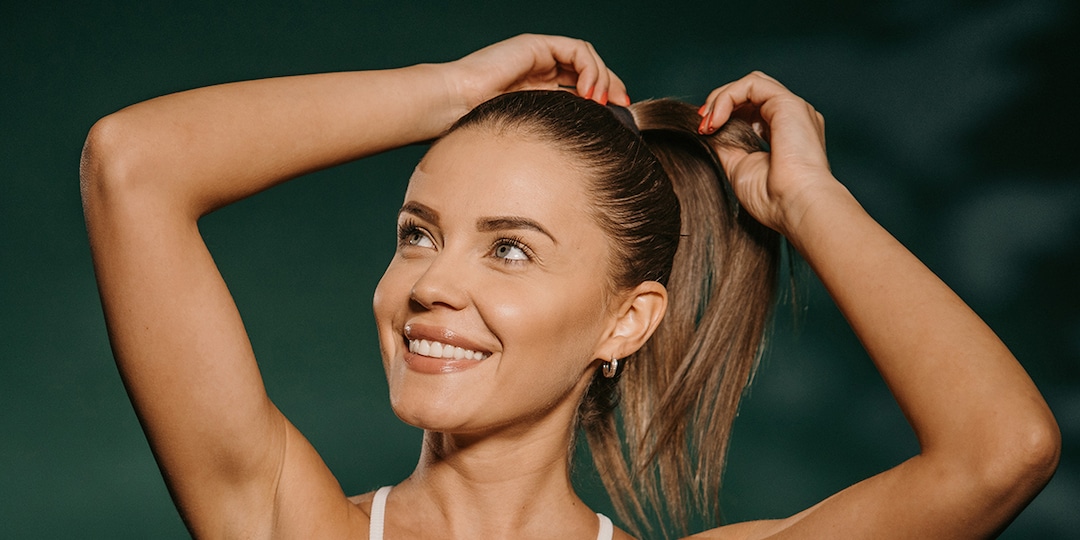 1) Redken Wax Blast No.10
It is a multipurpose hair wax stick that adds texture, volume, and body to your hair with ease. Its revolutionary composition produces a light, satin-matte finish, giving it a natural and attractive appearance. This wax stick's frizz-taming properties guarantee that your hair remains smooth and glossy throughout the day, making it an essential product for obtaining that ideal, modelesque updo.
2) R+Co Dart Pomade Stick No. 2
It is an essential styling tool for adding texture and variety to your hair. This pomade stick can perform wonders on both short and long hairstyles. It effortlessly tames flyaways and provides a glossy, polished aspect to your hair for a stylish slicked-back updo. With its simple application and dependable hold, attaining that immaculate appearance takes little effort. Use the R+Co Dart Pomade Stick to enhance your hairstyling game and produce a range of contemporary and sophisticated styles.
3) The Bed Head Hair Stick
It is the ideal answer for novices looking for a quick and easy style. Transform your hair regimen from a ten-minute procedure to a thirty-second touch-up. With this amazing stick, you can say goodbye to bothersome flyaways and unpleasant frizz. Its simple application involves merely stroking it over your hair for an immediate boost. Accept the Bed Head Hair Stick's ease and enter a world of hassle-free hairstyling, where breathtaking and elegant looks are just seconds away.
4) She is the Bomb Hair Wax Stick
It's a game changer for individuals looking for a long-lasting, dependable grip on their hairstyles. This wax stick, infused with soothing castor oil, not only holds your style in place but also hydrates dry or damaged hair. As a consequence, when you wash it out, your hair is healthier and more revitalized than before. Use this wax stick to create immaculate and robust hairstyles while also supporting the health and vitality of your treasured locks.
5) Kevin Murphy's Free Hold Wax Stick
It is a wonderful haircare treasure. It provides much more than just style because it is infused with a combination of essential oils and antioxidants. This wax stick not only provides a weightless grip that holds your hair in place, but it also nourishes and improves your hair. Its revitalizing ingredient supports hair health and adds a natural gloss to your hair, giving it a shiny and healthy appearance. You may accomplish your chosen hairstyle while also caring for your hair with the Kevin Murphy Free Hold, making it a must-have product for any beauty lover seeking both style and hair nourishment.
To obtain the best results, consider aspects like hair type, desired grip, and finish when choosing a hair wax stick. Lightweight wax sticks that create volume without weighing the hair down are ideal for fine hair. Stronger-hold wax sticks are ideal for managing unruly strands in thick or curly hair. Look for wax sticks with a matte or satin-matte texture for a natural finish and products with an extra shine for a glossy look.
By taking these factors into account, you may discover the ideal wax stick for your hair and create the smooth and glossy look you seek. Experiment with several products to see which one works best for your specific hair type and style preferences. You'll be well on your way to immaculate hairstyling success with these terrific starting points.
See Also: 5 Best Foot Creams of 2023