Before the athleisure industry caught on to the benefits of seamless clothing, many people owned seamless underwear. Seamless underwear was an innovation that hid unflattering underwear lines when wearing slim-fitting dresses.  Recently, it seems that it is not just underwear that has jumped on this much-welcomed clothing revolution. 
Seamless clothing offers a sleek alternative to seams which often uncomfortably dig into the body, creating an unfavorable shape. Not only flattering and more comfortable, but it also appears that almost every brand of athleisure has caught on to the practical benefits of seamless clothing as well. Many brands have produced a range of seamless clothing for working out, from Lululemon to Target.
Functional and Aesthetic
Seamless clothing has proved great for exercise because without the seams there is less friction between the body and apparel. Not only does seamless clothing enhance the body shape, creating a streamlined figure, but seamless clothing is also lightweight which reduces sweat.
In addition, seamless clothing is more durable as the stitching cannot come undone. Even the most intense workout will not affect the stitching, and the clothing is likely to have a longer life. Plus, the clothing will be less bulky without any seams, meaning it can better fit into your gym bag.
Instead of having separate pattern pieces stitched together, seamless apparel is created by a machine knit in a tubular manner so that it is one continuous piece of fabric. Since the method of producing seamless garments produces less waste because you are not cutting separate pieces of the pattern and throwing away the scraps, seamless athleisure is a more sustainable method of producing fashion. Not to mention that because of this, seamless clothing can also be lower cost, as it uses less fabric.
WeWoreWhat Seamless Leggings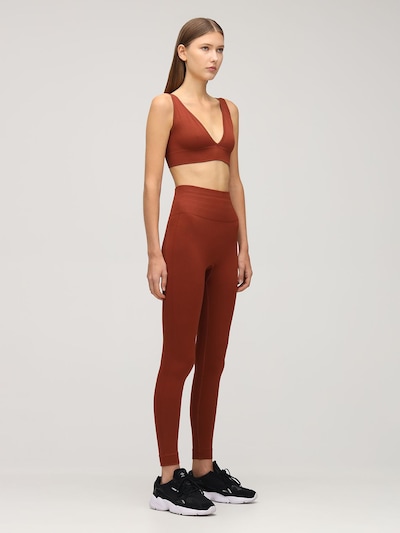 They say that summer bodies are made in winter, so get motivated with this WeWoreWhat seamless athleisure set. The burgundy color is perfect for exercising in fall and winter.
Out From Under Cabin Seamless Waffle Leggings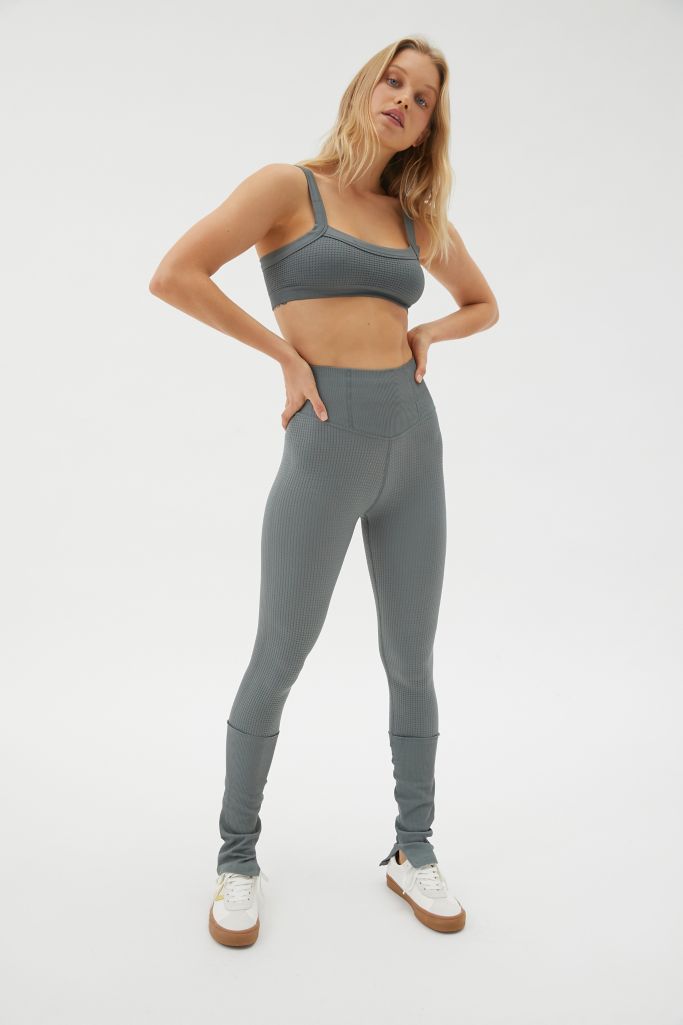 These high-waisted seamless waffle leggings have a unique slit at the ankles and are sold in dark green and bright pink at Urban Outfitters. The leggings are made from a soft waffle knit that hugs the body.
Blue Seamless Missguided High Waisted Gym Leggings
These powder blue leggings are a steal from Missguided. Sold in 10 colors, these high-waisted gym leggings have a stripe panel down the side and have the Missguided branding on the waistband.
Mid-Rise Leggings Nike One Luxe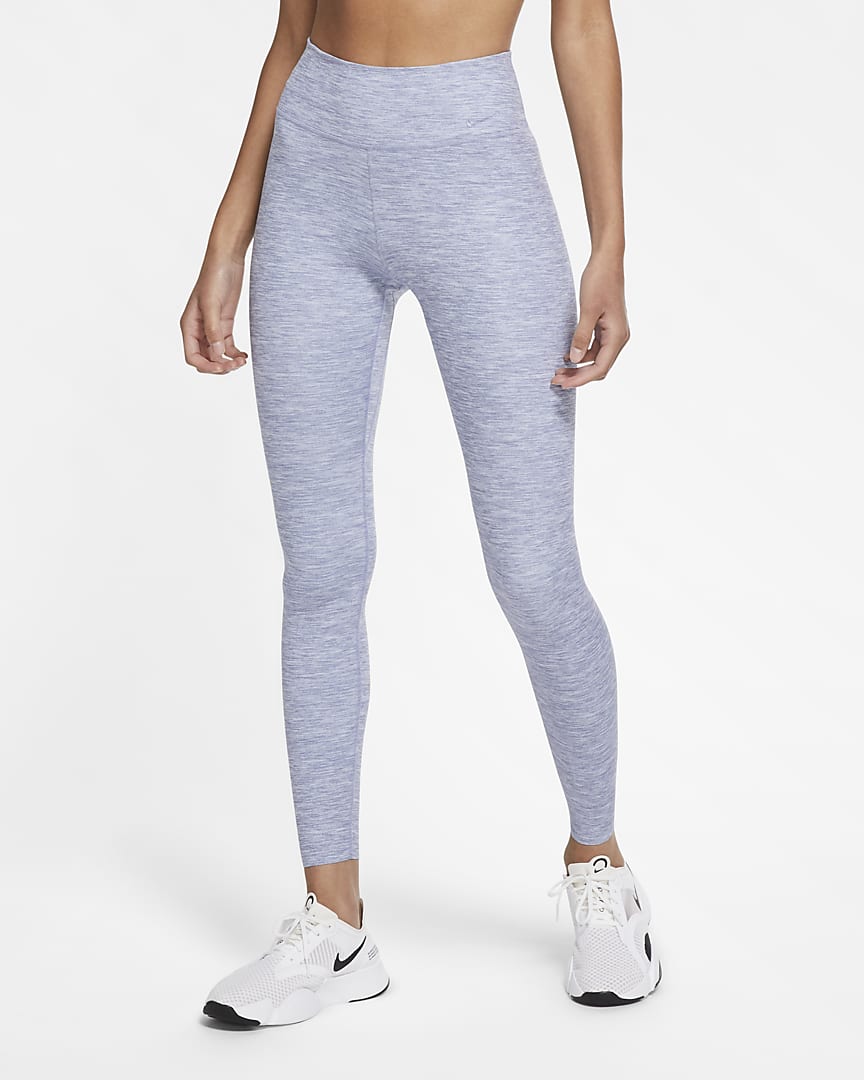 Made from sustainable materials (at least 50% recycled polyester), these mid-rise leggings from Nike are the perfect addition to your work-out gear. Described on Nike's website as "the second skin you'll want to live in", these lightweight leggings will look great paired with any sports bra.
Z By Zella Rhythmic Seamless Sports Bra
Stay chafe-free in this seamless sports bra by Z By Zella. The scoop neckline, cutout racerback, and removable soft cups makes this sports bra the perfect item of seamless athleisure.
Sweaty Betty Mindful Seamless Bamboo Yoga Bra
This turquoise sports bra from Sweaty Betty is made from soft bamboo fabric that has natural antibacterial properties. The material has sweat-wicking properties that ensure a comfortable workout.
Nike Sportswear Icon Clash Seamless Sports Bra
This athleisure set from Nike is made from seamless sweat-wicking Dri-FIT fabric, which ensures a smooth and comfortable fit. Also, the colorful block design will make you stand-out while you work out.