Lip Fillers are definitely trending these days – from celebs like Kylie Jenner to some of your favorite beauty bloggers, the stigma that once surrounded injectables, while not completely non-existent, has clearly lessened in 2018.
Nowadays men and women alike are proudly flaunting their fillers instead of just worrying about other people calling them "shallow" or "vain"- and flaunt they should!
When properly done, injectables like lip fillers and botox are a completely safe and temporary way to enhance your looks. If you're an NYgal considering taking the plunge, you absolutely should do some prior research so you know what to expect…
What Are Lip Fillers, Exactly?
Most fillers you'll come across are made out of Hyaluronic acid, a substance naturally occurring in our bodies. Once it's injected into the skin it gets broken down over a number of months (typically 6-12). Fillers are not at all permanent so you don't have to stress about regrets years from now.
The most common types of fillers professionals will use for lip augmentation are Restylane, Juvéderm Ultra XC, and Juvéderm Volbella XC, which celebrity dermatologist Dr. Patricia Wexler explains can give you different results.
Each filler is defined by its ability to augment volume, add lift, or change the shape of the lip. The feel of the lip is also of paramount importance.
Here's a look at what kind of aesthetic each of these types of fillers is best suited for according to Dr. Wexler:
Restylane: Adding definition of shape, lift, and subtle volume correction for six to nine months.
Juvéderm Ultra XC: A softer, plumper lip with a more horizontal spread than lift, but more volume, for up to a year.
Juvéderm Volbella: Giving a soft, subtle, plump lip with a long-lasting effect. The skin appears to have a translucent, radiant appearance, making it look more youthful and rejuvenated.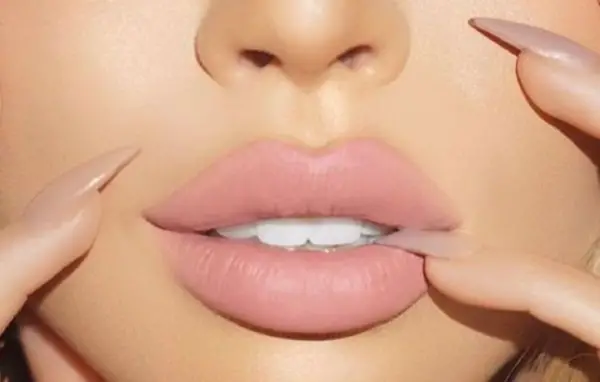 How Safe Are Fillers?
Dermal fillers such as the ones used for lip enhancement are approved as medical device implants by the Food and Drug Administration (FDA). If performed by a licensed healthcare professional such a dermatologist, nurse practitioner or plastic surgeon, there is very little chance of anything going terribly wrong.
However, as with any invasive procedure, there are always potential risks so you should make sure you research qualified individuals who are experienced and in performing facial fillers.
Look up reviews and pictures of work done by the doctor you are considering and make sure you are given a consultation to answer any and all questions you may have about the product or procedure.
If you happen to be dissatisfied with your results or decide to just get rid of your lip filler completely like Kylie did, your doctor can easily inject Hyaluronidase to dissolve the remaining filler.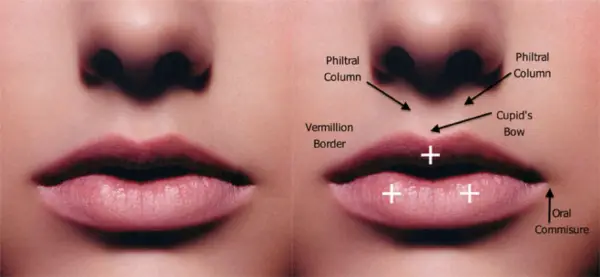 Image Credit: Restora Austin Plastic Surgery Center
Is It Going To Hurt?
Considering someone is sticking a needle into a very sensitive part of your face, it may come as a surprise that most people who've gotten them, say that lip fillers are not very painful at all. Pain tolerance, of course, varies from person to person, but if you're in the hands of a skilled practitioner, discomfort should be minimal.
After your doctor goes over the procedure with you, they will apply a topical numbing cream followed by a local anesthetic so you should feel very little when it comes time to inject the actual filler. Aside from a bit of a pinch, most discomfort is reported to come from the sensation of the product filling your lips as it's injected.
What's The Aftercare Like?
Sometimes jokingly called a "lunchtime procedure," lip fillers require no downtime!
Aftercare is very simple. Some bruising and swelling at the injection sites are common along with some asymmetry, but these side-effects tend to dissipate within a week.
Apply an ice pack and consider picking up some arnica (an herb that can help reduce bruising) to relieve these symptoms a bit faster. Remember to stay hydrated as well – fillers create fullness by drawing water to the cells – and avoid strenuous exercise for 24 hours afterward.
Feature Image Credit: Park Avenue Medical Spa