You know how they say matches are made in heaven? Well, I don't know if it's true for everybody out there, but for this glam and gorgeous couple, the statement fits just right. Dylan Sprouse (30), popular for his roles like those in The Suite Life of Zack and Cody and Beautiful Disaster, recently married his girlfriend Barbara Palvin (29), a Hungarian supermodel who he has been with for over 5 years. Isn't it amazing? The couple has been one of the most loved by fans all across the world, adored for their beautiful relationship that is full of jokes, teasing, admiration, and respect for each other.
Now that they've rung the wedding bells together, their admirers are elated to hear the great news of their beloved couple tying the knot, promising to be by each other's side through thick and thin.
Dream Wedding
According to a local source, the couple's marriage took place in Hungary, followed by published photographs of Barbara in a white gown and veil on July 15. Their marriage taking place in Hungary takes us back to the time when Barbara stated in an interview that she definitely wanted to get married in Hungary. With one of the most significant events of her life happening at the place she wished for it to be, this is nothing but a sweet moment that she's going to remember for the rest of her life.
A few glimpses from the duo's wedding were also shared via Instagram stories by Ari Fournier, the girlfriend of Cole Sprouse, who is Dylan's twin brother. In the stories, fans got a sneak peek into their stay at the Four Seasons Hotel in Budapest and a few other things.
Other than this, there are very few insights into the couple's lovely ceremony.
Earlier in June, the couple announced that they'd been engaged, with Barbara revealing that Dylan actually got down on one knee back in September of 2022.
"I knew we were building this story up," stated Barbara in an interview with V Magazine in June. "So, I'm very happy that we ended up doing it our way."
When asked about what her viewpoints on marriage were or if she was a little nervous like all of us girls tend to be when it comes to the question of marriage, she confidently responded that marriage was not something she was nervous about. Rather, it was the engagement that stressed her out the most.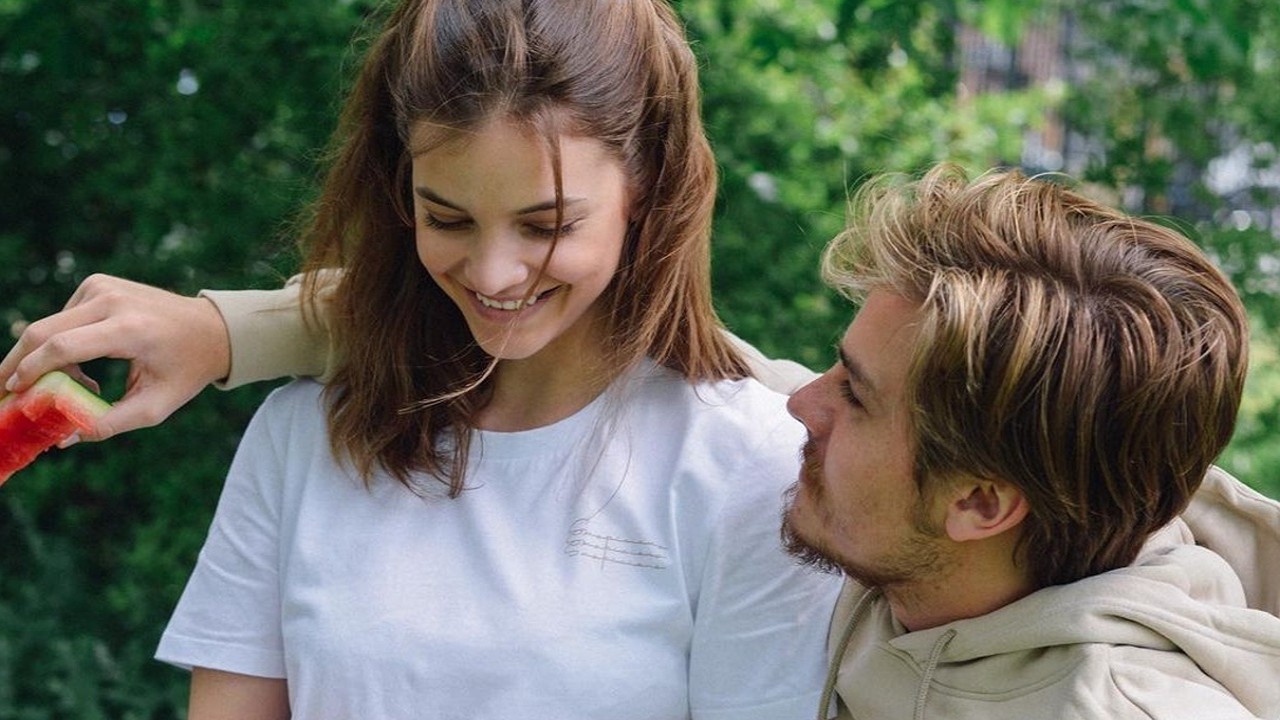 Barbara revealed details of how she felt about Dylan, revealing that he had bought the ring seven whole months before eventually asking her to be his lawfully wedded wife. She, on the other hand, had just that moment right in front of her, and she got all overwhelmed when the moment hit her. Barbara went on to confess her love for Dylan, admitting that she knew that she wanted to marry him from the moment she started dating him. And voila, her prince charming is now hers and hers only! It was a big decision, so they obviously took it slow, but now that they're here together, it's nothing but rainbows and sunshine all around.
Barbara told the sources how she made it a non-negotiable agreement that the marriage would take place only in Hungary. She wanted to express and inhabit her culture on this special day, letting people know a little more about her and the cultural and traditional values she grew up with. And it was kind of an assured phenomenon that the wedding would take place in Hungary only since Barbara's parents were on board from the very beginning.
This sweet and cute love story of two absolutely glorious humans began back in 2018 when the pair possibly started chatting about hanging out in China or New York, and at the New York Fashion Week Party, the couple made their relationship official.
Although the couple is in the media's eye and has been caught together from time to time, they truly gave depth and meaning to their bond outside of the public eye.
In an interview earlier, Dylan stated that both he and Barbara are quite low-key and chill. Relaxing indoors, watching anime, and playing video games are kind of their thing.
Well, this certainly explains a lot about how they're two peas in a pod who fit together perfectly. This loved pair never kept their relationship hidden; they have always been playful, even in public, yet have also kept the sweetness of their relationship private, coming to this day of taking their relationship to the next significant step. We wish the couple nothing but bliss and moments full of happiness, warmth, love, and laughter. Many congratulations to Dylan Sprouse and Barbara Palvin on the new journey that they're set to embark on together.
See Also: Gigi Hadid's Island Adventure Takes an Unexpected Turn