Spring has sprung, and some of the hottest beauty brands have dropped brand new shades along with it. Highlight the newfound heat with one of these latest and greatest palettes.
1) ANASTASIA BEVERLY HILLS
Soft Glam Eyeshadow Palette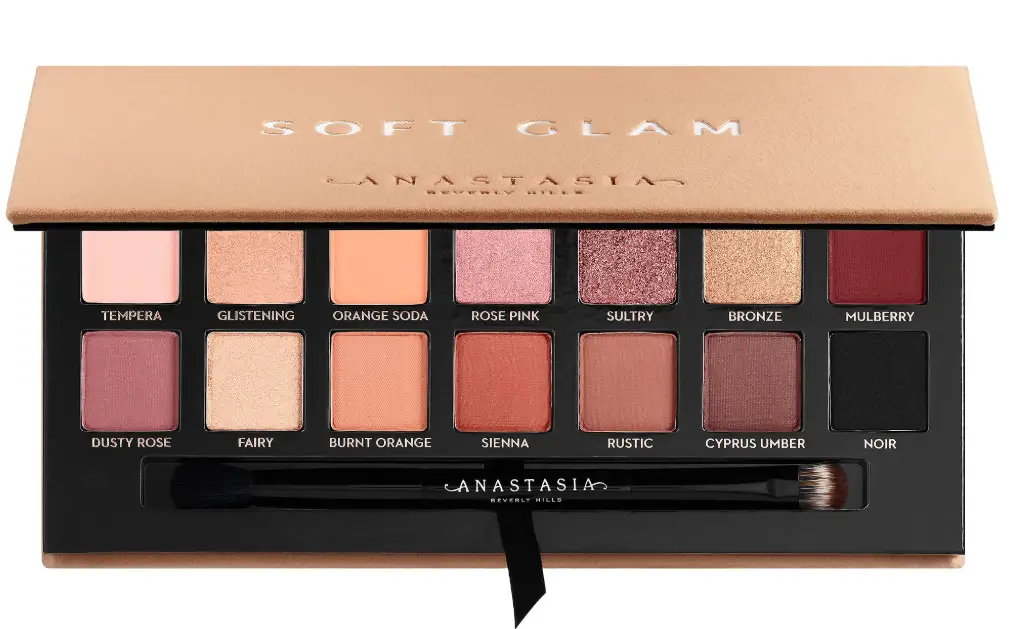 PHOTO CREDIT: SEPHORA.COM
This Soft Glam set is perfect for those who utilize neutrals on a daily with a side of sparkle. The 14 buttery shades have a mix of ultra-matte, duo chrome, and metallic finishes. With a combination of day to night shades and ABH's trademark quality, it's no surprise that this palette has a rating of 4.8/5 stars.
2) BAREMINERALS
Gen Nude Eyeshadow Palette


PHOTO CREDIT: SEPHORA.COM
Bareminerals formulated the Gen Nude collection to complement all skin tones. The palette comes in three shades: rose, neutral, and latte. Each contains six matte, satin, and metallic hues with trendy names like "Believer" and "Feels". Use this palette to freshen up your look from last night before heading to brunch.
See Also: The Ultimate Guide to Makeup Organization
3) SMASHBOX
Cali Contour Palette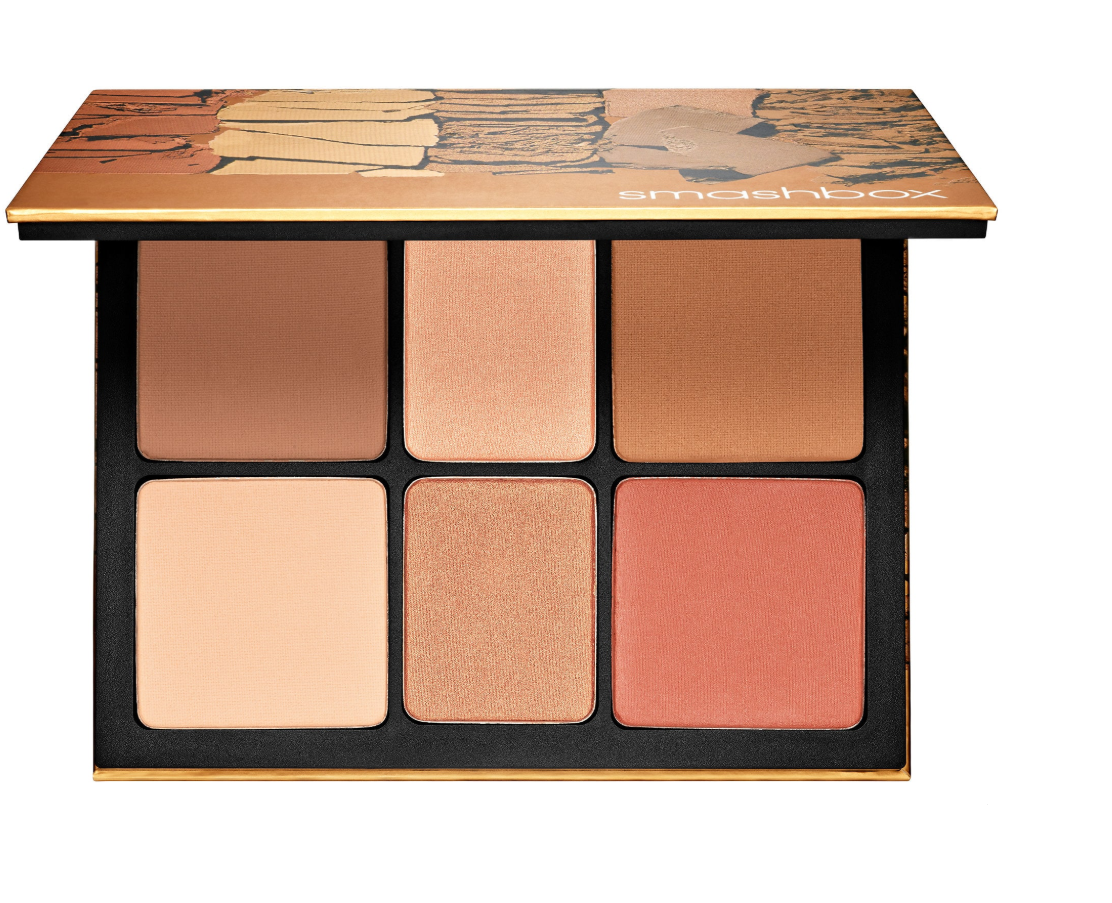 PHOTO CREDIT: SEPHORA.COM
Smashbox is a film and tv industry favorite and continues to impress with the Cali Contour Palette. These gorgeous yet warm shades scream summer on the beach, with a neutral matte blush, contour shades, and subtle highlighter. The dimensional hues could even double as eyeshadow during a weekend getaway.
4) TARTE
Be A Mermaid & Make Waves Eyeshadow Palette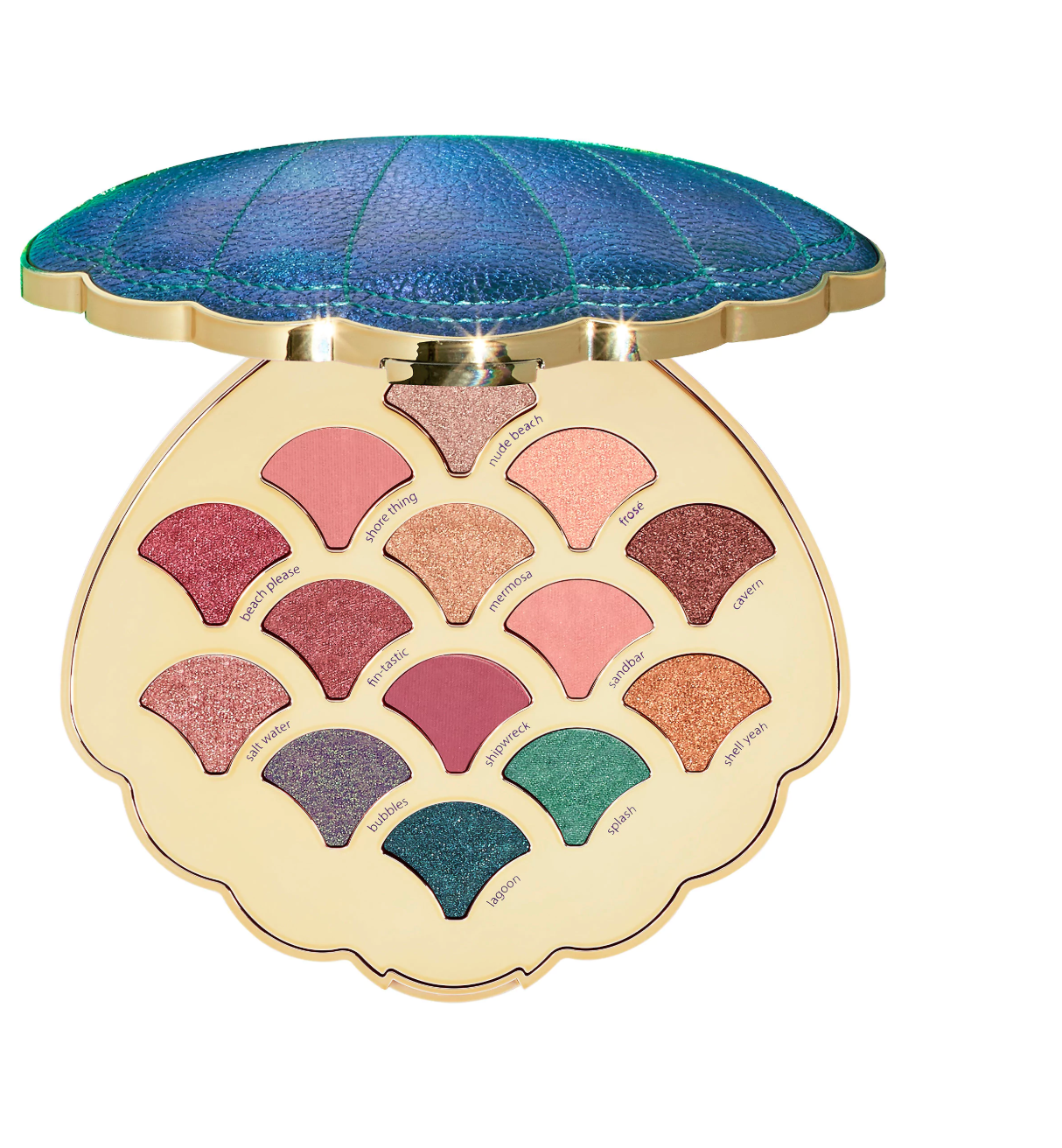 PHOTO CREDIT: SEPHORA.COM
Tarte is capitalizing on mermaid madness with a line of siren-themed products, including this adorable, shell-shaped palette. Even though the quantities are on the smaller side, this set smells amazing. Each of the warm weather shades, such as "Frosé" and "Shell Yeah", are perfect for gals with sensitive skin. Each eyeshadow is dermatologist-tested and made with Amazonian clay.
5) URBAN DECAY
Naked Heat Palette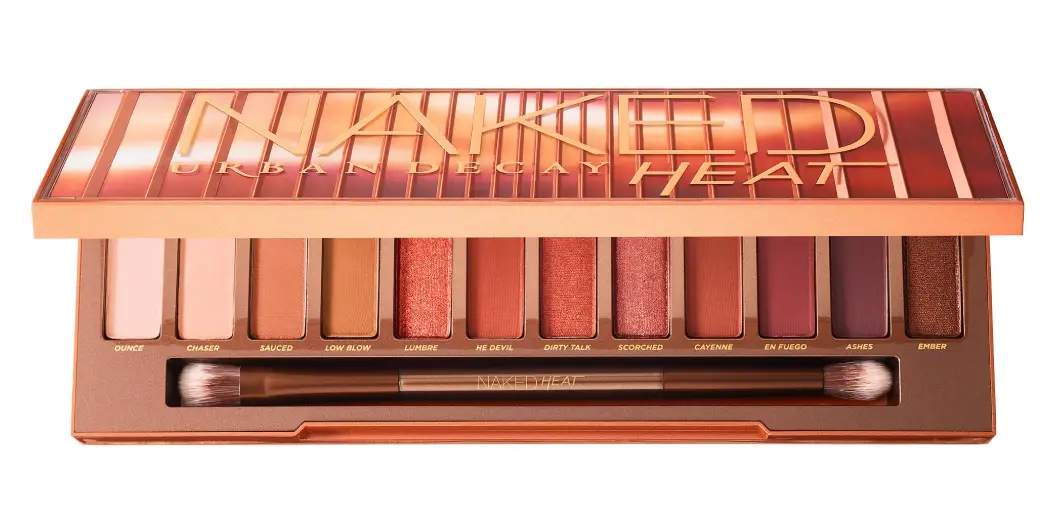 PHOTO CREDIT: SEPHORA.COM
Urban Decay's Naked Palettes are true and trustworthy. Their latest Naked Heat line is full of warm, amber-hued neutrals. The pigments are rich, the texture is creamy, and the staying power is commendable. Not willing to spring for the full-sized version? Try out the compact Petite Heat mini palette.
6) HUDA BEAUTY
Obsessions Eyeshadow Palette – Gemstone Obsessions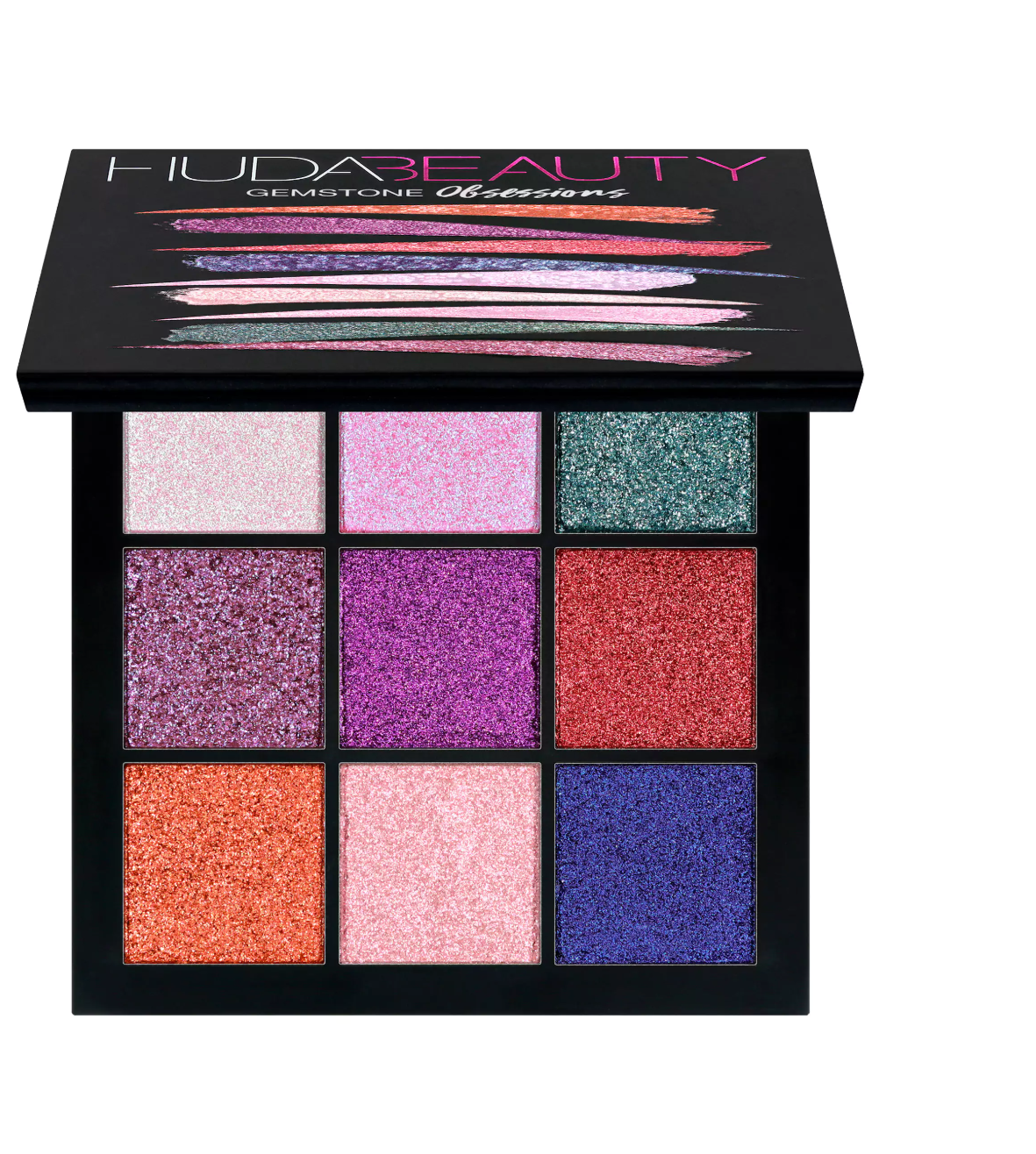 PHOTO CREDIT: SEPHORA.COM
As if the Warm, Mauve, and Smokey Obsessions Palettes weren't globe-shifting enough, Huda Beauty's new Gemstone and Coral Obsessions Palettes will show up on shelves on May 21. The Gemstone Palette is aptly named for the amethyst, ruby, emerald, and sapphire shades. The multi-dimensional shimmers will give you an extra air of glam for your springtime club stops.
7) KAT VON D
10th Anniversary Eyeshadow Palette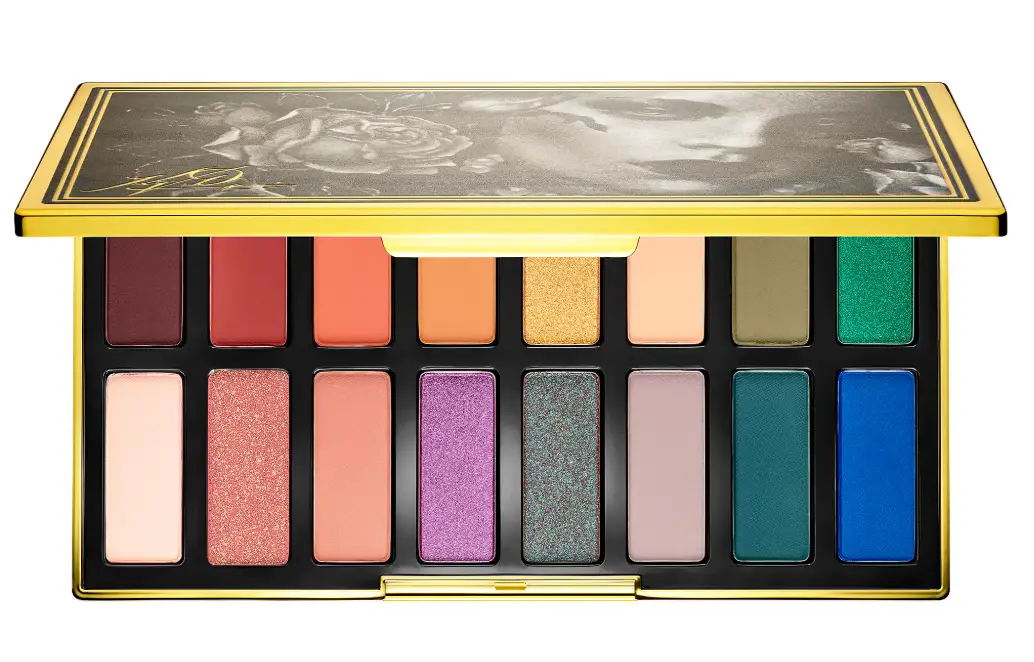 PHOTO CREDIT: SEPHORA.COM
Kat Von D is celebrating her first decade of makeup success with a limited-edition palette. The rainbow shades were hand-picked by Kat and named after her diverse muses, like the chocolate brown "Adele" shade or emerald glimmer "Leafar". The packaging is made of collectible, original artwork by KVD herself.
8) NARS
NARSissist Wanted Cheek Palette


PHOTO CREDIT: SEPHORA.COM
Can't get enough blush? The limited edition NARSissist Wanted Cheek Palette comes in two versions, each containing six matte, satin, and shimmer shades. Use this palette to build your blush game with dimension and glow. "Cheek color shouldn't be limited to the apples. No one blushes only on their cheeks," says Nars founder and Creative Director François Nars. "I always blend a bit into the hairline, along the jawbone, and on the tip of the nose to create a more natural-looking, all-over hint of color."
9) TOO FACED
Natural Eyes Eyeshadow Palette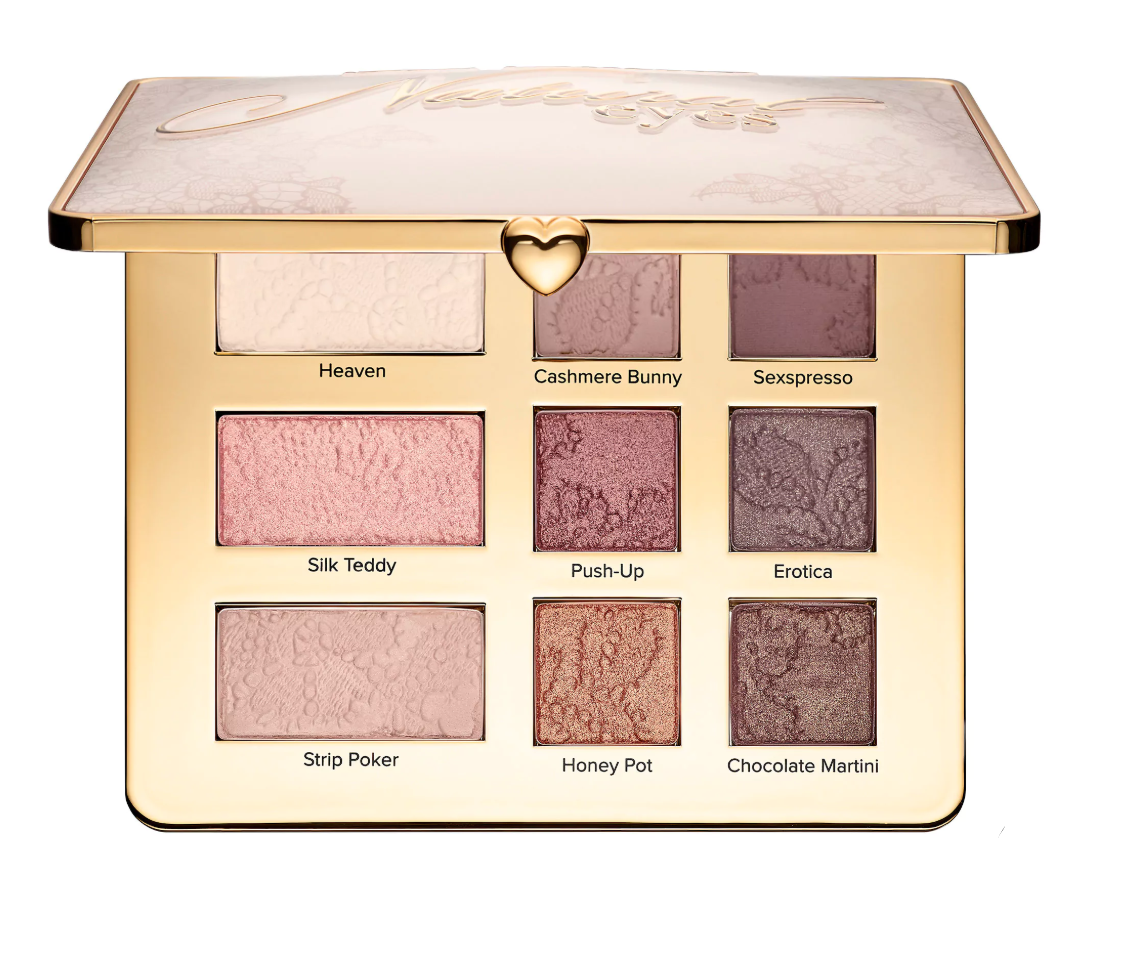 PHOTO CREDIT: SEPHORA.COM
These sexy shades will bring your look from boulevard to bedroom in no time at all. The nine hues are Too Faced's revamp of the O.G. Natural Eyes palette, formulated with creamy coconut butter for optimal comfort. Go dark with gilded charcoal "Erotica" or keep it soft with peach champagne "Silk Teddy".
10) NATASHA DENONA
Tropic Eyeshadow Palette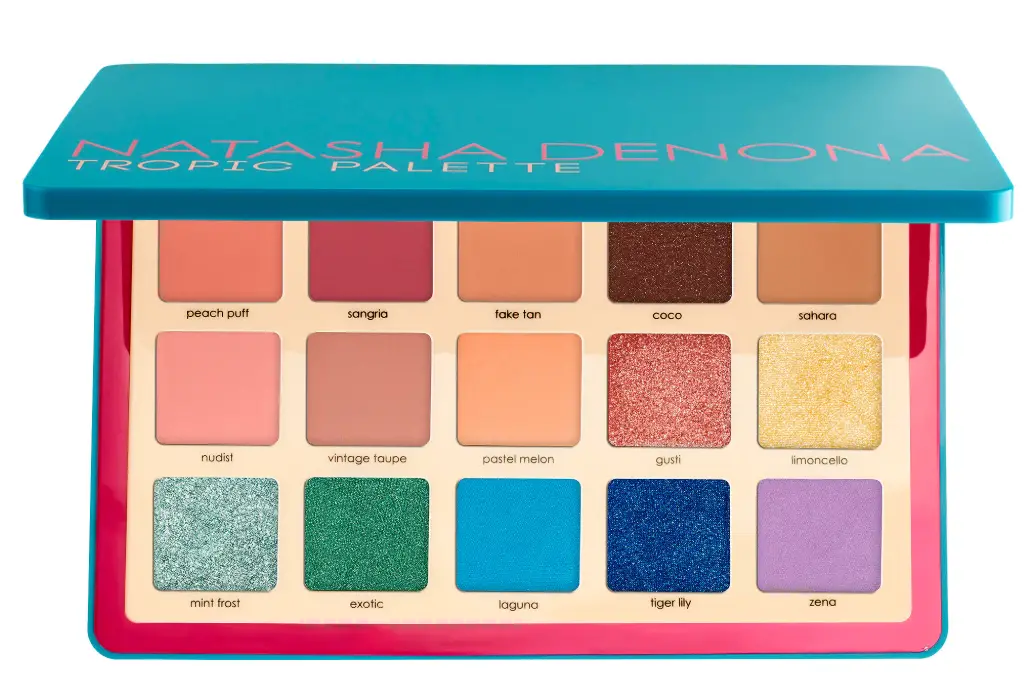 PHOTO CREDIT: SEPHORA.COM
Natasha Denona's cream and powder blend shadows are the cadillac of eye wear. Don't believe it? Run to Sephora immediately and sample the new Tropic Eyeshadow Palette for yourself. The mix of pastels and pop colors are perfect for your girl's getaway to Cabo this spring – accent your mojito with the "mint frost" shade.
Image Credit: Good HouseKeeping